Xbox Music and Video updated for Windows Phone with fixes and speed improvements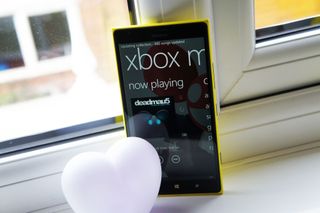 True to their word, Microsoft has pushed out two new updates for their Xbox Music and Xbox Video apps for Windows Phone 8.1. Microsoft is on a tight schedule, delivering updates to those apps every two weeks in an effort to bring them to par.
Heading to the Store and version 2.6.155.0 for Xbox Music and 2.6.154.0 for Xbox Video are now live for downloading and updating.
Currently, both changelogs filed "bug fixes and improvements" as being in this update. However, the teams behind the app has updated their User Voice pages with specifics, which are listed below:
Xbox Music 2.6.155.0
It's faster to load your collection, particularly the collection lists and artist details
Scrolling in your collection album and artist lists is smoother
While your phone is charging, the app will opportunistically sync with your cloud collection
Better messaging as your collection builds and syncs with the cloud
We also fixed a number of bugs! A few notable issues we addressed:
Album art not appearing (or incorrectly using the Xbox Music catalog version) when present in local MP3s
Scrolling through a playlist being jerky and seeming to scroll infinitely
Shuffling your collection having too few songs, and including duplicates
'New music' items showing either twice or not at all
Xbox Video 2.6.154.0
Quicker loading for personal video, movie and TV show collections
Expired rental downloads are now automatically cleaned up to free up disk space
Additional bug fixes
Head to the Store to download both updates and let us know what you think in comments! (Users may want to re-pin the Xbox Music app to their Start screen after the update)
Source: Xbox Music User Voice, Xbox Video User Voice; Thanks, Jesse C., for the tip!
Windows Central Newsletter
Get the best of Windows Central in your inbox, every day!
Daniel Rubino is the Editor-in-chief of Windows Central, head reviewer, podcast co-host, and analyst. He has been covering Microsoft since 2007 when this site was called WMExperts (and later Windows Phone Central). His interests include Windows, laptops, next-gen computing, and for some reason, watches. Before all this tech stuff, he worked on a Ph.D. in linguistics, watched people sleep (for medical purposes!), and ran the projectors at movie theaters because it was fun.
#1! Hope for great improvements!

True to their word ??? LOL they are just changing the version numbers......:D

You have a point there. My artwork still doesn't show up!

They should replace the Xbox Music team with MixRadio's one, they are much better! In two month they have just changed version numbers and they aren't able to improve the app. They could easily change MixRadio name in Xbox Music, make it faster and they have the perfect app

It's fixed now, works beautifully for me.

What about the propriety podcast app?

I agree it's definitely smoother but still needs to be faster and polished. Loading should also be instant upon launching the app.

Avg get rid of those pink colors

Maybe if they do it may not work across all the other devices like Xbox one, surface etc, and must be more complicated in doing and maintaining it, otherwise I don't see a reason why they are hesitating in doing it.

You need to fix your ID3 tags. Once I did that all the artwork showed up on mine.

I'll pass this info onto my grandmother so she can get things working. Oh wait, she just switched to iPhone where fixing ID3 tags was not necessary!

That's not accurate. I ALWAYS painstakingly clean up my ID3 tags but Xbox Music completely IGNORES tags written to the files in favor of whatever Microsoft's library has. Windows Media Play, in contrast, always sees the music correctly.

Same here. Frustrated. It always like this after update. Updating like crazy and i feel so happy but then again, the same problem never resolved... Is it so hard to display the artwork properly??

Me to, no artwork after update???!!!

Agreed! Still showing wrong album art and te app acting very slow than it was! this isn't an "UPDATE"

Does your livetile work while playing music ? My still shows nothing

I agree with you 100% and why cant I stream my own music that is not on my phone, I can stream it from any one of my computers.

Seems slower...... Took ages to load up

true, also I missing now "zoom in/full screen" button in video app (i know it always freeze with WMW fromat, but with mp4 it was working good) but some videos are too small now, also videos in 16:9 i cant zoom on my Lumia 920. Still need many and many fixes

Mine is instantaneous. Restart your phone after the update, you still have some old metadata and crap hanging around in the app.

What about Xbox games hub? :-(

I assume it's essentially dead. I unpinned it. Which sucks cause that was what made me first buy a Windows Phone 3 and a half years ago...

Fast forward is skipping in 10 sec intervals now.

Nope. Still junk. Still WAY to go to be even on par with WP8 - - except for the cool live tile. Oh sorry looked at the wrong phone again. LOL. Still laggy, nothing is "smoothed" same experience as before. The version number is the only thing that changed for me. I don't think it is even possible to build an app that can do what it did on WP8 with the same performance as an "app". By the way: Anyone noticed an overall drop in quality of the OS since WP7? I even sometimes take out my old LG Optimus 7, just to enjoy the completeness and smoothness... ^^

My app is MUCH smoother now. Restart phone?

Is it at all possible that you're running apps you weren't running on WP 7? Perhaps even some in background that are CPU/battery/data hogs?

My wife still rocks WP7 on her HTC Radar 4G and I just love how simple and beautiful it is... oh well.

#1 for what? For being the first to see XBox music updating their version no and not the app.?

Yeah, Xbox Music has been a big disappointment so I hope this update improves its functionality. This thing has an awful Bluetooth implementation that I experienced in my car on My Ford Touch. It works, but on my Lumia 920, the Xbox Music UI reacts VERY slowly to no response at all once the Bluetooth link has been established and music is playing. It sometimes doesn't display the correct name for the currently playing song. I want a smooth responsive experience using Xbox Music with Bluetooth in my car.

Some bad news for you, tallgeese. According to the Ford SYNC website ( http://support.ford.com/sync-technology/device-compatibility-sync-myford-touch - select your phone, then click the VIEW DETAILS link to the right), your problem is with your car, not Xbox Music. Nokia Lumia 920 Manufacturer: Nokia Carrier: AT&T OS/Firm ware: 1232.5962.1314.0001 Date tested: 4/8/14 Confirmed Features* Automatic Phonebook Download - Yes Bluetooth Audio Streaming - NO Caller ID - Yes Call History Download - Yes Join Calls - Yes Phone Tethering - NO Photo ID - Yes SMS Text Messaging - NO Transfer to Privacy - Yes *This device supports most basic SYNC features and is able to connect to SYNC and make, and receive hands-free calls. I know this sucks. My Ford Touch does support audio streamng with the 820, 925, 1020 and 1520 (but all Nokia phones have limited functionality with SYNC). Weird that they don't support audio streaming on the 920. I'm looking at new cars and I can't find one that doesn't want me to carry a freakin' fruit fone in my pocket. That is soooo not gonna happen. What is weirder is this from http://www.operating-system.org/betriebssystem/_english/bs-msauto.htm "Microsoft Auto 3.0 based on the Windows Embedded CE 6.0. It offers voice-based interaction with the user, the use of USB storage media, locating by GPS and secure updates of the operating system and software. Mobile devices can be connected via Bluetooth. It is used for the technologies of Ford SYNC, Fiat Blue&Me and Fiat Blue&Me MAP. Ford SYNC since autumn 2007, a build-in communication and entertainment system for 12 different car models from Ford, Mercury and Lincoln. From end of 2009, Ford plans to equip all car models with SYNC. As hardware an Advanced RISC Machine (ARM) 11 processor, 64 MB RAM and 256 MB of flash memory is used. The USB port can be used to install updates of the device support. Fiat use Microsoft Auto for the Blue&Me infotainment system and Blue&Me MAP navigation system. With the additional program EcoDrive the driver can even record his driving behavior onto a USB stick and evaluate it later for economical reasons on the computer." They run your car with Windows, but can't fully support Windows phones... Go figure. Also check out http://www.microsoft.com/windowsembedded/en-us/windows-embedded-8.aspx They plan to include embedded Windows in the universal OS plan. If manufacturers are willing to allow users access, Windows everywhere will make the internet of things very real.

I admitted it this xbox music became shittier every update , can't enjoy browsing my musics

Music is crashing after the update.

I have a Lumia 820. Whenever I am trying to play a song, it is crashing and sometimes playing a song but sometimes just crashing and not playing anything.

Just did a restart. No problem now. Thanks!

I have a 925 and I can't take photos or screenshots since an hour, what can I do??? I just tried rebooting and removing some of my saved screenshots but nothing
Help me!!!

Forums. Please use them and not our comments.

Sorry but I'm new in this and in WP, I don't know where are that forums. I thought that someone could help me here

hold down volume button and power button at same time for 15 - 20 seconds to reboot your device.

Soft reset may work. Hold the Vol down+lock key for 15 secs.

Don't apologize, ask away, last I checked this website relies on its user base. But it's true what Daniel says, the forums is an optional location to efficiently receive technical feedback.

are you hearing anyone having trouble on the 1520 after the music update? My "Now Playing" is gone. When you start an album it crashes the app, plays music in the background and when going back into the app the "Now Playing" is missing. I already restarted. When are they actually going to get this thing right, or at least somewhere close to the app that was on Win Phone 8? It's become an awful joke, just give back the old app that worked while they work on this one for the next 3 years at the pace their going. It's very frustrating for someone that has 50GB of music on their phone and uses it as a primary source.

(inserts thumbs up emoji here)

Seems like a placebo Update for music. But as much crap we give the music team for the music app, I love the video app it's perfect for me

The video app is far from perfect. Needs FF &RW buttons for one. Also when deleting a video and closing the app the next time you open it the video is there but can't be played. The live tile is completely crap as well...

Restart your phone after update. Worked for me, fast now!

Actually it became alot faster on my 521.

Yes much faster since 1618. Because I had a badpipe back then and had to learn the songs first before playing them. ^^ Come on guys!

I always wanted to play the badpipe.

It genuinely feels faster and i'm seeing some minor UI changes

Its really faster after last update, hope it ll be more faster..

Yeah, it will be supah fast! Like a 4 minute song will be played for just 4 seconds! jk

Yeah, along with update Chuck Norris is being added to player

I don't see any noticeable changes, and its just as slow as before. Album art is still missing, the store is confusing as hell. Really makes me shake my head at MS for allowing this app to get like this. /miss Zune.

Sometimes you need to move the file to a computer, and move it back to your phone for the album art to show. Works for me

That made me lose ALL of it :-(

It probably keeps some metadata on the files you had and doesn't clear them even if you delete them. That's why you lost all of it. The problem is that there's no way to delete the appdata, because the app can't be uninstalled. Note that the art comes back if you rename the files, but that's harder in practice if you have a huge collection.

Yeah, but Microsoft is firing all the testers and QA ppl. It sure will get better now...
...
No, wait. The other way round :-P

This app is frankly an insult. An iPhone is looking seriously good right now, especially if they get a bigger screen

It's faster to load my songs and scrolling is very smooth now!

Mine is the complete opposite. Slow to load songs and artists and constantly adding songs.

Same here, so much slower to load songs/artists/albums etc after this update.

Mine was slow to load after the update but I restarted my phone like somebody suggested and it works beautifully now! Finally it works!

Still cannot see my album art.

The slowest music player I've ever used :\

Both apps seem to be slower to load. Sigh.

Try to restart your phone, fixed the slowness for me it works now!

http://xboxmusic.uservoice.com/knowledgebase/articles/393133-music-on-wi...

XBOX Music always worked fine for me, no lag, no crash, no long "loading" or "resuming". I either use my phone in god mode or people never give positive feedback here...

Agree! The app functions quite well on my 920. There are some sporadic instances of missing background art/info and the live tile is not currently available (which apparently is a deal breaker for a lot of people on this forum).

Missing Cover art is not an XBOX music bug. The track itself don't have a cover art/working cover art. :P

You don't know what you're talking about.

Man, try to use the desktop version of the Windows Phone Sync App... I tryied to sync with a LOT of players and i never got better results than with this program. I have noticed that WP uses a weird organization of the metadata, the album arts are not internalized by the Music app, instead, they are hidden in the music folder, inside your phone storage (not the SD, i mean). If the program you use to sync put them in the SD storage (WMP does this if you put your music in the SD card D=), or in the wrong format, hell gets conjured to earth...

I have to disagree with you. All of my music has the proper id3 tags including embedded album art. Also, I was referring to background art not album cover art. Some of the albums on my phone will display background art, review, bio, etc. while others will not (even if they are from the same artist)

Never happen to me so far. I got only promos and beatport tracks on my phone (I'm a DJ..so yeah). Yup, I'm using my phone in God mode.

You don't know what you are talking about. I ensure on my Win 8.1 desktop computer that all my music has the correct artwork and it shows up fine in Windows Media Player. I sync it to the phone in 80% of cases it's fine, but in the rest it either shows no artwork or decides to load the *wrong* artwork from MS. Very annoying - and this never happened on WP8.0 music player.

Please tell me how annoying is something that you don't even see because your phone is either in your pocket or locked while streaming music to your ears. Who on earth stares at the screen while playing music? I don't. I either browse fb or enjoy life. See? This is the negative feedback I'm talking about, you get annoyed by something that doesn't even matter. It's frustrating to install cancer like iTunes on windows and sync tracks instead of drag and drop them directly to your phone/sd card, but I don't see iCrap users complaining about this insignificant detail.

WTF? Feature works in WP8.0 and is now broken in WP8.1 so it definitely is a BUG! Correction - it doesn't matter to you but it obviously does matter to me and many others judging my the comments. Perhaps because I commute to work on a train so I often have my phone out and not in my pocket. I don't care whether iPhone users care about how crap iTunes is on Windows (although you are right it is rubbish on windows, and is a major reason for dump my iPhone 3GS 4+ years ago.

I think you hit the nail on the head with the second part.

;) U´r shure not using the "Vlad Dracul" mode?

Vlad Tepes? Sure :D Spoiler alert: We don't have vampires in Romania and we don't keep bears in basement. Just saying. :D

I was thinking the same. Xbox music is very fast in my 930. No lag, no freeze, no slowness. My album arts are back but still miss background arts. I'm ok with this app

I think you both use it in God mode. It's not possible to like this Xbox Music. It is better than it was at the beggining but it still is much worse than the previous Windows 8 app. It's slow, laggy, it takes time to show all your songs when scrolling it, And I don't think that I'm a too exigent person. I don't care about albuns cover pictures or lock screen artist photo or live tile, for example.

What about sing shuffling? Seems to be a problem for everyone where very few songs get shuffled.

Who dafuq decided on this app?? He should be fired first :/ The old Music was so cool :(

Damnit....i want my live tile back

Xbox Games, Music, and Video's latest performances on WP leads me to question "Do MS employees really use Windows Phones?"...

Its obvious they dont, cant think of any business user who doesnt attach documents to their emails and since this has been missing since day one on this platform its clear they dont use it apart from flashing it at device launches.

present since day one* Attaching files to e-mails is very easy on WP. The whole e-mail client is simple and works great.

Can you attach a document (not photo) to an email reply?

Fairly sure you can attach a document to any e-mail you send. I don't know why that specific case would be any different.

You clearly have no idea on how to use a phone...

Xbox video isn't on android, and I heard the Xbox music app SUCKS on Android. Just saying.

Ok, so let's put it that way.., but MS Xbox for WP Team really consider these 3 worthy of using on a mobile phone? I mean my iPhone 3G had a much better music player experience than this.

Games perform like crap lately. This is becoming a total pain. PAINFUL

Yes they do, all full time get a company Windows phone. And I suspect they all hate the player as much as readers here. But it is down to only a handful of people on a team responsible for the app, which Microsoft as a whole has nothing to do with. Really though, the falling off this app is surprising. Considering the desperation of trying to push Windows phone, having a basic part of it this badly executed is almost as though they want the OS to fail.

And after 7th (or it is 8th) update nothing has changed for me. Still slow as on start.

The only visible change found by me is version number

Restart and it works beautifully, I'm so happy right now!

Nope, restart did nothing. I did a hard reset few days ago, thought that would solve a problem but NOOO!

Mine works like a dream. Are you sure you're not on a slow connection and it's trying to sync your album art at a snails pace?

I have a good connection, even when I'm offline it is slow. Maybe you have 1gb+ of ram, I'm running on 512 mb

What improvements? Still slow

Restart your phone, fixed it for me!

When are we getting the newly added feature

I have a feeling they're trying to plug the biggest performance issues but they have the common Xbox Music RT app coming to WP in 6 months with threshold, so they're probably not planning on sinking too many resources creating new features on this app because it will go away within 6 months anyway.

I love it, it finally works!!

Just had a hard restart..God still 157 apps are pending.. Hope the updated versions bring improvements

Could they update the Podcast app once maybe?

Agreed! Some Podcast love would be nice!

I have noticed these days, someone here loves deadmau5 :)

Perfect, it's really faster now :) (Lumia 920)

Just as bad as the last version - maybe even worse.
I wish MS made all their WP engineers use an iPhone for a month - while far from perfect, the iTunes/Music apps are light years better than these latest XBM releases.

I'd rather force them to use this app for a month, because they clearly haven't been using it themselves!

+920, lets start with Satya Nadella

I HATE the iPhone music player. I'd rather they go and use a Zune, or even the WP7 music player which is still way better.

Anything is better than this.

It's usable enough for me now

The update works for me! and Deadmau5 FTW!

Still not faster than original music app on 8.0...

It will never ever be fast as on 8.0.

Just noticed, has the "relently found songs" always been in Get Music?

Says on the suggestion thing that gapless playback has been 'under review' for over 3 months now. Is it so hard for them to implement this?

It actually might be, for it wasn't in their to-do list, but it is top in their uservoice, so we might get that light of hope.

Okay. What about Xbox Games app?

just as slow as ever (if not worse) loading my collection on my 920. If i want to listen to music i need to get it started about 5 minutues before hand. if i want to switch WHO i'm listening to... forget it. Can't believe this is such poor quality :(

Masih bagusan music+video

What about the game hub? No news, no updates...it's worse than on WP 7 and 8.
WPC needs to cover this big time Dan!

It's still painfully laggy for me, and much of my album art is still not showing up. It shows in MixRadio and MusikPlayer, though, which is why I'll continue to use them instead. Why is the creation of a decent music player so hard for them to accomplish?!

Because they want us to use their service :-)

Dear MSFT, It should not take 10 seconds between selecting "artists" in the collection menu and the first artists appearing. The list has the right space for artist entries, but does not show any actual text. Please actually consider this a bug, and correct it soon. Regards

Thank fuck for the tag updates. I am super OCD about my music and the last update broke that and it was driving me nuts. Just wonder if I will have to resync everything now.

Still no recently played. Still no live tile. Still no decent local sync. We're still all beta testers.

I agree it isn't pleasant, but the doom and gloom is less pleasant

Yep, it's unfortunate that after 2 years of constructive feedback, they still haven't sorted out the mess. Now all we can do now is moan and complain until our voices are finally heard. The alternative scenario is we say nothing, and they are guaranteed to do nothing.

Agree completely. The complaints are completely justified.

I just want to see my own album art. I buy CDs, not digital. And most of it isn't on the XBM servers or "cloud" :|

Is it just me or are they no longer sticking to the frequent updates they promised.

They stated every two weeks. Besides one setback they have delivered on that. I think people were thrown off because they did two weeks of Tuesday releases instead of the normal Friday, which they have now returned to.

They don't know the meaning of the word: PROMISE

I love xbox music..no crash,no anyother issue.it is perfect for me nice UI but one thing i want background pic while playing music overall it is perfect...in case of xbox video we need improvements it should be faster...yes xbox games should be updated msft please update xbox games it should be faster to open to get better access to games...

All of my songs are being shuffled! Like from # to Z, Thanks!

How many updates has it been for Music? How is it possible that's it is still a steaming pile of poop? Instead of firing in Finland they should have fired everyone that is a part of the development of this app Why is there still a massive lag when switching songs from lockscreen for some tracks?

Agree, I bet the Nokia devs were far better than the MS guys. Of course, it's not as if the MS managers would admit that.

Lol, artworks still not showing up and instead of the Recently Added section everybody is waiting for, they come up with a some spam wall called new music that only acts as yet another unnecessary advertisement. The second page of the panorama spells "ox music" and that sums it up just nicely ;)

I haven't been able to upgrade Xbox music since I download the Windows preview for developers, the video app works and updates perfectly but the music app doesn't. Any advice on how to fix this problem?

did you try uninstall and reinstall?

The question is not about what should or shouldn't be done. His app doesn't update so I'm just helping him troubleshoot the issue he is having. Reinstall may help.

Can we uninstall the xbox music?

Just tried, you are correct, you can't even though it's an app. So much for that suggestion.

one does not simply uninstall xbox music

haha, it appears we had to learn the hard way, just like Boromir!

Yup. I can't uninstall Xbox music. Seems like I'll just have to wait for the Lumia cyan update and see if they makes any difference.

I have lumia cyan and there is no difference

Not really a great news afterall 4 times update for just bugs. no features. Oh no MS. Do you really use WP?

VOTE:
- if you miss decent sync and music management functionality with your local music collection
- you prefer to have your music play flawlessly on your device from local storage (i.e rather than the streaming that seems to get all the focus):
http://xboxmusic.uservoice.com/forums/209733-xbox-music-suggestion-box/s...

Voting not because I would use the change (I don't listen to music on my phone, through XBM or otherwise), but to not have to read through so many "Fix XBM" comments on EVERY ARTICLE.

They still cannot add back the Live Tile. Meanwhile, a jailbreak theme (Paragon) is able to do the same without so much efforts. It seems to me that MS is having a hard time implementing a basic feature of WP which they advertise a lot.

I will not be happy with Xbox Music until they let me use my own album art and tags!!

Where is the damn live tile lol.....

Hi, can anyone tell me how to clean the recently played videos on my Lumia 720??

Have you played some porn? ;)

How can I put artist background in xbox music?

I have been having a problem with missing background art and artist info too. I typically upload music to my phone via my PC using either the Windows 8 Phone app or manually through Windows explorer. My Nokia 920 used to automatically display background art, reviews, info, etc. for each song/album that I uploaded. Somewhere along the line (after a phone/app update or hard reset) the XBOX Music Phone app no longer displayed this information. I have just noticed that if I sync my music in the cloud using the app on my Windows 8 PC before adding it to my phone then the artist background and relevenat info will appear in the XBOX Music app on my phone. I do not currently have a subscription to the XBOX Music service so I don't know why it affects the phone app. But it seems to do the trick. ***I am NOT referring to album cover art. The cover art always seems to display properly (if embedded in the id3 tags )***

Admittedly, I'm using the low end Lumia 520 and my music collection is large, but still the poor responsiveness of this app is depressingly bad. I almost always want to browse by artist, and dig down to albums. Go to artist list, wait like 2 minutes to be actually able to scroll through the list. Then I can finally find my artist and album. I come into this app when I want to browse my collection - if I know exactly what I want to hear I tell Cortana to play it. So I need to be able to scroll through my collection. But what if I leave the artist list for a minute, and do something else before picking out my music? I go back to the artist list and again, blank. How friggin hard can it be for an app to populate a purely text-based list for me to scroll through? It's ridiculous. Been trying third party music players, but they're all lacking in one way or another. Probably gonna just give in and pay a buck or two to the app that gives you a link to the old music hub ...

So, apologies if this has already been covered in the thread, but I've got a Lumia Icon and XBOX Music is now no longer even showing up in the app store for me ... when I go to the link from WP Central is says it's not available for my phone. I'm assuming this is a temporary thing, but is anyone else having this problem?

Take it to the forums please

Update is being shown on my 920, try soft resetting your device, i guess it would solve your issue

Are you usin dp 8.1 or wp 8... As this update is for 8.1 users

Xboxmusic works fine on my 8x, no lag with since the new updates it had since 8.1 relise.. and i like xbox video aswell.. the only thing i wish is a better UI for Xbox, it just plain text over black background.. i wish there was some costum background that you can chose

Scrolling for me is still blocky, and it still takes almost 20sec to load artist. Still using OneMusic. Way better at this point.

But no drm music on one music...totally fed up with these updates ....no album arts showing up...all sucks...3rd party music player developers are blaming wp restrictions....what the hell is happening.

Try to restart, that fixed it for me and it's smooth on a Lumia 520. Also make sure you're not on a slow connection.

I restarted my phone and the app. I am on wifi at my office, so connection isn't an issue. And I dont have any music on the cloud at all. They are all locally on my phone, so that shouldn't do it either. Still takes forever to load.

Well I don't have any songs locally, all in the cloud and that way at least it works like a dream.

Xbox Music still doesn't work with Kid's Corner anymore. If Microsoft isn't going to fix the KC compatibility, at least give me the option to set a different music player as the default. This is ridiculous.

I hope this update fixes the two issues I had. Yes, one of them was the shuffle feature would not go through my entire collection, only a few songs. The other issue I had just yeasterday was that playing all songs conmpletely stopped after titles starting with the letter 'B'.

On both a Nokia and HTC, WP7, 8 and 8.1, there is bad transitioning between songs. There is a significant pause and often a burst of the next song. Really badly done and noone has addressed it for 3 years. Nothing to do with the current music player specifically, just a general observation of the poor experience. Microsoft, this is why you fail.

Exactly, I still get that glitch between songs. Forget about gapless, how about a clean gap between songs. Unbelievable. Album art is screwed up. Album art takes forever to reload when I turn the screen back on. I don't like to complain but this is absurd that basic issues cannot be resolved with this player. Disappointed. el mono

What are they talking about cloud ? OneDrive integrated?

The most LOL update for this app. :D dont know whether to laugh or cry. App sucks even more. The songs section doesn't even open up. (agreed to the fact that I have 1100songs... But still.)

I have over 1000 songs, all in the cloud and works great. Before I restarted I got the blank gaps and songs simply not popping up in the list when I scrolled but I restarted and it. Just. Works. Like magic the update finally fixed it.

Thanks... Will restart and try too. :)

When well I be abletp synce my music via USB in my car

See my long post on page 1 for links... it's really up to the automakers. Ford, Fiat, Nissan and Kia all run their cars on Windows OS. You'd think they could give you a USB port to your audio system... I've been researching new cars and none of the models sold in the US fully support WP. When we'll see that, I don't know. Maybe Microsoft could offer the automakers a BIG discount on OS licenses if they interface with WP. In the past, Microsoft has been too fractured to make that happen, but we can always hope for better.

Wow, it's slower.. They ACTUALLY took a step back..

Restart your phone after the update! Mine was like that too but now it works GREAT after the restart

Still there are not much gr8 changes to d music app as they hav told above . The album art remains blank , it takes very long for d songs to load up etc etc....

Still crappy on my 1520...

I'll have to see if it fixes the shuffle crash. I've found if I try to shuffle my playlist to fast it locks up and crashes.

same old experience with the update. still lags and opens up slow. if xbox music is the future music player for windows phone, then am sorry to say its a fail. after soo many updates it still runs the same. smh microsoft, cmmon now

Restart your phone after the update, fixed it for me. It works now!

Feeling sorry for 1520 ,930 users spending so much money and having a substandard music player....MS please do something fast.....

Don't feel nothing. It works very well on my 930.

Hmm...so mogwaye is a lucky user..and omagic82 is not....that itself show the standard of the app...

It sucks on my 1520. This is a bad app. These "updates" aren't helping that.

Nope! STILL SUCKS! After 90 more updates mayybe itll be able to be like the prev xbox music app! What is the problem exactly? Absence of Lumia Cyan?

Still can't see album art after update. Going Android when my contract up in the fall.

No MKV and FLV supported in Video app. A little bit sad but it's okay anw.

YES! HURRAY! I'm so excited if you can't tell! I always listen to my Playlists and when I add new music I want to play that song right away. It seems like forever until you get to the bottom. The "Change the order of the playlist" still doesn't work right. Everytime I change the order, it just goes right back in place but oh well.

after the update i'm not able to see any of my album art that i can see before the update

Am I the only one notices that Xbox music doesn't support formats that are supported in other music apps

Ya the app has not improved much since they started updating. Fixes one thing, 10 more break. I don't get why there not offering half off Xbox music passes. The service is barley half usable.

As members of the WP community and fans of WP we need to make sure the management at MS understands that the development of the Music app is not acceptable. If we had iPhones or Android, even the free basic music app from Google and Apple works. Zune worked! Where are the Zune developers? They know how to make a music app. I'm going to buy an iPod because I can't use my WP for music.

I'm surprised that so few people actually go to the Microsoft "uservoice" website and participate in trying to inform Microsoft by voting AND writing comments there. I have, everyone should.

I have months ago .... And I'm still waiting for it to catch up to the old music hub they took away... Now I'm waiting for creative studio to catch up to how it used to be... I understand that sometimes to go forward you need to take a step backwards but you do need to eventually take steps forward!!

Someone with the error c00d7176? I downloaded new songs with my music pass account and trying to play them and gives me the error c00d7176.

Still doesn't display my album arts

Xbm still garbage. Doesn't load songs and crashes if I tap any buttons. Zune>xbm still. How do you break something that worked fine by changing the name and color scheme?

I'd rather have the old Windows Phone 8 music app without playlist editing functionality than this new app. Will it be ever as smooth and responsive as the old Music Hub?

Still takes at LEAST 10 seconds for my artists list to show anything - and this happens every single time I re-open the app. Kind of ridiculous, considering how easy it would be to simply load from a cached metadata file. Then it could be set up to do a scan afterwards to double check your music collection, and adjust the metadate file and the list as needed. I'm seriously dissapointed still...wish I still had Zune on my phone.

Ok, I am confused. I have a Lumia 1520. It does not have an app named XBOX Music. It has one named Music + Videos. When I go to the app store. Using the link in this story, it shows that this app was last updated forever and a day ago. So this is confusing. Is it because I am still on Windows Phone 8.0 and Lumia Black?

This app was released during 8.0 days. With 8.1 DP this is the stock music player and video is the xbox video player, they are split up Music + Videos doesn't exist anymore, it is hidden in the OS

Well the article is talking about the Music app in 8.1, which in 8.0 was known as Xbox Music - then there's your Music + Videos which doesn't really exist anymore in 8.1, even though of the 3, it was easily the best. Confusing to say the least...but they basically have 3 versions of what is essentially Xbox Music between WP 8.0 and 8.1.

Still waiting for that Lumia Cyan for AT&T. *sigh* This one thing that might not keep me Windows Phone for long. Blackberry, you might just get a new client. :)

Am I the only one that notices Mixradio has better sound quality than Xbox music

Not to mention an equalizer you can tweak when you have headphones attached... But I like being able to pin a playlist to the start screen. MixRadio won't let me do that.

Well it feels a little snappy at startup, but I still suffers (and also others) from blank list when swiping between categories and scrolling quite fast.
I appreciate the bug fixes but recently there are no features added, many are features missing in this WP8.1 release. I'm longing for Live Tile and still it's not present, no history and newly added list, and Now Playing screen (I personally prefers this than what we have now).
I'm still hopeing also for new features like Gapless playback, customizable Album Artist photos, and Music Locker on OneDrive .
WP8.1. Xbox Music looks boring, previews music hub. :(

They still have yet to display the new releases by genre. I dont want the top artist or top songs. NEW RELEASES PLEASE By genre like it use to be. I dont listen to the radio top music crap.

To paraphrase the great Major League, "It's still shitty". Honestly, the old music player on 8.0 was fine for me. All it needed was gapless playback and I would have been happy. I don't need a ton of features. I need something that works consistently, and this app is not it.

Updates are for just namesake.. Pathetic app by Microsoft..

Hope one of the developers from Microsoft mobile is reading this, but if you play music/audio using xbox music then exit the xbox music app, the phone will not alert/remind you if you have set any alarms (using the pre-installed Microsoft "Alarms" app), unless you switch off the phone and then back on again, only then does it exit the xbox music app and allow the "Alarms" app to alert/remind you. Anyone else also experienced this?

If they keep "fixing" it, eventually it won't work at all, and brick your phone.

It sure looks like it at the moment. When I just updated to DP, this app wasn't as bad on my phone as it is now, it was a bit slow and shuffle was broken but it didn't crash all the time

I just installed the updated Music app. No improvement that I can see. Easily 1/4 of my music doesn't have album art or has incorrect album art, even though I can look at the same files in Windows Media Player on my PC and they are correct. I can also verify in MP3Tag. The app is still slow as molasses when I select an artist. I'm so incredibly disappointed in this.

Cant say its any faster on 930 and bugs they mention are definitely not fixed. I must say wpc app isn't smooth either though

1520 here. Even after the update and a restart this app is still awful. I select one song and it plays another. It takes about 10 seconds to begin playing the song after you select it and initial load and general scrolling in lists and between pivots is still choppy. Please MS, just scrap this trashy app and give us one that isn't frustrating.

Really retard App still i press in a sing and it opne another one But work faster cant denny it

It is getting slightly better with each update. Performance was terrible the first time I loaded the app after this update, but it has gotten better as I've used it a bit. Not sure if it was reindexing or what. It's still not good, or even close to the performance of the old Music+Video hub, but it's usable now, which is something I couldn't say for the Xbox Music app 2-3 updates ago. And they did fix the glitchy scrolling in the playlist display, which is appreciated. I still don't understand why performance is such an issue now when it wasn't a problem before it was a separate app. Just about every 3rd party app performs better than this. Did they rewrite it in HTML/JS for this new version?

Yeah, I dont understand! Even the "crappy" third party apps have less trouble loading and retaining lists and such.

The Xbox music app works well on my 1320,never crushes, I always see tracks with album art etc. The only thing I need is my live tile back

Still (frustratingly) waiting for the reapplication of "New Releases" back into Xbox Music.

I still don't understand the search functionality inside XBM. It seems clunky at best. If I attempt to search on an say an artists name, should this be the first result I see? I always find that its bringing back a "song" from the artist first and I have to continue to scroll down to find the tiny tag that says "artist".

It's working pretty good on my 630. It's actually usable now. Bravo bravo.

Some says it's great, others says it is crap. I'm confused.

This is the most negative and melodramatic comments section in the world. You can take great news, like a one million dollar free prize to all WP users and 50% of the comments will still be negative bitchy whining. It's gone way OTT.

It's not. The reason is that they keep making the experience worse. They keep promising to improve it, and never deliver. Everybody's fed up now, and they need to know it.

Its crap cos no new features... And its good cos its slightly quicker...

For me its a bit faster but the art is still either taking a while or not showing at all

why dont they do this with skype? it is by far the worst app i have to use everyday, xbox music was fixed 2 or 3 updates ago for me, they need to put this kind of pressure on ALL apps that fail to make users happy, and for me, now, it is skype the most hated app on wp now, or at least it should be one of the most hated apps

Skype needs to be fixed on WP, Windows 8, Windows 7, Windows RT, iOS, Android, etc.

Yea but why don't we focus on windows things? On desktop my main complaint is there is no dark background, but on WP we don't even have file sharing, its easy to see where is Skype's worst app

That's the thing though... Its still not fixed yet !!!!

Still no Live Tile. Still no ratings. Still slow to load. Still no music locker. Still no 'Play to XBox'. Still receiving a black screen on load. Maybe they should take some of the people they are laying off and move them over to fix this app.

They keep improving the same stuff! When are they finally going to finish the live tile and all the other things they promised?

Now they update these, now how about updating Xbox/Games hub ? Come on that one needs a serious update...It went backwards from WP8 GDR3....big time..

Music still changing name of artists and album art. Continued failure...

Bull. It is not even opening on my phone now.

I... I can actually feel the speed improvements. Incredibly...!

Music still takes far too long to populate both artists and albums views when using the letter "jump lists".

Playlist bug fixed? Songs always disapear in a minutes after added to playlist. Sigh...

Oh no!! it's becoming worse and worse! Microsoft is crap

Much faster, but there is no album art in background :(

Getting there. Looking forward to live tiles in two weeks.

MS needs to put Rudy on the Music app. Its so craptastic. Everything he touches is mint.

Need to fix the live tile. Ever since 8.1 preview the line tile has been broken

OMG where is the live tile? It's always included as upcoming update. Is that just difficult implementing Live Tile?

I still miss the old music player. L1020.

Music: Error 80070127. Won't download. :\

My album art disappeared !!!!!

Two weeks of waiting for this!!
I think Xbox team is playing with is, update it with a really useful features or something we can notice, or give us our built in hub

I'll get a Samsung dumbphone and an iPod. Thank you xBoxMusic team!

You could tape them together :)

On my wp8 phone, the music app shows around 20 copies of the same song, and if i try to delete that, it deletes the songs... M so bugged with it now. Same is happening in pictures hub too

Xbox Music is not productivity software, so should I assume it will always be crippled compared to iOS and Android music players? Someone please tell MSFT that for the majority of humans, phones are for fun and communicating. If you don't have a great music and video experience on your phone, you lose a lot of people. More people do music and video on their phones than WORD or EXCEL. ugh.

Theres a lot of haters here! Are these people wp users? I dont have problems with my 920!

Still waiting for them to fox "resuming..."

Prevent lock!! Larger text!! Larger swipe area, gapless play.... Wtf... This is getting old. 8.1 devices are out now, there is no excuse for a second rate music app!!

They still haven't fixed the way Cortana works with the Music app! It's atrocious. This needs to be included in the next update.

Much smoother. Definitely a step in the right direction. Continue to improve it and I may stick with WP after all. Now time to bring back 'recently played' and 'recently added'. That would be awesome. I often load new music and don't listen right away and forget all about it.

Impressive! The album art issue has been almost completely rectified for me. Only qualm I have now is that literally one of my favorite songs refuses to be recognized by xbox music. It just doesn't show up. As well, two of my artists are being renamed when I enter into them. Other than that, the platform is finally usable

I will no longer update my Xbox Music app unless the headline here at WPCentral reads "MAJOR UPDATE TO THE XBOX MUSIC APP" .. Until then, I'll still be using the old Xbox music hub through Music Hub Tile

For Me this app has improved very much.. no lags on my 620

Mine is broken now. Shows no music. Rebooted and even uninstalled reinstalled. Same oroble.

Seems faster definitely ( not trolling )

I just want two things, ability to filter what I own and what I don't and ability to select multiple tracks for purchase. Optional features, SS and cloud storage.

my xbox music is not getting updated.it says there has been a problem completing your request with the error code 80070127.am using a country variant l620 with 8.1 DP in India.what to do?

Xbox Music hates the Beatles. Duplicate songs galore, missing album art, one album (the mono Help) has about 40 songs from other Beatles album mixed in with it. It used to display completely wrong album art, but now doesn't display any at all. Several Beatles albums just crash it when they start playing. Gosh I hate this app. The old music hub (resurrected by the music hub tile app) still plays and displays my Beatles collection perfectly, incidentally.

Haters hate, but honestly, it has fixed every issue I had with the slowness! Love it!

Gosh! I hope MS is not going to replace Mix Radio with this piece of crap! At least I can see my local songs with Mix Radio.

I wish that they would add the live tile feature as in mix radio with the next update ... Just not with funny smileys...

I stopped feeling the speed improvements 3 versions ago now i only want to see some features implemented like auto equalizer a live tile and god knows every thing from user choice sounds better then minor speed improvements for #$%& sake

Worst apps ever. They are never consistent. Its such a shame that the most basic functions of both apps make it crash. Microsoft cannot even develop a good music player app. For a country like India, we don't need Xbox cloud support. What we need is a robust music player. And what we get is a shoddy app that's so incomplete with every update.

Just logged in to defend the most hated app by me till today... All these negative comments are a bunch of lies or trollings, after the update my collection (which are a LOT of files) ARE showing their respective albums(all of them tagged by myself, it cost me a lot of time and research). -Elton John's 21 at 33 -Vangelis' Albedo 0.39 -Earth Wind and Fire's albums were the most notable examples, all FIXED!!! Please restart the phone and if that doesn't work... the "big solution": do a hard reset... believe me, I'm dumping the Music Hub Tile app, because I don't need it anymore... I really HATED XBox music app, but this udate is working better... I still hate the noise at the end of a song (buffer issues I think), use the diagnostic app and send a report if something is weird... don't be a lazy whiner and help... is for developers, yes! but anyone can help by submiting a log with this app(you can add screenshots to the report, btw)

Hi, agree, much better. On the noise bursts I'm really hoping for Cyan fix for that as it has affected all music apps since I installed the 8.1 dev preview. Are you on Cyan yet?

Nope! my L1520 is an AT&T, I must wait for it...

Mix radio plays my music better. It loads faster, scrolls faster, crashes less. And now Microsoft will kill mix radio too. Bunch of goofs.

i think they wer going 2 add live tile support this time as told in the post last time

Instead of firing the Nokia folks (who added a lot of good to the Dinosaur Microsoft), Microsoft should fire their own folks who have managed to remove that little bit of fun that brought the Music Hub of Windows Phone almost to the Level of iOS and Android. Instead, now we are back to Middle Ages. What's the name of that new CEO again? Bill, wake up!

I have some old news for you: Bill Gates is not a major player on Microsoft for several years... I don't understand you people... you always bashed at W.H Gates III when he was CEO, he's gone from MS because he's a philantropist(a "pretty cool guy" if you don't know what that means), and people either blame Bill or scream for him to return... At least we have Bill Gates giving some ideas at MS, what does Steve BlowJobs now at CrApple?

The video player in the photos app has better interface and controls than the video app

Fuck cloud sync give us a good native music player and then work on cloud sync. I barely use it so can I disable it and then have a faster music app?

I live in India, I changed my phone's region and language to US , I got Cortana , Xbox games and Xbox videos. But Xbox music isn't coming..... It's showing only Music like it did when my settings were set on India... Other people who changed their settings to US got Xbox music but I'm not..
Someone please help me!!!
What should I do.??

You didn't say if you are on 8.0 or 8.1? Huge difference.

Why is it still not working in w8.1 dev preview?? Not showing any tv shows or movies. :/

I want WiFi sync back! That was such a useful feature! I just want to tag music from my collection that can't be matched by the XBM Cloud service and send it to my phone wirelessly. THAT WOULD BE AWESOME!!!!!!!

Ya know, I've been quite dismissive about this app, scathing to a point, one thing I've noticed is that when this app fails to load, n that's nearly every time, a solution that works for me is to close all other screens leaving just the start screen then when I click the app, hey presto...it opens and loads as it should.....now...i know what y'all thinking....why the fuck should we have to do that to get this or any app to work... n yeh, I agree but hey, whilst I still have 3+ months left on my subscription until I use something else, I still can't see MS fixing this app.

Nokia lumia 920- app crashes every time open. done with restart and soft reset. Still the same.

Hi, I think this update is a real improvement, at least after a reset and perhaps some background library updates. I still have one issue with music on my phone though; the annoying burst of noise after every track since installing 8.1dp. Not just xbox music, but all music apps. Can anyone else who had that confirm it is fixed by 8.1 + cyan? I really hope so. Lumia 925.

Greatest update ever. My 40 songs playlist now has 240 songs and most of my albums have disappeared,

My lists still wont load properly when loading. If anything, it seems slower...

MixRadio and Listen apps work fine. Xbox Music is brain damaged. If, as some have said, a hard reset is required to fix Xbox music, then millions of WP phone owners will never do it.

I never got the Xbox music app working after the first update after i bought lumia 630. It never opens. An app made by ms not opening in their own os ?

At the risk of having eggs thrown at me... My phone and Xbox app must have been made on a Wednesday. Sounds great to me... I did have a problem with my album art before this update. I don't have an XBM subscription, but made the mistake of flipping the switch to include streaming music in my collection... That replaced all the art from my PC with Xbox library art. But they don't have many of the titles I have, so I got the stupid gray square. I had read through comments before updating, and restarted my phone as frequently suggested here. Then, I knew I had a lot of music on my PC that wasn't on my phone... so I went OLD SKOOL... Windows Media Player. Control over syncing is much more granular. I also noted that this update doesn't overwrite your existing album art with crap from their library. Before dumping to the WP, I checked over album lists and album art on the PC, going to the internet to Find (not Update) album info and making all the corrections. In cases where I already had the song(s) on the phone, I deleted them and added them from the PC to the sync list. I only have about 800 songs on my WP, but it was a 2-3 hour process to get perfection. The first time I opened the album or song list, there was some lag, but I think it's because the phone was indexing everything. Now it's awesomely awesome. Paired with my Ravetouch BT headphones, I am bliss. I'm sorry everyone is having trouble with it...

Point of Reference: XBOX Music is the app created by Microsoft and was a LARGE selling point with the introduction of WP8. It was also a way for them to sell subscriptions to said service and for us to purchase Cloud storage for our own music. There is no direct monetary incentive for MS to improve the service for the playing of our local music files, Not even in increased sales of the phone because they don't manufacture one..yet. With that being said maybe you all can start to understand why they are in no hurry to fix this crappy native music application. Ever since the release of the DP and their promise to send out bi weekly updates, they have pretty much been true to that. But, as a dev I know how easy it is to change VIRTUALLY NOTHING and still send out what is called an update. Let us see some real progress with aour requests. Allow MPATool for us to fix out own files how we want them and recreate the LIVE tile.I know the best minds in the software industry can do this if they are properly incentivized!!!!!

Ref fiveaces01:
I agree, but in this "I want it to be given to me for free or I might pay $1." world, the average person, I think, has lost all touch with the costs, time, and effort involved in most efforts. I'm not wealthy but I own a small business and I always try to pay my own way when I can, to the extent that I can.
People need to be incentivized and customers have to support what they like with their dollars.
Best wishes.

So after all these many weeks with the 8.1DP on my 920, experiencing the occasional bug but nothing really bad, I started getting an error message trying to install this update to Xbox Music. The error code is 80070127, and I haven't been able to find any good info on MS forums in regard to fixing it. So I finally, finally relented and did a hard reset. And guess what - not only do I still have the 80070127 error when trying to update Xbox Music, I have the original version from the original DP release. So I took, like, 4 steps BACKWARD in the music app. Gaaaaaaaaaaaaaa....!

Got the new update but can't see that anything has changed. I still don't see any of my album art (apart from a few random ones that have always made it in for some unknown reason). I've copied tracks to the SD card again but still nothing works....

The stupid app won't show all of my songs (including artists, albums, genre, and playlists). Ughh.

Uhmm my Xbox music does not show my music. It has stopped working. The update has obviously not improved my experience

Really does seem faster :)

Artwork still not showing up. Still takes a long time to resume from refresh or even when selecting an artist/album. Will often just hang on a black screen for up to a minute or longer when there is slow or limited internet connection. and MS thinks this is an acceptable app to sell people on WP? Going Android when my contact expires. I'm done

album art is showing but it disappears after selecting an album..

My main issue with the app is that it takes to long to login when I choose radio, surely it can be quicker. I'm walking 500m before the stations even appear. Same issue happens when connected on a fast wifi network so its not my mobile network