Xbox One Achievement tips to maximize your Gamerscore
Want to quickly boost your Xbox Gamerscore? Here are some simple tips to pile up those Achievements fast.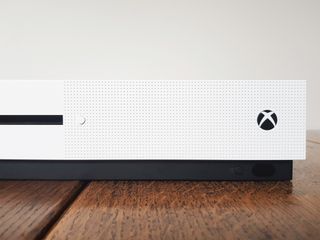 (Image credit: Matt Brown | Windows Central)
Achievements have become somewhat expected from Xbox games nowadays, implementing an additional layer of challenges upon a title's core gameplay. Microsoft's "Gamerscore" system is among the most prolific of these and over a decade since the debut, it remains a major aspect of Xbox Live. Bringing together your gaming successes into one centralized location, it comes as no surprise that so many are still invested to this day.
If you're wanting to get a head start on building up your Gamerscore, we brought together the systems behind Achievements, as well as some quick tips for getting the most out of your Xbox One titles.
Understanding Achievements
What are Achievements and Gamerscore?
If you're reading this, you're likely familiar with Achievements. Nevertheless, in short, these are digital rewards for completing tasks in Xbox titles, by meeting criteria set by the developer. By completing these challenges, players are rewarded with "Gamerscore" – a numerical value which gets added to your total. This accumulated Gamerscore is then displayed on your profile and for many, defines your progress on the platform.
How are Achievement scores and rarity determined?
Every Achievement obtainable across the Xbox ecosystem has a score and rarity associated with it. While the Gamerscore rewarded for an Achievement is often the biggest indicator of its value, many also value the rarity to indicate its significance.
Across Xbox One titles, most offer 1000G (Gamerscore) out of the box, with additional points frequently added in post-launch updates and DLC. This total of Gamerscore is then divided up across the Achievements, to reward smaller values on a per-Achievement basis. Although Microsoft does approve Achievements to maintain the integrity of the system, developers ultimately decide the Achievement names, requirements, and scoring. Most games offer Xbox Achievements, although less curated experiences available via "Xbox Game Preview" and the "Creator's Collection" are excluded, to maintain the integrity of the Achievement ecosystem.
Rarity was a new aspect of the Achievements system added in 2016, to provide players an idea of how frequently certain Achievements are locked. Tapping into Xbox Live, Achievements are now paired with an associated percentage, to show what fraction of players has completed its prerequisites. Achievements obtained by less than 10 percent of players are considered "rare" Achievements, which are rewarded with a distinct sound and on-screen animation.
Understanding the Achievement leaderboard
Another aspect of how Xbox Live has influenced Achievements in the "Achievement Leaderboard." This scoreboard shows your total Gamerscore achieved this calendar month, in comparison to other players on your friends list. Although there are no rewards for maintaining the top position at the end of the month, this is a great way to gauge how you're performing in comparison to Achievement-hunting friends.
Achievement hunting tips and tricks
1. Use the Achievement tracker
The Achievement tracker is a built-in feature of the Xbox One OS, which allows users to keep tabs on their most desired Achievements. Displaying your progress in real time through the on-screen overlay, the tracker is best used to monitor Achievements demanding multiple requirements to be completed.
This overlay can also be configured to your liking, with options to change the number of displayed Achievements, tweak the transparency, and change its on-screen location. This prevents any crucial user interface elements from being obscured in the process.
Here's how to find the Achievement tracker overlay, and configure its settings, in the currently public Xbox One OS:
Open a Xbox One game you plan to collect Achievements in.
Press the Xbox button to open the Xbox Guide.
Scroll upward to the Achievements tab.
Find Achievements you want to unlock by scrolling down the list.
Press X to favorite them.
Turn on the Achievement tracker at the top of the Achievements tab.
Select Configure tracker to bring up a menu of settings to tweak the overlay.
While the tracker has its limitations, it is most notably helpful when completing small missions or rounding up collectibles, which can get overwhelming in larger titles.
2. Set up clear Achievement goals
For many Achievement enthusiasts, you'll sometimes need to play with Gamerscore in mind. Before starting a session, look at the available Achievements and plan which ones to obtain. This is especially notable for more particular Achievements, which sometimes require a deviation from traditional gameplay.
Almost all Achievements have community-created guides available nowadays that are great for quickly obtaining the steps toward completion.
3. Don't get too invested in games
If you're solely aiming to maximize your Gamerscore, you're going to be undoubtedly playing a wide variety of games. Regardless of your skill in a specific title, the most efficient way of collecting Achievements is by playing games back-to-back.
Just over half of the Achievements can often be obtained by completing a single playthrough of many Xbox One games. The more difficult Achievements can be overwhelming to complete, with little payoff for the hours invested. Although some completionists may strive to collect all of a title's Achievements, sometimes it's simply not viable.
Microsoft has recently expressed interest in expanding Achievements, to compensate for gamers invested in single titles. It's unclear how this concept will be implemented but should be something to look out for on the horizon.
4. Don't overlook the indies
When hunting down games to buy for easy Gamerscore, make sure to especially focus your attention towards indie games via the ID@Xbox program. Although indie titles are generally growing in scope, many are still much shorter than your traditional blockbuster releases.
ID@Xbox games can now sport 1000G at launch, some even surpass this with post-launch DLC. A single playthrough of some titles can net you the full set of Achievements, taking up significantly less time, for a greater payoff. However, this doesn't apply to all ID@Xbox offerings, so make sure to do some research beforehand if you're solely aiming for a Gamerscore bump.
5. Xbox 360 backward-compatible gems
Even if you're grinding through Xbox One titles, don't forget that backward compatibility is also available for Xbox 360 titles. Aside from the renowned classics, some smaller gems are available, which were known at the time for their easily obtainable Achievements.
Due to restrictions on the Achievements platform on Xbox 360, many of its titles don't offer the full 1000G. Despite this, many titles have relatively easy Achievements, remaining from when developers were still getting familiar with the system.
6. Free games everywhere!
Across Xbox Live, there are now several avenues to obtain both free titles or access to a collection of games on the cheap. While a vast selection of free-to-play titles is accessible via the Xbox Store, you can also pick up big titles through subscription services.
While an Xbox Live Gold subscription can already provide access to four free games per month, additional services such as EA Access and Xbox Game Pass open the gate to more games for a flat monthly fee. These libraries continue to grow, with thousands of Achievements up for grabs. You might not have to play them all, but that's a whole other story.
Your thoughts
Have any additional tips for fellow Achievement hunters? Make sure to drop your recommendations in the comments section.
Windows Central Newsletter
Get the best of Windows Central in your inbox, every day!
Matt Brown was formerly a Windows Central's Senior Editor, Xbox & PC, at Future. Following over seven years of professional consumer technology and gaming coverage, he's focused on the world of Microsoft's gaming efforts. You can follow him on Twitter @mattjbrown.
Wow. People are actually interessted in padding their game scores?

Yes, people actually care about their gamerscore, or at least completing games, myself included. That's why there are MANY sites dedicated to achievements in games. Thanks Matt, this reminds me I really need to start utilizing the tracker. I'm still doing the old school method of back and forth with the app!

Thanks for reading! Really need to go on another achievement hunt myself sometime...