Xbox One Spring Update outlined, adding 1440p support, Mixer controller sharing and more
Microsoft has outlined upcoming Xbox One features set for the "Xbox Spring Update," including 1440p support, Mixer controller sharing and more.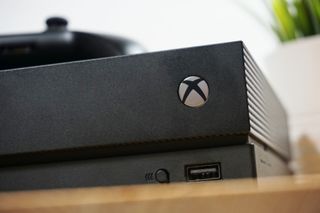 (Image credit: Matt Brown / Windows Central)
Following several teasers, Microsoft has officially unveiled a new wave of features (opens in new tab) on their way to Xbox One, as a part of the console's next update. Shifting to the "Redstone 4" development branch, the "Xbox Spring Update" is set to add a variety of new functionality to the operating system, including support for 1440p displays and deeper Mixer integration. All of these features are on track to hit the Xbox Insider Program in the weeks to come, ahead of a major public update later this year.
One of the biggest additions in the Xbox Spring Update will be support for 1440p outputs, opening the console to a wider range of displays. Currently, Xbox One downsamples exclusively to 1080p, resulting in a lower than native resolution on 1440p (QHD) displays. Following this update, a significant resolution bump to native 2560 x 1440 can be expected for games and media on select displays. This will apply to both Xbox One X and Xbox One S consoles.
This update is also set to expand the feature set of Mixer, Microsoft's live streaming service, with a new interactive controller sharing feature. When enabled, streamers will have the ability to share their game with a viewer, either through an on-screen controller overlay or by connecting a gamepad to their PC. Going hand-in-hand with Mixer's low latency technologies, this further emphasizes the service's focus on interactivity.
Improvements are promised for the Microsoft Edge web browser with the Xbox Spring Update, delivering a new controller-focused user interface (UI) designed for console. Alongside improved controller input, the browser will be integrated further into the Xbox One OS, allowing for file uploads and downloads through the File Explorer.
New audio features are coming to Xbox One too, ushering in improved options for finely tuning balancing. Using a new Guide menu widget, game audio and background audio levels will be configurable on an individual basis. System sounds are also set to be reworked to support spatial audio, adding a level of depth to OS interactions.
A new Xbox Live Gold section is being added to "My Games & Apps," similar to the Xbox Game Pass tab added earlier this year. Through this tab, Games with Gold titles can be quickly installed.
Further tweaks are also being made to the Xbox One social experience, spanning Xbox Live Clubs and Tournaments, as follows:
Algorithmic feeds are being introduced to Xbox Live Clubs, allowing posts to be sorted into "What's Hot" and "Top Posts" sections. This will provide an easier way to sift through posts across your clubs.
Improved filtering tools are hitting Xbox Live clubs, allowing admins to filter invitation requests based on various criteria. These filters offer advanced searches via specific data, such as playtime or Gamerscore on a per-game basis.
New Open Tournaments provide a way to join competitions from Game Hubs, without the need for joining an Xbox Live Club.
The first Xbox Spring Update build is currently on track for a 9 PM ET release on March 1, for those enrolled in the Alpha ring of the Xbox Insider Program. This update is expected to provide a first hands-on with some of these features, with more to come in the weeks ahead.
Which features are you looking forward to in this update? Make sure to drop your thoughts in the comments section.
Xbox One 1802 update: The complete changelog
Matt Brown is Windows Central's Senior Editor, Xbox & PC, at Future. Following over seven years of professional consumer technology and gaming coverage, he's focused on the world of Microsoft's gaming efforts. You can follow him on Twitter @mattjbrown.
I hope this isn't what they have been hyping on twitter. The only thing that even remotely has a chance of gaining my attention (very little chance) is the audio volume bit.

Controller sharing is pretty cool.

Yes, I don't really care much about the watching people streaming aspect of it, but this can be the beginning steps of the future streaming your own connection through the internet when away from your home Xbox!

That's true, I didn't even think of that. I was originally thinking of the feature that PS4 was meant to have at launch (not sure if it ever got it) where you could have a friend take over the controls and help you through a tricky spot. But this could enable not only remote streaming but also remote multiplayer, where a friend can multiplay with you without owning the game, or even owning a console.

I was thinking just SP games, but that's an awesome idea too.

Correction: it's boring for you.

Nothing new about the avatars so far?

Why do you care about avatars? Don't get me wrong, I really don't understand and I don't use it for anything. Am I missing something? This is an honest question, not trying to be an ahole or anything.

They were actually pretty good about a year pr so adter launch on the 360 when games we're utilozing them all the time. Made it really fun, especially with MP casual games. Netflix even had a ,Mystery Science Theather 3000' type view to watch movies in in party chat with friends.

Speaking only for myself, I use my actual picture as my gamer pic, and I can't think of any instance where the actual full avatar is being used. But I'll say that I AM curious about this feature from the perspective of seeing yet another thing Microsoft showed off and either dies shortly after rolling out or never makes it to the starting gate.

Avatar games. I'm pretty sure they'll release with new avatar games. And the 360 avatar games were nice. The XboxOne needs a new fun racer. Also every child loves creating those Avatars. Perfect for my nephew.

I thought there were talks about Unity integration, maybe the specifications and infrastructure's not done yet.

I wonder if they just gave up on the new avatars they boasted about a year ago.

Hmm but does it mean that 1440p is also a support for ultrawide?

Algorithm feeds that's worked well for Facebook and Snapchat recently, hope you turn it off for chronological feeds which most people want
Windows Central Newsletter
Thank you for signing up to Windows Central. You will receive a verification email shortly.
There was a problem. Please refresh the page and try again.