The best SSD available for PCs is no longer using PCIe 3. PCIe 4 is the next step, taking transfer speeds and overall performance to an entirely new level. ADATA's XPG gaming brand offers the Gammix S70 M.2 2280 SSD, available in 1TB and 2TB sizes. I have the larger option in for review, and I've been putting it through tests for the last few days to see if it's worth a buy.
Bottom line: The XPG Gammix S70 SSD from ADATA is a top PCIe 4.0 option available in 1TB and 2TB sizes. It delivers the best read and write speeds of all SSDs we've so far tested, and it comes with a solid TBW rating and five-year warranty.
For
PCIe 4.0x4 compatibility
Multi-tiered heat spreader included
Incredible performance
Long five-year warranty
Solid TBW rating
Against
Expensive
Only 1TB and 2TB sizes available
XPG Gammix S70: Price and specs
The XPG Gammix S70, which is made by long-standing storage company ADATA, is an M.2 2280 PCIe 4.0 SSD available in 1TB and 2TB sizes. The smaller version costs about $200, which comes out to about $0.20 per gigabyte. The larger 2TB version costs about $400, which is the same value per gigabyte. This certainly isn't the most affordable SSD out there, but its speed is impressive and makes up for the cost.
Swipe to scroll horizontally
Category
Spec
Form
M.2 2280
NAND
96L TLC
Controller
InnoGrit IG5236
Interface
PCIe 4.0x4
NVMe 1.4
Cache (DRAM)
1TB: 1GB DDR4
2TB: 2GB DDR4
Durability
1TB: 740 TBW
2TB: 1,480 TBW
Warranty
5 years
$ per GB
~$0.20
Dimensions
3.15 (L) x 0.98 (W) x 0.59 (H) inches
(80mm x 25mm x 15mm)
XPG Gammix S70: What you'll like
XPG has gone with an InnoGrit IG5236 eight-channel controller for the Gammix S70 SSD, with 96-layer TLC NAND Flash split into four separate chips and two 1GB DDR4-3200 DRAM chips. The drive is surrounded by a multi-tier aluminum heat spreader that helps deal with the extra heat associated with the incredible performance.
While testing the SSD with heavy workloads, I never saw the temperature climb above 53 degrees Celsius. That's quite impressive, but keep in mind I'm using six case fans and a beefy CPU cooler, altogether blowing a lot of air through the case. If you're dealing with a compact build without a whole lot of airflow, you will no doubt see that temperature climb higher. Still, performance shouldn't be affected too heavily as long as you keep the heat spreader on the drive.
The 2TB model I have in for review comes with a 1,480 Terabytes Written (TBW) rating and lengthy five-year warranty. That means over the course of the warranty period you'd have to write about 810GB to the drive daily to go over the TBW rating. The smaller 1TB drive has a 740 TBW, which still comes out to about 405GB written per day. Compared to other popular drives, the Gammix S70 is impressive in this regard. It comes out well ahead of Samsung's 980 Pro (2TB) with 1,200 TBW rating, and it pulls just ahead of Sabrent's Rocket 4 Plus with 1,400 TBW rating.
Performance from the Gammix S70 is jaw-dropping. I'm using an MSI MAG B550 Tomahawk motherboard and AMD Ryzen 7 5800X to test, owing to the PCIe 4.0 support from this combination. I ran some synthetic benchmarks to see exactly how it compares to some other SSDs we've recently tested.
Image 1 of 2
Notice the Gammix S70 struggles a bit with smaller reads compared to the Samsung 980 Pro and Sabrent Rocket NVMe 4.0 in the ATTO benchmark. The S70 excels when dealing with 1MB file sizes and over.
However, the Gammix S70 put up extremely good numbers in CrystalDiskMark, coming out ahead of every other SSD we've tested.
Image 1 of 2
I also ran a PCMark 10 full system drive benchmark, in which the Gammix S70 scored 2,943. That's a measurement taken from the combined 470.90 MB/s overall bandwidth and 57 microseconds overall access time. An excellent result. To compare, the high-performance SK hynix Gold P31 PCIe 3.0 SSD scored 1,952 on the same test with a 316.34 MB/s overall bandwidth and 87 microsecond overall access time.
Real-world performance isn't far behind synthetic numbers, and you should notice an immediate improvement for game loading times and faster installs for large programs. Whether or not you'll notice the extra performance on a day-to-day basis depends on your workload and from what type of drive you're upgrading. Coming from SATA? This SSD is going to blow you away.
ADATA also has an SSD ToolBox app that's free to download and entirely optional. You can install the SSD, activate it in Windows 10, and let it do its thing, but the extra software offers information on drive health and temperature, diagnostic and optimization abilities, and firmware updates. The software is relatively straightforward and works well.
XPG Gammix S70: What you won't like
The XPG Gammix S70 delivers incredible performance, but it's not going to work in all PCs. If you're shopping around for a new drive, you'll also need a compatible motherboard and processor. The drive will work with a PCIe 3.0 setup, but there's not much point shelling out this kind of money when you can't take full advantage. You can grab a PCIe 3.0 drive for much less and still get excellent performance.
AMD's B550 and X570 motherboards support PCIe 4.0, as do Intel's Z490 (at least some of them) and Z590 boards. As for CPUs, you'll need AMD's Ryzen 3000 or Ryzen 5000 series desktop chips, or Intel's Rocket Lake desktop chips. You could theoretically use this SSD in a notebook (say with Intel's Tiger Lake or Ice Lake platforms), though heat would no doubt be a big issue.
The price of the drive is in line with other popular PCIe 4.0 options, coming out to about $0.20 per GB. But dropping up to $400 on an SSD isn't going to work for everyone. Prices for PCIe 4.0 storage will undoubtedly drop in the coming months and years, but if you want to get in on the action now, you must be prepared to pay.
XPG Gammix S70: Competition
We've tested the Sabrent Rocket 4 Plus and Samsung 980 Pro, both direct competitors to the Gammix S70. All are around the same price, though the 980 Pro can be had in smaller 250GB and 500GB sizes, alleviating some of the financial burden.
The Gammix S70 performed the best in synthetic testing out of all these drives, and it also comes with a superior TBW rating. The beefy heat spreader is also a nice addition. One thing I'd like to see is a 4TB size option.
If you're looking for something that's a bit more affordable, the WD Black SN850 costs about $380 for the 2TB version. It's also a PCIe 4.0 SSD with advertised write speeds up to 7,000 MB/s.
XPG Gammix S70: Should you buy it?
You should buy this if ...
You want to take full advantage of PCIe 4.0 capabilities
You have a well-cooled PC
You want 1TB or 2TB of storage
You shouldn't buy this if...
You want more than 2TB of storage on one drive
You don't have a PC with PCIe 4.0 capabilities
You want to keep prices in the budget range
As software and games continue to grow in size, fast storage becomes ever more important. The XPG Gammix S70 answers the call with PCIe 4.0 compatibility, extreme performance, long-lasting durability, and a competitive price. The multi-tier heat spreader is thrown in for good measure.
The Gammix S70 isn't the most aggressively-priced PCIe 4.0 SSD on the market, and it's only available in 1TB and 2TB sizes. If the price and available sizes are within your scope, this is an easy upgrade to recommend for any compatible PCs.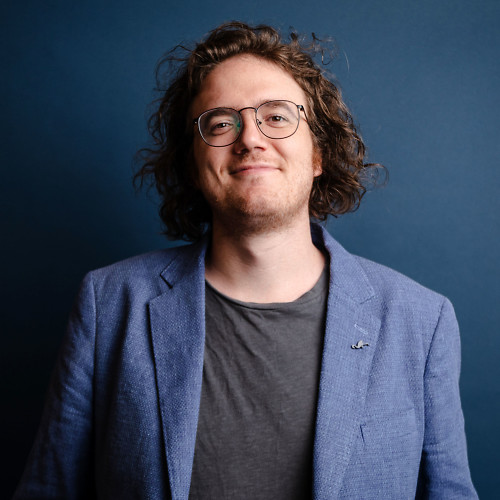 Senior Editor, Laptop Reviews
Cale Hunt is formerly a Senior Editor at Windows Central. He focuses mainly on laptop reviews, news, and accessory coverage. He's been reviewing laptops and accessories full-time since 2016, with hundreds of reviews published for Windows Central. He is an avid PC gamer and multi-platform user, and spends most of his time either tinkering with or writing about tech.