Is your device getting the Windows 10 May 2019 Update right away?
The May 2019 Update for Windows 10 is available starting May 21, but it'll take time to reach every device. Here's how the process is expected to go.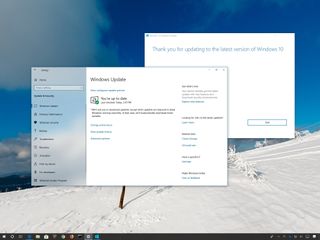 Microsoft is starting the gradual rollout on the Windows 10 May 2019 Update (version 1903) on May 21. This update represents the seventh major refresh in the last four years, and it's a significant update that introduces several new features and a slew of improvements.
In this new version, you'll find many incremental changes and new features, such as new visuals with a new light theme and effects as part of the Fluent Design System. "Windows Sandbox" is a new feature that will help you run untrusted apps without affecting your installation. "Recommended Troubleshooting" will fix common problems automatically, and "Reserved storage" will ensure updates install successfully. Also, Windows 10 Home users will finally be able to disable updates (at least temporarily), and much more.
Related: Windows 10 May 2019 Update review
However, starting with version 1903, Microsoft is making significant changes to the update experience, and it's not guaranteed that your device will get the update the first day.
In this Windows 10 guide, we'll outline the rollout process that Microsoft is expected to use to make sure every device has a good experience upgrading to the May 2019 Update.
What devices are initially getting the May 2019 Update?
Similar to previous versions, Microsoft is planning to roll out the first semi-annual feature update in 2019 gradually, but the download process will change. Starting with the May 2019 Update, Windows 10 will let you choose when to download and install the new feature update, instead of forcing the upgrade automatically.
Once version 1903 becomes available, if your device configuration is known to be compatible, then you'll receive a notification to inform that the update is ready. After receiving the notification, and only when you're ready, you'll have to initiate the upgrade process manually from the Windows Update page to download and install that latest version.
Although you can now decide when to upgrade your system, on computers running an older version nearing the end of service Windows Update will download and install the May 2019 Update automatically like in previous releases to keep the device supported.
Furthermore, only devices that Microsoft is confident of having a smooth upgrade experience will see the option to upgrade in the Windows update settings page. Initially, as the new version graduates the Release Preview ring, it'll be available for devices running version 1803 and version 1809, clicking the Download and install now button manually through Windows Update, and automatically on devices running a release that is getting close to the end of service.
As the rollout progresses, Microsoft will diligently continue to monitor and collect telemetry data and real-time feedback from consumers and manufacturers to prevent issues like what we saw with the October 2018 Update. Then when the May 2019 Update has proven to be more compatible, it'll expand to other devices (usually within weeks of the original release date).
If an unknown issue should appear, Microsoft will temporarily block the feature update on devices that could be affected, and the block will remain until the problem has been resolved permanently.
While the new version will initially be available on select hardware configurations, other factors can prevent your device from receiving Windows 10 version 1903, even if it's known to be compatible. Some of these factors can include a specific piece of hardware or peripheral connected to your computer, incompatible device drivers, applications, security software, and your geographical location can also dictate when the new feature update will be available to you.
Is there any way to upgrade manually without waiting?
Once version 1903 is ready for your device, you'll get a notification to start the installation. However, if you don't want to wait to upgrade using the recommended option, there are multiple ways to upgrade manually as soon as the update becomes available.
Update assistant
The Microsoft Update Assistant is a simple tool available to upgrade devices with problems using the Windows Update option. However, anyone can download and use this tool to skip the queue to install the May 2019 Update.
After the assistant receives an update to support the new version, you only need to download the tool from this Microsoft support website (opens in new tab).Then it's a matter of launching the tool, and clicking the Update now button to install the new version.
Media Creation Tool
Alternatively, you can use the Media Creation Tool to upgrade your device to the Windows 10 May 2019 Update avoiding long waits. The tool is similar to the Update Assistant with the difference that you can choose to perform an in-place upgrade or a clean installation.
Once the Media Creation Tool receives the necessary update, you can download the tool clicking the Download tool now button from this Microsoft support website (opens in new tab). Then simply launch the tool, select the Upgrade this PC option and continue with the on-screen directions to complete the installation.
In the case that your computer is having performance issues, it's best to use the tool to perform a clean installation to start with a fresh copy of the most up-to-date version of Windows 10. (Just remember to create a temporary backup in case something happens and you need to rollback.)
Wrapping things up
On May 21, the Windows 10 May 2019 Update will be available across all the supported markets, but it'll be a slow rollout that could take several months before every device gets upgraded.
If your device isn't getting the new feature update, it's likely that the new version isn't fully compatible. If you want to avoid issues, we recommend waiting until you receive the notification about the May 2019 Update through Windows Update.
More Windows 10 resources
For more helpful articles, coverage, and answers to common questions about Windows 10, visit the following resources:
Windows 10 help, tips, and tricks
Cheap PC accessories we love
Take a gander at these awesome PC accessories, all of which will enhance your Windows experience.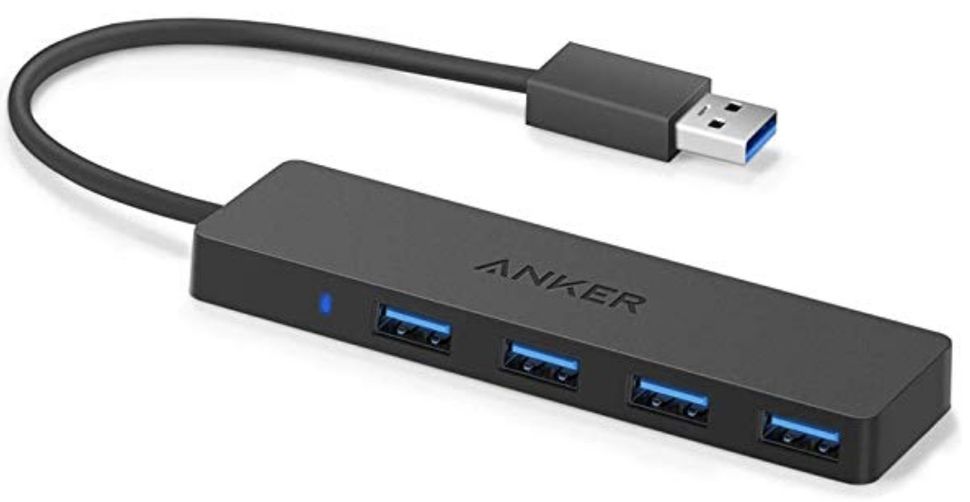 Anker 4 port USB 3.0 hub (opens in new tab) ($10 at Amazon)
Whether on a desktop or laptop PC, you always need more ports to connect things to. This hub gives you an additional four USB 3.0 Type A ports.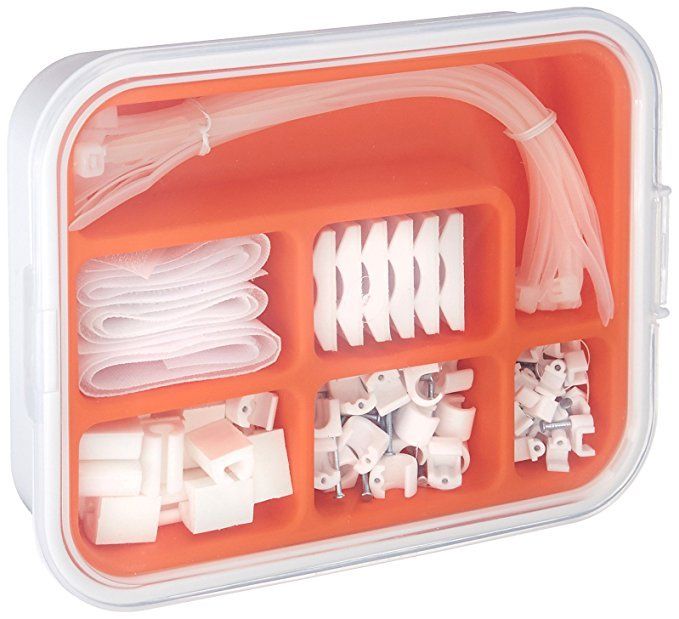 Ikea Fixa Cable Management System (opens in new tab) ($11 at Amazon)
This IKEA cable management kit is your ticket to a clean setup. It's simple and functional.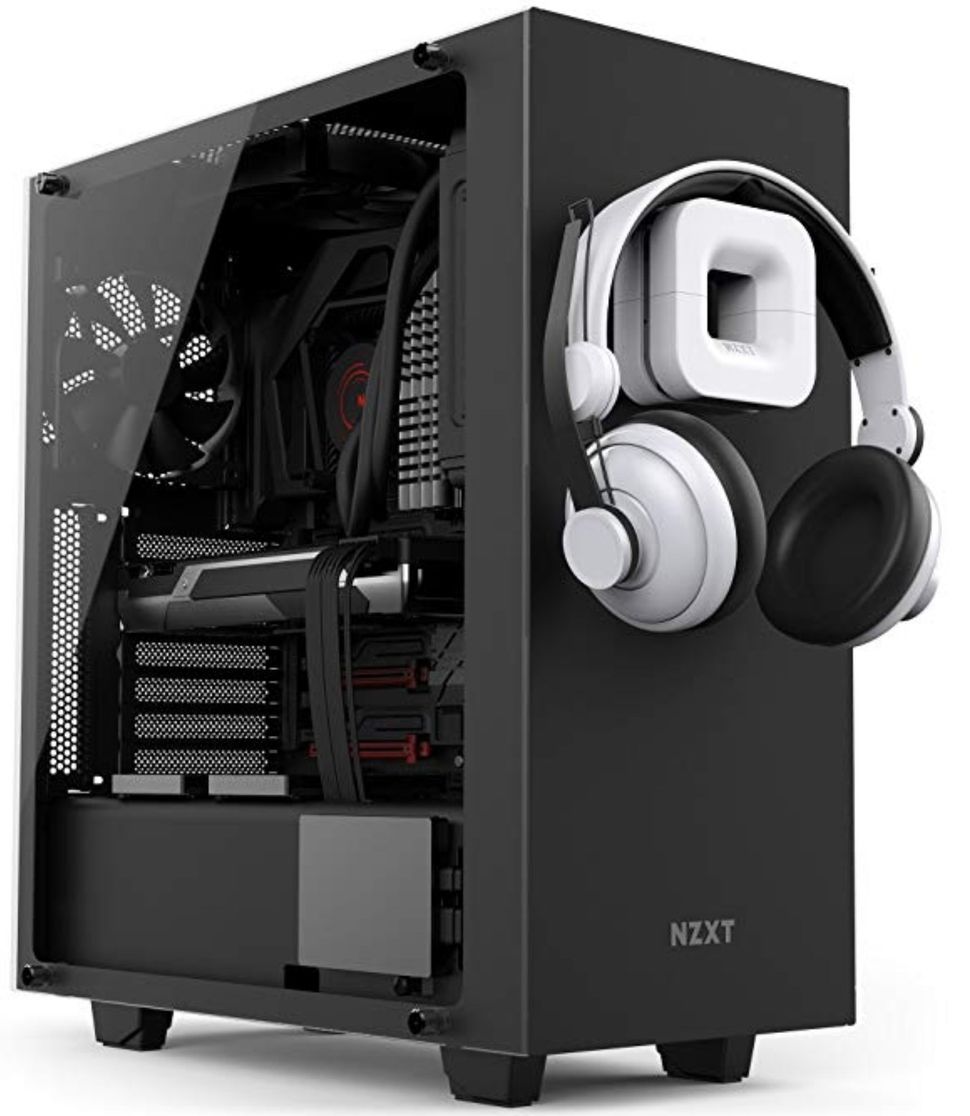 NZXT Puck (opens in new tab) ($20 at Amazon)
This clever little accessory has powerful magnets on the rear to make it stick to any of the metal panels on your PC case or anything else. It's great for hanging accessories like headsets.
Windows Central Newsletter
Get the best of Windows Central in your inbox, every day!
Mauro Huculak is technical writer for WindowsCentral.com. His primary focus is to write comprehensive how-tos to help users get the most out of Windows 10 and its many related technologies. He has an IT background with professional certifications from Microsoft, Cisco, and CompTIA, and he's a recognized member of the Microsoft MVP community.
Nope, apparently not on my WoA device. I will check my other two later today.

OMG!!! This May, 2019, Update is one of the worst I've EVER experienced from Microsoft!!! And I've been a PC user since the start back in 1983!!! My HP Laptop running an A12 Chip updated about a week+ ago...and then immediately started experiencing the following with each boot up: 1) A browser screen having three choices to orient you on the new update. 2) A complete whipout of my Email software directories and local contents! ( I have to log in to then get it locally repopulated from my GoDaddy/CPanel server EACH AND EVERY TIME). AND on a one time basis (which didn't then change back, unfortunately, but now requires me to TRY to rebuild things...) 3) A deletion of ALL bookmarks I had in both Google as well as Foxfire browsers Like I said... Oh My God!!! :( I ALSO don't remember manually calling out the Windows Update feature...it just started on me with no opportunity to do a restore point myself -- or work to backup or preserve anything. The ONLY things I can fall back on (and spend hours doing - thank you) is to go to other PCs I have and get dated address book and bookmark data that is not the most recent or complete. WHO KNOWS what will be missing? BEWARE users! I fear that Microsoft is at it again (like they have with me again and again in the decades past). They NEVER do a good / full job of beta testing. Instead...they use THE USERS as unpaid and unknowing test subjects for THEY to discover the bugs! Right now, I recommend to all users (before they get to YOU, dear friends), that you back up your entire system and put on a thumb drive your latest bookmarks as well as address books. You'll still have some work to do...but at least you (unlike me) can get back to where you were right before Microsoft messed with ya! :(

Please Ken Arnold2, are you saying in effect that you started experiencing all these abnormalies after you updated your device to May 2019 update?

my surface book never even got 1809. I guess it's obsolete?

Definitely not. You will get these updates even on 10-year-old devices. Try the manual way.