The Ascent for Xbox Series X|S and PC: Release date, features, news, and everything we know
Fight to protect your newfound freedom from corporate scavengers.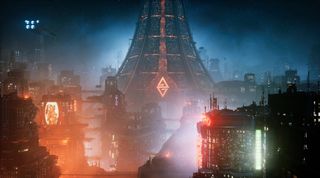 (Image credit: Curve Digital)
One of the most exciting games hitting Xbox Series X and Xbox Series S this year is The Ascent, an absolutely gorgeous isometric RPG from Neon Giant and Curve Digital. Neon Giant is a small team, composed of only 11 developers, that has worked on game franchises like Wolfenstein and Gears of War. Despite their size, Neon Giant is making a mighty impression with what could end up being one of the best RPGs on Xbox. Here's everything we know about The Ascent for Xbox and PC, and why you should be as excited for this game as we are.
Pre-order now
Gorgeous and great to play

This cyberpunk RPG takes place on the planet of Veles, and is looking to be quite spectacular with tough but fair combat and totally stunning visuals.
What is The Ascent?
The Ascent is an isometric RPG developed by studio Neon Giant and published by Curve Digital. Set on the world of Veles, megacorporations hold the majority of control and have divided the world into various districts. Players will take control of an indentured mercenary working in an exoplanet colony. This worker is going about their daily tasks until one megacorporation known as The Ascent Group (hence the title) suddenly collapses. This catastrophe tears open a power vacuum as criminals and opposing corporations alike scramble to seize control amidst the chaos.
The Ascent borrows heavily from cyberpunk themes, and doesn't depict a happy world full of sunshine and equal opportunities, as you might expect. Players aren't controlling a god-like demihuman, but instead live in the shoes of a regular person struggling to endure an exploitative world that doesn't care about them. Your goal is to just survive.
The Ascent is an Xbox console exclusive that's also heading to PC, and it aims to impress. It was initially revealed during the May, 2020 Xbox Series X showcase event. The game isn't out yet, but you can read our The Ascent preview from our own Jez Corden, who said, "The Ascent may indeed be remembered as one of the best independently released games of 2021, if the full game is anywhere near as good as what I experienced with the fairly limited demo."
When is the release date for The Ascent?
If you're excited as we are, you'll likely want to know when The Ascent releases. Fortunately, we have the answer. The Ascent was actually delayed into 2021 from its original release window, but Neon Giant and Curve Digital recently announced the new release date for The Ascent for Xbox Series X|S, Xbox One, and PC: July 29, 2021. Preorders are available right now through the Microsoft Store.
Of course, The Ascent isn't content with simply releasing. This isometric RPG will also be available through Xbox Game Pass on day one, meaning any of the millions of Xbox Game Pass subscribers will be able to experience what The Ascent offers.
Watch the trailers for The Ascent
You can check in to watch all the nail-biting trailers for The Ascent right here. We'll update this regularly as more trailers are released.
Reveal
You can view the reveal trailer for The Ascent on YouTube.
Developer walkthrough
Xbox Game Pass
Co-op
Release date
What are the features and gameplay for The Ascent?
The Ascent is an isometric RPG, which means it offers a more fixed third-person viewpoint in a similar vein to Diablo games. There's truly a ton going on in The Ascent to lure players to its brutal cyberpunk-esque gameplay. Neon Giant's plan seems to be to draw you in with breathtaking visuals and environmental details, then hook you on brutal and addictive combat. Here's what we know about The Ascent's gameplay and features so far.
The Ascent features morbidly gorgeous cyberpunk visuals. Neon Giant truly knocked it out of the park with The Ascent's visuals and aesthetic, which centers around a large number of vertical levels and environments. You'll never be bored by The Ascent, which draws the eye with ludicrous amounts of detail, dynamic lighting, destructible pieces, high-quality textures, vivid effects like volumetric smoke and explosions, and much more.
It features a wide variety of levels and environments. A big part of the reason The Ascent never fails to amaze with its graphics is due to the wide variety of environments on display. Explore decrepit towns, dank sewers, industrial work zones, futuristic cities, and much more. Levels aren't randomly generated, but enemy placements are.
Players are encouraged to explore. The Ascent seems to emphasize verticality in its diverse levels, and actively encourages players to roam and explore as they progress.
Enemies are diverse and intelligent. As any RPG requires, The Ascent employs hordes of unique enemies and bosses. From mutated beasts to violent humans and strange aliens, there are seemingly unending numbers of opponents to face. The Ascent surprises, however, with shockingly tactical enemies that require strategy and consideration to defeat.
Customize your playstyle. The Ascent seeks to earn the right to be called a true "RPG" with a ton of progression, including stats and abilities that players can customize. You can also customize your playstyle, whether you want to be a weapon-heavy tank or a slim stealth-based fighter.
It's all about gear and loot. Defeating enemies, exploring areas, and progressing through The Ascent will earn you a ton of weapons and gear, which can be used to power up your character and tackle obstacles in new ways. There's also crafting in The Ascent so you're not limited solely to what you find.
More than a stick shooter. The Ascent surprised Corden during his preview with its challenging gameplay, highlighted by the fact that The Ascent refuses to be seen as a "simple stick shooter." The wide range of abilities and weapons, combined with a light cover system and clever controls, means there's a lot to consider when approaching your next battle.
As we get closer to The Ascent's launch, we'll learn more about this fascinating isometric RPG. Of course, we also don't have to wait too long to play the game ourselves, either solo or with some of our friends.
Is there multiplayer in The Ascent?
The Ascent doesn't contain any player-versus-player (PvP) multiplayer modes, but that doesn't mean you can't play with your friends. Similar to Minecraft Dungeons, The Ascent will let you play with up to three of your friends in co-op mode. Tackling The Ascent with more friends will offer increased difficulty in exchange for even better loot, giving players more incentive to work in groups. The exact details for how co-op will work in The Ascent aren't known yet.
What are the Xbox Series X|S Optimizations for The Ascent?
As expected for a game boasting such incredible visuals, The Ascent is going to be an Xbox Series X|S Optimized title. We don't have every detail for The Ascent on Xbox Series X|S, but we already know the game is going to be something special on Microsoft's latest and most advanced gaming consoles.
Some of the features in the Xbox Series X|S Optimized version of The Ascent include:
Performance targets: The Ascent will run at up to 4K resolution at 60 FPS on Xbox Series X. The Xbox Series S performance targets aren't known at this time. The Ascent is also Xbox One X enhanced at up to 4K. The Ascent should also have improved loading times on Xbox Series X|S over Xbox One.
Visuals and graphics: The Ascent will support ray tracing on at least Xbox Series X for realistic lighting, shadows, and reflections, physics in objects and environments, full HDR support for superior contrast, and likely other improvements in texture quality and visuals over Xbox One.
Gaming features: The Ascent will support Xbox Smart Delivery so players on Xbox Series X|S and Xbox One will always get the best version with no additional costs or hassle. The Ascent is also Xbox Play Anywhere, which means buying the Xbox or Windows 10 PC version lets you play on both platforms.
Cross-play: The Ascent not only features cross-play for co-op between Xbox Series X|S and Xbox One versions, as expected, it has also been confirmed to fully support cross-play between the Xbox and Windows 10 PC versions.
Will the PS5 get The Ascent?
Players on PS5 and PS4 may be wondering if The Ascent is also slated to come to Sony's gaming platform. As of right now, The Ascent is strictly an Xbox and PC exclusive. That's not to say The Ascent can't eventually expand to other platforms like PlayStation, but nothing is confirmed right now. If The Ascent does head to PS5 in the future, it'll likely be at least a year away.
The Ascent may very well become one of the best Xbox games around. Prepare for Neon Giant's debut title and its explosive co-op play by investing in one of the best Xbox Series X|S headsets.
Image 1 of 12
Pre-order now
Gorgeous and great to play

This cyberpunk game takes place on the planet of Veles, and is looking to be quite spectacular with tough but fair combat and absolutely stunning visuals.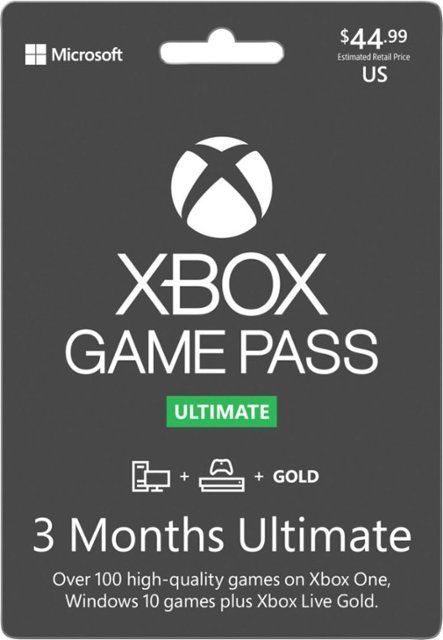 A catalog of games
All your gaming needs, in one subscription.

Is the Xbox Game Pass Ultimate the best value in all of gaming? It's possible. Ultimate bundles your Xbox Live Gold subscription, an Xbox Game Pass subscription for both Xbox consoles and Windows PCs, and Xbox Cloud Gaming for on-the-go. The Ascent is launching into Xbox Game Pass for consoles day one, making it even easier to play.
Get the Windows Central Newsletter
All the latest news, reviews, and guides for Windows and Xbox diehards.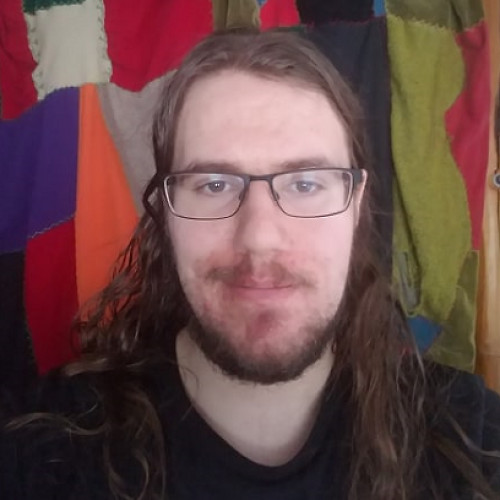 Samuel Tolbert is a freelance writer covering gaming news, previews, reviews, interviews and different aspects of the gaming industry, specifically focusing on Xbox and PC gaming on Windows Central. You can find him on Twitter @SamuelTolbert.