The ASUSTOR AS5304T is a new home network-attached storage (NAS) server that takes some cues from gaming hardware, resulting in a NAS that looks anything but boring. It packs capable components and supports not only streamers with file storage but also 4K media consumers who use Plex and other third-party services.
How does this NAS compare to similarly priced models from QNAP, Synology and TerraMaster? You may not have heard ASUS makes NAS servers, but this is worth considering.
$479Bottom line: This four-bay NAS from ASUSTOR packs a mighty punch, rocking dual 2.5Gb LAN ports, a beefy Intel processor, and a killer OS.
For
Gaming-inspired design
Beefy Intel CPU
Upgradable RAM
Loads of apps
2.5Gb LAN
Against
Pricey
No 10Gb LAN
Bay locks feel flimsy
No NVMe cache
ASUSTOR AS5304T tech specs
Swipe to scroll horizontally
Category
ASUSTOR AS5304T
CPU
Intel Celeron J4105
RAM
4GB DDR4 (upgradable to 8GB)
Drive bays
4 (SSD/HDD)
Capacity
64TB
Cooling
120mm fan
Ports
1x HDMI 2.0a
2x 2.5Gb LAN
3x USB 3.2 Gen 1 (1 front, 2 back)
Power draw
27W
Dimensions
170 x 174 x 230 mm
(6.69 x 6.85 x 9.05 inches)
Weight
2.2 kg
(4.85 lbs)
ASUSTOR AS5304T is a stunning NAS for gamers
There's usually not a whole lot to a NAS. It's a black shell, sporting an integrated PCB with pre-installed CPU and RAM and a few drive bays for storage. That's about it, aside from the differing OS, which depends on the vendor you choose. Models differ in hardware, though that will only really affect how many people can simultaneously use installed services.
The AS5304T is a little different in this regard. ASUSTOR decided to buck the trend by gamifying its NAS to not only physically look unique but also rock some capable specs. From the outside, it's still a black slab, but you've got red accents and some subtle design accents that make it a little more appealing to the eye. Unlike gaming peripherals, there are no LEDs, aside from status indicators.
On the front, you've got a clever magnetic plastic panel that hides the drive bays, the aforementioned LED lights, a power button, and a single USB 3.2 Gen 1 port. The top and sides are completely bare, leaving the rear to house the single 120mm fan, two more USB 3.2 Gen 1 ports, two 2.5Gb Ethernet LAN ports, and finally HDMI 2.0a.
These are specs that other NAS models in this price range simply do not offer. Dual 2.5Gb LAN is handy for improving the throughput of data, should your router or switch be able to handle the increase in speeds. You can even link the two ports up to essentially double the bandwidth. Compared to a single or dual 1Gb connection other NAS models have, this is a substantial upgrade.
It's not quite 10Gb, but at this price point, it's a notable benefit of this server and is part of what helps ASUSTOR market this NAS for streamers, creators, and homeowners.
Image 1 of 3
The Intel Celeron J4105 isn't a million miles away from the J3455 installed on the popular Synology DS918+, but it's a quad-core processor with enough guts to handle some 4K transcoding. In such a small, relatively inexpensive unit, that's rather impressive.
So too are the tool-less installation of hard drives (SSDs require some screws) and the upgradable RAM, just in case you feel like really seeing what the AS5304T can do by bumping it up to 8GB — and the RAM is DDR4, not DDR3 as found in many home NAS out there.
Picking the best drives for your NAS
Sure, it's possible to take an old hard drive out of your desktop and use it inside a NAS, but you won't get many of the benefits that come with a drive specifically designed for NAS use. We rounded up the best NAS drives available to kit out the ASUSTOR AS5304T.
How to choose the right drive for your NAS
The four bays allow for the installation of up to 64TB of storage capacity, which drops down to just 32TB if you opt to use a form of RAID protection — and you really should when it comes to storing any form of data. To keep all this tech cool is a single 120mm fan on the rear, which is barely noticeable, even when the unit runs a little warmer.
And run warmer it shall if you choose to use this unit for storing all your stream broadcasts, which can be configured without any delay or decrease in quality to the stream itself. Sure, you could use an external streaming PC or a desktop you may have at your disposal, but offloading the sheer amount of data you need to store to an external dedicated platform is a smart move.
Intel's Celeron J4105 offers considerable performance
If you've used NAS from other vendors before, you'll feel accustomed to the ASUSTOR Data Manager (ADM), which is the OS running on the NAS. It's similar to competitor software, but instead of a desktop-like appearance for apps and services it more resembles a tablet.
Using the ADM is simple enough. When first powering up the NAS, you're greeted by the install wizard, which runs you through various configuration screens to get the NAS set up and ready to use. The installation process takes just a few moments, and an optional ASUSTOR account can be created for easier remote access.
Image 1 of 3
The ADM supports various third-party services, including popular ones like Plex Media Server. Installing and updating these packages is as simple as other NAS models, requiring you to visit the app store and hit a button, much like you do on your smartphone. The settings panel can be accessed to change a whole host of options on the NAS, from fan speed settings to RAID.
In terms of speed, the AS5304T is pretty much king in the area, outperforming similarly priced TerraMaster and Synology models. Moving a folder with some music, 4K movies and a season of The Vikings in Full HD was speedy across the local network at 250MB/s. This NAS almost tripled the speed of what other NAS with 1Gb ports are capable of.
In order to truly appreciate just how rapid this NAS is, you'll need a 10Gb switch and a PC with a motherboard or LAN PCIe card that houses a 10Gb port. Doing so will ensure your home setup will be future proof, and you could even get away with using this NAS with 1Gb connections with the aim of upgrading your infrastructure at a later date.
For streaming content, you'll easily be able to ship recordings to this NAS while you broadcast to viewers. Watching 4K movies on other devices shouldn't be too much trouble, either. Watching a 4K TV show on a Samsung TV, I did encounter minor stuttering, but it was vastly better than other home NAS servers, and to be fair if you want quality 4K streaming, you need to spend the big bucks.
What you might dislike about the ASUSTOR AS5304T
The dual 2.5Gb LAN setup on this NAS is a welcomed upgrade compared to similarly priced competitor models, but I can only image what would have been possible with two 10Gb links. Especially if you plan on adding the AS5304T to your arsenal of media hardware, the added bandwidth may have been a better fit on your network. But if ASUSTOR was to add such a feature, you'd likely see a considerable price hike.
This NAS is a little on the pricey side already. It's actually considerably more affordable than the DS918+ from Synology I referenced earlier, with slightly beefier specs, but it may still be out of reach for those who simply do not have the available budget to spare.
Another minor thing I noticed with the AS5304T is how flimsy the locking mechanism for the drive bays feels when attempting to install drives. There's also a lack of cache. With some other NAS servers, it's possible to install a super-fast NVMe SSD for use as a cache of sorts, boosting performance. It's a shame the AS5304T doesn't have such functionality. This would have been the icing on a rather tasty cake.
Should you buy the ASUSTOR AS5304T?
Whether you need a NAS for storing all your stream recordings or to stream your favorite TV shows from Plex, the ASUSTOR AS5304T is a great server to own. It's a little on the pricey side, but you get a capable hub that can even transcode some 4K content, something other similarly-priced models cannot achieve without the considerable visual stutter.
The unique gamer-oriented design also makes this NAS stand out, instead of being a mere slab of black plastic and metal. It's a solid-looking piece of kit that rocks a friendly OS, allowing you to get set up and running in mere minutes. With four bays and support for RAM upgrades, it's possible to really go all out and create quite the powerful home media server.
Streaming NAS
A pricey but powerful NAS

With Intel's Celeron J4105 quad-core CPU, this ASUSTOR NAS is ready to handle your live stream content for storage, as well as home media and some 4K movies.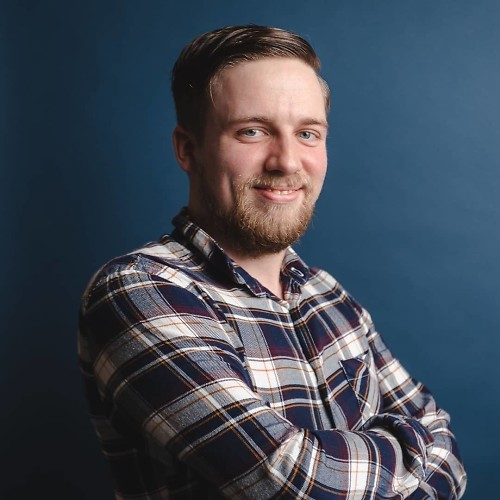 Rich Edmonds was formerly a Senior Editor of PC hardware at Windows Central, covering everything related to PC components and NAS. He's been involved in technology for more than a decade and knows a thing or two about the magic inside a PC chassis. You can follow him on Twitter at @RichEdmonds.