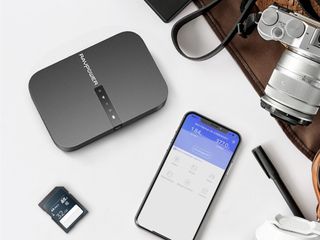 (Image credit: RavPower)
Travel routers have a clear job. They need to link up to a hotel or mobile 4G or 5G connection and supply that signal to your devices. But the best travel routers let you do more than connect to the internet. Some routers allow you to add a VPN to your connection, store files via a MicroSD card or hard drive, and let you charge your devices up. Here are the best picks for portable routers that will do a little more and keep your trip fuss-free.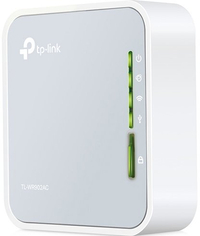 TP-Link TL-WR902AC Wireless Nano Travel Router

Compact and reliable

The TP-Link TL-WR902AC is a compact travel router that can handle a strong connection on the go with an assortment of options. Not only is it reliable for Wi-Fi, but it also has the ability to charge your devices. Its easy setup and small size make it the best choice for a travel router when you want to keep your bags light.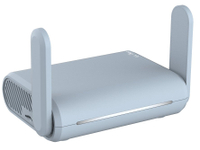 GL.iNet GL-MT1300 Beryl Gigabit Wireless Router

Powerful and secure

The GL.iNet GL-MT1300 travel router is a pricier option for people who want more LAN ports than the competition and a high-speed internet connection. It also supports a 512GB MicroSD card for local storage, which can be useful while traveling. It's not as tiny as the competition, but people looking to trade that for a more powerful router should consider this option.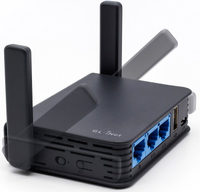 GL.iNet GL-AR750S-Ext Slate Travel Router

Small and fast

A pricey but capable option for anyone looking for a travel router with a fair amount of LAN ports and the ability to maintain a fairly fast connection. This router also has support for VPNs and a 128GB MicroSD card for storage. It doesn't come in a small form factor, but it makes up for that in general throughput.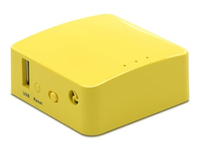 GL.iNet GL-MT300N-V2 Portable Travel Router

Tiny power

GL.iNet's GL-MT300N-V2 travel router is a cheaper alternative that maintains the features of the company's more expensive offerings. On top of that, it has a bit more RAM if you need to use several devices at once. The compact size and simplicity make it a great choice for a few people trying to get a solid connection while away from home.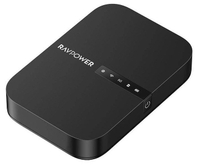 RAVPower FileHub Travel Router

All-in-one

The RAVPower FileHub Travel Router is a solid option for anyone looking for a portable router that can also charge your devices. It also offers competitive internet speeds and the ability to connect to a hard drive for local storage. It's a multi-use device that might not excel at any one thing, but it will satisfy many needs without having to pack more things on your trip.
The best travel router
Why you can trust Windows Central Our expert reviewers spend hours testing and comparing products and services so you can choose the best for you. Find out more about how we test.
The best travel routers do more of the heavy lifting during a trip, so you don't have to. A fast connection on the go is hard to find, especially if you want to add things like a VPN or local storage. Anyone who has gone on trips with lots of photos and video will know the struggles of trying to deal with hotel Wi-Fi. Typically, you need a way to power the travel router via USB, but picking up a strong power brick could make the process easier.
That's why the TP-Link TL-WR902AC travel router is a stellar pick for something that's both compact and useful when you're away from home. It has a solid chipset and a good amount of RAM for most people with a few devices that need to do simple tasks. It can also charge your devices! This extremely affordable travel router is the best pick if you're on a budget and don't need anything beyond your average connection.
For those who want to spend a bit more and can handle dropping the charging benefits of our top pick, the GL.iNet GL-MT1300 Beryl is a fantastic choice. It not only has more LAN ports for wired devices, but it also supports OpenWRT for anyone looking to add things like a VPN to their connection. It may be pricey, but it comes with generally strong hardware to keep up with several devices putting stress on the connection.
The RAVPower FileHub travel router is a niche choice, but a unique one for people looking for a lot out of their router, but it runs behind in usability compared to the competition.
Get the Windows Central Newsletter
All the latest news, reviews, and guides for Windows and Xbox diehards.
Tyler Colp is a freelance writer for Windows Central. He's written about tech, games, and the culture around them across the internet. Ask him anything about Dark Souls or just follow him on Twitter.