Best TVs for Xbox One in 2023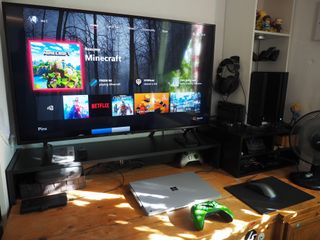 (Image credit: Windows Central)
Microsoft has officially retired the Xbox One, with production ending in 2020 to focus on Xbox Series X|S. If you are content with your Xbox One and prefer to upgrade your TV instead, we have the best selection for you. The Xbox One X and One S have plenty to offer in the way of 4K gaming and media, and the TCL 5-Series S535 comes out on top as the best overall TV for the legacy console.
Best overall for Xbox One: TCL 5-Series S535
Why you can trust Windows Central Our expert reviewers spend hours testing and comparing products and services so you can choose the best for you. Find out more about how we test.
TCL S535 (50S535)
The perfect compliment
Reasons to buy
+
Great value
+
4K @ 60Hz
+
Responsive screen
+
Perfect for Xbox One
Reasons to avoid
-
Lacks next-gen 120Hz and VRR support
-
Shallow viewing angle
TCL is somewhat new to the scene, and the company offers a range of televisions with fantastic value for money. Their 5-Series QLED TV offers screens in various sizes, and the S535 fits the bill for the Xbox One perfectly, without going overboard.
The Xbox One X and S support 4K images at 60Hz, gaming generally sticking to 1080p on the One S. The TCL S535 sports a 2160p panel with HDR10 support matching up with the One X and S, in addition to Dolby Vision and HLG for other devices.
If you own the original Xbox One, HDR will unfortunately not be available. You will still enjoy 1080p gaming at 60Hz with low input lag, thanks to ALLM integration. No VRR support means the S535 will not be able to take advantage of the variable refresh rate technology available on the Xbox Series X|S, but keeping the cost low is a fair compromise.
There are four HDMI 2.0 ports on the S535, which match the HDMI 2.0b, 2.0a, and 1.4a ports of the Xbox One X, One S, and original Xbox One, respectively. Without support for HDMI 2.1, the S535 will never display images at 120Hz, but given the 60Hz panel restricts the refresh rate anyway, that would be a needless inclusion.
The TCL S535 is the best overall match for the Xbox One family, falling short only by its lack of future-proof technology. If you're looking to stick with your trusty Xbox One X, S, or original Xbox One for a while, then this TV is for you. It's a cheap way to maximize the visual potential of your console and won't break the bank.
Best premium for next-generation: LG C1
LG C1 OLED TV (OLED48C1)
For Xbox today and beyond
Reasons to buy
+
4K gaming @ 120HZ
+
Low latency display
+
Perfect for Xbox Series X|S
Reasons to avoid
-
Expensive
-
Minor risk of screen burn-in
When it comes to the future of Xbox, the LG C1 is the ultimate choice. Its feature set secured its place as our best overall 4K TV for Xbox Series X|S since it supports every media feature the Xbox consoles have. Backward compatible with everything on the Xbox One and displaying 4K at 120Hz, the C1 is ready if you decide to upgrade to the Xbox Series X|S.
Bursting at the seams with the latest technology, the LG C1 supports modern gaming features included with the HDMI 2.1 standard. Variable refresh rate (VRR) and auto low latency mode (ALLM) reduce input lag and screen tearing, keeping the experience smooth. Should you opt to connect a PC over an Xbox, the C1 also supports FreeSync and G-Sync technology, which offer a similar solution to latency.
Standing as the most expensive option, the LG C1 backs up its asking price with a dazzling OLED screen. With an impressive viewing angle and incredible color vibrance, its display uses the latest HDR technology to display the best possible image from the entire Xbox console range. A small risk of screen burn naturally comes with an OLED screen, but the risk is minimal if you have no plans to leave your Xbox on the static dashboard screen all day long.
Best budget for 4K gaming: TCL 4-Series S435
TCL 4-Series S435 (50S435)
Wallet-friendly 4K gaming
Reasons to buy
+
Cheap 4K @ 60Hz
+
Fantastic contrast
Reasons to avoid
-
Dim screen
-
Narrow color spectrum
Another television recommendation from TCL, the 4-Series S435 is a no-frills entry-level TV for 4K gaming. Keeping to a budget without sacrificing too much performance, the S435 can display everything the Xbox One X and One S offer. Lacking modern HDMI 2.1 technology, it can't take full advantage of current-generation consoles but stands as the best budget TV for 4K gaming on Xbox One.
Maintaining a 2160p panel with HDR10 support, the TCL S435 has four HDMI 2.0 ports for multiple consoles or computers. With a 60Hz refresh rate, it still covers the One X and One S feature set. Performing better in low-light situations, the S435 doesn't get super bright, so situating this TV in a darkened gaming room or bedroom is preferred.
It lacks future-proof features, but the TCL S435 is the most affordable and best budget TV for Xbox One. If sticking to the previous Xbox generation is part of a money-saving scheme, then the S435 will fit that role perfectly.
Best monitor: BenQ EW3270U 4K
BenQ EW3270U 32-inch 4K monitor
Space-saving desk gaming
Reasons to buy
+
Low latency
+
Space-saving
Reasons to avoid
-
No 120Hz
-
Lackluster speakers
If you prefer to do your gaming at a desk and space is more of a limitation, then the 32-inch BenQ EW3270U monitor perfectly complements the Xbox One.
Its 4K 60Hz panel supports HDR through its two HDMI 2.0 ports, as well as a DisplayPort for connecting a compatible PC. With a response time as low as 4ms, latency will never be a concern when gaming on the BenQ monitor, thanks in part to its FreeSync support.
The natural downside to using the BenQ is its lower-quality 2x2W speakers, though it does feature a headphone jack port to connect your own. Alternatively, connect headphones directly to the Xbox One controller or choose from a range of wireless headsets compatible with the console.
Bottom line
Microsoft may have resigned the Xbox One to history, but it still has plenty to offer in modern-day 4K media. If you plan to take care of your aging console and want to enjoy its visuals on the best-suited TV, then you can't go wrong with the 5-Series S535 from TCL.
With all of the features for 4K gaming paired with a fantastic screen, the TCL S535 is the best overall choice for the Xbox One. If you're on the fence about upgrading your console, consider the LG C1 to take full advantage of everything visually on offer up to the Xbox Series X.
Get the Windows Central Newsletter
All the latest news, reviews, and guides for Windows and Xbox diehards.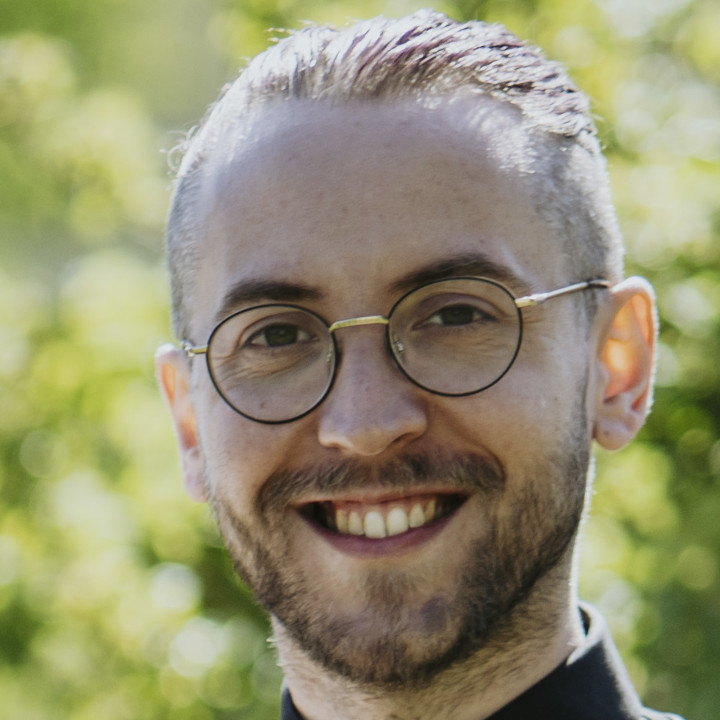 Ben is the channel editor for all things tech-related at Windows Central. That includes PCs, the components inside, and any accessory you can connect to a Windows desktop or Xbox console. Not restricted to one platform, he also has a keen interest in Valve's Steam Deck handheld and the Linux-based operating system inside. Fueling this career with coffee since 2021, you can usually find him behind one screen or another. Find him on Mastodon @trzomb@mastodon.online to ask questions or share opinions.