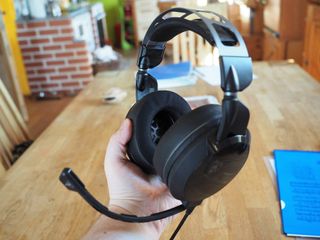 (Image credit: Windows Central )
At Windows Central, we have a particular focus on covering and testing gaming headsets. I have personally tested dozens upon dozens of the latest and greatest headset solutions from all sorts of manufacturers, both big and small. We've put together a list of every headset that we've tested to be the best for various user scenarios. But the best of the best right now is the Turtle Beach Elite Atlas.
Best overall — Turtle Beach Elite Atlas
The Turtle Beach Elite Atlas is the best all-around Xbox headset for most gamers, with incredible sound and quality at an incredibly affordable price.
Turtle Beach's Elite Atlas defies its price tag to bring an experience you'd sooner expect of far more expensive headsets. It lacks some bells and whistles like mic monitoring and configurable sound. But the raw quality is simply hard to beat (and you can always throw in extra features via an audio controller like Turtle Beach's Tactical Audio Controller. Turtle Beach has shed the neon accents its known for to court esports enthusiasts with a more subtle, sexier, industrial design. The metallic components add strength and robustness to the overall package, complete with a braided cable, which should make the product last an obscenely long time.
Turtle Beach has also stepped up its customisation efforts. It allows you to detach the cushioning with magnetic clasps quickly and easily, and also is planning to launch a range of customizable speaker plates on the exterior, a first for the company. The headline feature here is the sound quality. Turtle Beach works directly with game developers to tune the audio profile to accentuate footsteps, reloads, and other audio cues that would give enemy positions away. I have gotten kills as a direct result of this headset, and that's something I can rarely claim.
Who should buy this headset: The Turtle Beat Elite Atlas wins our best Xbox One headset award for a single reason: premium sound. The headset provides such a significant edge for tactical directional awareness. It grants a distinct advantage over other headsets in this price range.
Turtle Beach Elite Atlas
Premium sound for a bewilderingly low price.
Reasons to buy
+
Looks great.
+
Premium materials and quality.
+
Sounds incredible, with 50mm neodymium drivers.
+
Turtle Beach audio tuning for gaming is still the best in the business.
+
Detachable mic.
Reasons to avoid
-
Missing features like mic monitoring.
-
Audio is leaky, not great for listening in public.
Best value — HyperX CloudX
If you want to save a bit of cash and still have a great headset, consider the tried-and-tested HyperX CloudX. This headset has been incredibly popular for a long time for its reliability and quality. HyperX hasn't had to revise its design much since its launch.
The HyperX CloudX uses thick memory foam cushioning on the earcups and has a lightweight design, which lends itself well to its namesake. Wearing this headset feels very "cloud-like," given how lightweight and comfortable it is. The HyperX CloudX headset also sounds excellent, with a vibrant soundscape elevated by software surround solutions like Dolby Atmos and Windows Sonic. The frequency response isn't as broad as some of the other headsets on this list, but it's tuned well for gaming and music, with minimal distortion.
Who should buy this headset: If you want a cheaper headset that is reliable and built to last, complete with high-quality gaming audio, this is the best headset to get.
HyperX CloudX
Want to save a bit? This headset is built to last.
Reasons to buy
+
Subtle design.
+
Durable, premium-feeling built quality.
+
Excellent, spacious sound.
+
Detachable mic.
Reasons to avoid
-
"No frills," missing some features like mic recording monitoring.
-
Max volume isn't the best.
Best wireless — LucidSound LS35X
LucidSound's incredible LS35X is a big step up in their repertoire, delivering crystal-clear Xbox wireless audio with some next-level comfort. The adjustable ear cups have a thick layer of coolant gel to keep your ears nice and frosty across long sessions. It makes it one of the most pleasant headsets I've ever worn.
Although it's required that you update the LS35X via a Windows PC before use, the wireless connectivity to the Xbox One is rock-solid. Using the same Xbox Wireless signal as your controller, the LS35X has eliminated the need for extra USB dongles or docks, which adds a ton of convenience to the overall package.
The sound quality is also excellent, and tuned for gaming with accentuated frequencies for sound effects like footsteps and reloads. There's no onboard surround solution, but Dolby Atmos or Windows Sonic can inject a similar experience at a software level.
Who should buy this headset: If you hate cables and want to liberate yourself of that plastic tether, the LS35X is a secure wireless solution that delivers big on both comfort and sound.
LucidSound LS35X
Cable-free awesomeness.
Reasons to buy
+
Awesome design.
+
Premium build-quality and comfort.
+
Solid sound experience.
+
Surprisingly high-quality microphone.
Reasons to avoid
-
Needs to be updated via PC first.
-
Max volume can produce audio distortion.
Best for pros — Astro A40 TR with MixAmp (2019)
The Astro A40 TR with MixAmp combo is the most versatile sound solution for gamers who need to mix audio from different sources. The Astro MixAmp is fully compatible to mix sound from both Xbox One and PC at the same time for game sound and communication platforms. As a game streamer, I connect my Astro A40 TR MixAmp to my PC via USB to capture Discord audio. I then connect the MixAmp to my Xbox One via SPDIF to capture game sound, mixing them in my capture software. No other MixAmp is as cheap or as easy to use for this purpose. You can also connect it straight up to the Xbox One via USB as well, for use with Xbox party chat.
Beyond content creation, the A40 TR MixAmp also gives quick access to separate volume levels for both chat and game sound, different audio tuning profiles, and also injects 7.1 virtual surround sound to any headset you connect up to its 3.5mm jack.
The Astro A40 headset seals the deal, with optional custom speaker branding for streamers and esports aspirants, with high audio quality and a powerful microphone. The Astro A40 headset also sports excellent comfort and durability, although it might be more economical to buy the MixAmp separately, and choose one of the cheaper headsets above, unless you like the A40's sexy design.
Who should buy this headset: If you're a serious content creator who wants something that will let them combine audio from PC tools like Discord alongside game sound from Xbox One, this is a great option.
Astro A40 TR & MixAmp (2019)
Esports or game-streamer aspirant? The Astro A40 TR with MixAmp is for you.
Reasons to buy
+
Versatile MixAmp for mixing sound across PC and Xbox.
+
7.1 surround sound injection to any headset.
+
Comfortable, durable headset.
+
Great audio quality.
Reasons to avoid
-
Can be complex to set up.
-
Very pricey if you're not going to utilise all features.
Best budget — Snakebyte Headset:X
Snakebyte makes a range of very affordable Xbox products that often defy their price point with their quality; the Headset:X is no different.
Built from highly malleable, flexible plastics, the Snakebyte Headset:X is a genuinely excellent budget headset. Despite its svelte price point, it packs some seriously impressive sound that genuinely shocked me when I came to review them. It's all thanks to the 40mm drivers with a deep base, crispy highs, and solid maximum volume.
They come complete with a detachable microphone that boasts decent quality, and a unique folding design that makes them easy to store and transport. When folded up, they can fit into the palm of your hand. The only real downside is that the earcups are a bit small to accommodate that folding design, although this makes them ideal for a younger gamer.
Who should buy this headset: If you're extremely budget conscious and still want something with excellent audio, look no further.
Snakebyte Head:Set X
Impressive budget sound
Reasons to buy
+
Very affordable.
+
Unique folding design for easy storage.
+
Impressive sound.
+
Solid microphone.
Reasons to avoid
-
Ear cups are a bit small, even for my tiny ears.
-
"Budget" design quality.
-
Leaky audio.
Best premium — Astro A50 (2019)
The Astro A50 is an excellent headset for those who have the cash to splash. Full Dolby Audio, a convenient battery charging dock, full wirelessness, and incredible sound and comfort, the Astro A50 does it all.
The A50 combines Astro's signature comfort and build quality into a headset that shines at every level. It has some of the best gaming sound processing around. It has powerful 7.1 that elevates your tactical positional awareness in competitive games, while fully immersing you into your favourite virtual worlds. The wireless signal is rock solid and has an impressive range, and is complemented by a wireless charging dock and long battery life.
The A50 could do with a refresh, but the fact the product hasn't changed a great deal in several years is a testament to its popularity and quality.
Who should buy this headset: You should buy this headset if you want wireless convenience, great audio, and have the money to pay for the privilege!
Astro A50
For the rich kids
Reasons to buy
+
Great sound.
+
Solid wireless audio.
+
Convenient docking station.
Reasons to avoid
-
The mic isn't the best.
-
Once the battery is flat, the headset needs to be replaced.
-
Versatility is a bit limited.
Bottom line
There are dozens of great Xbox One headsets out there for all sorts of users, in all kinds of scenarios, across all sorts of budgets. These headsets represent the best in several major categories. My current personal set up combines the comfort and sound of the Turtle Beach Elite Atlas and the sound mixing features of the Astro A40 TR MixAmp, but it's a complex, cable-heavy set up that is geared towards content creation, alongside great audio.
For average users, the Turtle Beach Elite Atlas plugged into a PC or Xbox One controller via 3.5mm will be more than satisfactory, coupled with Dolby Atmos for that surround sound boost. If you want to save a bit, the HyperX CloudX is also a very similar, very competitive option for a little bit less. If you want to ditch cables altogether, the LucidSound LS35X is your best choice. Whichever headset you pick from this list, one thing is for sure: you'll have a great experience.
Credits — The team that worked on this guide
Get the Windows Central Newsletter
All the latest news, reviews, and guides for Windows and Xbox diehards.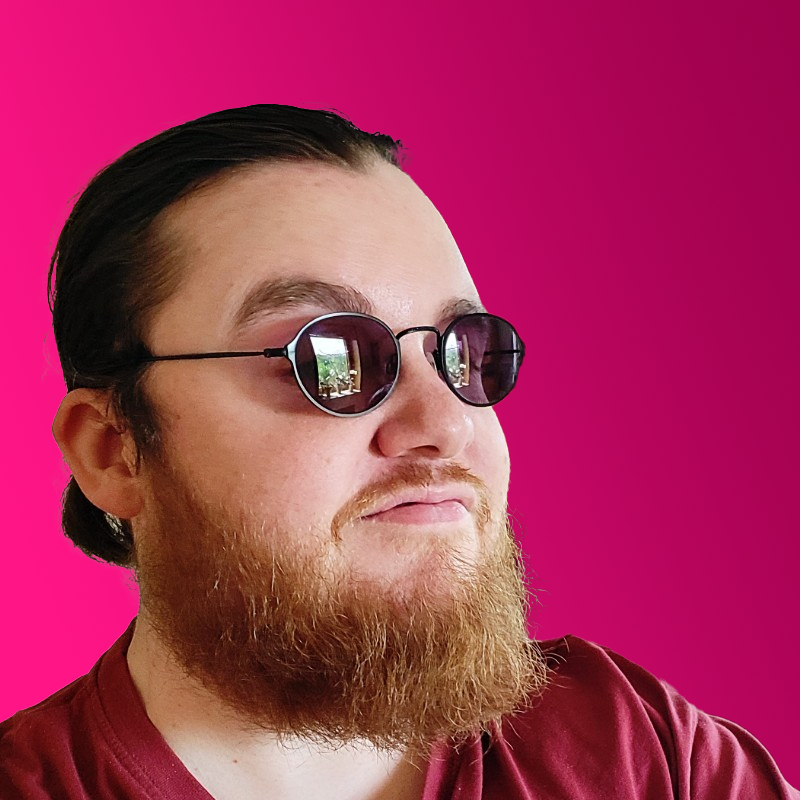 Jez Corden a Managing Editor at Windows Central, focusing primarily on all things Xbox and gaming. Jez is known for breaking exclusive news and analysis as relates to the Microsoft ecosystem while being powered by caffeine. Follow on Twitter @JezCorden and listen to his Xbox Two podcast, all about, you guessed it, Xbox!