Bing Predicts correctly picked 9 out of 14 games in NFL Week 6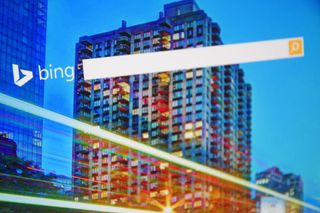 Bing Predicts performed well with its NFL Week 5 predictions. It correctly predicted 10 games out of 14. How did Bing perform for Week 6? It correctly picked 9 games out of 14. Let's take a look at the results.
Swipe to scroll horizontally
| Week 6 | Bing's pick | Game winner |
| --- | --- | --- |
| Falcons vs Saints | Falcons | Saints |
| Redskins vs Jets | Jets | Jets |
| Cardinals vs Steelers | Cardinals | Steelers |
| Chiefs vs Vikings | Vikings | Vikings |
| Bengals vs Bills | Bengals | Bengals |
| Bears vs Lions | Lions | Lions |
| Broncos vs Browns | Broncos | Broncos |
| Texans vs Jaguars | Texans | Texans |
| Dolphins vs Titans | Titans | Dolphins |
| Panthers vs Seahawks | Seahawks | Panthers |
| Chargers vs Packers | Packers | Packers |
| Ravens vs 49ers | Ravens | 49ers |
| Patriots vs Colts | Patriots | Patriots |
| Giants vs Eagles | Eagles | Eagles |
Accuracy
For Week 6, Bing gets an accuracy score of 64.3%. The season record is now 57-34. Every week, Microsoft's Bing platform uses search, social, and other relevant data to make intelligent predictions about upcoming NFL games. We have an office in Boston, so of course we were glad the Patriots won. We look forward to the next game.
How'd your team perform? Have you been impressed by Bing's predictions so far? Let us know in the comments!
The illuminati would never be wrong.

If I just look at the lines and compared it with Bing, they are about the same in picks.

They don't predict mlb games .. No NLDS or NLCS predictions. Will they predict the winner of the world series?

They predict MLB - type in Royals Schedule or whatever and it gives a prediction. Of course, they had the Cubs and Jays in six, so maybe it's not quite as good there. I saw somewhere that they had predicted the Cubs to win the World Series.

Back to the Future II had the Cubs winning too, would have been great.

Is this really article-worthy on WinCentral? Seems like the original headline that Bing was going to predict NFL outcomes weekly should have sufficed.

Cortana has a crush on TB12, the greatest QB of this century.

Just a bullshit every pick has a chance of 50/50 to be correct.. Any1 could do the same... Really sad wpc ppl making ppl act as idiot by making they think that bing can predict the result

I need point spread picks thanks in advance!

I take it that Bing is coded to pick Seahawks every week?

Oddly enough, Bing picked correctly the Chicago Detroit game. I would have went with the Bears...but obviously Bing knew something I didn't. LOL

I want the power ball winner number can do that Bing?
Windows Central Newsletter
Thank you for signing up to Windows Central. You will receive a verification email shortly.
There was a problem. Please refresh the page and try again.