Best Cyber Monday Razer deals 2021: Discounted laptops, headsets, mice & more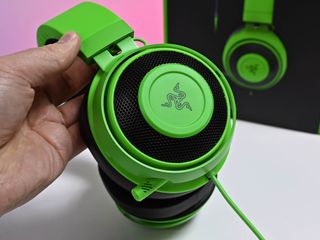 (Image credit: Windows Central)
If you're into PC gaming then you know Razer. One of the most well-known brands in the space, Razer has been making outstanding hardware for gamers longer than most and has perfected the art of giving them what they need.
Any chance, then, to score Razer hardware at a discount is one not to be ignored. This year, Cyber Monday laptop deals have been a week's long affair and a bunch of Razer's hottest hardware has already been discounted.
Razer always gets involved when it comes to big shopping events like Cyber Monday and deals will be there to be had across its entire product lineup. If you're in the market to upgrade your PC gaming gear, this is the place to start.
Where to find the best Cyber Monday Razer deals
When it comes to big shopping events like Cyber Monday, Razer products are usually best found through Amazon and Best Buy. Prices may well be matched from the company's own store, but for most people, these retailers will be a quicker and easier way to get their hands on the deals. We'll be rounding up the best deals on this page, but the retailers below are a good place to start browsing early.
Best Cyber Monday Razer headset deals
You could use some cheap speakers or your monitor's built-in tweeters, but that won't do any game you plan on playing any justice. This is why we always recommend a good pair of headphones or a headset. Razer makes some of the best gaming headsets around, and you'll find some of them on steep discount for Cyber Monday.
Best Cyber Monday Razer mouse and keyboard deals
A mouse and keyboard are argued by many PC gamers to be the best way to enjoy most titles on the platform. Razer also makes some of the best equipment you can buy, including a personal favorite, the DeathAdder V2 Pro. There are already some deals to be had, but you can guarantee when Cyber Monday comes around there will be some awesome offers.
Best Cyber Monday Razer laptop deals
Razer currently makes the best gaming laptop on the planet, joined by a number of other seriously good notebook PCs. There's something for work and play nowadays, and you can be sure that there will be some hot deals for Cyber Monday.
Best Cyber Monday Razer console accessory deals
Razer doesn't just cater to PC gamers; the company has an extensive lineup of console-friendly hardware, including some of the best Xbox controllers you can get. So if you can score a deal on one, you don't want to miss it.
Best Razer webcam and microphone deals
Razer has put a lot of effort into creating a lineup of good-quality hardware aimed at streamers and content creators and that extends to microphones and webcams, two staples. If your stream game needs a little TLC, Cyber Monday is the time to buy.
Best Razer monitor and chair deals
It really is possible to have a full Razer setup these days, and that stretches to what you sit on and what you look at. Cyber Monday is a perfect time to score some discounts on Razer's gaming chairs and the superb Raptor monitor.
When do the Cyber Monday Razer deals begin?
Cyber Monday isn't until the end of November, but increasingly retailers are choosing not to wait and to start throwing out the goodies early. In some cases, like Best Buy, Cyber Monday deal prices are already in effect, though stocks of some items could well be limited.
However, it's still to be expected that some deals will be held back until Cyber Monday actually arrives. The week leading up is already seeing some deals come out, but we would expect to see more start to materialize. Thanksgiving and Cyber Monday itself could still drop some surprises.
After that, we can expect them to continue through the weekend as traditional and into Cyber Monday before some normality will return.