Decade in review: How Phil Spencer led an Xbox revolution at Microsoft in 2010s
Gaming has always been on the back foot at Microsoft. Not anymore. Here's how Phil Spencer and the team at Xbox led a revolution for gaming at Microsoft.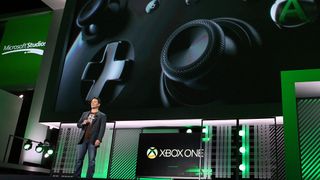 (Image credit: Windows Central)
Microsoft has been building games for decades, but it was arguably only recently that the company started truly taking this aspect of its history seriously.
Microsoft's operating systems have been used to build games since the beginning, with Redmond itself making hundreds of games over the years. It originally created Solitaire as a way to train users on how to use a mouse and the peripheral has spawned an entire industry of entertainment products in its wake.
Microsoft's relationship with gaming has always been a bit iffy, at least from the top down. Even now, arguably, Microsoft struggles with its identity as a productivity provider and an entertainment provider, and over the years, these two aspects of the company have clashed heavily.
Microsoft's gaming efforts have long been lumped in as part of its Windows operation, often forced to support tech and software for the benefit of Microsoft's other business efforts. This contention has alienated gamers over the years, but as we move into 2020, gaming has undergone a seismic shift at Microsoft, which is fantastic news for gamers everywhere.
How did we get here?
Microsoft's relationship with gamers has been, up and down, shall we say. PC gamers still refer back to the dreaded "Games for Windows Live" platform, which tried to lock down PC gaming on Windows. Microsoft has discontinued the service and decoupled it from most games that still used it, but it remains a pain point for the brand. I'd argue that it's not as pivotal as what happened back in 2013, though.
The Xbox One's launch in 2013 torpedoed the brand's image, something hardcore, as Microsoft attempted to attach digital rights to physical discs, restricting the resale market. Also, the Xbox One was $100 more expensive being forcibly bundled with Kinect, while also being limited to online use only. It became a bit of a meme as a result, leading to thousands of hours of anger across YouTube, and even more angry commentary.
On paper, some parts arguably made sense, given the way PC games had shifted towards digital licenses, leading to lower prices, cloud saves, family sharing, and other digital benefits. Microsoft had attempted to communicate some of these benefits, such as the ability to share a single purchase between up to ten other family members. However, it did so poorly, and Sony pounced on the drama with its more "consumer-friendly" PlayStation 4, giving its console a massive headstart.
The drama led to a period of soul searching at Xbox and saw a bit of a leadership shuffle occur in its wake. Phil Spencer, previously leading Microsoft Studios, stepped up to the plate. The Microsoft veteran immediately set about repairing the damage left by the previous administration. However, Spencer and the new team have had their work cut out for them.
A rocky road to redemption
Microsoft has been playing catch up throughout this generation, and Spencer's gaming division had a range of hurdles to overcome to get to where we are today, both externally and internally.
Xbox and gaming, in general, remained part of the Windows division, which itself has been undergoing some significant challenges. The death of Microsoft's mobile platform, the stagnation of the Universal Windows app model, and failure to capitalize on key computing innovations like smart assistants, IoT, and others certainly had a knock-on effect at Xbox. Bundling Kinect with Xbox One inflated the price of the console by $100, for an accessory nobody asked for. The inclusion was part of Microsoft's efforts to bring more services to the living room, beyond gaming. Meanwhile, Amazon stepped in with a global focus on its Echo speakers, squashing Kinect's potential in voice controls, and later, Microsoft's Cortana herself, into dust. Kinect is now discontinued, and Cortana has been stripped out of the Xbox OS in its entirety, representing a whole heap of wasted effort.
On the PC gaming side, Microsoft had Xbox shipping its games based on the UWP architecture through the god awful Microsoft Store, which remains god awful to this day. UWP games had performance issues, were locked out from mods, and wouldn't download properly at the outset, not to mention a range of other problems associated with their container-based delivery system. On the Xbox side, issues with content began to hamstring the brand even more.
Microsoft had a few high-profile cancellations, including Fable Legends, Phantom Dust, and Scalebound. All had been highly-advertised games, showcased at events with trailers and sometimes hands-on play sessions, in the case of Fable Legends at least. Fable Legends never managed to emerge from beta, leading to the closure of Lionhead. Phantom Dust's cancellation also led to the closure of another studio. The final nail was Scalebound, which solidified a perception that Xbox's first-party announcements were unreliable at best. A range of games also launched with rough quality, in the case of Recore and State of Decay 2, while others felt low-budget and limited in scope, in the case of Sea of Thieves and Crackdown 3.
This era marks a time when Xbox wasn't given the cash flow to meet expectations being set by Sony's stellar content output. However, with Spencer's promotion to the senior leadership team in 2017, behind the scenes, Xbox began to enjoy serious investment for the first time in years.
Xbox reboots itself
With Spencer, and thus, gaming itself elevated to a senior leadership position answering directly to CEO Satya Nadella, the true potential of Xbox is finally being realized.
No longer forced to use UWP or the Microsoft Store to stock its games, Xbox has begun supporting Win32 games on a separate store of its own, complete with an incredibly high-value Netflix-style subscription service called Xbox Game Pass. For a modest monthly payment, you get access to hundreds of games on both Xbox consoles and PC to download and play at your leisure, and the response has been rather huge. Xbox is also now supporting Steam for PC itself, with Halo: Reach topping charts for sales and engagement.
Spencer's Xbox has also been pioneering in promoting cross-play systems. Minecraft enjoys unprecedented cross-play access across Nintendo Switch, VR, mobile devices, Xbox, PC, and even PlayStation 4 recently, bringing millions of players across all platforms into a single cloud-based platform. As Microsoft's business increasingly shifts to the cloud, it is these sorts of gaming opportunities that really speak to CEO Satya Nadella, who was instrumental in building Microsoft's industry-leading Azure cloud business. Spencer's Microsoft has also been a force for accessibility and inclusion, with tech like the Xbox Adaptive Controller improving access to games for those with disabilities.
Microsoft has found immense success in subscription services. Office 365 being chief among those, but also historically Xbox Live Gold, which remains core to the Xbox experience. With Xbox Game Pass, Spencer's Xbox has built an opportunity that works not only for Microsoft, but also for consumers through its undeniable value, and developers, with instant cash injections and instant virality through promotion on the platform. Xbox Game Pass can be platform agnostic too, spreading across PC, and soon, virtually any device, through Project XCloud game streaming, which is by far the most promising cloud gaming offering on the horizon.
Xbox Game Pass, as a Netflix-like subscription service model, requires content. The knock-on effect of trying to bring scale to Xbox Game Pass is the largest investment in content Microsoft has ever seen. Xbox Game Studios, formerly Microsoft Studios, has exploded to 14 individual game studios, with dozens of titles in development. The need to cast a wide net across all sorts of genres and all sorts of demographics looks like it's leading to an explosion in diversity too, a far cry from the shooter-oriented Microsoft of the Xbox 360 era.
All this comes to ahead with Microsoft's improved hardware offering, buoyed by Surface, and other additional investments in industrial engineering. The Xbox One S and X two-pronged console offering looks set to continue with the next-generation Xbox Series X and expected Xbox Series "S" to address consumers at both ends of the market, while Microsoft continues to invest in PC gamers with Xbox Game Pass, and mobile-oriented devices with Project XCloud.
This is all driven by a renewed focus in content that already looks as though it's bearing fruit with games like Wasteland 3, Gears Tactics, and the incredible-looking Hellblade II on the horizon.
Looking ahead to 2020 and beyond
The past decade has been a relatively tough one for Xbox. The complacency Microsoft built up from its pole position with the Xbox 360 derailed this entire generation, which, as we shift increasingly digital, was the worst generation to have lost. It's only through the team's more recent efforts that Microsoft has been able to cling on, with Spencer's leadership proving pivotal to getting Xbox the freedom and backing to realize its full potential.
The next decade will remain tough for Xbox, with increased competition from other big tech companies who have sat up and noticed that core gaming can be big business. Microsoft, on the other hand, has to wrestle with the reality that it has no mobile platform of its own, and building up a viable business on Android and iOS through Project XCloud could prove to be a challenging climb.
Other companies, too, are looking to capitalize on the ubiquitous nature of mobile, with Google recently launching Stadia, and China's Tencent getting involved with NVIDIA for similar attempts. Xbox has one gargantuan advantage, though, in the form of content. Every Xbox game available today, which number in the thousands, are ready to be deployed to any device, anywhere, owing to the global reach of Microsoft's Azure cloud platform.
Thanks to Spencer's intervention, Xbox has been saved from the complacency of the past and the restrictions of the Windows business. Xbox has finally been unleashed for a new decade, and the future is bright.
Main
Here's more on how Microsoft, Apple, and Google dominated the 2010s.
Get the Windows Central Newsletter
All the latest news, reviews, and guides for Windows and Xbox diehards.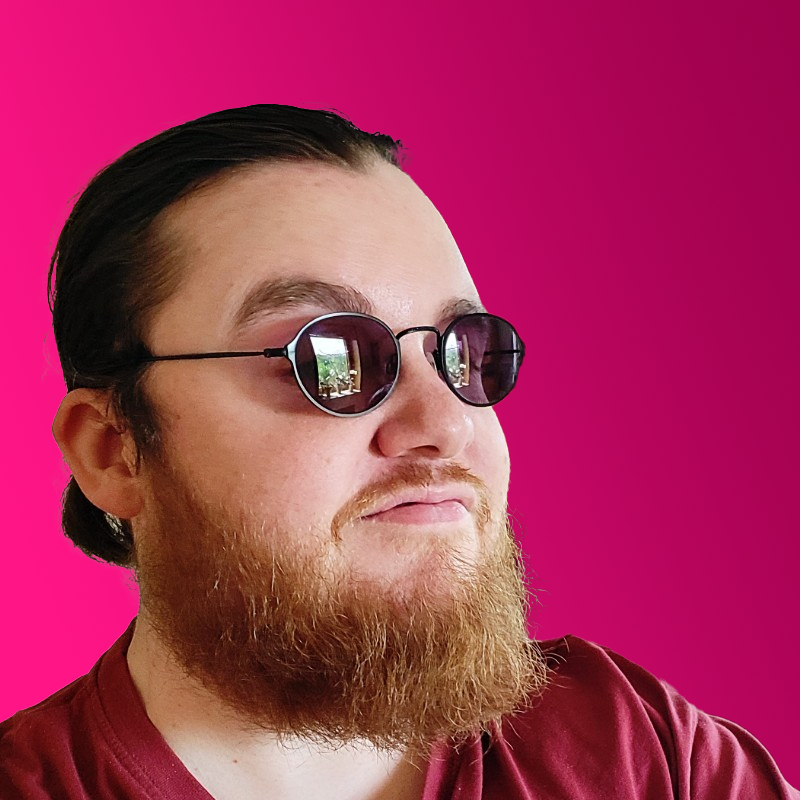 Jez Corden a Managing Editor at Windows Central, focusing primarily on all things Xbox and gaming. Jez is known for breaking exclusive news and analysis as relates to the Microsoft ecosystem while being powered by caffeine. Follow on Twitter @JezCorden and listen to his Xbox Two podcast, all about, you guessed it, Xbox!