Decade in review: 12 stories that changed Microsoft, Windows and Xbox forever in the 2010s
Microsoft saw many momentous developments during the past decade. These are the events, changes and announcements that were most impactful for the company, Windows, and Xbox in the 2010s.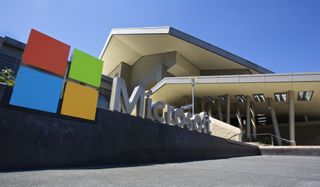 (Image credit: Stephen Brashear/Getty Images for Microsoft)
Ten years is a long time. But it's even longer when you're talking technology, where platforms can rise to ubiquity and fall to anonymity quicker than in any other industry and there's no such thing as "business as usual."
The 2010s were mostly good to Microsoft, and the company embarks on a new decade with a strong brand and healthy bottom line. As we welcome the 2020s, we looked back on the previous decade's highs and lows for Microsoft, its products and platforms, the company's leadership and its millions of users.
These are the 12 most momentous Microsoft stories of the 2010s.
October 2011: Microsoft closes Skype deal
It's kind of difficult to imagine a time when Microsoft and Skype weren't old pals. However, before the 2011 transaction, Skype had changed hands a couple of times, from eBay to a Silver Lake investment group. The Microsoft acquisition story broke mid-October of that year, about a half-year after it was announced that Skype would be coming to Windows Phone 7. Microsoft shelled out a cool $8.5 billion to acquire the internet communications pioneer, and while the purchase was announced earlier in the year, the deal was finalized October 13, 2011.
Then Skype CEO Tony Bates became President of Skype Division at Microsoft, reporting directly to then Microsoft CEO Steve Ballmer. At the time the story went live, we were curious to see how the implementation of Skype would happen with Windows 8 and Windows Phone. We all know how that ended up. Windows Phone is effectively dead, and Skype comes baked into every Windows 10 PC.
Here's more on how Microsoft, Apple, and Google dominated the 2010s.
Get the Windows Central Newsletter
All the latest news, reviews, and guides for Windows and Xbox diehards.