Decade in review: No single service affected me more in the 2010s than OneDrive
This past decade saw a tremendous amount of tech innovation, but a cloud storage app crept its way to the top of my list of impactful technology.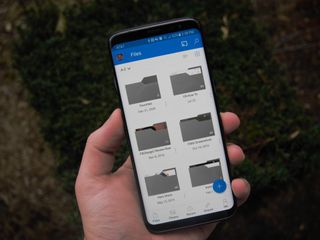 (Image credit: Windows Central)
This past decade saw the boom of smartphone ubiquity, the rise of virtual reality, and the revolution of computer design, but the single most impactful piece of technology for me in the past decade is a simple service, OneDrive. OneDrive doesn't have the flash or sexiness of some technology, but it fulfills Microsoft's vision of modern computing that users can access from anywhere.
What is OneDrive
OneDrive is Microsoft's first-party cloud storage solution. It allows people to store documents, files, images, and videos on the cloud, which can be accessed from just about any device connected to the web. It has apps on Windows 10, iOS, and Android, and works with Windows 10's file system and macOS. OneDrive is also available on the web, allowing people to access files from any computer.
OneDrive works for personal storage of files as well as sharing files with others. OneDrive files and folders can be shared with individuals, groups, or set to public so anyone can access them.
OneDrive is a core service of Microsoft, allowing services like Office Online to work smoothly as people can edit files and see those changes in real-time.
History of OneDrive
Like many technologies, OneDrive began under a different name and evolved over time. OneDrive's original technological ancestor was Windows Live Folders, which launched to beta testers in August 2007. To gain more insight into OneDrive's origins, we need to take a look back through the WayBackMachine to see an article from Paul Thurrot's SuperSite for Windows from 2007. At the time, Microsoft was consolidating web services and products under the Windows brand. One of the newly announced services back then was Windows Live Folders, which was split into Personal Folders, Shared Folders, and Public Folders. These core concepts live on in OneDrive, which allows you to have folders viewable only by you, folders shared with specific people, and folders that can be accessed by anyone with a link. Thurrott summed up the vision of Windows Live from 2007, "Looking ahead, Microsoft is working on the next-generation version of Windows Live, which it sees delivering as a set of software and services suites, one each for the browser, Windows PCs, and Windows Mobile-based devices."
Early on in the service's infancy, Windows Live Folders, which was codenamed SkyDrive from the start, became Windows Live SkyDrive. Windows Live Photos was integrated with the service, which paved the way for OneDrive's photo-based features available today.
A major update to SkyDrive in 2010 brought support for Office Web Apps, which are now known as Office Online. This was a major step towards Office's cloud-heavy future and the ability to use Office apps on any device.
2011 saw the release of SkyDrive apps on Windows Phone and iOS, and Windows an macOS apps followed in 2012. With a SkyDrive app on almost major platforms and integrations with photo services and an online version of Office in place, SkyDrive greatly resembled the core of what OneDrive is today.
OneDrive officially came to be in 2013 when a lawsuit by British Sky Broadcasting (BSkyB), now known as Sky UK, forced Microsoft to change the name of SkyDrive. A High Court Ruling in the UK stated that the use of the word "sky" confused customers as BSkyB had several services that included the name "sky," such as Sky Go streaming. After a transition period, SkyDrive became OneDrive.
OneDrive continued to see general updates and improvements following the branding shift and gained an Android app as well. Between the rebranding in 2013 and the end of 2019, OneDrive became a viable cloud storage option for documents, images, and videos. At that time, it also gained deep integration with several Microsoft's services.
Why OneDrive is my most important tech of the decade
In the last decade, I've had or worked regularly on an iPhone, two Surface devices, three Lumia devices, an Android phone, an iPad, a MacBook Pro, multiple Windows laptops, and a Windows desktop. At the same time, I've lived or spent significant time in Idaho, Maryland, England, and Wisconsin. I've had three different full-time jobs, attended three colleges or universities, and worked several freelance jobs along the way. I've also played for or coached four American football teams. Throughout most of this, I've had a OneDrive (or SkyDrive) account and used it in almost every facet of my life.
I have files, photos, videos, playbooks, and just about every type of file you can think of in my OneDrive account. I keep a showreel and video CV on my account. The playbook and film for my team, the Nottingham Caesars Juniors, is on OneDrive. My workout plan at the gym is on OneDrive, so I can view it on my phone and edit it at home. I use it for work, play, and hobbies.
In addition to storing files, OneDrive allowed me to work from almost anywhere. When I was at university, I could log on to my work or personal account at the library or from home. When I upload photos for work, I can access them on any of my house's devices. I also use Office Online frequently to track player attendance, update plays on different devices, and share insights through OneNote.
I recognize that OneDrive isn't the only cloud storage solution in town. I've used Dropbox and iCloud, and they have some excellent features, but my personal workflow has always gravitated towards OneDrive. I got OneDrive or SkyDrive through my universities without any additional cost. I also have a ton of OneDrive storage now because my family has Office 365.
So far, these have been very personal examples, but they exemplify Microsoft's vision for modern computing. Microsoft CEO, Satya Nadella, often states that the future of computing isn't about devices, it's about people. People work across devices, locations, and operating systems, and having a service that does the same is vital for modern productivity.
I echo back to Thurrott's summary of the vision of the ancestor of OneDrive, "Looking ahead, Microsoft is working on the next-generation version of Windows Live, which it sees delivering as a set of software and services suites, one each for the browser, Windows PCs, and Windows Mobile-based devices." Over the last ten years, Microsoft delivered that vision.
Here's more on how Microsoft, Apple, and Google dominated the 2010s.
Get the Windows Central Newsletter
All the latest news, reviews, and guides for Windows and Xbox diehards.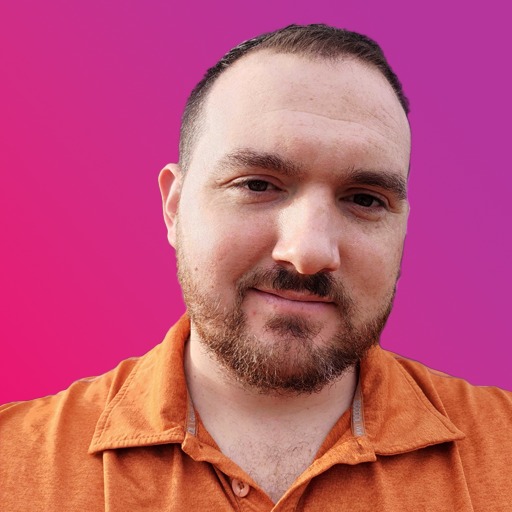 News Writer and apps editor
Sean Endicott brings nearly a decade of experience covering Microsoft and Windows news to Windows Central. He joined our team in 2017 as an app reviewer and now heads up our day-to-day news coverage. If you have a news tip or an app to review, hit him up at sean.endicott@futurenet.com.