Dell Latitude 5480 review: A beastly business laptop that's built to last
The Dell Latitude 5480 we reviewed packs a quad-core processor and discrete GPU, making it a unique and powerful 14-inch laptop for business.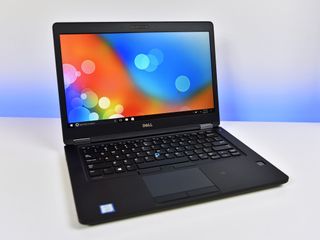 Business laptops tend to eschew the fancy, delicate builds of their more premium brethren. The new Dell Latitude 5480 fits that mold because it's rough and tough, but it's also a completely capable and secure modern 14-inch laptop.
I spent a few weeks with the Latitude 5480, and the specifications and features of it make a sound computing machine for 2017. While it's not particularly beautiful, and the trackpad leaves room for improvement, the Latitude 5480 is all about serious attitude.
About this review
Dell supplied a loaner Latitude 5480 for review purposes. The unit tested features a Core i7-7820HQ processor, Full HD matte display, 16GB of DDR4 RAM, and a 512GB M.2 SATA solid state drive (SSD). It costs $1,946.50. (The starting price for the Latitude 5480 is just $769.)
Dell Latitude 5480 technical specifications
Like many business laptops, the 14-inch Latitude 5480's pricing starts off affordably ($769) with very basic and low-end specifications, including a Core i3-7100U dual-core CPU, 4GB of RAM and a 500GB spinning hard disk drive (HDD).
Swipe to scroll horizontally
Category
Latitude 5480
Processor
7th Gen (Kaby Lake)
Intel Core i3-7100U
Intel Core i5-7200U
Intel Core i7-7600U
Intel Core i7-7820HQ
Internal storage
M.2 form factor
Up to 512GB SATA SSD
Up to 512GB PCIe NVMe SSD
Up to 512GB NVMe SED SSD
1TB 5400RPM HDD
RAM
4GB, 8GB or 16GB
DDR4 2400 MHz
Dual Dimm slot
Display
14-inch HD (1366 x 768) anti-glare (16:9) WLED, 200 nits, magnesium alloy LCD back
14-inch FHD (1920 x 1080) anti-glare (16:9) WLED, 300 nits, magnesium alloy LCD back
14-inch FHD Touch (1920 x 1080) anti-fingerprint (16:9), WLED, 300 nits, magnesium alloy LCD back
Graphics
Intel HD 630
Discrete graphics
NVIDIA GeForce 930MX (optional)
Windows Hello
Fingerprint reader and optional IR camera
Ports
SD 4.0 memory card reader
DC-in 7.4 mm barrel
DisplayPort over USB Type C with optional Thunderbolt 3
three USB 3.0 (one with PowerShare)
HDMI
VGA
RJ-45
Optional SIM card slot
Optional smart card reader and optional fingerprint reader
Noble Wedge Lock slot
Wireless
10/100/1000 Gigabit Ethernet
Intel dual-band wireless-AC 8265 Wi-Fi + BT 4.2 wireless card (2x2)
Other options
Snapdragon X7 LTE-A for AT&T, Verizon or Sprint
Battery
42 WHr, 51 WHr, or 68 WHr
Long life cycle polymer (Summer 2017)
Weight
Starting at 1.60 kg (3.52 lbs)
Color
Black
Configurations can go up to a beefy quad-core Core i7-7820HQ CPU, 16GB of DDR4 2400 RAM, NVIDIA GeForce 930MX, PCIe NVMe SSD, Full HD touch display, and an LTE modem, topping out at more than $2,200.
While a lot of variabilities exist for features, the choices are meant to fit the needs and budgets of large IT departments who would buy the Latitude 5480 in bulk.
Dell Latitude 5480 design
The Latitude 5480 is a throwback to a time when laptops were thicker and more rugged. Built from tough polymer plastics with all an all-matte black finish and plenty of ports, the Latitude 5480 is meant to be deployed in the field and last for years.
Starting at just 3.5 lbs (1.60 kg) you cannot call this 14-inch workhorse heavy, but it can creep up as you build out the system. This review unit, for instance, weighs 3.93 lbs (1.78 kg) making it a little hefty. Likewise, at 0.9 inches (22.45 mm) thick the Latitude 5480 is by no means Ultrabook-thin either. That's OK, though, because the full RJ45 Ethernet port in the back is something only possible on thicker laptops that eschew the dongle solution.
Image 1 of 2
Opening the display requires two hands, and the dual metal hinge, which lets the display lay at 180 degrees, is meant to last a very long time. The hinge is rather stiff but that's expected for a rugged laptop.
While I wouldn't describe the Latitude 5480 as particularly great to look at, it trades that in for extreme pragmatism. It's a laptop built for practical usage and longevity, and it succeeds in that regard.
Decent anti-glare display
The 14-inch FHD (1920 x 1080) matte in-plane switching (IPS) display is quite good. The text is sharp, and with the anti-glare design it's easy to read, especially at this screen size.
Color accuracy, as expected, is not nearly as precise as high-end laptops, but it's not terrible either. In using a colorimeter, the Full HD screen gets 69 percent sRGB and just 57 percent Adobe RGB. Both scores are significantly lower than the HP EliteBook x360 or Lenovo ThinkPad X1 Carbon, but those two laptops come in at much higher price points and are not on the same class.
Brightness is about 300 nits, which is more than fine for indoor use. But it will struggle outdoors. The matte display helps a bit here, however, compared to glossy screens. Brightness and color are also very even on this display with no hotspots or the light bleed that you find in lower cost screens.
Display bezels are beefy on the top allowing room for the camera and infrared (IR) lens and at the bottom to keep the screen off the deck (less looking down), but they are relatively thin on the sides giving an overall slim profile to the Latitude 5480.
Approaching the Latitude 5480 as someone who uses it for writing, handling Microsoft Office, and browsing the web, I enjoyed the display. The temperature was a bit on the cool side, but otherwise, I think this is the appropriate screen for this laptop.
A keyboard worth typing on
The Latitude 5480 has a full-sized, chicklet style keyboard where the black keys are slightly dipped in the center. Secondary functions are labeled in blue, and the two-stage backlighting does an excellent job in low light.
Image 1 of 2
In testing many keyboards, including Dell's, I've concluded that I prefer its business versions better than its prosumer XPS ones. The keys on this and other Latitudes seem to have slightly more travel and bounce compared to the consumer line. The slightly curved keys just feel better for typing, as does the larger deck that your palms can rest on. It's also spacious and just fun to use for writing.
The keyboard is quiet so it doesn't attract attention if you're busy banging away on the latest project proposal.
Overall, the Latitude continues the fine line of Dell keyboards for laptops. I wish some of these optimizations would jump over to the consumer line.
Trackpad is weak but pointing stick helps
If there is a weak spot with the Latitude 5480, and it's the trackpad. Not only is it not Precision, but it's also not even Synaptics or Elan. This hardware uses some old school generic "Dell Trackpad" mojo, including its software for tweaking.
The trackpad itself is made from hard-but-smooth plastic, and it does not click, so it requires taps to engage. It feels decent for not being glass, and I could live with tapping. There are also two physical buttons for right and left clicks – also plastic – that flank the bottom. Assuming you're content with hardware buttons, they're OK.
Things begin to break down with the Dell software. I can't find a happy medium for pointer speed, which seems slow. The same goes for acceleration. The Latitude 5480's trackpad is much better than those on other low-cost PCs. I just know Dell can make some great trackpads when it wants to, and it could have done better here.
Image 1 of 2
Despite the above, the two-finger scrolling and gestures in Windows 10 were quite good especially for three-finger swipe up (task view) and down (minimize all windows), which worked flawlessly.
The pointing stick, a.k.a. "blue nipple," that sits between the G, B and H keys seems satisfactory. I'm not a nav stick user, but the movement was smooth, consistent and I like the feel of it. Three physical buttons sit above the trackpad to act as the right, middle and left clicks for the stick.
All ports and no dongles
For input and output (I/O), the Latitude 5480 should be more than fine for most modern business uses.
For video out, there are HDMI, VGA, and even USB Type-C ports with optional Thunderbolt 3 support.
Image 1 of 2
The three USB Type-A ports, with one on the left, right, and in the rear, are ideally positioned for external mice, hubs, or hard drives. The built-in full RJ45 Ethernet port in the back is extremely useful for networking situations. There's even a full SD card reader, complete with a filler card to protect it when not in use. It's rare to find a full SD reader on anything less than 15-inch laptops these days, and it's a nice nod to have it here. And an optional Smartcard reader sits on the left-bottom side for those who require it for security reasons.
Image 1 of 2
Overall, there is nothing sexy about the ports on the Latitude 5480, but it is a dongle-less system requiring no external hardware for the full office experience. All those ports result in a thicker laptop for 2017, but the convenience is worth the tradeoff.
Camera and Windows Hello
Image 1 of 2
Featuring a 720p front-facing the camera with a single IR lens for Windows Hello facial recognition, the Latitude 5480 is on par with most laptops in this class. Camera performance is quite good, with pleasing images and video, though it can be slightly grainy.
Windows Hello's bioauthentication works well with the facial recognition, but for some reason the fingerprint reader does not appear to be Windows Hello compatible. Instead, it works with Dell's built-in security software.
Audio is better than expected
There are two speakers located near the front bottom deck. This placement is similar to what Dell has been using in the XPS and other Latitude series. While it's not as nice as some top firing speakers on the deck, or front-firing like in some gaming laptops, it's better than placement towards the bottom-back like many other designs.
The speakers get louder than the XPS series, with solid audio fidelity and even a bit of resonance within the laptop's body. I attribute that to simply having more space in the 0.9-inch main deck, which gives the sound something to bounce off. When placed on a solid surface sound seems to emanate from the keyboard deck itself, which is a neat trick.
The quality of the speakers and audio is surprising. It's loud, crisp and better than expected. Audiophiles will cringe, but for those who need to play back videos with clear audio and excellent mid-range, the Latitude 5480 is better than most laptops, even some consumer ones.
Battery and performance
The Latitude 5480 can ship with multiple battery types (all non-removable) and sizes, including 42 WHr, 51 WHr, and 68 WHr. The unit tested here is the high-end 68Whr, and combined with Energy Star optimizations, the Latitude 5480 – even with a quad-core Core i7 processor – can get seven to eight hours or more on a single charge. And that number can only go on dual-core processor configurations.
The same is true for standby, which is exceptional. During some downtime, I left the Latitude unattended for a week, and there was almost zero battery drainage when left on standby. Having long battery life and great standby is critical for such a device, and Dell has done a fantastic job.
Regarding performance, the 7th-Generation quad-core Intel "Kaby Lake" i7-7820HQ is a beastly processor. With a baseline of 2.9GHz and turbo to 3.9GHz, the 7820HQ is one of the fastest and most robust mobile processors on the market. Because of that, it should not be surprising to see it top our benchmarks.
Geekbench 4.0 benchmarks (higher is better)
Swipe to scroll horizontally
| Device | Single Core | Multi Core |
| --- | --- | --- |
| Dell Latitude 5480 | 4,625 | 15,401 |
| Dell Precision 5520 (Xeon E3) | 4,799 | 15,055 |
| Dell XPS 15 (9560) Core i7 | 4,503 | 13,587 |
| Dell Latitude 7280 | 4,381 | 7,935 |
| Dell XPS 13 (9360) Core i7 | 4,120 | 7,829 |
| HP Spectre 13 Core i7 | 4,100 | 7,469 |
| Surface Book 965M | 3,977 | 7,486 |
Geekbench 4.0 OpenCL (higher is better)
Swipe to scroll horizontally
| Device | Compute Sore |
| --- | --- |
| Dell Latitude 5480 | 21,616 |
| Dell Precision 5520 | 48,724 |
| Dell XPS 13 (9360) | 19,410 |
| Surface Book HD520 | 18,197 |
| Dell Latitude 7280 | 17,827 |
For the above OpenCL test, you can see where the Precision 5520's Quadro M1200 card comes into play, dramatically affecting the Geekbench score. Nonetheless, the Intel HD 630 graphics do a decent enough job for a modern workhorse laptop in 2017.
The Core i7-7820HQ is so powerful iit can beat out a new Intel Xeon E3-1505M in multi-core and rival it in single-core tests. However, not all Latitude 5480s will score as highly due to the available dual-core configuration options.
PCMark - Home Conventional 3.0
Swipe to scroll horizontally
| Device | Score | Comparison |
| --- | --- | --- |
| Dell Latitude 5480 | 3,397 | Better than 67 percent of all results |
| Dell XPS 15 (9560) | 3,534 | Better than 71 percent of all results |
| Dell Precision 5520 (Xeon) | 2,994 | Better than 57 percent of all results |
| Dell Latitude 7280 | 2,829 | Better than 52 percent of all results |
| HP Spectre x360 15 | 2,472 | Better than 41 percent of all results |
Turn to PCMark, and again that quad-core processor pushes the Latitude 5480 to the top of the list with only the powerful XPS 15 (9560) and its NVIDIA GTX 1050 GPU edging it out.
For storage, the Latitude 5480 can get a very fast PCIe NVMe-type SSD, which is sure to deliver blazing results. The review unit here only uses an M.2 SATA drive, which is more affordable but results in slower speeds.
CrystalDiskMark (higher is better)
Swipe to scroll horizontally
| Device | Read | Write |
| --- | --- | --- |
| Dell Latitude 5480 SATA | 443 MB/s | 469 MB/s |
| Razer Blade Pro | 2,571 MB/s | 2,467 MB/s |
| Dell XPS 15 (9560) | 2,207 MB/s | 1,628 MB/s |
| Dell XPS 13 (9360) | 1,287 MB/s | 794 MB/s |
| HP Spectre x360 15 | 1,128 MB/s | 862 MB/s |
| Surface Book | 1,018 MB/s | 967 MB/s |
| Dell Latitude 7280 SATA | 428 MB/s | 412 MB/s |
| Dell XPS Tower SE (HDD) | 133 MB/s | 150 MB/s |
Comparatively speaking, a SATA drive is significantly faster than a spinning one, and regular users probably won't notice a difference. It also performs similarly to the Latitude 7280, with a comparable storage setup. The Razer Blade Pro is included only to demonstrate the power of an extreme RAID 0 configuration with two of the fastest SSDs on the market today.
Overall, the Latitude 5480, when configured with a quad-core processor, is more about CPU cycles and less about graphics and storage performance. Considering this PC is meant for productivity, as opposed to gaming or video production, it puts emphasis on the right parts of the hardware.
Finally, for heat and noise, the Latitude 5480 does quite well even with that processor on board. Rarely did the fans kick in when doing regular productivity work, and heat was kept to the lower back area and never became uncomfortable. Under heavy GPU stress for an extended duration the top deck never went above 102 degrees F (39 degrees C) while the bottom vent where the CPU sits maxed at 142 degrees F (61 degrees C), which is on par for a quad-core i7 processor.
Conclusion: Dell Latitude 5480 is a budget beast for business
The Dell Latitude 5480 is far from an exciting device, but that is not what makes a good business laptop. Depending on how you configure the Latitude 5480, it can either be a ho-hum but robust 14-inch laptop or something that packs a powerful quad-core i7.
Built like a "classic" mass deployed device, the Latitude 5480 feels like it can take a beating, which is necessary for its job description, but at just under four pounds, it's not super bulky either.
Putting aside aesthetics, the Latitude 5480 excels where it matters: performance. It has a decent display, excellent keyboard, great battery life, and a hearty selection of I/O ports without the need for dongles.
Image 1 of 2
The one weakness is the trackpad, which is decent but clearly a step down from what Dell is capable of accomplishing. I wouldn't call the trackpad a deal breaker, but it'd be the first thing I ask for when it comes to future improvements.
For those looking to step it up in the 14-inch range with a sleeker more Ultrabook design, Dell has the new Latitude 7480 starting at $1,029. There is also a 12-inch version, which we recently reviewed called the Latitude 7280. For those who want a real high-end graphics-intensive laptop, Dell recently updated the Precision 5520 with newer hardware.
Pros:
Great port selection and no need for dongles.
Nice looking anti-glare display.
Quad-core and discrete graphics options.
Plenty of configuration options for IT departments.
Feels durable with great battery life.
Good keyboard.
Cons:
Can get expensive on high-end configurations.
Trackpad is below average for speed.
Fingerprint reader is hit or miss.
Wallpaper images utilized in this review are under license from Shutterstock and agsandrew. You can purchases images from that collection here.
Get the Windows Central Newsletter
All the latest news, reviews, and guides for Windows and Xbox diehards.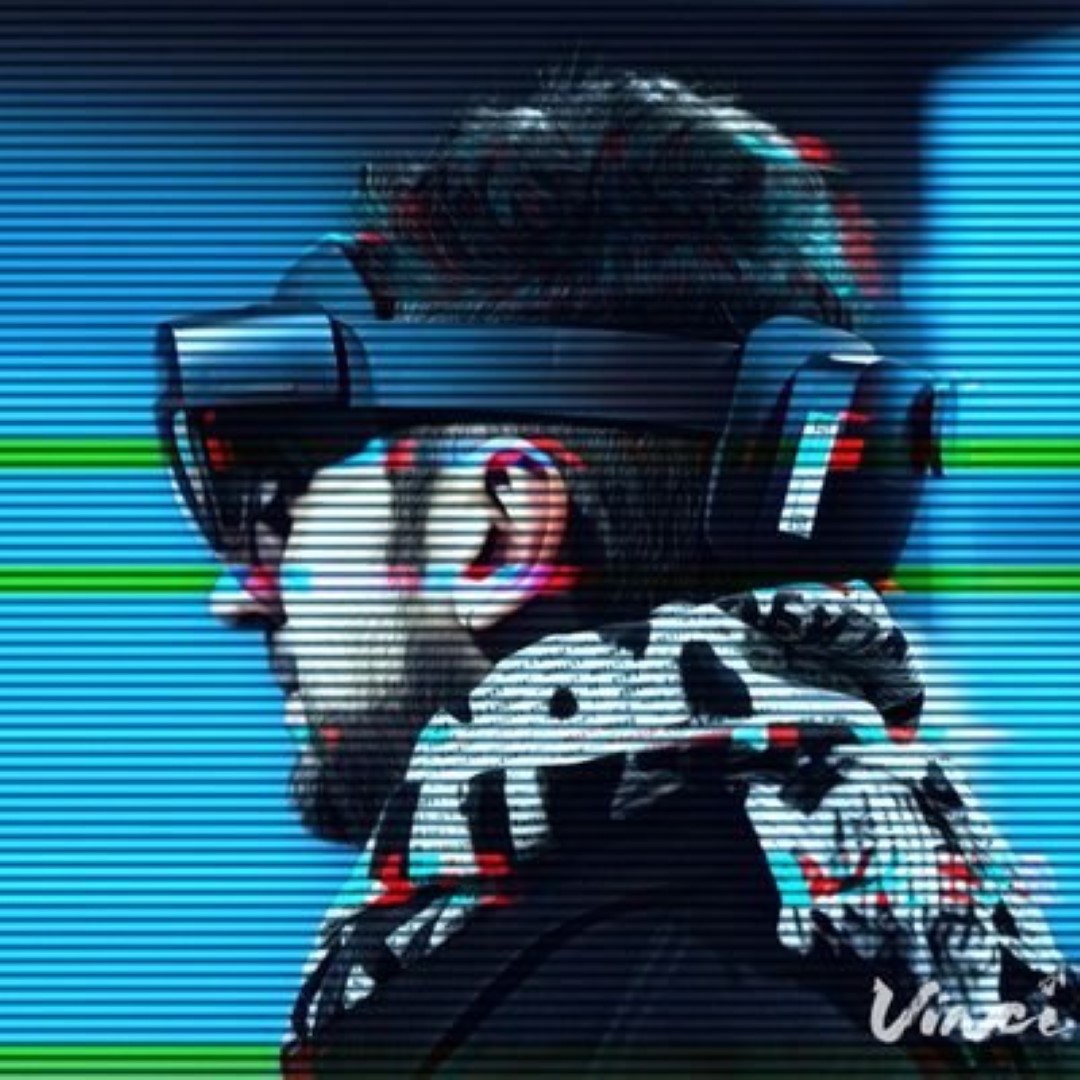 Daniel Rubino is the Editor-in-chief of Windows Central, head reviewer, podcast co-host, and analyst. He has been covering Microsoft since 2007 when this site was called WMExperts (and later Windows Phone Central). His interests include Windows, laptops, next-gen computing, and for some reason, watches. Before all this tech stuff, he worked on a Ph.D. in linguistics, watched people sleep (for medical purposes!), and ran the projectors at movie theaters because it was fun.