Lenovo's ThinkPad X1 Carbon — now in its fifth iteration — is back. When it comes to business laptops, there is none more iconic than the ThinkPad series. Matte black, unassuming design, coveted keyboard and that red TrackPoint nub. ThinkPads are a legacy in the industry.
Is Lenovo finished messing with its classic formula, or is the company refining it? I spent the last few weeks with ThinkPad X1 Carbon for 2017. Here is what I think of it, and whether it's worth your money.
About this review
Lenovo loaned us a ThinkPad X1 Carbon Ultrabook for this review. It features Windows 10 Pro, a Core i5-7300U processor, 8GB of RAM and 256GB of PCIe-NVMe storage. The retail price for this configuration is $1,799.
Lenovo ThinkPad X1 Carbon hardware
Like many of Lenovo's ThinkPads, there are prebuilt and customizable configurations for the all new X1 Carbon. Some of those options are available today, while others will come online in the next few months, with a new color scheme and a WQHD (2560 x 1440) display, for example.
Lenovo ThinkPad X1 Carbon technical specifications
Swipe to scroll horizontally
Category
Specs
OS
Windows 10 Pro or Home
Processor
Intel Core i5-7200U (2.5 GHz, 3 MB cache, two cores)
Intel Core i5-7300U (2.6 GHz, 3 MB cache, two cores)
Intel Core i7-7600U (2.8 GHz, 4 MB cache, two cores)
Display
14.0" FHD (1920 x 1080)
14.0" WQHD IPS (2560 x 1440)
Active pen
No
Memory
8GB or 16GB LPDDR3 1866
Not customer accessible
Solid-state drive
128GB SATA3
256GB, 512GB, 1TB OPAL 2.0 PCIe-NVMe
Graphics
Intel HD Graphics 620
Out-of-band management
Intel vPro
Audio
Dual speakers
Webcam
720p HD webcam
Sensors
Touch fingerprint sensor for fingerprint authentication with Windows Hello
Wireless
Intel dual-band wireless AC 8265 802.11 a/b/g/n/ac (2x2) Wi-Fi and Bluetooth 4.2
WWAN
Qualcomm Snapdragon X7 LTE (optional)
Ports
Two USB 3.1 Type-C Thunderbolt
Two USB 3.0 Type-A
One HDMI
micro SD
micro SIM (optional)
One Headphone and microphone combo
Native RJ45 (adapter)
Battery
57WHr
Power
Type-C with Fast Charge
Weight
Starting at 2.51 lbs (1.14 kg)
Dimensions
(W x D x H) 12.7 in x 8.5 in x 0.6 in (323.5 mm x 217.1 mm x 15.95 mm)
Color
Black
Silver (coming soon)
Lenovo is using the current 7th Generation "Kaby Lake" processors in all of its configurations. Customers can optionally add a Sierra Wireless EM7455 modem for LTE connectivity for a hefty $220.
In many ways, the specifications overlap with the new HP EliteBook x360 G2, and most are expected with modern enterprise laptops at the premium level. The one difference is that HP used slightly faster RAM, with DDR4 at 2,133 MHz.
It is worth noting that the Thunderbolt 3 USB Type-C ports support 40Gb/s throughput. That means that it should work with external GPU (eGPU) units, and in my experience it does.
What's new for 2017
The good news here is that Lenovo only improved things over last year's model. Here is what is new and different with the fifth generation:
Smaller display bezels.
Precision touchpad.
Two USB Type-C Thunderbolt 3 ports.
Lighter and smaller design.
New touch fingerprint scanner (not swipe).
Windows 10 Pro Signature Edition (no bloatware).
The biggest shift is with overall design and ports. Due to the significantly smaller display bezels and reduction in the internals, the new X1 Carbon is essentially a 14-inch laptop in a 13-inch body. You feel it, too, as that eight percent size reduction makes the X1 Carbon tiny.
For ports, Lenovo is thankfully embracing not only USB Type C but full Thunderbolt 3 with no strings attached.
There are some smaller design changes as well such as the power button, which sits on the top right of the deck, going from an oval shape to a slightly larger and more ergonomic circle.
ThinkPad X1 Carbon design
The overall look and feel of this year's X1 Carbon are of the previous generation. A mix of carbon fiber materials with matte black, soft touch paint covers the entire device. Because of that coating, it will pick up some hand grease over time requiring an occasional wipe down to keep it spotless.
Put it against silver metal (no smudge) and the Dell XPS 13 (lots of smudges), and the X1 lands somewhere in between.
The coating is also slightly less sparkly than last year's model, resulting in a more matte black appearance. In fact, compared to last year's model the fifth-gen ThinkPad X1 Carbon is the deepest black yet.
At just 2.51 lbs (1.14 kg), the X1 Carbon is exceptionally light for this class of laptop. Like Samsung's Notebook 9 15, laptops are now at the point of near absurdity in how light they are compared to just two years ago.
Lenovo keeps the tapered front end on the X1 Carbon, and like the previous version, the display can open to 180 degrees to lay flat for conference mode. For those who want a full 360-degree experience with an active pen, Lenovo split that feature set into the ThinkPad X1 Yoga.
There is no creaking with the X1 Carbon. While it feels soft, that experience betrays the triple-layered carbon fiber chassis and magnesium alloy roll-cage that ensures extended durability. In fact, the X1 Carbon is still built to pass twelve MIL-SPEC 1080G tests, which means it's tough.
Lenovo keeps the beloved red LED-dotted "i" on the ThinkPad logo on the back of the display. Everything that is iconic about the ThinkPad remains the same.
Finally, for the first time, you will be able to get the X1 Carbon in silver. (Sacrilege!). That color is not available yet, but those looking for what Lenovo calls a "modern" look should be able to grab that version in May.
A silver ThinkPad X1 Carbon may give some diehards a minor heart attack, but I think it looks exciting.
A display worth writing about
The displays on the X1 Carbon have never been stunning. Lenovo seemed to prioritize battery life and performance over visual acuity, resulting in some underwhelming and particularly dim displays in the past. In fact, it was shocking how bad X1 Carbon screens were just a few years ago.
That's now changing. For 2017, Lenovo is offering two types of displays, at Full HD (1920 x 1080) and WQHD (2560 x 1440) with In-Plane Switching (IPS). The displays are non-touch and at least for the Full HD version, anti-glare, or matte. Unfortunately, the WQHD IPS (2560 x 1440) screen won't be ready until June.
Image 1 of 2
Putting all that aside, what you need to know is that the Full HD version is splendid. Lenovo rates it at 300 nits for brightness, which while not exceptional is significantly better than previous years. For indoor use, it will be just great, with average usage at around 70 percent brightness.
The new device has better color accuracy, too. The new X1 Carbon gets a very respectable 93 percent sRGB and 72 percent AdobeRGB in a calibration test.
The display is sharp, and the viewing angles are excellent. Anti-glare does not have to mean poor visual acuity, and Lenovo is finally figuring that out. The matte look works great with no visible light reflecting on the display, making it ideal for helping those who spend hours staring at it to avoid eye fatigue.
I have no complaints about the overall experience with this screen, and that's a first for an X1 Carbon. While the screen could be brighter, Lenovo is making strides in utilizing excellent displays in its premium products.
Image 1 of 2
Finally, those new thinner side bezels make the display stand out from the background. It looks great, and Lenovo keeps just enough room on the top bezel for a decent 720p webcam.
The best keyboard … ever?
Lenovo still arguably makes the best keyboards for laptops, and not much has changed with the new fifth-generation ThinkPad X1 Carbon. Perhaps the real summary here is that Lenovo did not mess with a good thing like it did a few years ago when it made an adaptive keyboard (think Apple Touch Bar). That change for the second-generation X1 Carbon was disastrous, with users revolting (and sales dipping).
Image 1 of 2
Typing is still exceptional with a bit more effort required to push the keys down compared to some competitors. The keyboard is silent, and it is almost soft how the keys land on the deck. The chicklet-style keys still famously have their dipped curves, allowing finger tips to rest comfortably.
Consistency between keys also seems reliable, with no discernible differences between them.
Lenovo still makes use of two-stage backlighting, and you need to use its FN + Spacebar key combo to enable it.
Likewise, Lenovo is sticking to its guns with the reversed placement of the Function and Control keys on the left side. Why the company bucks the industry trend here, I have no idea. You can switch the roles with the included software (more on that below), but that may make the situation worse, as you then must double think your keystrokes.
I am thrilled to see a new feature (at least to me) that lets you hit Function + PrtSc to launch the Windows Snipping Tool quickly. Hurrah! I launch that app numerous times a day, so the quick launch is invaluable to me.
There is also a new user programmable key for F12 that lets you assign it to any app, or even a group of apps, including Windows Store ones.
If you like Lenovo's past keyboards, the X1 Carbon for 2017 delivers on that tradition. For me, the significant difference is how well Lenovo's competition has caught up in making excellent keyboards. So it's hard for me to say that Lenovo still makes the best laptop keyboards these days.
Trackpads and TrackPoints
Lenovo keeps its quirky TrackPoint system with the X1 Carbon. For the uninitiated, TrackPoint is that red nub that sits between the G, H, and B keys. It, along with physical buttons that sit atop the trackpad, give a joystick-like experience to the mouse cursor.
But I don't get TrackPoint. It's just weird, so I turn it off. I am smart enough, however, to not call for its removal, lest the legions of jet-lagged business folk come for me in the night. The only change this year is that the red stripes for the TrackPoint left and right buttons are slightly less bright. (Yes, I notice these things ...)
Image 1 of 2
Ironically, TrackPoint exists because until recently Windows trackpads were awful. That's changed, but a generation of users are now trained on TrackPoint and won't give it up.
For the trackpad, Lenovo is finally embracing Microsoft's Precision drivers. But being Lenovo, it still had to do some mucking around, so it is a mix of Synaptics settings with the native Precision ones. It's almost like Lenovo's trackpad engineers just could not give up tinkering.
Out of the box, the X1 Carbon's Precision touchpad is not my favorite, but it's still very good. I needed to turn down the default sensitivity because I had too many unintended clicks when scrolling in Twitter. Although the problem was (mostly) alleviated by user tuning in my experience, true Precision touchpads rarely require such intervention.
The trackpad hardware is smooth glass and a decent size. It also has a very pleasing and soft click. Lenovo could make the trackpad taller if the company were to ditch TrackPoint, but that is unlikely to happen until Baby Boomers surrender the ghost.
Overall, once you fine tune the trackpad it is up there with the best on the market, but due to some legacy concerns holding it back, it still could be better.
Ports and bringing the Thunder(bolt)
Besides the improved display on the X1 Carbon in 2017, Lenovo is also changing up the ports (again). Luckily, these are all good changes.
On each side of the X1 Carbon is a USB Type A "legacy" port. Lenovo gets that users often put a hub on one side and the mouse on the other, so putting both ports next to each other is a no-no.
Image 1 of 2
Likewise, there are two USB Type-C ports on the left side. USB Type C is likely to be used less often than Type A for this audience, so the closeness is fine. Both are Thunderbolt 3 with full support for charging, transfer, visual and audio.
I successfully connected the X1 Carbon to a Razer Core eGPU with a GTX 1080Ti, which can then power anything you throw at it. Lenovo even ensures "anti-fry" protection, so that you don't have to worry about non-compliant Type-C chargers damaging the X1 Carbon.
For charging, Lenovo wisely ditched its weird proprietary charger and replaced it with USB Type-C and rapid charging. Again, this is the right choice in 2017.
On the box, Lenovo advertises native RJ45 Ethernet support. That's true, but you need to use an included mini-RJ45 conversion dongle to get the full port. Evidently, a native RJ45 works better for company networks where the MAC address should get assigned to the laptop and not the USB dongle.
There is a standard HDMI port for video output, which is useful for older systems that are not ready for USB Type-C.
In the back, through a SIM door, users can add a microSD for expansion and insert the SIM card if purchased with a 4G modem.
Finally, perhaps the one downside for some ThinkPad fans is the deprecation of the Lenovo OneLink+ docking connector. That's fine, however, as Lenovo will take your $280 for its new and more powerful ThinkPad Thunderbolt 3 Dock, which can power three 4K displays, add five USB 3.0 type A ports, and more.
X1 Carbon audio
For 2017, Lenovo moved the two speakers of the X1 Carbon from the bottom sides to the bottom front. Although not a huge shift, it's enough to give a more sound where it is needed.
I found the audio to be among the best of any Ultrabook for 2017. The highs can peak a bit too much, but there are Dolby audio settings via the Lenovo Settings app to help manage sound quality. Leaving it on dynamic lets Dolby shift from music, movie, gaming, and voice based on the currently active application.
Regrettably, there is no equalizer.
You can turn the volume to 100 percent and not hear any speaker anomalies or crackle. While it can get loud, it's clearly never too strong for the hardware or any reasonable person. Conversely, music at 30 percent is likely too quiet for most people.
Fingerprints for Windows Hello
Back before Microsoft's Windows Hello even existed, Lenovo was using fingerprint readers in the ThinkPad line. However, up until this year, the readers were all the old swipe kind, which required you to slide your finger across a slit-like sensor.
This time around, Lenovo is using a Synaptics touch sensor (WBDI) with SGX enabled (another Intel security feature). It's a good sensor that lets you just touch it to unlock the computer. Accuracy is high, and I'm glad to see Lenovo is still using its green LED above the sensor, which helps navigation in the dark.
Software and 'Microsoft Signature Edition'
Lenovo rightly boasts that the 2017 X1 Carbon is a "Microsoft Signature Edition." For the first time, the company is not shipping any trial or bloatware with its flagship Ultrabook. That means no McAfee antivirus.
Additionally, Lenovo only has two of its apps preinstalled, and they're great.
Lenovo Companion is a central repository for your laptop's information including warranty status, tips, drive and firmware updates, system health, and even an optimization tool that cleans up the PC. It's all smart and well laid out.
Image 1 of 2
I'm impressed with the ability to check for new Lenovo drivers and BIOS settings. The app is friendly to use, and the Companion app itself is a modern Windows Store app and not Win32. Lenovo packs a lot of custom keyboard and driver settings so getting them direct instead of via Windows Update is preferable.
Lenovo Settings is a storehouse for all the advanced and custom X1 Carbon settings. It lets you tweak your sound with Dolby Audio, change the keyboard's function key behavior, adjust power, and more.
Image 1 of 2
Tools such as Airplane Power Mode auto detect when you're on an airplane using its AC power to ensure it doesn't trip the outlet's circuit. There is also Intelligent Cooling (which "balances thermal performance to meet your needs") and an EasyResume feature that improves resume time of the laptop if you are frequently opening and closing the lid between meetings.
I must give Lenovo credit, because using the included X1 Carbon tools is great, and you'd be naïve to remove them.
Battery and charging
Lenovo claims more than 15 hours of use on a single charge with the larger 57Whr battery. That, of course, assumes a local video playback loop, making it unlikely for real world usage.
Nonetheless, battery life is exceptional. Under average screen brightness and standard Windows productivity, users should expect at least eight hours on a single charge, but getting more life is certainly possible if you keep the screen brightness lower and use battery saver.
Tossing in the WQHD display or an LTE 4G modem will negatively affect that rating compared to using the device with Full HD and no SIM card. With USB Type-C, rapid charging can get around 80 percent capacity in one hour. Battery performance for the new X1 Carbon now makes it a true all-day machine.
Performance and benchmarks
Our Lenovo ThinkPad X1 Carbon review unit features the faster Intel Core i5-7300U, but it's obviously not as powerful as the more expensive Core i7-7600U that is also an option.
Nonetheless, it is interesting to see how the Intel Core i5-7300U performs. For productivity, the Core i5 is more than enough as the Core i7 typically offers higher turbo speeds, which is not often required for running Office apps or a web browser.
Geekbench 4.0 benchmarks (higher is better)
Swipe to scroll horizontally
| Device | Single core | Multi core |
| --- | --- | --- |
| Lenovo X1 Carbon Core i5 | 4,139 | 8,311 |
| HP EliteBook x360 G2 | 4,496 | 8,435 |
| Samsung Notebook 9 15 Ext | 4,316 | 8,320 |
| Dell Latitude 7280 | 4,381 | 7,935 |
| Dell XPS 13 (9360) Core i7 | 4,120 | 7,829 |
| HP Spectre 13 | 4,100 | 7,469 |
| Surface Book 965M | 3,977 | 7,486 |
While the X1 Carbon fell behind all the rest of our test machines, those laptops were all running a Core i7, so it's not a fair comparison. Having said that, the Core i5 still holds its own compared to those processors.
PCMark (Home Conventional 3.0)
Swipe to scroll horizontally
| Device | Score | Comparison |
| --- | --- | --- |
| Lenovo X1 Carbon Core i5 | 2,965 | Better than 57 percent of all results |
| Samsung Notebook 9 15 Ext | 2,998 | Better than 57 percent of all results |
| HP EliteBook x360 G2 | 2,916 | Better than 52 percent of all results |
| Dell Latitude 7280 | 2,829 | Better than 52 percent of all results |
| HP Spectre x360 15 | 2,472 | Better than 41 percent of all results |
The PCMark Home Conventional score factors in the integrated Intel HD graphics and other system components in addition to raw processor speed. In these tests, the X1 Carbon behaves like any other high-end Ultrabook for 2017, even beating out some others.
Geekbench 4.0 OpenCL (higher is better)
Swipe to scroll horizontally
| Device | Compute score |
| --- | --- |
| Lenovo X1 Carbon | 20,932 |
| HP Spectre x360 15 | 28,868 |
| Samsung Notebook 9 15 Ext | 23,207 |
| HP EliteBook x360 G2 | 21,512 |
| Dell XPS 13 (9360) | 19,410 |
| Surface Book HD520 | 18,197 |
| Dell Latitude 7280 | 17,827 |
Ultrabooks in 13-inch or 140-inch sizes rarely have discrete graphics, and instead, rely on integrated chips. The Geekbench 4.0 OpenCL tests graphics performance of the Intel HD 620 found in "Kaby Lake" laptops. Again, the X1 Carbon does quite well in comparison.
CrystalDiskMark (higher is better)
Swipe to scroll horizontally
| Device | Read | Write |
| --- | --- | --- |
| Lenovo X1 Carbon | 1,518 MB/s | 1,188 MB/s |
| Samsung Notebook 9 Ext | 1,365 MB/s | 1,213 MB/s |
| HP EliteBook x360 G2 | 1,129 MB/s | 916 MB/s |
| Dell XPS 13 (9360) | 1,287 MB/s | 794 MB/s |
| HP Spectre x360 15 | 1,128 MB/s | 862 MB/s |
| Surface Book | 1,018 MB/s | 967 MB/s |
| Dell Latitude 7280 | 428 MB/s | 412 MB/s |
Lenovo offers a few different internal storage options, including a lower cost SATA3 drive or a faster PCIe-NVMe type. For the latter, Lenovo is shipping a Samsung PM961 (a.k.a. Samsung 960 EVO), which is a fantastic SSD. Combined with some driver optimizations and overall solid internal components, the X1 Carbon takes the lead for sequential read speed.
For sequential (block size = 128KiB) read/write with multi-queues and threads, the PM961 hits 3,367 MB/s and 1,204 MB/s, which is all impressive for a high-end laptop.
However, there is a general shortage of Samsung PM961 drives on the market, so it is not guaranteed you will get that particular SSD when ordering. That's the current situation for all high-end Ultrabooks and manufacturers, not only Lenovo.
Heat and fan noise
The Lenovo X1 Carbon (2017) is an exceptionally cool and quiet laptop. Running a Core i5 processor will result in overall lower peak temperatures and therefore less frequent fan usage.
Lenovo uses a well-designed dual heat pipe with a single fan to keep the system cool. The fan barely – if ever – comes on during normal use, like browsing the web, or running Microsoft Office or Windows Store apps. On the rare occasion when the fan does enable, such as during an OS update, it is whisper quiet.
Combined with the carbon fiber materials, the X1 Carbon does not absorb and transfer heat to the chassis easily resulting in few hot spots. Overall, the thermals are excellent.
Conclusion: ThinkPad Lenovo X1 Carbon (2017) is a hit
Lenovo is in a precarious situation with the ThinkPad X1 Carbon. It is the darling of enterprise users, and it has in the past set the bar for high-end Ultrabooks. That's not just because of X1 Carbon's design, either, but for the keyboard, TrackPoint and port offerings.
Lenovo in the past tried to tinker with its winning formula, like in 2014 with its failed adaptive keyboard. As a result, the company must innovate between generations, but it can't make radical departures that would alienate fans. It's like updating the Mona Lisa ... sort of.
Luckily, the fifth Gen ThinkPad X1 Carbon for 2017 succeeds even with some significant redesigns and changes.
The X1 Carbon is lighter, thinner, has a smaller footprint, gets better battery life and has an improved display. Those are all wins.
While the company is obsolescing its proprietary port and charger in exchange for standardized USB Type-C, that is the exact shift consumers want this year. Moreover, it didn't deliver some half-baked port selection but provided full, unfettered Thunderbolt 3 with no gimmicky restrictions. In fact, with the anti-fry protection, it is the best iteration of Thunderbolt 3 on any laptop.
And yet, everything that people love about the X1 Carbon stays. TrackPoint, the little red LED "i" in the ThinkPad logo, the excellent keyboard, and even the bizarre Ctrl/Fn key switcheroo remain.
Sure, you soon can order the X1 Carbon in silver, breaking ThinkPad tradition of being jet black. But that is simply an option, not a forced change.
In that sense, Lenovo has done the near impossible: It made deviations without undermining its legacy in the ThinkPad line. The company is clearly listening to its core audience and taking a disciplined, thought-out approach to its computers, and the fifth-gen X1 Carbon reflects that strategy.
The new X1 Carbon for 2017 is an outstanding tribute to the ThinkPad line and may very well go down as a classic. Lenovo took everything that makes the ThinkPad X1 Carbon great and distilled it into this one release with no significant missteps.
Pros:
Exceptionally light and sturdy.
Improved display.
Excellent keyboard.
All-day battery.
RJ45 connector.
Cons:
Trackpad could be better.
IR camera would be nice.
Wallpaper images utilized in this review are under license from Shutterstock and mashe. You can purchases images from that collection here.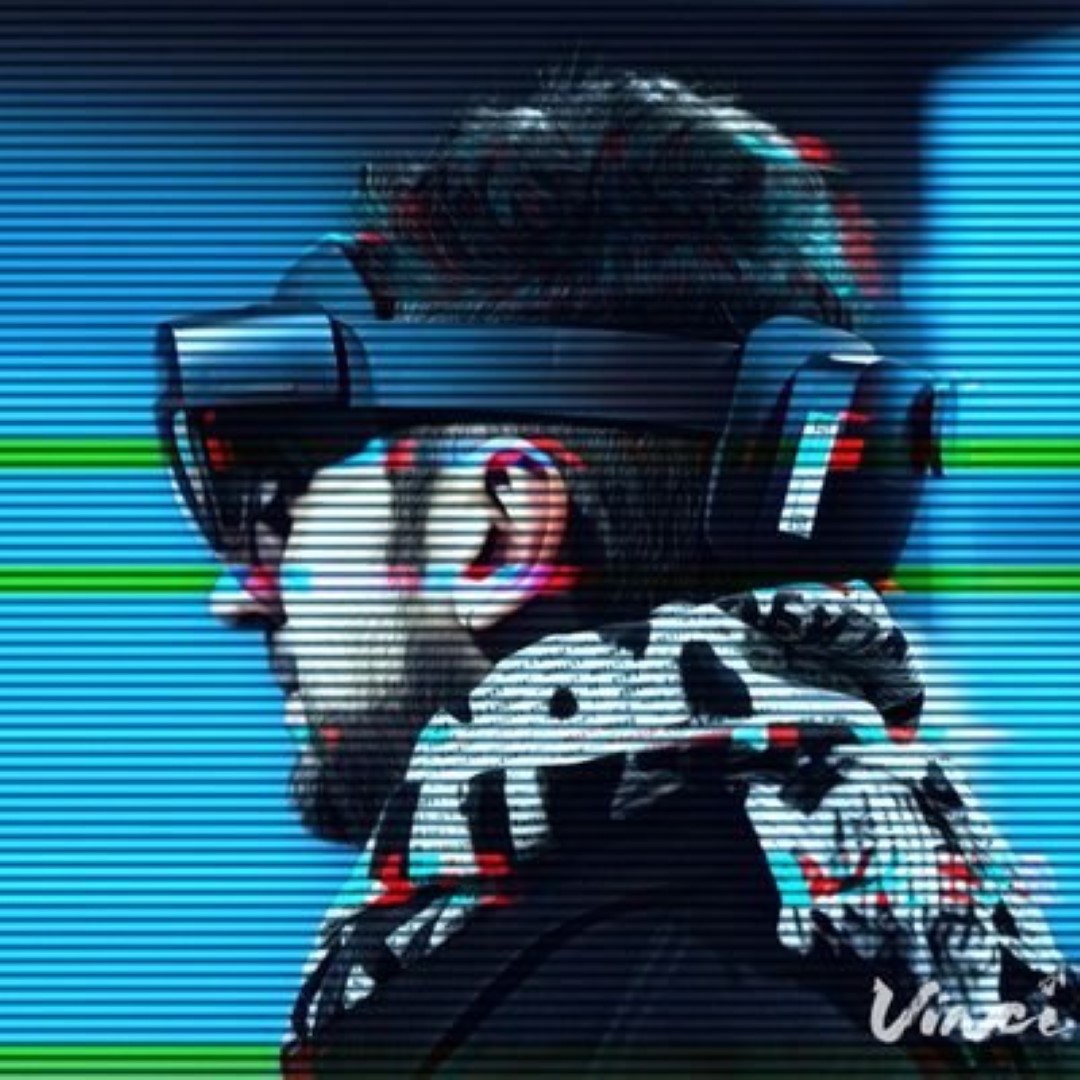 Daniel Rubino is the Editor-in-chief of Windows Central, head reviewer, podcast co-host, and analyst. He has been covering Microsoft since 2007 when this site was called WMExperts (and later Windows Phone Central). His interests include Windows, laptops, next-gen computing, and for some reason, watches. Before all this tech stuff, he worked on a Ph.D. in linguistics, watched people sleep (for medical purposes!), and ran the projectors at movie theaters because it was fun.