Dell XPS 13 9360 vs. Surface Laptop: Which laptop should you buy?
Microsoft's Surface Laptop and Dell's XPS 13 9360 are both outstanding Ultrabooks, but which one works better for you?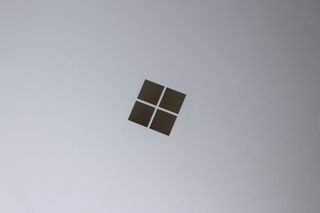 It's no secret here at Windows Central how much we love both Microsoft's Surface Laptop and Dell's XPS 13 9360. They're both clamshell-style notebooks and they're both built to a high standard, but most people are in the market for just one laptop.
There's no better time to shop and save money on a new laptop. Be sure to check out our continuously updated article on the best Dell XPS 13 Black Friday deals.
While the redesigned XPS 13 9370 is available now, the older 9360 will remain for sale for the time being. Why bother with the older model? It's undoubtedly a great laptop with USB-A ports and an SD card reader, a more traditional XPS look, and a cheaper price tag.
If you're shopping around for a new device and have the Surface Laptop and XPS 13 9360 in your group of top contenders, we'll make it a bit easier for you to make a final decision by laying out the similarities and differences.
Dell XPS 13 vs. Surface Laptop: Specifications
Swipe to scroll horizontally
Category
Dell XPS 13
Surface Laptop
OS
Windows 10 Home
Windows 10 Pro
Windows 10 S (upgradeable to Pro)
Processor
Seventh-gen Intel Core i3-7100U, i5-7200U
Eighth-gen Intel Core i7-8550U
Seventh-gen Intel Core i5-7200U, i7-7660U
Display size
13.3 inches
13.5 inches
Display resolution
1,920 x 1,080 non-touch/touch
3,200 x 1,800 touch
2,256 x 1,504 touch
RAM
4GB/8GB/16GB DDR3
4GB/8GB/16GB DDR3
Graphics
Intel HD 620
Intel UHD 620 (Eighth-gen)
Intel HD 620 (i5)
Intel Iris Plus 640 (i7)
Storage
128GB/256GB/512GB/1TB SSD
128GB/256GB/512GB/1TB SSD
Camera
Front-facing 720p
Front-facing 720p (with face authentication)
Ports
Two USB-A 3.0
USB-C Thunderbolt 3
SD card reader
3.5mm jack
USB-A 3.0
Surface Connect
Mini DisplayPort
3.5mm jack
Battery
60WHr
45.2 WHr
Dimensions
11.98 inches x 7.8 inches x 0.33-0.60 inches
304mm x 235mm x 9-15mm
12.13 inches x 8.78 inches x 0.57 inches
308mm x 223mm x 14.5mm
Weight
2.7 pounds (1.2kg) non-touch
2.9 pounds (1.29kg) touch
2.76 pounds (1.25kg)
Dell XPS 13 vs. Surface Laptop: Performance
Before discussing how performance differs between these two laptops, let's take a look at some hard benchmarks to measure processor (CPU), graphics (GPU), and a mix of all performance hardware. Both laptops here are the Core i7 models, though the XPS 13 is using eighth-gen while the Surface Laptop is using seventh-gen hardware.
Geekbench 4.0 benchmarks (higher is better)
Swipe to scroll horizontally
| Device | CPU | Single core | Multi core |
| --- | --- | --- | --- |
| Dell XPS 13 | i7-8550U | 4,690 | 14,334 |
| Surface Laptop | i7-7660U | 4,714 | 9,535 |
Thanks to the eighth-gen, quad-core Intel CPU in the XPS 13, its multi-core score is much higher. For tough tasks or for some serious multitasking, the Core i7 model of the XPS 13 will be able to take you further.
However, if you're looking at something with less power, both the XPS 13 and Surface Laptop are using the same Core i5-7200U CPU and you can expect about the same performance from both. For a laptop with a Core i3 CPU, you're stuck with the XPS 13.
Geekbench 4.0 OpenCL (higher is better)
Swipe to scroll horizontally
| Device | GPU | Score |
| --- | --- | --- |
| Dell XPS 13 | UHD 620 | 22,555 |
| Surface Laptop | Iris Plus 640 | 31,010 |
The Core i3 and i5 XPS 13 models both come with Intel HD 620 integrated graphics, and the eighth-gen Core i7 model comes with Intel UHD 620, which is basically just a rebrand for the new generation.
In any case, the Iris Plus 640 integrated GPU in the Surface Laptop is going to deliver a lot more power if you're interested in some multimedia editing or medium gaming.
PCMark Home Conventional 3.0 (higher is better)
Swipe to scroll horizontally
| Device | Score |
| --- | --- |
| Dell XPS 13 | 3,280 |
| Surface Laptop | 3,156 |
The PCMark Home Conventional test measures how well your PC's hardware works together to perform a number of everyday tasks, and it's clear from these results that both of laptops are ready to deliver serious performance. As long as you're not looking at any specialized tasks, either laptop will handle what you need to get done.
Dell XPS 13 vs. Surface Laptop: Display
Clamshell notebooks with touch displays might take a bit of getting used to, but they can prove useful, especially when paired with a device like the Surface Pen.
While all models of the Surface Laptop have a touch display and sit at a 2,256 x 1,504 resolution, there are three options for the XPS 13. You can find 1080p non-touch versions, 1080p touch versions (albeit with a seventh-gen Core i7 CPU), and 1800p touch versions. However, none of these models work with Dell's Active Pen.
Both laptops offer outstanding displays with deep color and contrast, so it really comes down to function. If you're an artist or someone who likes taking notes by hand, the Surface Laptop will no doubt be attractive when couple with a pen. If you'd just like the highest resolution, touch or not, the XPS 13 will likely be your first choice.
Dell XPS 13 vs. Surface Laptop: Keyboard and touchpad
Around the keyboard and touchpad on the Surface Laptop is an Alcantara finish, which makes it just a bit more luxurious and soft on the hands than the carbon finish on the XPS 13. However, the Alcantara fabric might pick up stains easier, and might not be quite as resilient over the years. Nevertheless, it's available in more colors.
Both keyboards are backlit and use chiclet keys, and both have well-sized Precision touchpads that track without flaw. It's hard to say exactly what a person will enjoy without personally testing them out, but there is ample key travel on both laptops, which will keep typing comfortable over long periods of time. We'll keep this section a draw.
Dell XPS 13 vs. Surface Laptop: Features
Two of the biggest features that the XPS 13 is missing are facial recognition for Windows Hello and pen support for Windows Ink. Sure, you can tack a fingerprint reader on to the XPS 13 for a bit more money at checkout, but the Surface Laptop comes with an IR camera built right in. On a related note, the XPS 13's 720p webcam is located below the display, creating a bit of a nose show that many people despise.
The Surface line wouldn't be the same without pen support, and although it's sold separately (about $100), the Surface Pen is compatible. For the same experience from an XPS 13, you'd have to look at Dell's 2-in-1 option, which is an entirely different PC.
Love it or hate it, the Surface Laptop comes with Windows 10 S installed. This is a version of Windows 10 that works essentially the same as Home or Pro, except it's locked to using apps straight from the Windows Store. This is Microsoft's answer to Chrome OS, and if you aren't comfortable with that, it only takes seconds to upgrade to Windows 10 Pro.
Finally, there's a bit of a gap when it comes to port availability. If you'd like at least two USB-A 3.0 ports, a USB-C Thunderbolt 3, and an SD card reader. it's the XPS 13 you'll want. However, if you're invested in Surface products, the Surface Connect port and single USB-A 3.0 should do well enough. You're also looking at a Mini DisplayPort for video purposes.
Dell XPS 13 vs. Surface Laptop: Battery
Despite the XPS 13 having a quad-core i7 CPU, both laptops actually sit at a 15W thermal design point (TDP). All that extra power is sucking up about the same amount of juice, and even with the 1800p touch display, you're looking at about 10 hours on a single charge. Drop that down to 1080p non-touch, and you'll no doubt push that number even higher.
For the Core i7 version of the Surface Laptop, you're going to get about eight hours of life. The battery is a bit smaller, so there's no surprise there. For the best battery life possible, it looks like you'll want to stick with the XPS 13.
Dell XPS 13 vs. Surface Laptop: Pricing
As a starting point, a Core i3 XPS 13 with 4GB of RAM, a 128GB SSD, and a 1080p non-touch display costs about $800. For a baseline Surface Laptop with a Core i5 CPU, 4GB of RAM, a 128GB SSD, and a touch display, you're looking at about $1,000.
As we scale up, an XPS 13 with an eighth-gen Core i7 CPU, 16GB of RAM, a 1TB SSD, and an 1800p touch display will set you back about $2,050. For a Surface Laptop with essentially the same specs except for a seventh-gen Core i7 CPU, you're looking at about $2,700.
Dell XPS 13 vs. Surface Laptop: Conclusion
Choosing between these two laptops, like most, comes down to what you're going to be using it for. Heavy multitasking can be tackled with the quad-core i7 CPU in the XPS 13, while medium gaming can be enjoyed thanks to the Iris Plus 640 integrated GPU in the Surface Laptop.
If you'd rather forego a touch display, the XPS 13 is really your only choice, but if you love a touch display and would like to use a pen with it, you'll want the Surface Laptop.
Keep in mind that both of these laptops are able machines, and you won't be disappointed in either. If you'd just like an able device for everyday tasks, you're probably more interested in the price, in which case the XPS 13 becomes more attractive as you scale up the hardware.
For more information on both of these laptops, be sure to have a look at our in-depth reviews.
Get the Windows Central Newsletter
All the latest news, reviews, and guides for Windows and Xbox diehards.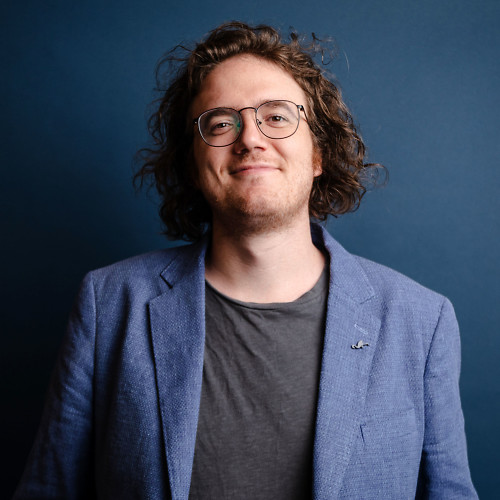 Senior Editor, Laptop Reviews
Cale Hunt is formerly a Senior Editor at Windows Central. He focuses mainly on laptop reviews, news, and accessory coverage. He's been reviewing laptops and accessories full-time since 2016, with hundreds of reviews published for Windows Central. He is an avid PC gamer and multi-platform user, and spends most of his time either tinkering with or writing about tech.