Dell XPS 13 9360 vs. Surface Laptop: Which laptop should you buy?
Microsoft's Surface Laptop and Dell's XPS 13 9360 are both outstanding Ultrabooks, but which one works better for you?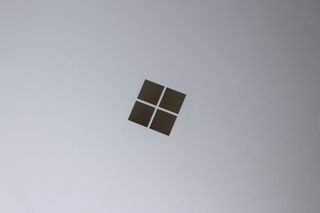 It's no secret here at Windows Central how much we love both Microsoft's Surface Laptop and Dell's XPS 13 9360. They're both clamshell-style notebooks and they're both built to a high standard, but most people are in the market for just one laptop.
There's no better time to shop and save money on a new laptop. Be sure to check out our continuously updated article on the best Dell XPS 13 Black Friday deals.
While the redesigned XPS 13 9370 is available now, the older 9360 will remain for sale for the time being. Why bother with the older model? It's undoubtedly a great laptop with USB-A ports and an SD card reader, a more traditional XPS look, and a cheaper price tag.
If you're shopping around for a new device and have the Surface Laptop and XPS 13 9360 in your group of top contenders, we'll make it a bit easier for you to make a final decision by laying out the similarities and differences.
Dell XPS 13 vs. Surface Laptop: Specifications
Category
Dell XPS 13
Surface Laptop
OS
Windows 10 Home
Windows 10 Pro
Windows 10 S (upgradeable to Pro)
Processor
Seventh-gen Intel Core i3-7100U, i5-7200U
Eighth-gen Intel Core i7-8550U
Seventh-gen Intel Core i5-7200U, i7-7660U
Display size
13.3 inches
13.5 inches
Display resolution
1,920 x 1,080 non-touch/touch
3,200 x 1,800 touch
2,256 x 1,504 touch
RAM
4GB/8GB/16GB DDR3
4GB/8GB/16GB DDR3
Graphics
Intel HD 620
Intel UHD 620 (Eighth-gen)
Intel HD 620 (i5)
Intel Iris Plus 640 (i7)
Storage
128GB/256GB/512GB/1TB SSD
128GB/256GB/512GB/1TB SSD
Camera
Front-facing 720p
Front-facing 720p (with face authentication)
Ports
Two USB-A 3.0
USB-C Thunderbolt 3
SD card reader
3.5mm jack
USB-A 3.0
Surface Connect
Mini DisplayPort
3.5mm jack
Battery
60WHr
45.2 WHr
Dimensions
11.98 inches x 7.8 inches x 0.33-0.60 inches
304mm x 235mm x 9-15mm
12.13 inches x 8.78 inches x 0.57 inches
308mm x 223mm x 14.5mm
Weight
2.7 pounds (1.2kg) non-touch
2.9 pounds (1.29kg) touch
2.76 pounds (1.25kg)
Dell XPS 13 vs. Surface Laptop: Performance
Before discussing how performance differs between these two laptops, let's take a look at some hard benchmarks to measure processor (CPU), graphics (GPU), and a mix of all performance hardware. Both laptops here are the Core i7 models, though the XPS 13 is using eighth-gen while the Surface Laptop is using seventh-gen hardware.
Geekbench 4.0 benchmarks (higher is better)
| Device | CPU | Single core | Multi core |
| --- | --- | --- | --- |
| Dell XPS 13 | i7-8550U | 4,690 | 14,334 |
| Surface Laptop | i7-7660U | 4,714 | 9,535 |
Thanks to the eighth-gen, quad-core Intel CPU in the XPS 13, its multi-core score is much higher. For tough tasks or for some serious multitasking, the Core i7 model of the XPS 13 will be able to take you further.
However, if you're looking at something with less power, both the XPS 13 and Surface Laptop are using the same Core i5-7200U CPU and you can expect about the same performance from both. For a laptop with a Core i3 CPU, you're stuck with the XPS 13.
Geekbench 4.0 OpenCL (higher is better)
| Device | GPU | Score |
| --- | --- | --- |
| Dell XPS 13 | UHD 620 | 22,555 |
| Surface Laptop | Iris Plus 640 | 31,010 |
The Core i3 and i5 XPS 13 models both come with Intel HD 620 integrated graphics, and the eighth-gen Core i7 model comes with Intel UHD 620, which is basically just a rebrand for the new generation.
In any case, the Iris Plus 640 integrated GPU in the Surface Laptop is going to deliver a lot more power if you're interested in some multimedia editing or medium gaming.
PCMark Home Conventional 3.0 (higher is better)
| Device | Score |
| --- | --- |
| Dell XPS 13 | 3,280 |
| Surface Laptop | 3,156 |
The PCMark Home Conventional test measures how well your PC's hardware works together to perform a number of everyday tasks, and it's clear from these results that both of laptops are ready to deliver serious performance. As long as you're not looking at any specialized tasks, either laptop will handle what you need to get done.
Dell XPS 13 vs. Surface Laptop: Display
Clamshell notebooks with touch displays might take a bit of getting used to, but they can prove useful, especially when paired with a device like the Surface Pen (opens in new tab).
While all models of the Surface Laptop have a touch display and sit at a 2,256 x 1,504 resolution, there are three options for the XPS 13. You can find 1080p non-touch versions, 1080p touch versions (opens in new tab) (albeit with a seventh-gen Core i7 CPU), and 1800p touch versions. However, none of these models work with Dell's Active Pen.
Both laptops offer outstanding displays with deep color and contrast, so it really comes down to function. If you're an artist or someone who likes taking notes by hand, the Surface Laptop will no doubt be attractive when couple with a pen. If you'd just like the highest resolution, touch or not, the XPS 13 will likely be your first choice.
Dell XPS 13 vs. Surface Laptop: Keyboard and touchpad
Around the keyboard and touchpad on the Surface Laptop is an Alcantara finish, which makes it just a bit more luxurious and soft on the hands than the carbon finish on the XPS 13. However, the Alcantara fabric might pick up stains easier, and might not be quite as resilient over the years. Nevertheless, it's available in more colors.
Both keyboards are backlit and use chiclet keys, and both have well-sized Precision touchpads that track without flaw. It's hard to say exactly what a person will enjoy without personally testing them out, but there is ample key travel on both laptops, which will keep typing comfortable over long periods of time. We'll keep this section a draw.
Dell XPS 13 vs. Surface Laptop: Features
Two of the biggest features that the XPS 13 is missing are facial recognition for Windows Hello and pen support for Windows Ink. Sure, you can tack a fingerprint reader on to the XPS 13 for a bit more money at checkout, but the Surface Laptop comes with an IR camera built right in. On a related note, the XPS 13's 720p webcam is located below the display, creating a bit of a nose show that many people despise.
The Surface line wouldn't be the same without pen support, and although it's sold separately (about $100) (opens in new tab), the Surface Pen is compatible. For the same experience from an XPS 13, you'd have to look at Dell's 2-in-1 option (opens in new tab), which is an entirely different PC.
Love it or hate it, the Surface Laptop comes with Windows 10 S installed. This is a version of Windows 10 that works essentially the same as Home or Pro, except it's locked to using apps straight from the Windows Store. This is Microsoft's answer to Chrome OS, and if you aren't comfortable with that, it only takes seconds to upgrade to Windows 10 Pro.
Finally, there's a bit of a gap when it comes to port availability. If you'd like at least two USB-A 3.0 ports, a USB-C Thunderbolt 3, and an SD card reader. it's the XPS 13 you'll want. However, if you're invested in Surface products, the Surface Connect port and single USB-A 3.0 should do well enough. You're also looking at a Mini DisplayPort for video purposes.
Dell XPS 13 vs. Surface Laptop: Battery
Despite the XPS 13 having a quad-core i7 CPU, both laptops actually sit at a 15W thermal design point (TDP). All that extra power is sucking up about the same amount of juice, and even with the 1800p touch display, you're looking at about 10 hours on a single charge. Drop that down to 1080p non-touch, and you'll no doubt push that number even higher.
For the Core i7 version of the Surface Laptop, you're going to get about eight hours of life. The battery is a bit smaller, so there's no surprise there. For the best battery life possible, it looks like you'll want to stick with the XPS 13.
Dell XPS 13 vs. Surface Laptop: Pricing
As a starting point, a Core i3 XPS 13 with 4GB of RAM, a 128GB SSD, and a 1080p non-touch display costs about $800 (opens in new tab). For a baseline Surface Laptop with a Core i5 CPU, 4GB of RAM, a 128GB SSD, and a touch display, you're looking at about $1,000 (opens in new tab).
As we scale up, an XPS 13 with an eighth-gen Core i7 CPU, 16GB of RAM, a 1TB SSD, and an 1800p touch display will set you back about $2,050 (opens in new tab). For a Surface Laptop with essentially the same specs except for a seventh-gen Core i7 CPU, you're looking at about $2,700 (opens in new tab).
Dell XPS 13 vs. Surface Laptop: Conclusion
Choosing between these two laptops, like most, comes down to what you're going to be using it for. Heavy multitasking can be tackled with the quad-core i7 CPU in the XPS 13, while medium gaming can be enjoyed thanks to the Iris Plus 640 integrated GPU in the Surface Laptop.
If you'd rather forego a touch display, the XPS 13 is really your only choice, but if you love a touch display and would like to use a pen with it, you'll want the Surface Laptop.
Keep in mind that both of these laptops are able machines, and you won't be disappointed in either. If you'd just like an able device for everyday tasks, you're probably more interested in the price, in which case the XPS 13 becomes more attractive as you scale up the hardware.
For more information on both of these laptops, be sure to have a look at our in-depth reviews.
Senior Editor, Laptop Reviews
Cale Hunt is a Senior Editor at Windows Central. He focuses mainly on laptop reviews, news, and accessory coverage. He's been reviewing laptops and accessories full time since 2016, with hundreds of reviews published for Windows Central. He is an avid PC gamer and multi-platform user, and spends most of his time either tinkering with or writing about tech.
Surface Laptop is so overpriced. 1150€(Germany) for 4GB RAM & 128GB storage in 2018 is too much... And also there is not tablet option for Surface Laptop, no USB C, only 1 USB port, no micro SD card slot, and crippled Windows 10 S. I love my Surface PRO, but I think that Surface Laptop is useless product.. In this battle (Laptop vs XPS) XPS is clear Winner...

I was literally about to order the Surface Laptop when suddenly it dawned on me that there wasn't an SD slot! Absolutely DOA without that for me... so I ordered the Surface Pro instead. It's a great machine but boy does it have its issues (more so than my original Pro from 2013)

A huge advantage for me of the XPS over the Surface Laptop is that you can replace the RAM and SSD yourself, should they go faulty or needed to be upgraded.

Comparing specs is missing the point of the Surface devices. Specs will not help much if your XPS is constantly acting up, affecting your productivity. Over the last 7 years, I've owned multiple XPS devices, from the 13 to 15 and each one had multiple issues including power/sleep, wifi dropouts, bluetooth, build quality and others. One day everything seemed to work, the next I was searching for new drivers through Dell update because all of a sudden the XPS would not wake up from sleep or my mouse would randomly disconnect. Writing this on my Surface Laptop and it just works. Wakes up every time, all peripherals and features function without any issues. Fit and finish are superb and it really is a premium device and experience. The article even fails to mention the 3:2 screen on the SL, which is a huge advantage over any other laptop including the XPS.

Mark, I completely agree with every point you raised.

Honestly? I think this is just a case of a person trying to justify an exhoribitant purchase. Coming from a Surface Pro owner, Surface devices are not more reliable than the XPS line. That's just a lie everyone seems to perpetuate for reasons unknown to me. Just because the devices look posh and modern don't make them reliable. Everything doesn't always just work. Microsoft has terrible quality control imo, and if we want them to improve we need to tell the truth so they can get better.

We have Surface and XPS devices in our corporate environment and never had any major issues with the XPS but the Surfaces have been problematic from the start. So much so that we moved away from them altogether. I would suggest that your experience with the XPS line is atypical. Dells have been pretty rock solid for years. Surface products? No so much.

I completely agree with Mark here. I actually purchased both models because it was hard to choose, so I decided to test both before deciding which to keep. The XPS 13 with the 8th Gen i7 had to be replaced because of a fan issue. Then when I was able to finally test it, I noticed that the firmware extremely throttles the CPU when running on battery power, effectively making the laptop slower than 7th Gen powered Surface Laptop when they are both running on battery power. While the Dell would do OK on short bursts of power, it scales back the CPU clocks on all cores to under 1GHZ when running continuous CPU intensive tasks. I discovered this while running Cinebench R15, and initially thought it could've just be compatibility issues with the benchmark tool. However, the issue came up again while impirting photos to Adobe Lightroom and generating 1:1 previews from large RAW photos. While importing the exact same photos and generating the same previews on the Surface Laptop, it maintained the same performance and CPU clocks consistently throughout the whole import and preview generating process. The whole process was faster on the Surface Laptop with an older CPU. This is only the case when running on battery power. When plugged into the power adapter, the XPS 13 ran faster, but I mostly use the laptop on the go for this kind of workflow, and not plugged in, so the Surface Laptop seems to be the better option for me. I tried everything on the XPS from Dell Support, to clean installs, BIOS and driver updates, changing the registry to modify the power plans... Nothing worked. The Surface Laptop really just worked. Also, boot times are a lot faster on the Surface Laptop compared to the XPS 13. The same happens coming back from hibernation, and I really like the experience of immediate login using the Windows Hello camera too. I guess some more tweaking from Dell on the firmware could solve some of these issues, but I can't wait any longer and that would be a big gamble considering the cost of the laptop. I'm also affraid of Dell focusing on the new model and not caring much about improving the 9360's firmware. I still haven't returned the XPS 13, but it is already packed to be taken back. The new one has the same CPU, but supposedly better cooling with a different material for the cooling pipes and two fans instead of one, which is probably more appropriate for the four core CPU. I may test it too when it becomes available, but between the two, I prefer the Surface Laptop.

Why does the article assume if I'm buying a laptop, these are my only 2 choices.. Geeze. I've always been partial to Lenovo laptops but apparently that's not a choice according to this article

Because those are the two laptops the author wanted to compare. If you want to write an article comparing a lenovo to an HP go ahead!

Because this is a comparison article between these two laptops and not Lenovo.

I use the first generation xps15 as my main work machine and the Surface Laptop for personal use. I much prefer the surface for its reliability and its typing experience which have been outstanding. But the big deal breaker for me is Dell's continued insistence on sharing the direction arrow keys with PgUp, PgDn, Home and End. This is totally bonkers! As a heavy user and teacher of Word and Excel, this renders useless or, at least extremely frustrating, some of these programs' most useful keyboard shortcuts.

The xps 13 is very nice but I went with the surface laptop because of the 3:2 screen ratio. It seems like most people are happy with 16:9 but for me there was no way I could get something else after seeing them side by side.

The Surface Laptop is better executed, despite the lesser specs. There is neither the same bloat nor driver issues (following some more problematic Surfaces). The details of the Surface Laptop are nearly perfect with a distinct design, silent operation under normal load. great keyboard, smooth touchpad, quality screen, and very fast login through Windows Hello. Sure there are more ports and better performance on the Dell, but even the i5 Surface handles most people's tasks perfectly well. The Dell is a good machine, but there is something special about the design of the software and hardware that work so well together on the Surface line. This thing just works, even though it seems to be the illogical choice.

Whenever specs are compared, Surface laptop will never win. But as people in the comment section mentioned: This thing just works. Not to mention that display ratios. I personally skipped the 16:9 gen laptops and jumped from 3:2 Toshiba satellite to 3:2 Surface 3.

MS is taking a page from Apple. The Surface is positioned as a premium device and therefore commands a premium price. MS hopes the customers are willing to pay premium for the experience, albeit the competition may have better specs.

Correct me if I am wrong but you can get a XPS 13 with a touch screen as well and it has stylus support. Also the cam was mentioned to be at the bottom of the screen for the XPS but the reason being is because of the infinity screen with is almost boarderless bezel. Once you start working on a screen like that you notice the larger bezels on everything else. Frankly the XPS is the better device in almost every way but I can see the allure of the Surface as it just looks nicer just like the Surface Pro.

The suface devices "FEEL BETTER" than xps too!!! HOWEVER...the xps is the better machine. In the end, you cannot go wrong with either device. Also, FYI there was a leak at CES today showing a new DELL XPS15 2 in 1! WOW!

3:2 Aspect screen. For me (and many others) that means the 16:9 Dell can't even be on the shortlist. The XPS is nice otherwise though, if your use case doesn't mainly involve coding / documents.

I do agree actually, the aspect ratio is one of the most important factors and means most other laptops/hybrids don't even get a look in. I have however had a lot of problems with my Surface and have had to change it twice (and the issues still persist but I got bored of swapping out!)
Windows Central Newsletter
Get the best of Windows Central in in your inbox, every day!
Thank you for signing up to Windows Central. You will receive a verification email shortly.
There was a problem. Please refresh the page and try again.