Flipkart in India to start selling Xbox One for the first time on October 17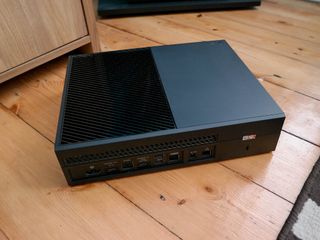 Amazon will no longer be the only online retailer that sells the Xbox One in India. Microsoft's game console will go on sale via Flipkart starting on Saturday, October 17, which will end Amazon's 14-month exclusive window for selling the Xbox One.
NDTV reports:
Microsoft started selling the Xbox One in India via its brick-and-mortar stores in September.
Source: NDTV
Glad to know Microsoft is upping its game in the Indian market. Hope we get the same treatment with Windows 10 mobile

When can i get L950 flipkart?? :/

Is it expensive in India?

As expensive as lumia 950 in usa

I just hope they bring the Band 2 to India as well!!! Come on, Microsoft!!!!

That's what I'm thinking about... Coz anyhow, Xbox one is already available in amazon India...

Why don't they bring the surface products i don't understand.

Because they want others to make surface like tablets.

Because of their screwed up marketing telemetry which shows that there is not much of a market for Surface while blissfully ignoring the number of people interested in buying an iPad which does a lot less for more. If MS would have studied the market and pushed it aggressively, India would have been a very good market for them. Not sure if they had learnt from Nokia, the tricks of the trade. :)

Microsoft Going Great Guns in India !!

Totally want the surfaces to come to India!!..

There's a new Update for Whatsapp o/

Why don't they sell these at the MSFT priority reseller stores in India? Posted via the Windows Central App for Android

Totally... They could sell them there!!

They have already started selling via those priority resellers: http://www.windowscentral.com/xbox-one-coming-indias-microsoft-stores-se...

India Really want Microsoft products but Microsoft Really needed the Indian Market to grow upp because today India growing vastly in adopting Technical products.

When India will see Surface and Band??

I bought Xbox one yesterday from amazon

When will India see Nintendo? :(

Now Microsoft be a good boy and release the surface pro 4 in India. My Hp lap is dying

We need surface devices in India.

It is already being sold on 16th.. the kinect model is already sold out
Windows Central Newsletter
Get the best of Windows Central in in your inbox, every day!
Thank you for signing up to Windows Central. You will receive a verification email shortly.
There was a problem. Please refresh the page and try again.