Baldur's Gate 3 surpasses Zelda Tears of the Kingdom on Metacritic and is #1 on PC
Considering the complex-yet-rewarding nature of the game this high score is definitely deserved.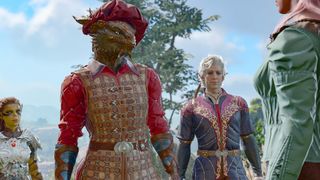 (Image credit: Windows Central)
What you need to know
Baldur's Gate 3 is an adventure RPG set in the world of Dungeons and Dragons.
Larian Studios' game had been in early access since 2020, but the full game recently launched on August 3, 2023.
It has been very successful, pulling in far more players than expected and peaking at over 800,000 concurrent players on Steam.
Baldur's Gate 3 currently shares the highest score of any PC game on Metacritic and has a higher score than Nintendo's The Legend of Zelda: Tears of the Kingdom.
Larian Studios' Baldur's Gate 3 had been enjoying phenomenal success over the last two weeks having pulled in a far greater player base than the studio's expected 100,000 concurrent players by peaking at 814,666 concurrent players on Steam (thanks, Gamesindustry.biz). This makes it the ninth-highest-ranking PC game on Steam when filtered by concurrent peak (placing it just after Hogwarts Legacy, another game from this year that also had a phenomenal launch).
But Baldur's Gate 3 hasn't simply pulled people in, it's currently listed as the number one PC game on Metacritic to have released this year. This puts its reception above the likes of Resident Evil 4 remake, Diablo 4, Hi-Fi Rush, Metroid Prime Remastered, Hogwarts Legacy, and even The Legend of Zelda: Tears of the Kingdom. It doesn't stop there. Baldur's Gate 3 has also proved to be one of the best-received games of all time.
At the time of writing, Baldur's Gate 3 shares the highest Metascore of any PC game on Metacritic with an incredibly high score of 97 — a very rare feat. The other PC game it shares this exceptional Metascore with is none other than the critically-acclaimed Disco Elysium (97 Metascore). The latter is technically ranked above Baldur's Gate 3 on Metacritic's all-time game list, but both games' Metascores are just above the revered PC classic, Half-Life 2 (96 Metascore).
But Baldur's Gate 3's accomplishments don't stop there. This covetously high 97 Metascore is shared by yet another big game that launched to huge success earlier this March: Nintendo's The Legend of Zelda: Tears of the Kingdom. Although, if you filter the top Metascore games within the last 90 days then Tears of the Kingdom actually has a slightly lower Metascore of 96.
Regardless, this similar scoring is a big deal considering that in some ways Baldur's Gate 3 has been a surprise hit. There were obviously dedicated fans playing Baldur Gate 3's early access version as well as plenty of Dungeons and Dragons fans to pull in at the game's full launch. However, there was far more widely-accepted anticipation for the latest Zelda game leading up to its launch. Not to mention, Tears of the Kingdom brought in a host of brand-new mechanics that we've never seen in video games before. Meanwhile, Baldur's Gate 3 has perfected the RPG genre and managed to do so while being true to its Dungeons and Dragons tabletop roots.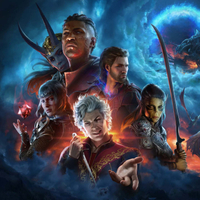 Baldur's Gate 3 | See at GOG
Enter the Forgotten Realms while playing as a customized character of your own choosing. The decisions you make determine what you encounter as you discover more and more about the stories and world around you.
Window's Central's take
I've spent dozens of hours playing Baldur's Gate 3 on PC and I can honestly say that this game is a masterpiece very deserving of such a high Metascore. It can be incredibly challenging to play due to the unforgiving combat, but it gives gamers far more freedom to choose what they want to do in a fantasy world than most other games out there. Plus, you have to deal with the consequences (either good or bad) of your actions and you never quite know where that will lead, which keeps things very interesting.
More PC gaming
- 7 common mistakes PC gamers make
- Can I play Starfield on ROG Ally?
- Best gaming headsets
- Best gaming monitors
- Best PC games of all time
Baldur's Gate 3 is set in the world of Dungeons and Dragons, so as someone who has played a few tabletop games with friends, I also love how well it melds the experience of rolling dice and taking into account Advantage on roll into a smooth video game experience. It's even complete with a soothing narrator who basically takes on the role of an expert Dungeon Master by explaining the situations you find yourself in as well as the outcomes of your roles in an intriguing-yet-informative way.
You can basically go exploring wherever you want and do whatever you want as long as your party is strong enough in combat. My husband has also been playing and it's been absolutely crazy seeing the vastly different outcomes the two of us experience based upon the decisions we make and the skills our characters have. If you're clever and pay attention, you can find dozens of secrets or ways to get around problematic situations.
Seriously, if you haven't checked out this enormous fantasy game yet, then you really ought to. Of course, if you don't like playing on PC then you'll have to wait a bit since Baldur's Gate is coming to Xbox and PS5 later, hopefully "by the end of the year."
Get the Windows Central Newsletter
All the latest news, reviews, and guides for Windows and Xbox diehards.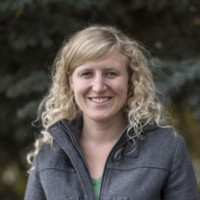 Self-professed gaming geek, Rebecca Spear, is one of Windows Central's gaming editors with a focus on Xbox and PC gaming. When she isn't checking out the latest games on Xbox Game Pass, PC, or Steam Deck; she can be found digital drawing with a Wacom tablet. She's written thousands of game guides, previews, features, and hardware reviews over the last few years. If you need information about anything gaming related, her articles can help you out. She also loves testing game accessories and any new tech on the market.