Dungeons of Hinterberg preview: A monster-slaying vacation worth taking
Slay monsters and your social life.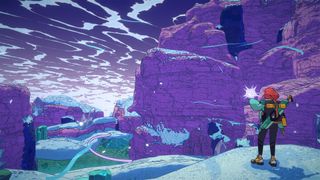 (Image credit: Curve Digital)
Ever wanted to go dungeon crawling on vacation?

No, I'm not talking about earning more aspects in Diablo 4. I'm referring to Dungeons of Hinterberg, one of the many titles shown off during the Xbox Games Showcase and Starfield Direct.
Part social sim, part third-person RPG, Dungeons of Hinterberg strikes a careful balance between two worlds, encouraging players to spend just as much time talking to neighbors over coffee as they spend solving puzzles and fighting goatmen of Alpine myth.
Shortly after the Xbox Games Showcase ended, I had the chance to check out an extended gameplay demonstration of Dungeons of Hinterberg behind closed doors. Overall, I'm encouraged by what I saw, which clearly has a ton of heart in it, while the split between exploring the small village community and magical dungeons seems to work surprisingly well.
A colorful adventure
Developed by a small team of 10 at Microbird Games — for a long time, it was just the two co-owners, who it should be sweetly noted are longtime partners — Dungeons of Hinterberg uses a simple but colorful art style, eschewing detail for effective direction. The game is set in a remote village somewhere in the Alps, where strange magical dungeons have suddenly appeared, with creatures pouring out of them.
The protagonist, Luisa, is a tourist who has come to take in the local scenery, breathe the mountain air, try and meet friends at the cafes, and explore the dungeons for any chance at some magical loot.
As the demo opens, Luisa uses magical abilities to manipulate the otherworldly environment of a dungeon, taking time to fight monsters along the way with her sword, from small shrieking kobolds to more dangerous goatmen with elongated necks. The latter require magical attacks to weaken, and dodging enemy strikes at the last possible moment rewards Luisa with a perfect parry, temporarily slowing down all nearby foes.
In this particular world, magic takes the form of a powerful energy beam, but that won't always be the case. Each of the 25 dungeons in the game are set in one of four regions. Depending on the region you're exploring, you'll have access to different kinds of magic, with the forest region granting Luisa wind powers that can be used for transporting her up to higher places or activating certain switches.
While I only got to see two regions in this demonstration, this should mean there's a lot of variety that keeps gameplay fresh, as you're forced to adapt with new powers depending on where you're currently exploring.
Dungeons aren't all the same, with some more focused on combat or puzzles, but each is meant to take players roughly a half hour to complete, at least when they are first starting out and learning all the different tricks. While you can ostensibly complete them in any order you want, some dungeons are more challenging than others, and that's where your social life comes in.
When you get back to the small-town tourist destination you're currently staying at, you'll have the option of finding different people to talk with. You can improve your relationship with them, which in turn unlocks bonus items and special skills that can improve Luisa's combat abilities.
Depending on the dialogue options you choose, this'll be easier or harder, but none of the content is permanently locked away based on what you say.
It's the perfect amount of charm, and I immediately found myself wishing for more time to watch the developers explore this cozy little town. The developers did confirm that you can skip taking on a dungeon some days if you just want more time to explore, and this doesn't have any negative effects.
While Dungeons of Hinterberg clearly needs more time (there were some unpolished effects and non-final menu screens) I'm surprised by just how much I'm into what this team is putting together, and I'm looking forward to the game's launch. Dungeons of Hinterberg may have what it takes to stand among the best Xbox games.
Dungeons of Hinterberg is currently scheduled to arrive at some point in 2024 on Xbox Series X|S and Windows PC via Steam. It'll also be available at launch in Xbox Game Pass.
Get the Windows Central Newsletter
All the latest news, reviews, and guides for Windows and Xbox diehards.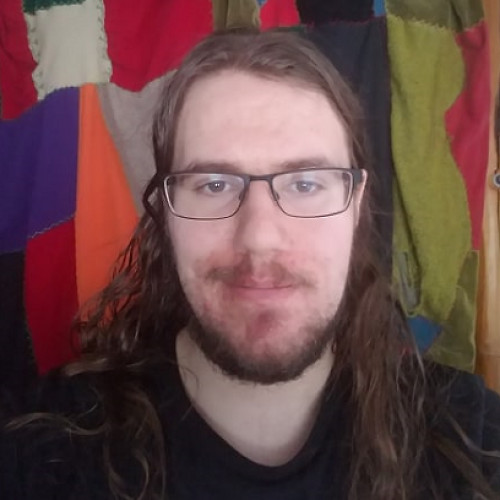 Samuel Tolbert is a freelance writer covering gaming news, previews, reviews, interviews and different aspects of the gaming industry, specifically focusing on Xbox and PC gaming on Windows Central. You can find him on Twitter @SamuelTolbert.