Logitech G Cloud for Xbox Cloud Gaming and NVIDIA GeForce Now launches in the UK and EU
Logitech finally comes to the UK side of the pond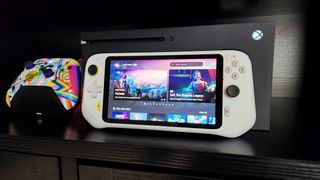 (Image credit: Windows Central | Zachary Boddy)
What you need to know
The Logitech G Cloud launched in the US back in October 2022, but it's finally arrived in UK and European stores.
The Logitech G CLOUD gaming handheld is an Android-based all-in-one gaming handheld with WiFi and Bluetooth support.
The handheld comes with Xbox Cloud Gaming and NVIDIA GeForce Now bundled as standard, with support for Google Play Services, with access to services like Amazon Luna and Steam Link.
It's priced at $349 USD in the US, and is now retailing for £329 UK and €359 EU.
---
In case you missed it, those of us on this side of the pond in the UK and Europe have finally got access to the Logitech G Cloud, the first "Xbox handheld" that launched in the US back in October 2022. When we reviewed the Logitech G Cloud back in December it was held back by limited availability and a high price tag, but at least the availability issue is now solved as you can purchase it on Amazon in most countries. At time of writing we've checked UK, Germany and French stores, and it's even available at Currys in the UK (a popular bricks and mortar electrical retailer). Logitech's press release states it's also available in Spain, Norway, Denmark, Sweden and Finland.

European customers also get up to six months of Xbox Game Pass Ultimate bundled with the unit so they can take advantage of Xbox Cloud Gaming, one month of Nvidia GeForce Now, and one month of Shadow PC.
What is the Logitech G Cloud?
The Logitech G Cloud is a portable device for cloud gaming, with special features to enhance video quality from platforms like Xbox Cloud Gaming with Xbox Game Pass, NVIDIA GeForce Now, and Steam Link. It only works with WiFi and does not have LTE for 4G or 5G connectivity. It is mainly for playing games from the cloud at home on the sofa.
Some have raised eyebrows at it's price point considering the lack of 5G support and if the Logitech is indeed worth the outlay when you compare to the Razer Edge, however the latter is considerably more expensive for the 5G model and still only available in the US. I highly recommend you read our Razer Edge review to see the comparisons in more detail, as Zachary Boddy went hands on with both this and the Logitech.
Logitech G Cloud Tech Specs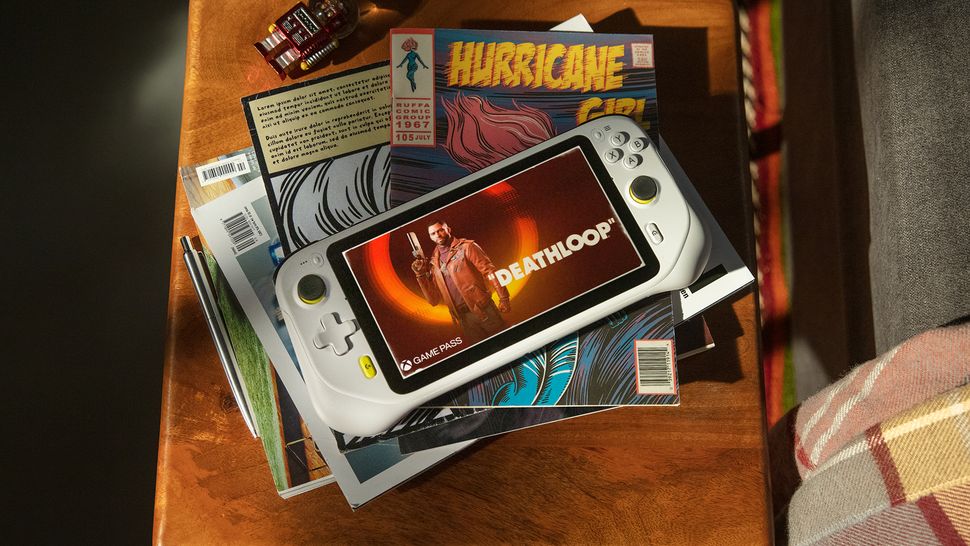 Swipe to scroll horizontally
| Category | Spec |
| --- | --- |
| RAM | LPDDR4x 4GB |
| Storage | UFS 64 GB |
| Row 2 - Cell 0 | microSD expandable storage slot |
| CPU | Qualcomm Snapdragon 720G, Octacore CPU 2.3 GHz |
| Controls | ABXY "Xbox style" face buttons |
| Row 5 - Cell 0 | DPAD |
| Row 6 - Cell 0 | L & R joysticks, bumpers, and triggers |
| Row 7 - Cell 0 | L & R optional buttons, "G" menu button, Android "home" button |
| Row 8 - Cell 0 | Haptics feedback, 3D gyroscope, light sensor |
| Wireless connectivity | WiFi: 2x2 MIMO, 802.11a/b/g/n/ac, 2.4GHz / 5GHz |
| Row 10 - Cell 0 | Bluetooth 5.1 |
| USB type | USB 3.1 USB-C x1 |
| Display | 7" IPS screen, multi-touch |
| Row 13 - Cell 0 | 450 nits brightness |
| Row 14 - Cell 0 | 1920 x 1080 FHD, 60 Hz refresh rate |
| Audio | 3.5mm stereo audio jack, stereo speakers |
| Row 16 - Cell 0 | stereo microphone, echo cancellation and noise supression |
| Row 17 - Cell 0 | Bluetooth 5.1 with aptX codec support |
| Row 18 - Cell 0 | USB-C headphone support |
| Battery | 6000 mAh, up to 12 hours cloud gaming (50% volume, 50% brightness) |
| Row 20 - Cell 0 | Up to 830 hours standby time |
| Row 21 - Cell 0 | Quick charging 3.0, up to 2.5 hours charging |
| Dimensions and weight | 257 mm x 117 mm x 33 mm |
| Row 23 - Cell 0 | 463 grams |
| OS | Android 11 with Google Play, and OTA updates |
| Handheld Mode | Logitech Game Launcher with remappable controls |
| Tablet Mode | Android 11 vanilla tablet experience |
| Preinstalled apps | Google services, Xbox Game Pass, NVIDIA GeForce Now, Steam Link |
Logitech have added some improvements to the G Cloud Gaming Handheld since it's launch and continue to support it with regular updates, it now boasts several performance enhancements following feedback from it's community. You can now map physical buttons to screen points, so you can play mobile games without a controller, and adjust analog stick sensitivity and curve, for more precise and personalized controls. With this launch also comes a new collaboration with Shadow Cloud Computing, which lets you use your gaming handheld as a virtual PC; and gives you the choice to customize dead zones for joysticks and triggers.
The market for handhelds grows ever larger
The handheld market for Xbox and PC games is heating up with the Logitech G Cloud, the Razer Edge, the Steam Deck and the latest contender, the Asus ROG Ally. These devices have different features and designs, but they all target the same audience of gamers who want to play outside of the constraints of a TV screen or computer desk.

This is a welcome development for countries outside of the US, where handheld options have been limited. More availability and choice means more competition and innovation, which ultimately benefits consumers.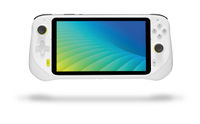 Logitech G Cloud Gaming Handheld
The Logitech G Cloud Gaming Handheld is a WiFi-only Android gaming device with dedicated Xbox controls, designed for streaming games on Xbox Cloud Gaming, NVIDIA GeForce Now, and Steam Link. It sports multitouch and has Google Play, essentially functioning as a lower-price Android tablet oriented around gaming.
Buy now at: Amazon
Get the Windows Central Newsletter
All the latest news, reviews, and guides for Windows and Xbox diehards.
Jen is a News Writer for Windows Central, focused on all things gaming and Microsoft. Anything slaying monsters with magical weapons will get a thumbs up such as Dark Souls, Dragon Age, Diablo, and Monster Hunter. When not playing games, she'll be watching a horror or trash reality TV show, she hasn't decided which of those categories the Kardashians fit into. You can follow Jen on Twitter @Jenbox360 for more Diablo fangirling and general moaning about British weather.