Remnant 2: Best way to farm scrap, upgrade materials, and Lumenite Crystals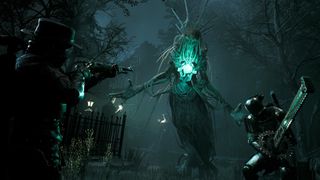 (Image credit: Gearbox Publishing)
Remnant 2 is Gunfire games take of the Souls genre. Where once sword and magic dominated in a fantasy realm, Remnant 2's version features guns, lasers and Star Gate portal worlds. Fight through expansive, procedurally driven worlds in solo, and in coop.
Follow our guides on how best to tackle these dungeons, enemies and various bosses. We'll help you get the most out of your experience. It should be easy since we already went through all the pain and suffering for you!
Remnant 2 materials list: What are these things for?
Scrap: Currency for purchasing items, upgrades, mods, etc.
Lumenite Crystals: These generally drop from elite enemies in the game. They're a requirement for upgrading, crafting, and more. They're an essential resource that the player will always need more of. So, where's the best place to get these?
Iron: The types of iron ingame are: Iron, Forged Iron, Galvanized Iron, and Hardened Iron. These are the basic materials needed to upgrade weapons from their base levels.
Remnant 2 Best Farming Gear (Optional)
Vacuum Seal Ring: Increases automatic pickup range for scrap by 100%. Picking up scrap, iron, or ammo grants a shield for 10% of max health for l0s. Does not stack. This is found as a random world drop in N'Erud.
Scavengers Bauble: Increases scrap pickups by 50%. Automatically picks up any nearby crafting materials. Another random world drop, this one is found in Yaesha.
Early Game
Lumenite Crystals
Early game, it's easy to obtain via the Labyrinth. Go to the Fractured Ingress checkpoint. From there, when facing the portal, turn left and head up the staircase. At the top, some smaller enemies will spawn alongside an elite on the far side of the area. Take out the smaller foes first, then follow up with the elite. Feel free to spend your weapon mods.
Pick up the scrap, upgrade materials, and an easy Lumenite Crystal. Then you can do one of two things here. Either run down to the checkpoint and use it or swallow your Liquid Escape. No matter which you end up doing, you'll cause the enemies to respawn in the area. Giving you another chance at a Lumenite Crystal.
Hotkeying your Liquid Escape is slightly faster, as this kills you and respawns you at the checkpoint down the staircase. Thus skipping the time that it takes to run down there.
Scrap
Killing enemies and harvesting scrap is the best option through your first few worlds. If you want to save up early, you can beat whatever world you roll first, then reroll it in adventure mode a few times. If you come across an item you've already acquired, you'll make an excellent 250 to 750 scrap from it. Picking up the same things repeatedly can cause some serious scrap to pile up quickly. Meaning repeated boss encounters can give an average of 1,000 scrap per fight.
Another method is by selling items. Lumenite Crystals sell for 150 a pop, while Blood Moon Essence sells for 125. I was able to go out in Yaesha to trigger a Blood Moon event in the Faithless Thicket, where I racked up around 6 or 7 essences for every Root Fairy I killed. If you're wondering what they look like, check the photo below.
Shoot the orbs from the sky and they'll be drawn to you giving you one Blood Moon Essence per orb.
Iron
Taking on enemies and completing worlds will gradually give players the necessary upgrade materials. Thoroughly exploring areas will also grant players a decent amount of materials. If you're running a few short, they can be purchased from vendors in Ward 13.
Late Game
Lumenite Crystals
The best farming method for these is to head to the Corrupted Harbor on Root Earth. Starting from the checkpoint, head forward towards the boss area and kill the elites along the way. You should end up with anywhere from 7 to 9 Lumenite Crystals every run.
Using a high-crit weapon is best, as the elites here are extremely slow and sluggish. Making their eye weak spots incredibly easy to take advantage of. You can also use the Merciless weapon if you have it to apply Bleed. This allows players to swap between these guys when there's two or three available to kill in a single area.
Scrap
Again, Root Earth is the best area for this. Most enemies drop scrap, making it extremely easy to get. I like to run through this area with the Alpha/Omega you get from the last boss or basic LMG upgraded. You can also sell the Lumenite Crystals from the elites, giving you an extra 800 scrap every run.
Iron
Root Earth is the end all. I really can't recommend this area enough to players. Elites drop materials, and so do basic enemies from time to time.
Get the Windows Central Newsletter
All the latest news, reviews, and guides for Windows and Xbox diehards.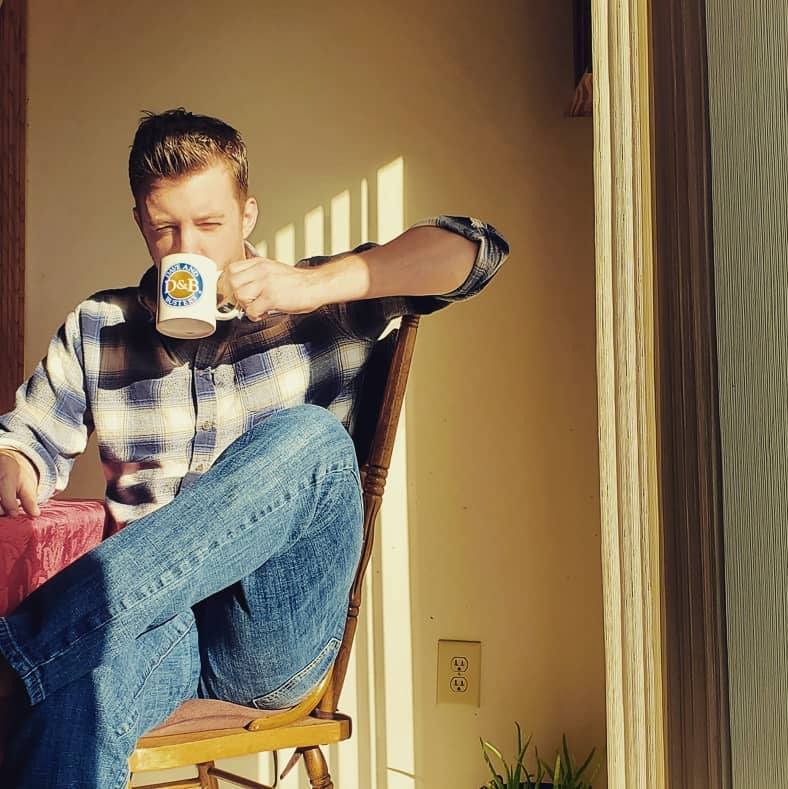 Michael has been gaming since he was five when his mother first bought a Super Nintendo from Blockbuster. Having written for a now-defunct website in the past, he's joined Windows Central as a contributor to spreading his 30+ years of love for gaming with everyone he can. His favorites include Red Dead Redemption, all the way to the controversial Dark Souls 2.