Star Wars Jedi: Survivor known issues — List of bugs, glitches, and fixes
The long-awaited Fallen Order sequel is finally here, but it's not without technical problems.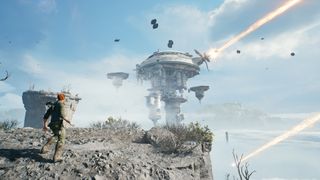 (Image credit: Windows Central)
Star Wars Jedi: Fallen Order became an instant fan-favorite when it launched back in 2019, and its highly anticipated and critically acclaimed sequel, Star Wars Jedi: Survivor, has finally launched and is now available for all to play. However, Cal Kestis' return isn't without its problems, as players have begun to report bugs, glitches, and other launch issues they've experienced while starting their new adventure in a galaxy far, far away.
Thankfully, Respawn Entertainment has committed to fixing bugs and improving performance in patches that are scheduled to come "in the weeks ahead" to Star Wars Jedi: Survivor players. Until then, though, it's important to be aware of known bugs and their potential workarounds so you can do your best to avoid and mitigate them. In this article, we've documented every issue and fix we've seen so that you know what to look for and how to deal with these problems when they occur.
Star Wars Jedi: Survivor — Top bugs and launch issues
These are all of the biggest bugs and issues impacting Star Wars Jedi: Survivor players. While everyone won't experience them as they play, a large number of players have identified their presence and have been affected negatively by them. If the community discovers workarounds for these problems, we'll update this article with the latest information.
Star Wars Jedi: Survivor PC performance issues
Star Wars Jedi: Survivor's PC performance has proven to be less-than-stellar at launch, with many outlets and players reporting big framerate drops in open areas and large battles. If you're experiencing these, try lowering your settings and/or restarting the game. Also, make sure you have the latest drivers for your GPU and that your rig meets the game's minimum requirements. Additionally, some fans have had success turning off the Data Sharing option in the Extras tab, so give that a shot.
Star Wars Jedi: Survivor low FPS on console
While the worst of the framerate issues seem to be tied to the PC port of Star Wars Jedi: Survivor, many console players have experienced low FPS as well. Aside from playing in Performance Mode, fans don't have any way to mitigate this issue and will need to wait for an update from Respawn.
Star Wars Jedi: Survivor stuttering
Many Unreal Engine games have historically had issues with stuttering due to shader compilation and asset loading issues, and based on player reports we've seen, Star Wars Jedi: Survivor also suffers from this problem. This is something that only the developers can resolve with a post-launch patch.
Star Wars Jedi: Survivor stuck unpacking slowly
Unpacking preloaded games is a normal process on Steam, but some players have experienced an issue with Star Wars Jedi: Survivor unpacking extremely slowly. Sadly, you can't do anything other than wait the process out, which could take one or several more hours.
Star Wars Jedi: Survivor stuck on loading screen
If you get stuck in a loading screen when loading up the game, try waiting for awhile and seeing if you can get past it. If you're not able to load the game successfully, your best bet is to close and restart the game.
Star Wars Jedi: Survivor 'Optimizing Game Files'
If you see this screen pop up, don't close or restart your game. While you might be stuck on it for several minutes, the process will start over if you close the game before it's complete. Be patient while the game compiles its files.
Star Wars Jedi: Survivor screen tearing
If you're experiencing lots of screen tearing in Star Wars Jedi: Survivor on PC, try turning on V-Sync and see if that solves the problem. Also, if your monitor supports NVIDIA G-Sync or AMD FreeSync, there's a very good chance that using it will eliminate screen tearing. If neither of these solutions work or you're experiencing screen tearing on consoles, you'll need to wait for a patch from the developers.
Star Wars Jedi: Survivor cutscene bugs
Some have reported that the game's framerate nosedives pretty hard during cutscenes, and that objects in the scenes distractingly "pop in" as well. Unfortunately, there's currently no fix for this issue, so players will have to wait for a patch.
Star Wars Jedi: Survivor crashing
If you're experiencing crashes while playing, there's not much you can do beyond resting at Meditation Points as much as you can. This saves your progress, and will hopefully mitigate your lost progress whenever your game crashes. Players that are consistently crashing immediately after launching the game should try reinstalling the game or restarting their console or PC.
Star Wars Jedi: Survivor broken HDR
Some players have reported that HDR is broken in their game, with it causing most things on-screen to become pitch black and glitchy looking. You can try restarting or reinstalling the game to fix this, but simply turning HDR off will also stop the problem from happening until Respawn deploys a fix.
Star Wars Jedi: Survivor HDR settings revert
If you ever experience a crash, there's a good chance that your HDR settings will be reverted back to the default options. Sadly, there's currently nothing you can do about this beyond correcting all of your settings each time.
Jedi Survivor EA app 'Your game failed to launch' error
If you're attempting to play Star Wars Jedi: Survivor through the EA app, you may run into the "Your game failed to launch" error. If this happens, wait a few minutes and try again. Eventually, the game should launch. If it doesn't, try completely restarting the EA app.
Jedi Survivor 'This game cannot be streamed live' Xbox bug
Several Xbox streamers have said that they're unable to stream Star Wars Jedi: Survivor from their console and simply get a "This game cannot be streamed live" error message. There's no way to get around this right now, so players will have to be patient and wait for a patch.
Star Wars Jedi: Survivor patch notes
While there are several issues affecting every version of the game, Star Wars Jedi: Survivor's PC port has particularly poor performance. As a result, PC players are hoping that Respawn will deploy patches that improve the situation soon, as many have found the experience to be unplayable so far.
Following countless bug reports and a flood of negative Steam reviews, Respawn Entertainment has apologized for the issues players are dealing with and has confirmed that the studio is "working to address these cases quickly."
A note from the Jedi Team on the PC version of Star Wars Jedi: Survivor pic.twitter.com/C3bp78VICrApril 28, 2023
"While there is no single, comprehensive solution for PC performance, the team has been working on fixes we believe will improve performance across a spectrum of configurations," the developer's statement reads. "We are committed to fixing these issues as soon as possible, but each patch requires significant testing to ensure we don't introduce new problems. Thanks for understanding and apologies to any of our players experiencing these issues."
Right now, Respawn Entertainment has confirmed it's working on the following fixes and improvements:
(PC only) Improving performance on newer i7 and i9 CPUs that have efficiency cores
(PC only) General performance improvements to improve both CPU and GPU utilization while reducing idle time, both with and without raytracing
(PC only) Improving some hitching which can be attributed to streaming raytracing data, assets, and a gap in our prebuilt shaders
Various bug fixes
Below you can find the latest patch updates and the included fixes.
Star Wars Jedi: Survivor patch — May 8 & 10
The second major round of fixes for Star Wars Jedi: Survivor began rolling out to Xbox Series X|S and PlayStation 5 players on May 8, 2023. The patch continued to address issues with crashes and damaged save states, while also fixing numerous issues with animations, gameplay, performance, and more. The same patch update, with a handful of additional fixes, began rolling out to Windows PC players on May 10, 2023. The patch notes for this update can be found below.
(PC only) Updated occlusion behavior for raytracing, reducing idle time stalls
(PC only) Updated streaming budgets that will help alleviate traversal hitching
(PC only) Performance improvements for some VFX
(PC only) Updated data handling when toggling raytracing, improving non-raytraced performance
(PS5 only) Fixed an HDR value mismatch that would cause HDR setups to display incorrectly for PS5 users.
Fixed various save state errors
Fixed a streaming issue that causes some streaming scenarios to end on a black screen
Fixed an issue where one of the vents did not properly activate in Stone Spires
Audio fix for a narrative moment where music was behaving incorrectly
Fixed lightsaber marks not displaying correctly in some scenarios
Fixed a scenario where the player could enter a progression blocked state in the Lucrehulk
Fixed an elevator to prevent the player from falling through it and entering a progression blocked state
Fixed a bug where Rayvis would become unbeatable
Fixed a severe animation issue that would break a late game narrative sequence
Fixed a collision bug where players can get stuck inside a Meditation Chamber
Added a note explaining that some of BD-1's abilities are not available while in combat
Improved text scrolling
Minor text translation fixes
Various crash fixes
Star Wars Jedi: Survivor patch — May 1 & 2
The first PC patch for the game arrived on May 1, 2023, bringing improvements to non-ray traced rendering performance and a variety of fixes for other issues. This update should make the game run smoother as long as you're not using ray tracing. Respawn promised that additional patches are coming, and that the studio will share more information about when updates can be expected when it's available.
The developers also patched the Xbox and PlayStation versions of Star Wars Jedi: Survivor with performance improvements and bug fixes as well. The first post-launch patch came on May 2, and resolved a large number of issues (notably, the PC version of the game already has these fixes). The patch notes for this update can be found below.
Multiple crashes fixed across PlayStation 5 and Xbox Series X|S
Fixed crashes that were tied to skipping cinematics
Performance improvements across PlayStation 5 and Xbox Series X|S
Fixed an issue with dynamic cloth inside the Mantis
Fixed various rendering issues
Fixed an issue with registered Nekko colors not saving
Fixed an issue with registered Nekko colors disappearing from the stable
Fixed issues with cinematic dialogue overlapping
Fixed various collision issues
Fixed an issue with enemy AI remaining in T Pose during Photo Mode
Fixed a freeze that occasionally occurred while talking to Doma
Fixed a bug where the BD-oil VFX did not properly render
Fixed an issue where players were getting stuck inside of the Chamber of Duality if you didn't save after leaving the chamber and die
---
Star Wars Jedi: Survivor is finally here, and for fans of the galaxy far, far away, it's undoubtedly one of the best Xbox games around. It's available for $69.99 on Xbox Series X|S, Windows PC, and PS5. If you want to read more, you can check out our Star Wars Jedi: Survivor review.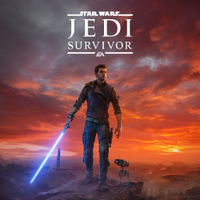 Get the Windows Central Newsletter
All the latest news, reviews, and guides for Windows and Xbox diehards.
Brendan Lowry is a Windows Central writer and Oakland University graduate with a burning passion for video games, of which he's been an avid fan since childhood. You'll find him doing reviews, editorials, and general coverage on everything Xbox and PC. Follow him on Twitter.