Steam Deck competitor AYANEO has finally copied Valve's touchpads for its upcoming gaming handheld
Touchpads make it easier to interact with certain menus and controls.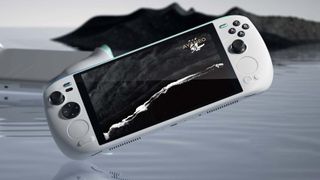 (Image credit: AYANEO)
What you need to know
AYANEO is a gaming brand from China that produces handhelds that utilize Windows operating systems and AMD Ryzen processors.
Valve's Steam Deck has been a popular gaming handheld due to its ties to Steam and its useful controls including unique touchpads.
However, the recently announced AYANEO KUN is not only the first handheld to copy the Steam Deck's touchpads but the first Windows 11 handheld to feature them as well.
The AYANEO KUN has several features that the Steam Deck doesn't including a larger screen, Hall effect joysticks, and much more.
Valve released its popular Steam Deck gaming handheld about a year and a half ago and it's had a very successful history so far despite competitors like Razer Edge, Logitech G Cloud, and ASUS ROG Ally also entering the handheld gaming space. Strangely enough, one aspect of the Steam Deck, the touchpads, has remained unique to Valve's device up until just recently.
This week, gaming competitor AYANEO revealed its upcoming handheld, the AYANEO KUN, which also incorporates these tactile sensors to make it easier to emulate mouse control within game menus and the Windows 11 operating system itself. This happens to make the AYANEO KUN the very first Windows 11 gaming handheld ever to feature touchpads. Additionally, the handheld has several other features that the Steam Deck does not including a larger 8.4-inch 2.5K IPS screen compared to Steam Deck's inferior 7-inch 1280 x 800p IPS LCD one.
AYANEO KUN specs
Price: Unknown
Processor: AMD Ryzen 7 7840U
Display: 8.4-inch 2.5K IPS touchscreen
Size: 12.3 x 5.2 x 0.86 inches (312.4 x 132.5 x 21.9mm)
Colors: Silver Wing, Black Feather, While Silk
Notable features: Hall sensing joysticks | Trackpads | Back buttons | Windows Hello | Fingerprint recognition
For those who might not know, AYANEO is a very new tech brand having been founded in 2020. Despite being so young, over the last few years, it has produced several gaming handhelds that run Windows operating systems and utilize AMD Ryzen processors. It continues to build upon its line of devices by providing the AYANEO KUN with several new features previously unseen in AYANEO gaming handhelds.
This includes back buttons for additional controls, the aforementioned touchpads for mouse-like navigation, a new heat dissipation system to increase performance, and a brand new 75Wh battery to increase battery life. AYANEO's previous handhelds allowed for fingerprint recognition via Windows 11, however, the AYANEO KUN also adds Windows Hello face recognition as a means of unlocking the device more conveniently.
Additional features to take note of are the AYANEO KUN's Hall effect joysticks and triggers, which mean that the handheld cannot suffer from drift issues like so many other handhelds and controllers do. That larger 8.4-inch 2.8K display will be one of the largest screens on a handheld while also offering an impressive resolution for crisp visuals.
It's unclear as of yet how much the AYANEO KUN will sell for, however, considering the amount of features and level of components it utilizes it wouldn't be surprising for it to cost around $1,000 or higher. It is expected to release late August and is gearing to show up on Indiegogo where its predecessors have also been made available for backing.
Windows Central's take
It's always good to see strides being made within the handheld gaming space, but over the course of the last year, we've seen so many new devices launch that it's starting to feel like an overwhelming onslaught. Unfortunately, there's no need to slow this down as no specific Windows 11 handheld has really been able to attain the chief position among the others. Each release has had specific flaws as well as positive aspects unique to it, but we haven't seen one that really stands above the rest.
For a while there, it looked like Asus ROG Ally would be the king thanks to its strong peformance and customization options, but then word came out that the microSD card reader can malfunction due to heat produced by the handheld and that's a huge problem for anyone wanting to store game data on microSD cards. The Steam Deck, of course, is popular, but it runs a proprietary SteamOS and was designed only to interact with a user's Steam library of Deck-verified games. This makes it far more limited than its competitors unless someone takes the time to jailbreak it.
Meanwhile, Logitech Cloud G is impressive but on a different level from the other handhelds mentioned here since it's designed around being a cloud gaming device rather than a small gaming PC that has controllers built in. This also makes it limited compared to the likes of ROG Ally and AYANEO devices. Then there is the costly Razer Edge, which has powerful performance but costs a lot and doesn't have nearly as good battery life as that found with the Kishi V2 Pro mobile phone controller.
AYANEO itself produces some powerful devices, but they aren't perfect. During testing for my recent AYANEO 2S review, I found that the handheld wasn't as powerful as the ROG Ally in just about every way. Considering that the AYANEO KUN uses the same AMD Ryzen 7 7840U processor I'm not expecting the next device to perform a ton better than its predecessor. However, AYANEO handhelds still perform well enough and they haven't had microSD card malfunction issues, so the company has a lead in that way. However, AYANEO handhelds also tend to cost a whole lot more than the others previously listed, which makes them less affordable.
So far, some of the biggest problems across all of these handheld gaming devices are their high cost and short battery life. If a gaming company really wants to break through and take the lead in the growing handheld gaming space they'll need to improve both of these things. However, due to the state of tech right now, that is likely a long way off.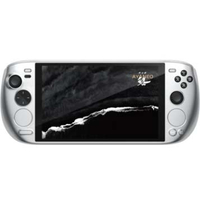 AYANEO KUN | See soon at Indiegogo
This upcoming handheld runs Windows 11, offers 2.5K, and features an AMD Ryzen 7 7840U processor. It's very thin and lightweight but has a larger screen than either the Steam Deck or ROG Ally. There are plenty of comfortable controls including trackpads to help you use mouse functions more effectively. It is expected to release this August and can be viewed at Indiegogo.
Get the Windows Central Newsletter
All the latest news, reviews, and guides for Windows and Xbox diehards.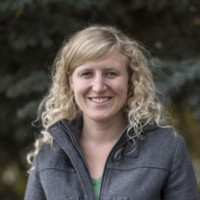 Self-professed gaming geek, Rebecca Spear, is one of Windows Central's gaming editors with a focus on Xbox and PC gaming. When she isn't checking out the latest games on Xbox Game Pass, PC, or Steam Deck; she can be found digital drawing with a Wacom tablet. She's written thousands of game guides, previews, features, and hardware reviews over the last few years. If you need information about anything gaming related, her articles can help you out. She also loves testing game accessories and any new tech on the market.
The needed battery capacity isn't by itself a cost problem; it's the bulk and weight.
What the category needs to do is take a hint from VR and AR headsets and add an optional extended battery/carrier fanny pack. Make the handheld gadget light enough with enough battery for an hour and a port to connect a wire from the fanny pack, which won't need SOA battery tech just cheap rechargeables for 3-4 hours.

(Only partly in jest - Early Toshiba Libretto Palmtops and Sony thin and light VAIOs had optional long life battery packs. Depending on the system, it might be possible to retrofit existing designs. You just need to let go of the SWITCH mindset.)

Reply