The Starfield Xbox controller and headset take you to the moon and back
Feel the G force as you hear your spaceship blasting off.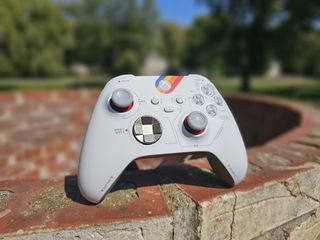 (Image credit: Michael Hoglund)
Starfield is Bethesda's latest entry into the RPG market that many would say they've helped define. Hitting high marks around the world with reviews and reaching over a million players across all platforms in less than a week, Starfield has come out swinging as one of the best games in 2023. With that said, you might wonder how to enhance your experience or get more Starfield in your life. Look no further: we've got the lowdown on some of the best companion peripherals I've ever seen to go alongside a game!
The official Starfield Xbox controller
Let's start with the controller first. I own 7 Xbox Series X|S controllers, from the standard black, the Series S white, a couple of fabulous colored controllers, as well as a Thrustmaster eSwap Pro X. Without a doubt, the Starfield controller is the best looking one I've ever seen.
I mean, look at this thing. It's gorgeous; there's no other way to explain it. The color scheme is not only helpful in detailing the controller layout but also sleek enough to leave holders starstruck. Controllers don't get better looking than this.
The more drastic control bindings easily stand out, like PWR and THROT. More humorous sections on the handles of the controller state GRIP HERE with arrows pointing downward. Every quick little scan leaves the holder smiling at the attention to detail.
Image 1 of 2
What about these triggers? Usually, I strongly dislike controllers, cases, and electronics with a clear casing, but this controller found a way to make its usage pop. The gold emanates from underneath, pulling the owner towards some eye candy that makes you want to locate and thank the designer of this handsome thing.
Even the touch is superb, reminding me of the diamond grips on Microsoft's Elite series of controllers. While you may not find yourself getting as sweaty in Starfield as in Call of Duty, it adds a layer of plushness to the senses that tops off the premium feel this controller provides.
For a controller that doesn't add any extra competitive features, it checks off every other box you'd want it to. Not to mention the gorgeous dynamic background.
Starfield's $130 headset
Now, the headset. This thing surprised me. For $130, I wasn't sure what I was getting. I'm generally the weird guy who buys headsets in the $200-$300 range. To top it off, I stay away from wireless technology and stick to corded. That was until this pretty thing.
Immediately, I felt the positives of having a wireless headset. The pairing was an absolute breeze, intuitive to the point that I didn't even need to check the instructions. I was hearing the sounds of Starfield within seconds. Both in-game and from the built-in sound effects. The menu sound from ingame plays when players first boot the headset up.
No cord meant true freedom; no longer was I tangling myself up, nor did I have to worry about creating too much tension on the cable. If I wanted to grab something, I could place the controller down without taking off the headset. There are so many benefits I neglect in the name of sound precision.
Image 1 of 2
The comfort is excellent once you properly adjust the headset to your head size. It feels plush against the sides and allows players hours of continual use without needing a break. Simply pleasant to the touch.
If you're a genuine audiophile and need an accurate sound down to the millisecond, this isn't the headset for you. There are issues with the bass being overly 'boomy,' and a noticeable latency if you look for it. Leaving players who want the fastest reaction times to footsteps in competitive games at a slight disadvantage.
The only other slight knock I have to give it is the light-up microphone. While it's initially fantastic to see and lights up to tell you that the microphone is active, it can be a nuisance during late hours. TV on, not another light on in the house, suddenly the rays of the cosmos will beacon from your microphone if you need to use it.
Should you buy them?
After buying these on hype during the Xbox showcase event, I'm glad I did. These are two of the coolest items I now own in my gaming collection, and they're some of the few items that are actually usable. I'm looking at you, Halo 3's 'legendary helmet.'
So, get these if you're in the market for a new controller, headset, or something that's simply nifty. They're amazing, and I'm proud to own them. Find where to buy them if you are lucky enough to find them both in stock!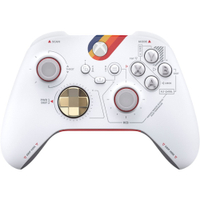 Starfield Limited Edition Xbox controller
Microsoft's limited edition Starfield version of the Xbox Wireless Controller features patterns and colors from in-game designs and interfaces, and is a must-have if for collectors and Bethesda superfans.
Buy at: Amazon | Microsoft | Target | Best Buy | Walmart | GameStop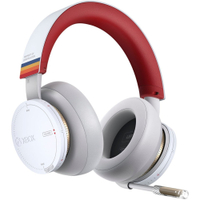 Starfield Limited Edition Xbox headset
Like its controller counterpart, the Starfield Limited Edition Xbox Wireless Headset looks like something straight out of Starfield itself. If you're in need of a new gaming headset, consider snagging one of these before they're gone.
Buy at: Amazon | Microsoft | Target | Best Buy | Walmart | GameStop
Get the Windows Central Newsletter
All the latest news, reviews, and guides for Windows and Xbox diehards.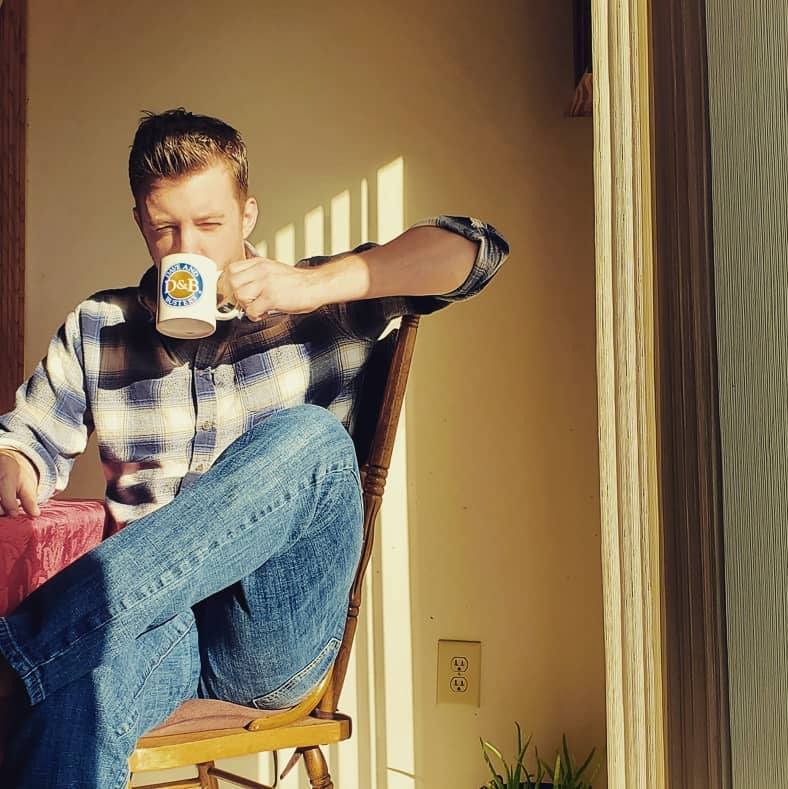 Michael has been gaming since he was five when his mother first bought a Super Nintendo from Blockbuster. Having written for a now-defunct website in the past, he's joined Windows Central as a contributor to spreading his 30+ years of love for gaming with everyone he can. His favorites include Red Dead Redemption, all the way to the controversial Dark Souls 2.