Xbox console storage is a struggle — here are 3 solutions at a steal in Amazon Prime deals
Amazon Prime Big Deal Days have big discounts on these drives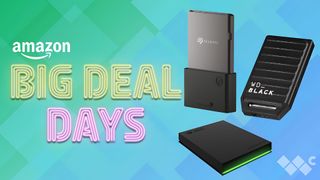 (Image credit: Future)
Big Deal Days
• Xbox accessories under $100
• Xbox accessories under $75
• The best gaming desktop deals
• The best gaming laptop deals
If you own an Xbox Series X or S, regardless of model, you are probably already aware that storage is an issue. File sizes are getting ridiculously large and the backlog only grows larger with the ever-expanding library of Xbox Game Pass games.

With the limited space of the internal SSD, you may turn to third-party options for your storage, and there are plenty of them endorsed by Xbox. The question is if you want an external SSD or an internal one that you can run games off directly. The price difference is a factor, but we've rounded up the 3 best deals on the Amazon Prime Day sales right now for you to choose from, and the internal options are pretty affordable.

Another benefit of purchasing extra storage is the ability to take your game library with you, so if you do change consoles it's simpler to transfer your games rather than relying on your broadband.

Starting with the Seagate Game Drive, you'll need to move games back and forth from this when you want to play some newer titles, but it's the cheapest and best looking of the bunch.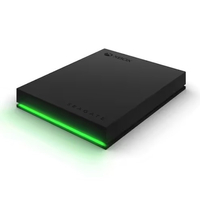 Seagate Game Drive for Xbox 2TB | was $92.49 now $69.99 at Amazon

If you need more space for backward-compatible games on your Xbox Series X|S console, grab the Seagate Game Drive. You can keep all the older titles off your console's internal drive, saving critical space for new games.

✅Great for: Storage for older games and a funky lighting effect.

Price check: $92.49 at Best Buy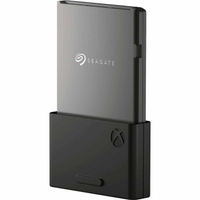 Seagate 1TB Storage Expansion Card for Xbox | was $219.99 now $129.99

The officially licensed products from Seagate and Xbox expand your Xbox Series X|S storage capacity by up to 2TB, with advertised 40% savings on 1TB and 20% on 2TB. It's worth noting though that the most recent price drop took this to $149.99 so while this is the cheapest, the discount isn't as hefty as advertised.

Sizes: 1TB | 2TB

✅Great for: If you want the OG

Price check: $129.99 at Best Buy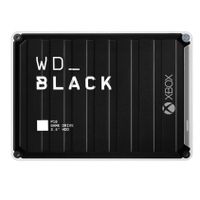 WD_Black 1TB Storage Expansion card for Xbox | was $149.99 now $124.99 at Amazon

An alternative to the Seagate internal storage, this will appeal if you prefer the sleek black design. It's also cheaper as we have only recently seen Seagate reductions.

✅Great for: You can run your next-gen games directly from this.

Price check: $124.99 at Best Buy
Adding more storage to your Xbox console is as easy as plugging in the cards to the back of your device, or with the external unit connecting with a USB wire.

The Xbox will automatically recognize the new storage and let you use it for your games. You can manage which games go on the card or the console using the Games & Apps menu on your screen. You can also take the card with you to other Xbox consoles, whether at your home or a friend's, and play your games without downloading them again.

Personally, think the WD_Black 1TB card is a better choice than the Seagate Xbox Series X|S 1TB card. It has the same capacity and speed, but it looks cooler and costs less. With these Amazon Prime Day deals, you can get the WD_Black 1TB card for a great price and fill it up with tons of Xbox Game Pass games.
Big Deal Days: The best savings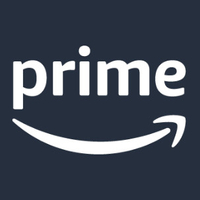 Amazon Prime: Free 30-day trial
Enjoy all the benefits of exclusive discounts during Amazon events, and cancel anytime. If you decide to stay, it's $14.99/month (plus tax) after the trial. Includes extra benefits like free games via Prime Gaming and more bonus content for subscribers.
Get the Windows Central Newsletter
All the latest news, reviews, and guides for Windows and Xbox diehards.
Jen is a News Writer for Windows Central, focused on all things gaming and Microsoft. Anything slaying monsters with magical weapons will get a thumbs up such as Dark Souls, Dragon Age, Diablo, and Monster Hunter. When not playing games, she'll be watching a horror or trash reality TV show, she hasn't decided which of those categories the Kardashians fit into. You can follow Jen on Twitter @Jenbox360 for more Diablo fangirling and general moaning about British weather.