The Logitech G402 Hyperion Fury wired optical gaming mouse is down to $21.49 at Target. The same mouse goes for $40 at other retailers, and it's actually going for as much as $60 at Best Buy. While we did this mouse drop to as low as $18 once last year, it has been selling for around $40 on average since then. Today's price is a great opportunity, but you may need to order for in-store pickup to avoid a shipping charge.
Almost half off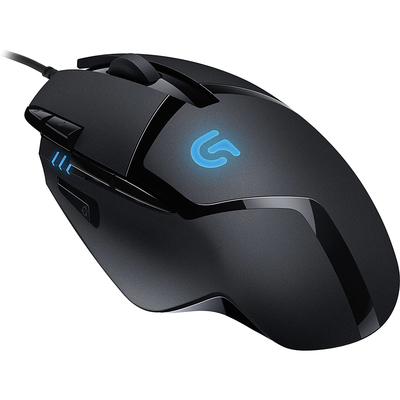 Logitech G402 Hyperion Fury wired optical gaming mouse
The mouse has a Fusion Engine hybrid sensor and a 1ms report rate for fast tracking speeds, eight programmable buttons, 4 on-the-fly DPI settings between 240 and 4,000, and full-speed USB connectivity. Save and playback macros.
$21.49 $40.00 $19 off
There is a newer version of this mouse called the Logitech G403 Hero. This version of the mouse has a more durable cable and a DPI that extends up to 16,000. However, it also sells for significantly more and goes for as much as $70.
The G402 connects through USB and has a 1ms report rate with a 32-bit microprocessor for super fast tracking and response times. It uses a Fusion Engine hybrod sensor with technology that improves tracking speeds. The DPI is adjustable between 240 and 4,000, and you can use a dedicated button to change it on-the-fly even during your work or while playing games. The mouse weighs just 108 grams, and it comes with a cable that's seven feet long so you can be flexible with how and where you use it.
The mouse has eight programmable buttons. You can customize each one for your gaming sessions, and use the mouse's onboard memory to save your settings.
We may earn a commission for purchases using our links. Learn more.