Surface devices are up to 30% off, including Surface Laptop Studio
Best Buy hosts a Surface savings deal with fantastic price drops on several Surface devices.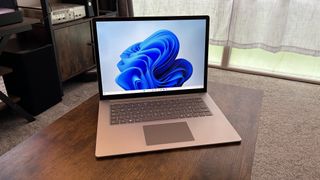 (Image credit: Windows Central)
Best Buy is hosting a Surface-Savings event with excellent deals on all Surface products, covering various form factors from tablets to powerful laptops. From high-end to entry-level devices, discounts are available.
If you need guidance, Windows Central offers comprehensive coverage on various Surface products found in our Surface Laptop Studio review, Surface Pro 9 review, Surface Laptop 5 review, Surface Go 3 review, and Surface Laptop Go 2 review. One trick is finding potential steals on Open-Box items, depending on your location, which might be slightly higher priced on Amazon from third-party sellers.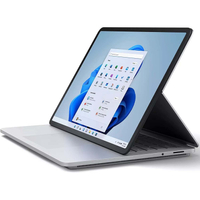 Microsoft - Surface Laptop Studio 14.4" Touch Screen – Intel Core i5 -16GB Memory – 256GB SSD - Platinum: was $1,599.00 now $1,099.99 at Best Buy (30% off)
The successor to the applauded Surface Book line, the Surface Laptop Studio was the first generation in a new approach by Microsoft to compete with the Macbook Pro and iPad Pro in one device. The screen slides down into two positions to make writing on the tablet with the Surface Pen easier.
With the recent release of the Surface Studio 2, which we gave a great review, this 1st generation model is enjoying a clearance deal, so grab it while you can.
✅Great for: Sketch, artistic work, and medium workflows (lacks RTX GPU).
💰Price check: $1,090.00 at Amazon

Another deal worth highlighting is The Surface Laptop 5. This is the newest option for the Surface Laptop numbered series released at the end of 2022. We gave it a nearly perfect score in our detailed Surface Laptop 5 review. It comes in various colors and configurations, so finding the one perfect for your needs and tastes should be easy. Like all Surface laptops, the keyboard is a dream, and the Laptop 5 boasts excellent battery life.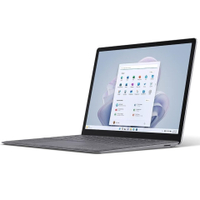 Microsoft - Surface Laptop 5 – 13.5" Touch Screen – Intel Evo Platform Core i5 – 8GB Memory – 512GB SSD): was $1,299.00 now $999.99 at Best Buy (17% off)
This is the Sage version of the newest Surface Laptop. Several other versions are on sale for different amounts, but this is an excellent middle-of-the-ground option with an i5 12th Gen CPU, 8GB of RAM, and an upgraded storage capacity with a 512 GB SSD.
✅Great for: Those that want a premium feeling and performing laptop with the excellent touch support of Surface.
💰Price check: $900.00 at Amazon (black version)
Here at Windows Central, we love the Surface devices. They might have slowed down a bit in the last year, but their technology and convenience are still top-of-the-line. It's worth calling out if you're a tech enthusiast and love Surface as much as we do that Best Buy currently has the Surface Laptop Studio 2 in stock. Read our full Surface Laptop Studio 2 review for all the details. Spoiler: we loved it.
Are you seeing great Surface deals we didn't highlight here? What do you think the future is for the Surface product line? Let us know in the comments.
Get the Windows Central Newsletter
All the latest news, reviews, and guides for Windows and Xbox diehards.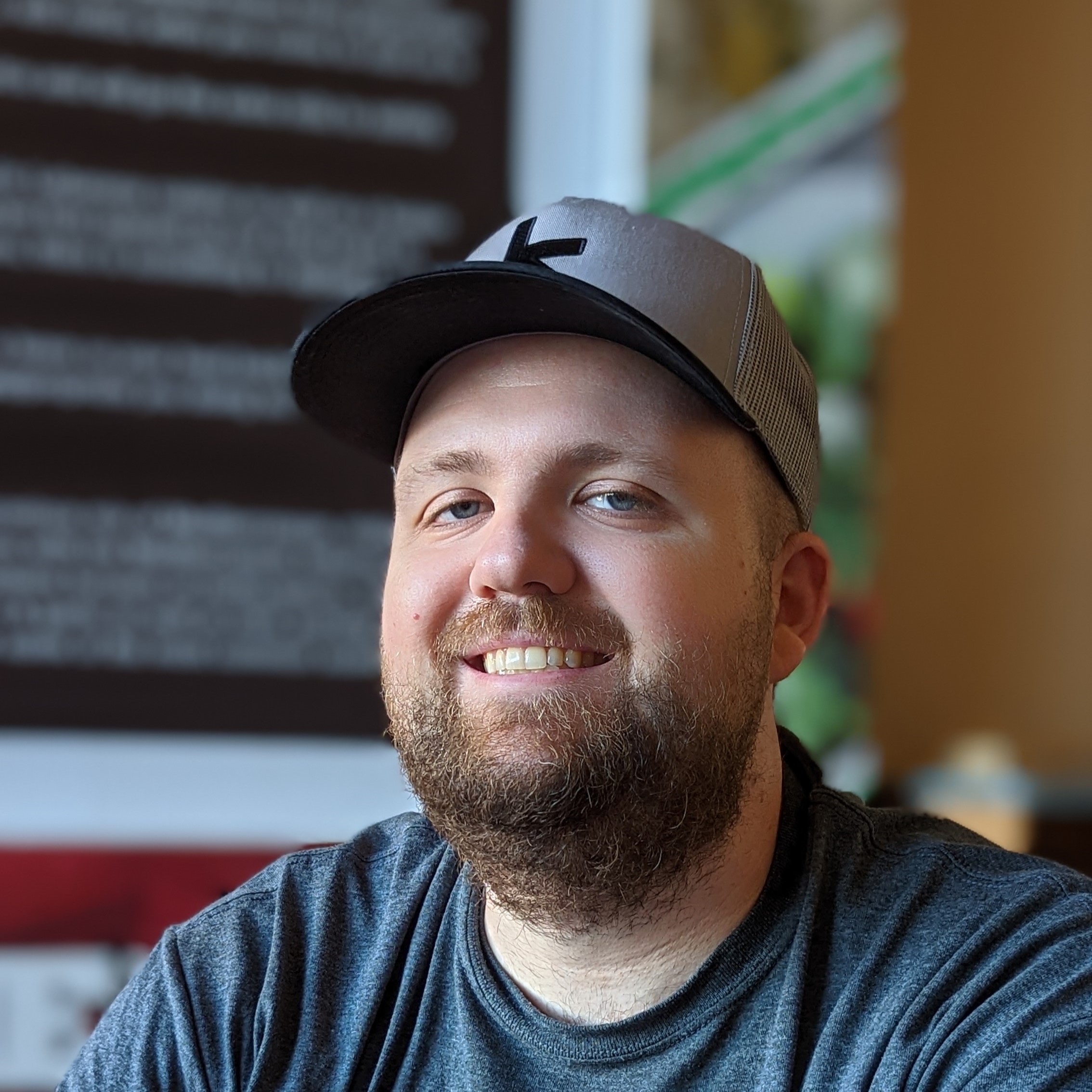 Colton is a seasoned cybersecurity professional that wants to share his love of technology with the Windows Central audience. When he isn't assisting in defending companies from the newest zero-days or sharing his thoughts through his articles, he loves to spend time with his family and play video games on PC and Xbox. Colton focuses on buying guides, PCs, and devices and is always happy to have a conversation about emerging tech and gaming news.
"The successor to the applauded Surface Book line, the Surface Laptop Studio was the first generation in a new approach by Microsoft to compete with the Macbook Pro and iPad Pro in one device. "

Except that the MacBook Pro and iPad Pro run different OSes and different apps. MacOS is a desktop OS running mouse/keyboard apps and iPadOS is a tablet OS running actual touch screen apps.

A desktop OS (Windows) with mouse/keyboard apps is not a tablet. Unplugging the mouse and keyboard does not turn a Windows laptop into a tablet. Each version of Windows after 8 has been less touch screen oriented.

There is an obvious reason why iPads don't run MacOS and MacOS apps. There is an equally obvious reason why iPads own the tablet market and Windows "tablets" do not.

Reply