All the new Xbox One games revealed at The Game Awards 2017
Catch up on all the announcements from The Game Awards 2017, right here.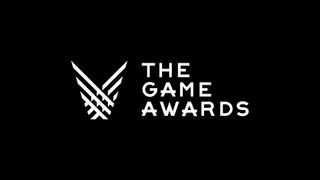 (Image credit: The Game Awards)
The Game Awards 2017 recently wrapped up in Los Angeles, not only honoring developers for their creations but announcing more to come. Throughout the event, a fair number of reveals were made - many expected to release on Xbox One. If you missed any of the reveals, we've wrapped up everything you need to know about Xbox One games right here.
World War Z
World War Z is a new shooter that's coming to Xbox One, and other platforms, soon. While the visuals may not be that hugely impressive, the game stands out for the volume of zombies on-screen. The game is expected to be a four-player co-op experience inspired by the film franchise.
In the Valley of Gods
In the Valley of Gods is a new single-player adventure from the creators of Firewatch. It looks like an intriguing experience which tasks you with exploring Egyptian tombs and documenting your journey. It's unclear what the plot of the title will be, but the visuals are breathtaking, to say the least. You play as an explorer and filmmaker who, along with your old partner, has traveled to the middle of the desert in the hopes of making a seemingly-impossible discovery. Campo Santo confirmed that the game was coming to PC but they haven't ruled out a console release. Considering that Firewatch eventually made its way to Xbox One, there's hope.
FromSoftware
The creators of the Dark Souls franchise teased a new game they're working on. It's unclear what genre the title is in except that it's going to be gory judging from the blood-soaked weapon. Hopefully, it'll be a multiplatform experience like Dark Souls.
Fade to Silence
Fade to Silence is an adventure game which takes place in a frozen wasteland. It's coming to PC and current-generation consoles possibly next year.
Soulcalibur VI
A few days ago there were rumors floating around that Soulcalibur VI was close to a reveal, as a PlayStation 4 exclusive. Luckily, that's not the case and it's coming to Xbox One and PC too in 2018. Fans have been waiting for the return of this legendary fighting franchise for a while now, so here's hoping this latest entry doesn't disappoint.
Fortnite
Fortnite recently got a battle royale mode but today Epic Games announced a new 50 vs. 50 mode. The last team standing wins!
Sea of Thieves
The day many gamers have been waiting for is finally here, Sea of Thieves will launch on March 20, 2018.
A Way Out
A Way Out was announced during E3 2017 and features co-op gameplay featuring two prisoners. It's from the creators of the deeply moving "Brothers: A Tale of Two Sons." Luckily, we won't have wait too long to play it as it launches on March 23, 2018.
Witchfire
If you loved The Vanishing of Ethan Carter or are on the lookout for a new first-person shooter, you're in for a real treat with Witchfire. Witchfire is still expected to be far from release, but there's a chance it may come to Xbox One eventually.
PlayerUnknown's Battlegrounds
PlayerUnknown's Battlegrounds' new desert map was revealed during the event. The title launches on Xbox One via Xbox Game Preview starting December 12, 2017, following its success on PC.
Metro Exodus
Metro Exodus is a post-apocalyptic shooter that takes place in Russia, now on track for fall 2018.
That's it from The Game Awards 2017. Which announcements were you excited for? Let us know in comments! Many great games are coming to Xbox One in the coming months despite the fact that titles like The Crew 2 and Far Cry 5 have been delayed. As far as accolades go, Cuphead and Forza Motorsport 7 won awards at the event. Those of you who watched it on Mixer will get Goat Simulator, a Halo Wars 2 Leader, a Forza Driver Suit, and Warframe add-ons for free.
Keep an eye on WindowsCentral.com/Gaming for all the latest in Xbox and Windows 10 gaming, accessories, news, and reviews!
Get the Windows Central Newsletter
All the latest news, reviews, and guides for Windows and Xbox diehards.
Asher Madan handles gaming news for Windows Central. Before joining Windows Central in 2017, Asher worked for a number of different gaming outlets. He has a background in medical science and is passionate about all forms of entertainment, cooking, and antiquing.
Wow. Aside from Soul Caliber, not a single game I'd play. =( I was really hoping for some more RPGs. Outside of Sea of Thieves and Fortnite, these all look so grim and dark. =/

>> I was really hoping for some more RPGs I'm very worried that the days of "western" single player RPGs are gone. :(

Bethesda is here to stay, don't worry.

The only one I did not like at all. :)

cuphead (which isn't even an exclusive) saved xbox from shame at the event. where's the hype for 2018? sea of thieves? crackdown? oh my...

I hate to admit it but I agree with your comment. Nevertheless there are plenty of good games to play :)

And not having hype is a bad thing because...

It shows how little effort MS is putting into providing new games for their customers/gamers. I thought more people would want more games, but for some people brand loyalty is more important. A certain company should not be criticised...

Anthem, Ashen and all those games in the article?

Sea of Theives everyone talks about... You have to play it then you will love it.. We will "sea"... PUBG not my type of game but I am glad it exists on Xbox because there is a huge following... Personally I am looking forward to Metro Exodus (but probably buying PC) and From Software has always been intersting with the Dark Souls series. MS is behind the ball and needs to stop canceling exclusives unless they have some replacements. Like it or not PS is killing them in sales because of it. I bought a PS4 pro this year specifically for 5 exclusives and 3 of them came out this year (FFXII, Nioh, and Horizon). At least MS has acknowledged there is an issue. Just hoping its not a 4 year wait because they dont have a lot in the pipe.

Scalebound is likely a disaster judging from the last e3 stage demo... ps1 era programming concept in 2017... Did it even look fun? The studio is also running multiple projects at the same time... Will you give'em another 4, 5 billion dollars to run another 3~4 years? Make it a launch title for xb1x next? (Then prob flop like most ps4 exclusives, lose billions and get laughed about...) * Months ago, we took back an out sourced game project (xth in the series) cause it's in a bad shape after years of development. The plan was to put our best programmers to fix it. Today I learned... the team is in low morale, half given up. Upper level is trying to find someone to pick it up (so that we can postpone the loss to another quarter... last I heard was more than -60m dollars). And we all know, ANY studio (even the incompetent one) would say "sure, we can fix it"... everyone knows what's gonna happen. Seen too many. Tbh, you may be buying those ps4 exclusives... but most ps4 owner aren't...

Scalebound looked interesting... Fable has always garnered decent reception. 2 things canned this year that Microsoft is funding. There is a big difference between paying Bungie a big wad of cash for them to restrict content from competing platforms and paying a studio to specifically make the game for you. Generally those type of exclusives are cheaper since the investor (Microsoft) is taking the risk that the game sells. And as for the PS4 exclusives... I think you are smoking crack since Nioh, Persona, Nier, and Horizon all sold very well and yes those sales translate into hardware sales. If you sit at a store and say "I would like to play FIFA" and look at Xbox and PS4 they are equal when it comes to terms of FIFA... But then the decision what else do I want to play? It's the exclusives that drive the decision one way or the other when the rest of the decision is relatively the same. And right now MS is losing that fight Cuphead is not going to drive hardware sales. As good as it is its for a very limited audience. Forza, Halo and Gears are a few of Xbox's titles that actually sell systems.

Oh here comes Hirox K with his usual company "fan" bs. "give'em another 4, 5 billion dollars to run another 3~4 years" Billion?? lol "Then prob flop like most ps4 exclusives" Most PS4 flop? Really do you have numbers or are you just making stuf up as usual? "Tbh, you may be buying those ps4 exclusives... but most ps4 owner aren't..." History, logic and MS's E3/gamescom conference shows the importance of exclusives. You can try to downplay it as much as you want because the company you're worshipping (MS) isn't making a lot of it and you want to damage control that, but the reality is that it is a factor when it comes to console sales...

Anthem is really the only game I'm looking forward to at this point. It wasn't shown?

Anthem wasn't shown. And frankly it was obvious a lot of titles from Activsion and esp. EA weren't part of any major awards. With all the controversy I'm sure they didn't want chance for fans to make a scene. I did like Zach Levi making the joke about needing to pay microtransaction to unlock the envelope to see who won. LOL

Who won the awards? I bet the farm Zelda did, it always wins everything for some reason.. I was hoping Warframe won best ongoing game, it deserves it

Sigh :goes back to playing Titanfall 2 forever:

Bayo 3 with version of Bayo 1 and 2 is a huge win for Nintendo, but for Xbox i'm sad about the comming game state :( we really have nothing to look forward to aside from niche games... would of loved a teaser for FH4 or something like that to help tide over the fact that i'm not a PUBG fan, and for the most part don't really care about the other games in this list, SoT looks insteresting but it's a wait and see tittle, Metro doesn't look interesting, but it would depend on lenght of game :(

"All the new Xbox One games revealed at The Game Awards 2017" Once again. Another Asher Madan article where he mislead reader with his bs propaganda. Many of the titles here are not confirmed to come on XB1. Has this site officially become a site for MS/XB fanboy where an "author" mislead it's readers by spreading bs in order to hype up products of a company? This guy, Asher Madan used to run a MS/XB fanboy site were he used to post many lies and bs. And he used to delete or edit comments that were exposing hum, criticising MS/XB or just praising the competition (mostly PS). I certainly hope this isn't the case and that authors will respect their readers...