How long do you think Black Friday should be?
Black Friday has turned into Black November. Do you think that's too long?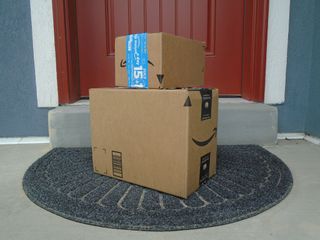 (Image credit: Windows Central)
If you look at the name "Black Friday," you'd assume that it was a single day, but over the years, the shopping event has ballooned to several days or even weeks, depending on where you live. What was once a day for shopping on the Friday many people had off after Thanksgiving is now an international event that drives millions (billions?) of dollars in sales. In this week's poll, it's time to share how long you think Black Friday should be.
At the fear of sounding like an old man yelling at a cloud, back in my day, Black Friday was only on Friday. I admit that I went to some doorbuster deals at midnight, but they were always technically on Friday. As internet shopping grew, Cyber Monday became a thing. Now we're at the point where some "Black Friday" sales start at the beginning of November or late October. This, of course, rolls into holiday shopping up until the end of each year.
Over here in the UK, some retailers have dropped the pretense of having Black Friday be the day after Thanksgiving. American Thanksgiving isn't a thing here, so why not activate Black Friday early to create another week of holiday shopping?
While some dislike Black Friday and the nature of consumerism expanding, others welcome the switch to Black November. If you have to buy a gadget or gift, why not take advantage of a month of the best Black Friday laptop deals or the best Black Friday Surface deals, some would argue. If you don't like deals, you don't have to spend money on them.
Where do you fall when it comes to Black Friday shopping? Sound off in the poll above and share your feelings in the comments below.
Windows Central Newsletter
Get the best of Windows Central in in your inbox, every day!
News Writer and apps editor
Sean Endicott brings nearly a decade of experience covering Microsoft and Windows news to Windows Central. He joined our team in 2017 as an app reviewer and now heads up our day-to-day news coverage. If you have a news tip or an app to review, hit him up at sean.endicott@futurenet.com (opens in new tab).
They need to come up with a different moniker. It's like calling December "Boxing Day Month"

Make it a week starting Black Friday. A month is just too much, then again the "deals" in the UK are pretty ***** in comparison to the US. No different than, your bog standard sales. Not to mention the price increases that happen on the sly than are then on "sale" when Black Friday approaches.

The Friday after Thanksgiving. I have no idea where all these extra days came from...

Well, not every country celebrates thanksgiving.

True, and in theory no other countries should celebrate Black Friday (other than those with Thanksgiving), but given how readily available online shopping is other countries need to follow suit or people will just buy from elsewhere and local businesses will lose out. That being said, the entire concept of Black Friday even trump's Valentines Day for most commercialized "holiday".

It should be a single day, anything else is moronic.

Until the Surface Duo 2 is on sale for $999.99 so I can pick one up without trading another device in.

It always made me sad that Thanksgiving day with it's focus on gratitude for the incredible abundance we already have was followed a day later with news worthy fights, tramplings, shootings and blatant displays of greed and selfishness. Starting a few years ago the greedy retailer CEO's and other top brass couldn't even allow their employees a full day to be dedicated to gratitude. They invaded the holiday of gratitude with their greed to beat their competition. I personally am glad the official black Friday thing has blown up and been watered down and lost it's uniqueness. Maybe we can get back to spending at least one full day a year united as a country in gratitude for the incredible abundance we already have.

I think that day is Christmas, at this point. Alas. I feel you on a lot of this.

Call me crazy, but I think it should be at least the week, if not the whole month so long as there are the same deals throughout and I don't have to check each day/hour. I think it's a great thing that there isn't a need for people to stand in line for hours or days at a store for a BF deal and then crowd and trample over people to get those deals at opening.

Yeah, that's actually a pretty good point. The longer it is the less likely people are going to be scum, but then again, this is people we are talking about.

364 days. If you can make a profit selling at these prices then why on earth do we have to pay higher prices during the rest of the year.

Cost of goods change for retailers. Suppliers provide rebates at various times to allow for retailers to provide discounted prices. When a department store is offering a sale on something (not just discounting aged stock) it's usually because the supplier has provided a discount to the store.

One electronic retailer where I live has a Black Friday month of November.

I never understood why it came to the U.K., since we don't celebrate Thanksgiving Day and to be honest, looking at what Thanksgiving Day is about in the U.S., I wonder what on earth these sales have to do with it anyway. It is about trying to sell more stuff and to be honest the price drops are not that much and most of the time people just buy stuff they don't really need. I know, I was looking at an Echo show 8, but decided againstg it as I really don't need one, my Echo dots do what I need.

From what I understand, Black Friday was a day for stores to get "back into the black" by offering sales after the Thanksgiving holiday.

Ah, I see and then for some reason they decided to do it in the U.K.

I'd say so. Our shops in Australia decided to jump onboard this Black Friday sales gimmick as well despite us having no Thanksgiving holiday. When my mum asked me about Black Friday a couple of years ago, I knew the seppo influence was greater than I had anticipated. For us here in Australia, I'd say it's only a matter of time before we start celebrating things like the yanks' Independence Day and what-have-you.

In Australia, I'd only heard of Black Friday maybe 6 or 7 years ago probably from the Windows Central podcast or something. Then, some software vendors that I'd previously purchased from started having pretty nice Black Friday deals. This expanded to goods and now Australian businesses are starting to offer Black Friday deals. I don't mind taking advantage of the deals from US companies online. These days, I don't find the deals that great, anyway. We in Australia follow the US like little puppies trying to emulate the yanks as much as possible. Halloween is promoted here way too much. No doubt, it's only a matter of time before we also celebrate Thanks Giving Day or whatever it is as well as celebrate Presidents' Day and Independence Day.

Black Friday should be 365 days of the year.

All I know is it should be illegal for stores like Target to open on Thanksgiving.
Windows Central Newsletter
Thank you for signing up to Windows Central. You will receive a verification email shortly.
There was a problem. Please refresh the page and try again.