How to pick a budget laptop: Performance, display, battery, and more
There are plenty of budget laptops on the market, but some are certainly better than others. Here's how to not get burned the next time you buy.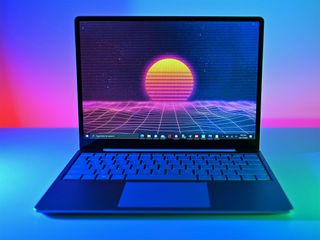 (Image credit: Daniel Rubino / Windows Central)
One of the best things about shopping around for a Windows laptop is the amount of options you have. There are countless manufacturers putting out countless PCs, many of which end up on our list of the best Windows laptops. What if you're working with a tight budget? In many cases, as a laptop's price tag shrinks so does its roster of quality features. But this isn't always true; there are plenty of great laptops out there that won't break the bank. You just need to know how to find them. This guide can help you navigate the market and find the best cheap laptop possible.
Know what level of performance you need
The first thing you need to consider — even before size and extra features — is the level of performance required for the work (or play) you have in mind. Many budget laptops have a processor (CPU) best cut out for very light work. These are usually Intel's Pentium, Celeron, or Core m series, or AMD's Athlon or A series CPUs. They'll get the job done, just not at the speed you might expect. Our review of the Surface Go 2, a budget laptop with a Core m3 CPU, has a lot more information about the level of performance.
Intel's Core series or AMD's Ryzen series of CPUs are a big step up in terms of performance for general productivity work, like word processing, web browsing, news, email, and video streaming. Intel is currently sitting at 11th Gen for its Core chips, and you should try to get something within the last couple of generations for the best effect. You'll often find a Core i3 in a budget laptop, though you might get lucky with a Core i5 for even better performance.
AMD's latest are Ryzen 5000 Mobile, though Ryzen 4000 Mobile are also still solid chips. Similar to Intel's Core i3, i5, i7, and i9 naming scheme, AMD has Ryzen 3, Ryzen 5, Ryzen 7, and Ryzen 9. You'll generally find a Ryzen 3 or Ryzen 5 CPU in budget laptops, with Ryzen 5 delivering better performance.
RAM must also be considered. Most laptops these days have a minimum of 4GB, which will handle Solitaire, email, and web browsing. For much better performance, stick with at least 8GB of RAM. Check out our ultimate RAM buyer's guide for more information.
As for graphics, whatever comes integrated with the CPU is usually what you'll get in a budget laptop. There are some borderline budget picks in our collection of the best gaming laptops, but you'll generally be looking at a much higher price tag if you need a system for gaming or design and development work.
Best budget laptop
Surface Go 2 gets a much-improved processor that finally delivers on speed, but without making battery life worse. Thinner bezels and a larger display go a long way to improve usability. With options for 4G LTE and a premium build, there is still nothing like Surface Go.
Know the difference between eMMC, SSD, and HDD storage
Spinning hard-disk drives (HDD) are inexpensive, but they're also slow and more prone to failure than solid-state storage. If you can't be bothered watching a program load for what seems like ages, stepping things up to eMMC storage or a solid-state drive (SSD) makes a lot of sense.
Embedded MultiMediaCard (eMMC) is an inexpensive storage solution that's generally faster than HDD storage. It's built right into the laptop (hence the embedded part) and comes in different sizes from 32GB up to 256GB. eMMC storage isn't necessarily bad, but it's certainly not on par with true SSD storage.
An SSD is faster, and it can often be swapped out if the laptop in question allows for DIY upgrades. I wrote a guide on eMMC vs. SSD storage with a lot more information about how these technologies differ, but the bottom line here is that you'll be much happier with the SSD.
Know a laptop battery's true potential
Laptop manufacturers make some outlandish claims when it comes to battery life, even if you're shopping for high-end Ultrabooks. And since battery life is so important in the overall buying equation, you need to know how long it will actually last between charges.
Your best bet on this front is to read plenty of independent laptop reviews where the battery is put to a reasonable test. If you can find a budget laptop with seven or eight hours of life, you'll know you're on the right track.
Choose a display with the right size and resolution
Once you have the right level of performance nailed down, the next most important thing to consider is the display. Not only do you want the right size, but you also want the right resolution. You should also think about where or not a touch display is important enough to warrant the extra price. If you're not buying a convertible or tablet PC, chances are you can get away with a non-touch screen to save some money.
You'll generally find laptop displays ranging from about 11 inches to 17 inches. For reference, I work all day on a 13.3-inch display without any issue, but 15 inches provides quite a bit more space for watching movies or for productivity purposes. A 17-inch display is comparatively huge, but it also cuts down on portability. Then there are the uncommon displays, like the 12.45-inch Surface Laptop Go with 1536x1024 resolution and 3:2 aspect ratio.
As a general rule, you don't want the resolution to dip below 1920x1080 (FHD) unless you're really only using the laptop for basic work. A display with 1366x768 (HD) resolution might be cheaper, but it won't look nearly as good. You don't need to worry as much about 2560x1440 (QHD) or 3840x2160 (UHD/4K) resolutions at the budget level, as most displays above FHD will add too much cost.
Just because a laptop's display has an FHD resolution and is at the right size for your needs doesn't mean it's going to be completely perfect. There are many different displays out there, and you must also consider brightness, color, and contrast. You want a display that's bright enough to fight off glare, and you want something that doesn't look completely washed out.
Laptop manufacturers don't often give up this information, especially if it's a cheaper display, so your best bet again is to check out independent reviews.
Know where the budget laptop cuts corners
We've covered system performance, storage, battery life, and display, but that leaves a whole lot of laptop without mention so far. Manufacturers will often advertise some shiny features that distract you from the lesser qualities, only for you to discover them on your own once the PC is open in front of you. The best thing to do is test the laptop in person before buying it to see if you can spot any cut corners. This, however, isn't always possible, but quality reviews should have this information.
Watch out for mention of the typing and pointing experiences, especially if you're going to be using the laptop for homework or office work. The keyboard and touchpad are your entry to the system, so you want a combination that's easy to work with. Lots of key travel, large keycaps, and a backlight are all things to consider. As for the touchpad, be sure it uses Precision drivers and make note of how well it tracks and clicks. The touchpad is often where you'll see a cut corner.
A laptop's ports are also an important factor. You don't want a laptop with too few ports, and you also don't want a laptop without modern ports. While USB-A once reigned, the USB-C form factor has now taken over. Chances are you won't find Thunderbolt 3 or Thunderbolt 4 on a budget system, but at least try to shoot for USB-C. This will set you up nicely for plenty of modern accessories and will even get you connected to some of the best laptop docking stations. If you plan on watching TV and movies, an HDMI port will get you connected to a TV or monitor. An SD or microSD card reader is a nice bonus, but it's not absolutely necessary unless you plan on using the laptop for something like photography work.
If something feels like it's not working properly, be sure to check out your warranty options. A friend of mine recently purchased a budget laptop with no issues other than a touchpad that sticks when clicked. He assumed it was just part of the budget experience, but I urged him to send it back for repair or replacement. A budget price isn't an excuse for a laptop with parts that don't work properly.
Looking for some cheap Chromebooks to consider over Windows 10 laptops? Be sure to check out Android Central's roundup of the best cheap laptops under $700.
Powered by AMD
AMD's latest Ryzen processors now power HP's budget-friendly ENVY x360 convertible PC. The low price, excellent performance, and overall premium-feeling design make it easy to recommend as one of the best budget convertibles around.
Get the Windows Central Newsletter
All the latest news, reviews, and guides for Windows and Xbox diehards.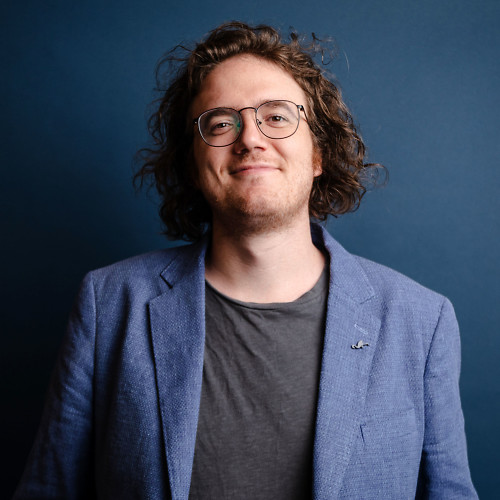 Senior Editor, Laptop Reviews
Cale Hunt is formerly a Senior Editor at Windows Central. He focuses mainly on laptop reviews, news, and accessory coverage. He's been reviewing laptops and accessories full-time since 2016, with hundreds of reviews published for Windows Central. He is an avid PC gamer and multi-platform user, and spends most of his time either tinkering with or writing about tech.