How to remove the Power button from the Sign-in screen on Windows 10
Prevent users from shutting down your PC and losing unsaved work by removing the Power options menu from the Sign-in screen on Windows 10.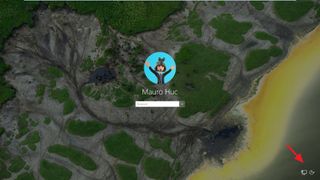 One of the great things about Windows 10 (and on nearly every version of the operating system) is that you always have multiple ways to access and change settings. For example, if you need to restart, sleep, or shutdown you computer, you can access the Power options menu from the Start menu. You can right-click the Start button and select one of the options from "Shut down or sign out". You can use specific commands on Run or Command Prompt, and you can even access the Power options in the Sign-in screen.
While it can be convenient to access, in this case, the Power options in a number of ways, sometimes you may want to consider to hide this feature from the Sign-in screen to prevent other users from accidentally or purposely shutting down your computer, which can result in data loss.
In this Windows 10 guide, we'll walk you through the steps to disable the Power button from the Sign-in screen on your PC.
How to remove the Power button and its options from the Sign-in screen
Important: This is a friendly reminder to let you know that editing the registry is risky, and it can cause irreversible damage to your installation if you don't do it correctly. It's recommended to make a full backup of your PC before proceeding.
Use the Windows key + R keyboard shortcut to open the Run command.
Type regedit and click OK to open the Registry.
Browse the following key:HKEY_LOCAL_MACHINE\SOFTWARE\Microsoft\Windows\CurrentVersion\Policies\System
Double-click the shutdownwithoutlogon DWORD and change its value from 1 to 0.
Click OK.If the DWORD doesn't exist, you'll have to create it:

Inside the System (folder) key, right-click, select New, and click DWORD (32-bit) Value.
Name the key shutdownwithoutlogon and press Enter.
Double-click the shutdownwithoutlogon and make sure its value is set to 0.
Close the Registry.
Restart your computer to complete the task.
After making the changes, the Power button along with its options will be removed from the Sign-in screen at startup or when you lock your device. This will help you not only to reduce the chances of someone accidentally shutting down your computer, but it'll also minimize the chances of you losing data from unsaved work when your PC is locked.
At any time, you can revert the changes by following the same step mentioned above, but this time, change the value on step 4 from 0 to 1. Then restart your device to complete reverting the changes.
More Windows 10 resources
For more help articles, coverage, and answers on Windows 10, you can visit the following resources:
Windows 10 help, tips, and tricks
Mauro Huculak is technical writer for WindowsCentral.com. His primary focus is to write comprehensive how-tos to help users get the most out of Windows 10 and its many related technologies. He has an IT background with professional certifications from Microsoft, Cisco, and CompTIA, and he's a recognized member of the Microsoft MVP community.
Anyone knows how can I disable Windows to autologin to last used account (accounts without password)? It's very annoying. I would like the sign screen to be always present.

I have a Pin and/or Password, it never autologins to last account when I use the shortcut like "Win + L"

Have you tried running netplwiz from the search bar? See if you can disable autologin from there.

Thanks for the tip! I had never really considered this issue but it does make sense. There are some shady, spiteful people out there. I wonder if there's a way to require a pin/PW from the user that locked the PC before it can be shutdown from the lock screen.

Good tip: However, as long as the option to hold the power key down to shut the pc off still exists, those shady pple still have a way. Thank goodness I don't know any :-)

Well that's weird because for some reason my power button has been missing from the lock screen for quite some time and I've never done anything like this before. I'll have to investigate to see if I can make it come back using this guide!

Well eventually two kinds of people benefited from this article ;)

Why would you do this? If it is on purpose, the person doing it could just press the hardware button in as well or cut of power. And who is "accidentically" going to go one someone elses PC, hit the power options button and shut down?

I think I can see this bit more sense on tablets, though Windows 10 wasn't even design to just rely on the hardware button alone in mind as holding it down actually just turns off the device, no shutdown options that the software button provides. Windows 10 needs a new UI to have power options when using a hardware button, something like a nice dialog box Win8 style or based from W10M slide down-to-turn off except changed to actually have power option to choose from. There is really no need for the software power button to be always visible on tablets, especially from Start screen. It just begs to be accidentally trigger especially that the power button is on the side of the screen.

I wouldn't recommend doing this. It eliminates one of the ways to boot into the advanced boot menu, which could be bad if you need to restore/"refresh"/boot into safe-mode.

I don't have a power button on the start screen. How can I get it there?

How do you add a power button because I've never had one and it's very annoying having to log in to turn the pc off

This is a cool find! I'm not playing with a few other settings in that registry area. Question - is there a similar way to disable the Ease of Access menu from the login screen? My kids drive me crazy playing with it!
Windows Central Newsletter
Thank you for signing up to Windows Central. You will receive a verification email shortly.
There was a problem. Please refresh the page and try again.