A few years ago, HP released what I thought was one of the most innovative and creative convertible laptops yet — the HP Spectre Folio. But there were two big gripes, including the abhorrent trackpad and the somewhat cramped 16:9 display.
HP is back with the Elite Folio — a shift in the product line from prosumer to business — and it proves HP is listening to feedback. While I consider the Surface Pro X one of the best laptops with a Qualcomm Snapdragon processor, the Elite Folio, in many ways, outdoes it thanks to its pull-it-forward display.
Here's why I think HP has really nailed this concept and why this always-connected 4G/5G laptop is one of the most exciting this year.
Bottom line: HP Elite Folio is a significant step forward for always-connected ARM-powered laptops. With an excellent display, keyboard, and superior 2-in-1 design, the Elite Folio is perfect for those who need light computing and an all-day battery. Just be wary of the high price.
For
Excellent, high-quality 2-in-1 design
Very good 3:2 touch display with included pen
Surprisingly good audio
Great battery life
Against
Super expensive
Hard to open
Glossy display
HP Elite Folio: Price, availability, and specs
Pricing for the Elite Folio begins at $1,699 and goes up to $2,327 depending on configuration options.
The lowest base model features a 13.5-inch 1920 x 1280 BrightView display, Corning Gorilla Glass 5, that peaks around 400 nits and ships with Windows 10 Home. Storage is 128GB with 8GB of RAM and no 4G LTE. However, HP steers buyers towards the 4G model by default. This laptop is one of the first Snapdragon Qualcomm PCs that makes 4G optional for those who want Wi-Fi only.
The most expensive version delivers Windows 10 Pro, 16GB of RAM, 512GB of storage, HP's Sure View Reflect screen privacy feature, and 5G for $2,327.
The model tested for this review shipped with 512GB storage, 16GB of RAM, 4G LTE, and the standard full HD display coming in at $2,063.
Swipe to scroll horizontally
Category
HP Elite Folio
OS
Windows 10 Home or Pro
Processor
Qualcomm Snapdragon 8cx Gen 2
RAM
8 or 16GB LPDDR4x
Soldered
Storage
Up to 512GB M.2 PCIe NVMe SSD
Display
13.5 inches
1920x1280
3:2 aspect ratio
Touch
Sure View Reflect (optional)
Pen
HP Elite Slim Active Pen
Ports
Two USB-C 3.2
3.5mm audio
Nano SIM + eSIM
Audio
Four Stereo speakers
Bang & Olufsen tuning
Two microphones
Connectivity
Wi-Fi 6
Bluetooth 5.0
Snapdragon X20 4G LTE
Snapdragon X55 5G
eSIM support
Camera
Front-facing 720p
HP Privacy Camera
Security
IR camera
Battery
Up to 24.5 hours
Dimensions
11.76 x 9.04 x 0.63 inches
(298.6mm x 229.6mm x 15.95mm)
Weight
From 2.85 pounds (1.29kg)
Buyers can order direct through HP with either ready-to-ship configurations or customize, so users add on things like 5G or more storage.
As of now, the Elite Folio is not sold in stores or on Amazon.
For specs, you are not getting much due to this being an ultralight computer with just two Type-C 3.2 ports (neither Thunderbolt due to it being a Qualcomm PC). HP rightly puts one of each port on opposing sides of the Elite Folio, which is much more adaptive for modern offices. One can be used for charging with the included 65-watt charger and the other for a hub or peripherals, including external displays.
HP almost hides the SIM drawer for 4G and 5G in the pen slot. It's tricky to find and open, but most people will only drop a SIM in one time anyway, making the criticism arguable. The Elite Folio also supports eSIM forgoing the whole physical SIM card for an electronic one for those who want it.
The Elite Folio supports Wi-Fi 6 and Bluetooth 5.0, which is adequate, although Bluetooth 5.1 or 5.2 would be more desirable.
2-in-1 evolved
HP Elite Folio: Design and features
The 2021 Elite Folio fixes everything wrong with the 2018 Spectre Folio. HP now uses faux leather, which is much more sustainable for the environment. The processor switched from Intel to Qualcomm. The trackpad is much larger and now uses Microsoft Precision drivers. And the display is now a much taller 3:2 aspect matching what is found on Microsoft's Surface products.
Like Surface Pro X, HP puts the pen into the keyboard deck now for storage and charging (the pen is held in place by magnets). It's a clever design that can happen thanks to that taller 3:2 display which lengthened the keyboard deck to allow space for the feature. The pen cannot be lost now and is always charged — it's brilliant.
Image 1 of 3
But the real magic with the Elite Folio is the hinge design. Opening the lid and you are greeted with what looks like a Surface Laptop — standard keyboard, tall display, multiple viewing angles thanks to the display hinge. But you can pull the screen forward into a "media mode" that brings the screen closer to you for more enjoyable viewing of a movie, browsing a website, drawing, or giving a presentation. And because of the way it works, this mode also keeps the trackpad accessible, making navigation and clicking easier and serving as an alternative to relying on the touch screen.
But it doesn't end there. Pull the screen even more forward, then lay it down, and you now have a Windows PC tablet. But unlike 360-degree convertible PCs, this one doesn't lay flat and, instead, it is slightly angled upwards like a real drafting table. This configuration makes it ideal for inking as you can still get good viewing angles instead of looking straight down. It's also much more comfortable.
Image 1 of 2
The whole process uses some clever hinge designs and magnets, letting the display snap into place for each mode. It's very satisfying to use and feels fluid.
Again, differing from a 360-degree convertible PC, you can transform the Elite Folio without lifting it off your lap and don't require exposing the keyboard to a hard surface. In having used both styles of convertibles, this pull-it-forward design is much enjoyable and valuable than something like what the HP Spectre x360 14 offers.
My only gripe with all of this is HP uses powerful magnets to keep the Elite Folio closed. It requires you to pry the device open with two hands, thereby removing some of the elegance of the overall design. It's all a bit ridiculous.
Externally, the Elite Folio relies on a faux black leather shell instead of the genuine football-like leather of the Spectre Folio. The reason for this material use is it helps to hide some of the hinges while also being flexible enough to protect the device. It's held up incredibly well over the last few months and gives the aura of this device being an actual folio. It's classy and different.
Carrying the 2.85-pound (1.29kg) Elite Folio feels very professional thanks to its slim design and exterior materials. It looks great in a coffee shop, airplane, or maybe that boardroom meeting for your Fortune 500 company.
The keyboard is typical HP, that is, excellent. HP makes some of my favorite keyboards, and this is not the exception. Plenty of travel, backlit, and large square keys let me type as fast and accurately as I can. The keys are a bit soft compared to typical EliteBooks, but still very good.
Image 1 of 2
The trackpad is also excellent — large, smooth, nice click, and it uses Microsoft Precision drivers. It's a massive jump over the Spectre Folio.
Audio is driven by two top-firing Bang & Olufsen speakers that flank the keyboard and two more on the sides, which is kind of incredible. Many laptops settle for just two speakers, but HP is jamming four in a very thin and light device. Of course, they need the speakers like this, so when the display is lying flat, you get good audio no matter the posture — and it works. Even when lying flat, there is a gap for the top-firing speakers, so the audio is never muffled.
Unfortunately, unlike other HP laptops, this one lacks any advanced controls for those speakers, including a full EQ or audio presets.
The 720P front-facing camera is decent enough and on the better side for modern laptops but falls short of Surface Pro X or HP's own Elite Dragonfly Max with its 5MP full HD one. The camera has an infrared (IR) sensor for logging into Windows with just your face. HP also uses its older "slider" privacy shutter for the webcam, a departure from its more modern electronic solutions found in its Spectre series with a dedicated key. While the manual privacy shutter is OK, there are times when you'll accidentally engage it from opening the Elite Folio, which will prevent Windows Hello from working too.
Never lose the pen
HP Elite Folio: Display and inking
The 13.5-inch full HD (1920x1280) display delivers a pixel-per-inch (PPI) count of 171, which is acceptable for this class of device, but it does fall well short of Surface Pro X's higher resolution 2800x1920 with a 267 PPI.
The bezels are relatively thin and much better looking than the Spectre Folio. Still, while the side bezels are thin, the top and bottom are both of differing proportions, which the balance off (the top is much thicker than the bottom, which is slightly wider than the side bezels).
HP includes an auto-dimming sensor to adjust brightness on ambient lighting conditions. The display's colors are vibrant and have a nice pop to them. The color gamut accuracy is also solid with 100% sRGB, 74% AdobeRGB, and 78% DCI-P3 — right in the range of most premium Ultrabooks.
Brightness bottoms out at 21 nits — dim but still on the brighter side for night work — and peaks at exactly 400.6 nits, just as HP promises. Those results make the Elite Folio ideal for most environments, but it will struggle in outdoor light, which is made worse by the highly glossy display. HP should add an anti-reflective layer to this Elite Folio like it does on its other premium laptops, thereby preserving color accuracy and reducing reflectivity.
The inking is excellent, thanks to the siloed slim pen. It's very reminiscent of Microsoft's Surface Slim Pen minus the clickable eraser. A small white LED lets you know it is charging, and there are two buttons for extra functions. Magnets hold the pen in place, and it even flips the pen for you when you put it back in the divot.
Pen latency and accuracy were excellent, making this perfect for note-taking, annotations, signing PDFs, or sketching.
Gets the job done
HP Elite Folio: Performance and battery
The Elite Folio is powered by Qualcomm's latest Snapdragon 8cx Gen 2 processor — the same found in Surface Pro X. Indeed, performance is precisely in line with Surface Pro X with nearly the same benchmarks across the board for CPU and GPU performance.
Image 1 of 3
Whereas the Elite Folio differs is in two areas. For one, with that lower-resolution display, there are fewer pixels to push, which makes Elite Folio feel quite zippy. That's also helped by the solid SSD, which hits just over 3,100MB/s for sequential read and a lower, less critical, 1,250MB/s for writing. That's significantly faster than Surface Pro X with 2,000MB/s read and just 810MB/s for write.
Performance varies on Snapdragon ARM PCs from typical x86 Intel or AMD-based ones, with apps compiled for ARM64 running better than x86 apps. As noted in previous Qualcomm PC reviews, most apps run without a hitch, including the ones ideal for this class of device, such as:
Microsoft Office (Word, OneNote, Excel)
Microsoft Edge
Hulu
Netflix
Amazon Prime Video
Spotify
VUDU
Twitter
Microsoft Teams
Slack (PWA)
Mail (Outlook.com)
Flow Mail (Gmail)
Polarr Photo Editor Pro
Microsoft News
GroupMe
OneDrive
Skype
Microsoft To Do
myTube! (YouTube)
MobileDiscord PTB (Discord)
Unigram (Telegram)
ExpressVPN using manual configuration
Zoom (coming soon)
Moreover, with Windows 11 around the corner, the Elite Folio will only get better. Windows 11 brings native x64 app emulation support to Windows on ARM letting users run just about any app. So far, in our usage of Windows 11 with Surface Pro X, performance is even better thanks to the new ARM64EC (Emulation Compatible) tech being used and Microsoft Office is now compiled for ARM64 too.
4G LTE performance is also outstanding, with no reception drops or odd behavior. Like most always-connected Windows PCs these days, you can leave 4G on all the time, even on Wi-Fi, as it has no impact on battery life. It uses similar power to that of Wi-Fi and is not something that you need to micromanage.
Battery life was a bit tougher to measure as there were some issues with PCMark 10's battery rundown test. However, our test results of just over 11 hours fit our real-world usage of around nine hours (Windows battery usage report). That's on par with current 11th Gen Intel laptops, but those laptops also aren't as thin as Elite Folio, nor do they have this specific form factor. That, so far, has been the point of Windows on ARM PCs — to create devices that you cannot do with Intel or AMD chipsets. The exception being the Lenovo Flex 5G, which is more of a traditional 360-laptop, could easily hit 18 hours or more.
Since the Elite Folio has no vents or fans, there is nothing to report on for noise or heat. The device never gets warm, and it makes no fan noise.
Few competitors
HP Elite Folio: Competition
The Elite Folio is a unique PC with few direct competitors due to its unusual form factor and its advantages.
The most obvious alternative to the Elite Folio would be the current Microsoft Surface Pro X with 4G LTE. It is a similar 2-in-1 device with pen support and the same processor. The Pro X excels in a higher-resolution display, better front-facing camera, and a removable keyboard. The battery life between the two is similar. However, the Elite Folio has the option for Wi-Fi-only, or 5G, neither of which Pro X offers. Pricing is also identical once you factor the keyboard/pen combo into the Pro X's bottom line.
Lenovo's Flex 5G is a 360-hinge ARM PC that gets double the battery life. It is also the only laptop that supports Verizon's high-speed 5G mmWave (and Sub-6), although how much you benefit from that depends highly on your location. It's running the Snapdragon 8cx Gen 1 instead of Gen 2, but our benchmarks show little difference between the two making the point moot.
Lenovo also has the outstanding ThinkPad X1 Titanium Yoga with optional 5G. It is just as thin as the Elite Folio and runs an Intel x86 processor without limits (but also generates much more heat and has a fan). It flips into a tablet, although you'll have to find a place to stow the pen during travel. It has an overall very similar look and feel to the Elite Folio but is a more traditional 360-degree hinge design, which some may prefer. It's also much cheaper, starting at $1,200 (though configured to match the Elite Folio in this review, the Titanium Yoga is $2,156 vs. $2,063 for the Elite Folio).
If you like the form factor but want a beefy Intel 11th Gen H-series processor with NVIDIA RTX graphics, the Acer ConceptD 7 Ezel series is your answer. It's a much larger laptop weighing around 5.5 pounds (2.5kg) with a 15.6-inch display and starts around $2,500, but it presents the same flexible 2-in-1 design as the Elite Folio. However, it lacks 4G or 5G options.
HP also offers its Elite Dragonfly Gen 2 or MAX variants. Both are slightly more expensive but offer Intel processors, 4G/5G options, are also very light.
For more ideas, see our best Windows 10 LTE laptops for our top recommendations.
Nothing like it
Should you buy the HP Elite Folio?
Who it's for
You need 4G or 5G on a Windows PC
Professionals who value high-quality, light, adaptive, mobile computing
You want a device with excellent pen support
People who need very good battery life
Who it isn't for
The best performance in an Ultrabook
Gamers
People who don't like using dongles for ports
Those who are just fine with Wi-Fi
The HP Elite Folio is a great evolution. It seems like HP merged what it learned from its very well-designed Envy x2 and Specter Folio into this new Elite Folio. It was worth the wait.
What sets the Elite Folio apart from everything else is the very distinctive form factor. It's a design we may see more of as even Microsoft has a patent for something similar. It works, too, and is a much better iteration of the ubiquitous 360-degree hinge PCs we have now. The angle for inking is better, the ability to transform without lifting the laptop, the pen built into the keyboard deck — it solves all the issues that 360 devices have without any tradeoffs.
But, like all Qualcomm-based ARM PCs, the issue comes down to app compatibility. Thankfully, that issue is fading, especially as we race towards Windows 11 this October (the Elite Folio qualifies for the free upgrade). With 64-bit app-emulation and more apps offering ARM64 compatibility, things will only get better.
Who should buy the Elite Folio? It's aimed at the executive who needs email, Microsoft Office, web browsing, pen support, communication abilities (Teams, Slack, Zoom, Skype), and always needs to be connected to the internet. Like many other ARM PCs, the Elite Folio is for light computing with long battery life and 4G or 5G abilities.
There are only a few drawbacks to the Elite Folio. One of those is the price — it's absurdly high. Of course, being aimed at fat-cat executives and high-end business types is likely less of an issue. Still, it's not a bargain. The other is the glossy display and opening the Elite Folio with two hands, small nitpicks.
Another issue is Qualcomm Snapdragon ARM processors need to get better and faster. The gap between it and Intel is narrowing, disfavoring Qualcomm. While I enjoy using Windows on ARM PCs, the value prop is dwindling, especially when the price is this high.
The crucial takeaway, however, is the Elite Folio's design — it's exceptional. HP would be well served to continue to evolve this form factor, especially with its excellent keyboards and quality hardware. Such a device stands to benefit whatever Qualcomm releases next to add even more performance.
Always connected

Bottom line: HP Elite Folio is a significant step forward for always-connected ARM-powered laptops. With an excellent display, keyboard, and superior 2-in-1 design, the Elite Folio is perfect for those who need light computing and an all-day battery. Just be wary of the high price.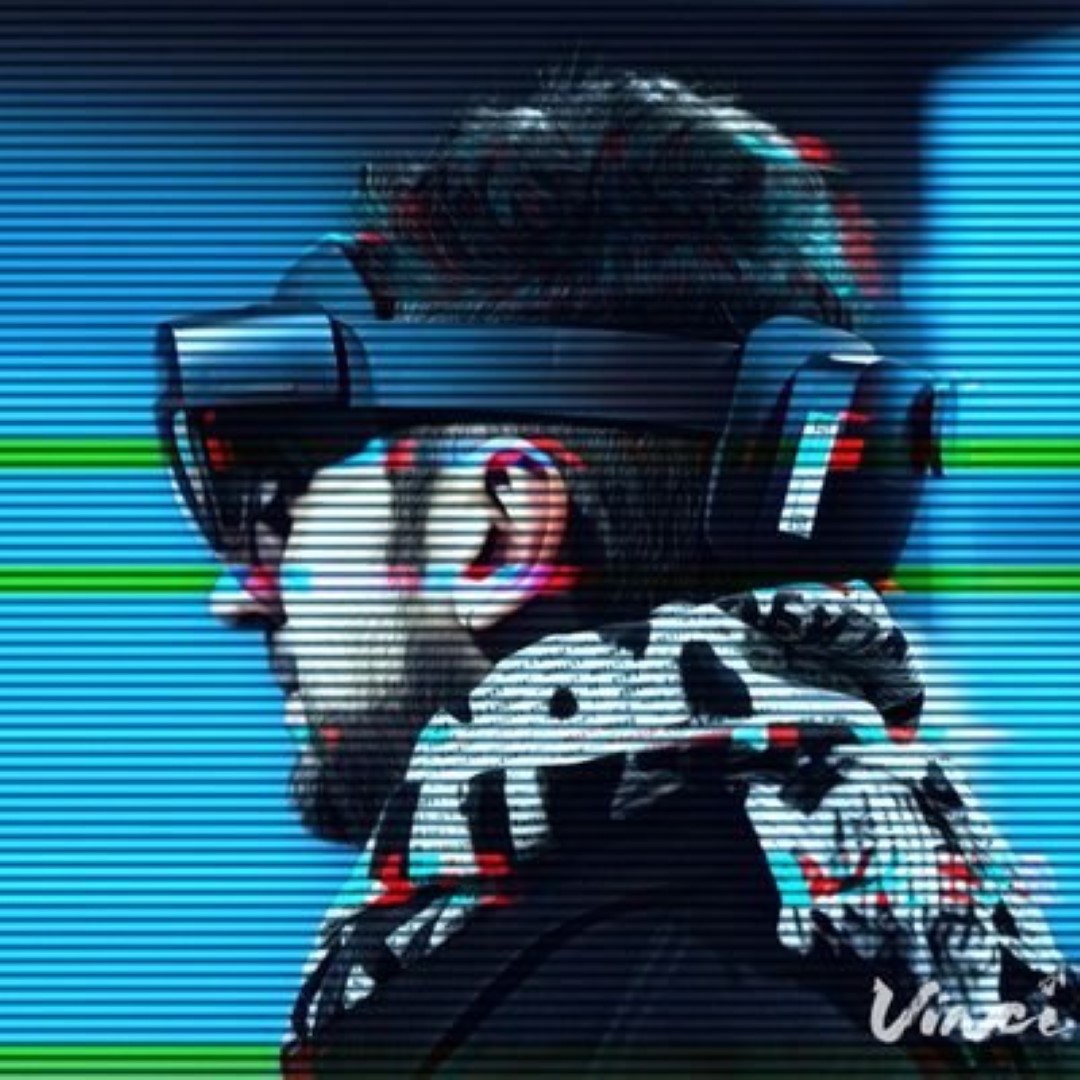 Daniel Rubino is the Editor-in-chief of Windows Central. He is also the head reviewer, podcast co-host, and analyst. He has been covering Microsoft since 2007, when this site was called WMExperts (and later Windows Phone Central). His interests include Windows, laptops, next-gen computing, and watches. He has been reviewing laptops since 2015 and is particularly fond of 2-in-1 convertibles, ARM processors, new form factors, and thin-and-light PCs. Before all this tech stuff, he worked on a Ph.D. in linguistics, watched people sleep (for medical purposes!), and ran the projectors at movie theaters because it was fun.