Kensington's SD1650P docking station connects with USB-C and opens up an extra six ports for your laptop, tablet, or phone. Its compact design makes it ideal for travel, plus it can charge your laptop thanks to USB-C power passthrough. It seems like a well-made little hub, but does it justify its $110 price tag in a market filled with far cheaper options? I've been using it for the past week to find out.
Bottom line: The Kensington SD1650P works out of the box across platforms without issue, expanding device connectivity without taking up much space on the desk or in a travel bag. However, you can spend way less money and still get a great hub if you look elsewhere.
For
Three-year warranty
Fabric topping, braided cable
Works across devices and platforms
4K display support
Plug it in and it works
Against
Expensive for what it offers
Non-removable host cable
All plastic
No SD card reader
4K capped at 30Hz
Kensington SD1650P: Price, availability, and specs
Kensington supplied Windows Central with a review unit of its SD1650P portable docking station. It generally costs around $110 and can be purchased from most major online retailers.
Despite the docking station name, this is more a compact USB-C hub that is meant for travel or work in the field. It will work with Thunderbolt 3 or Thunderbolt 4 host ports, but keep in mind that it will be capped at the dock's 5Gbps limit. The hub is compatible with Windows 10, Windows 11, Android, macOS, Chrome OS, Android, iOS, and iPadOS.
Here's a look at the specifications that make up this compact dock.
Swipe to scroll horizontally
Category
Spec
Host connection
USB-C 3.2 Gen 1 (5Gbps)
11-inch cable
Ports
USB-C 3.2 Gen 1 (PD)
Two USB-A 3.2 Gen 1
RJ45 Ethernet
HDMI 1.4 (30Hz)
VGA
Max display resolution
4K @ 30Hz (HDMI)
FHD @ 60Hz (VGA)
Power delivery
Up to 100W
Dimensions
5 x 2.1 x 0.6 inches
(127mm x 54mm x 16mm)
Weight
0.17 pounds (80g)
Warranty
3 years
Kensington SD1650P: What I like
Kensington's SD1650P comes from its "Road Warrior" docking station family, and indeed this is an accessory that excels when you're on the move. It's compact, it's lightweight, and it offers up six extra ports for your connectivity-challenged tablet, phone, or laptop. Kensington has gone with a fabric topping for the dock, with a rubber logo stamped on top. It gives the plastic body a bit of flair and no doubt helps to prevent some scratches and scuffs that would otherwise be visible during use.
The SD1650P uses USB-C 3.2 (Gen 1), topping out at 5Gbps. The 11-inch host cable is plenty long for easier setup, and it's fairly thick with a braided exterior for extra protection. There's no channel to hide the cable when it's not in use, but there are two included clips that allow it to double back to take up less space. The downside here is that that cable is not removable. If it is damaged, the entire dock will likely need to be replaced. Kensington does offer a three-year warranty, which is rather generous for this type of accessory.
I connected the SD1650P to my daily-driver XPS 13 for testing. I added a keyboard and mouse to take up the two USB-A ports, a 4K monitor for the HDMI port, and an Ethernet cable for the RJ45 port. Everything worked without issue, and there was no need to download any extra drivers. The 4K screen tops out at a 30Hz refresh rate through this dock, so if you're coming from something a bit faster it will seem a tad janky for the first little while. A bump up to 60Hz would help keep the dock in line with the competition. There is also a VGA port, topping out at a 1080p resolution at 60Hz. If you're still working with older screens or projectors this can come in handy, but for most people it's likely just going to take up space.
The USB-C port on the hub can be used for data (5Gbps) or for power delivery to your host device. Kensington suggests on the product page that a 60W AC adapter is required for this feature to function, but I was still able to charge my XPS 13 with the native 45W adapter. The Windows "slow charge" warning popped up, but I was still able to charge the battery while going about my usual work with accessories connected to the hub. I tested the USB-C port's speed with an external SSD, getting back 462MB/s read and 439MB/s write speeds.
The USB-A ports, if connected to a device with a battery, can deliver up to 4.5W (5V at 0.9A) of power. These are USB-A 3.2 Gen 1 ports, so their speed is also capped at 5Gbps. During testing, the hub got warm but never close to hot, even with the laptop's AC adapter plugged in. The plastic chassis doesn't conduct and dissipate heat as well as aluminum, but it doesn't seem like that's an issue.
Next I moved on to test how well the SD1650P works with an Android tablet. The connected mouse and keyboard worked immediately; due to limits with the tablet itself, I couldn't test display connectivity. The hub should work fine with Samsung DeX for display and accessory support, plus it's compatible with macOS, iPadOS, and iOS. Altogether the SD1650P works as advertised. I had no problems connecting it to devices, all without any required drivers. The 4K display support checks out, and I was able to keep my laptop charged while working.
Kensington SD1650P: What I don't like
The Kensington SD1650P is made of ABS plastic. It feels fairly durable, but it also seems cheap when considering the asking price. At about $110, it's far more expensive than many of the most popular USB-C hubs, and it even costs more than the awesome CalDigit SOHO (which I explain in the next section). One other thing I'd appreciate is the placement of a few rubber feet on the bottom to keep the hub from slipping around on a desk.
Port selection is another area where Kensington could have made some improvements. There are a lot of similar hubs available, albeit with SD and microSD card readers, extra USB-C ports (the SD1650P's only USB-C is taken up by an AD adapter most of the time), extra USB-A ports, or 4K support up to 60Hz. The SD1650P's Ethernet port is a great addition, but I don't think most regular users will get much use out of VGA.
Kensington SD1650P: Competition
If you have the budget to consider something like the Kensington SD1650P, you might want to also check out the CalDigit SOHO. It's not quite as sleek as the SD1650P, but it's made from a solid chunk of aluminum and still weighs in at just 0.19 pounds (90g). The host connection is USB-C 3.1 Gen 2 with 10Gbps speeds, doubling what the SD1650P is capable of. It has a host USB-C port — the host cable is removable — and another two USB-C ports for power passthrough (100W) and data. It also has DisplayPort 1.4, HDMI 2.0, USB-A, and SD with microSD card readers. A single 4K monitor connected can hit 60Hz, while dual 4K monitors will be 30Hz each when extended. If you don't need Ethernet or VGA, this is a better choice that costs about $80. It is compatible with Windows and MacOS.
The OWC USB-C Travel Dock E is another portable accessory I've tested. It's chunkier and is also made mostly of plastic, but its port selection might be better for you. It has two USB-A 3.2 (Gen 1) ports, a USB-C port for power passthrough (100W), HDMI 2.0 capable of 4K at a 60Hz refresh rate, UHS-II SD card reader, and an Ethernet port. It costs about $65 and is compatible with Windows, MacOS, Chrome OS, Android, and iPadOS.
If you're looking to spend as little as possible and still get a quality USB-C hub, something like Anker's 7-in-1 option might be right. It has SD and microSD card readers, two USB-A 3.0 ports, a USB-C data port, USB-C power passthrough (100W), and an HDMI port capable of 4K at a 30Hz refresh rate. Best part? It only costs about $30 and it is compatible with Windows, MacOS, iPadOS, and Chrome OS. Our list of the best USB-C hubs and adapters has more options.
If you're working with a more modern device, be sure to have a look at our collection of the best Thunderbolt 4 hubs and docks that can take advantage of your laptop's full capabilities. And if you're just looking for a standard dock, we've rounded up the overall best laptop docking stations out there.
Kensington SD1650P: Should you buy it?
You should buy this if ...
You absolutely need a VGA hookup
You want something that works without fuss
You have more than $100 to spend on a USB-C hub
You have multiple devices and only want one hub
You shouldn't buy this if ...
You don't need VGA
You need SD and microSD card readers
You want more than a 30Hz refresh rate for a 4K monitor
You don't want to overpay for your hub
The Kensington SD1650P is a well-made hub that costs way more than it should. I appreciate the cross-platform plug-and-play support, the braided host cable and fabric top, and the generous three-year warranty, but the sheer amount of cheaper options out there with similar (or even better) port selection and performance makes the SD1650P harder to recommend. I imagine this hub is aimed more at corporate bulk buys, which would explain the price and legacy VGA port.
If you often work with older monitors or projectors, this hub makes sense. Similarly, anyone with multiple devices can slip the SD1650P into a travel bag and not worry about compatibility. It worked in my testing without issue on a Windows laptop and an Android tablet. But if you're looking for a USB-C hub to use primarily with a Windows laptop, there are plenty of cheaper alternatives with better performance and port selection.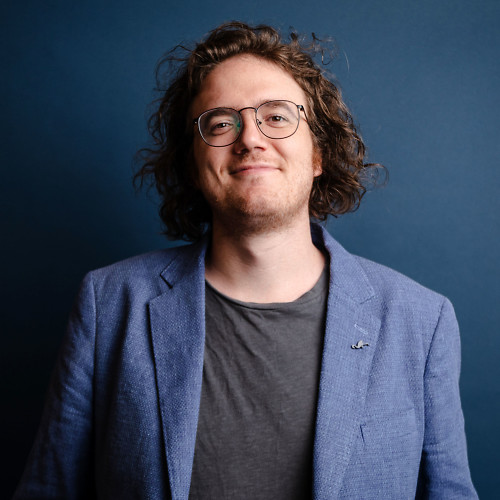 Senior Editor, Laptop Reviews
Cale Hunt is formerly a Senior Editor at Windows Central. He focuses mainly on laptop reviews, news, and accessory coverage. He's been reviewing laptops and accessories full-time since 2016, with hundreds of reviews published for Windows Central. He is an avid PC gamer and multi-platform user, and spends most of his time either tinkering with or writing about tech.