Latest Windows 10 cumulative update slows systems, breaks connectivity, and can delete files
Bluetooth and Wi-Fi issues are among the problems with the latest cumulative update for Windows 10.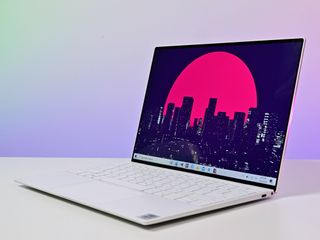 (Image credit: Daniel Rubino / Windows Central)
What you need to know
Some people have issues with the latest Windows 10 cumulative update, Windows 10 KB4549951.
Some can't install the update while it breaks Bluetooth and Wi-Fi connectivity for others.
A file deletion bug seems to affect some users as well.
The issue seems to affect a relatively small number of systems at this time.
Updated April 23, 2020: Reports have now emerged stating the update can cause file deletion bugs. We've updated this article with more details.
Another Windows 10 update is causing issues for people, though the issues seem to affect a relatively small number of systems (via Windows Latest). Windows 10 KB4549951 is failing to install onto some people's systems and breaking Bluetooth and Wi-Fi connectivity for others. Additionally, some people have seen their systems slow down significantly since the update or seen the "blue screen of death." Windows Latest also added several reports of a file deletition bug.
People went to Microsoft answers forums (opens in new tab) and Reddit to point out their issues with the update. Reddit user "fellow_netizen" experienced slowdowns following the update, stating:
One user on the Microsoft answer forums expressed frustration (opens in new tab) with the update's failure to install. Windows Latest also spotted a collection of complaints and received emails about Bluetooth and Wi-Fi breaking after the update and people seeing the "blue screen of death."
Some people reached out to Windows Latest following initial reporting of issues with the update to add that the update seems to also cause a file deletion bug. For affected people, their files were moved or deleted following the update.
Microsoft hasn't acknowledged any issues with the update at the time of publication. It's important to point out that Windows 10 is on over 1 billion systems, so there are often bugs and issues on a small subset of devices. While the issues may not be widespread, they can be frustrating for the everyday users and system admins that have to deal with them. If you want to remove the update, you should be able to do so following these steps:
Select the start button or Windows Desktop Search and type update history and select View your Update history.
On the Settings/View update history dialog window, Select Uninstall Updates.
On the Installed Updates dialog window, find and select KB4549951and select the Uninstall button.
Restart your device.
Upon restart use, the "Reset this PC" feature (optional).
News Writer and apps editor
Sean Endicott brings nearly a decade of experience covering Microsoft and Windows news to Windows Central. He joined our team in 2017 as an app reviewer and now heads up our day-to-day news coverage. If you have a news tip or an app to review, hit him up at sean.endicott@futurenet.com (opens in new tab).
Great job MS, people don't need internet when working from home. 😝

Maybe they are giving a subtle clue i.e. "stop working!" 🤣😅

What's more disturbing than Microsoft's lack of quality control is their lack of caring.

Updated 3 different computers, 2 laptops one desktop and no problem with any of them.

Thanks for sharing. Updated 2 laptops and 1 desktop, desktop is dropped off Internet intermittently since February. One notebook is stuck in No-Internet status, or can't see Wi-Fi networks since March, and other notebook has serious performance issues with Microsoft Defender since Sunday.

this is why I moved to MacOS. I love Windows, but this update keep getting me sick. Error this and that. I don't even know what is Fast and Slow Ring use for if they keep releasing update- break something.

You shouldn't be using Fast or Slow rings if you want stability.

He didn't say he was on any of the preview rings, though.

Isn't that the whole point of Fast and Slow Ring; getting new features faster at the cost of stability? Thankfully it is now easy to delay big updates without the use of third party tools, so I see no stability issues personally.

MacOS is perfect. The best thing is that you can the best thing is that you can make bootcamp and have Windows too

MacOS is rubbish, I'd rather use manjaro gnome and windows 10. MacOS can sit in the abyss.

MacOS is perfect, but first thing you do is install bootcamp and install Windows... You Mac guys...

I agree. It's weird. They have a million beta channels and it's like they get no feedback from those who use them. Either people are not reporting these issues (which I think it's plausible i.e. "This isn't working, so I'll just go back to the stable version and not report anything because all I wanted was to test this feature) or they're not paying attention to feedback.

Slow Ring and Fast Ring are the beta builds of the Insider Program.

Windows 7 with esu here, no issues.

So this is why I got disconnected 2 days ago playing Sea of Thieves and lost all the loot...

I use Ethernet BTW, not Wi-Fi. And minutes after getting disconnected, the whole system freezed and had to reboot.

For a couple of weeks I have had the issue described for an earlier cummulative update that when waking my system from Hibernation, the logon screen would now show up. It had loaded the lock screen alright, but when triggering logon, the lock screen content would rise and the logon UI would not show up leaving you no other option than to restart your computer to initiate a new boot up. Now, since this update, the issue is gone, and now the new issue is that after logon the shellExperienceHost.exe is not fired up. Auto startup applications would launch, but there is no taskbar, no alt+tab, anything you click to minimize is practically gone.

Luckily my files are in place, but my Bluetooth audio stopped working. My PC uses Bluetooth audio as primary output and after the upgrade, it only sent audio to plugged in audio jack. I first thought it was once again some Bluetooth bug, but then I went to audio settings, and saw that it said that the audio is being sent to Bluetooth, when in fact it was going to the jack. Then I switched in between jack, hdmi, Bluetooth, and it kept going to the jack. I removed the update and everything went back to normal. Then I reapplied the kb, since the question now is not if you want to delay a bugous update but rather a choice if you want to live with old or new bugs. At the second attempt, audio behaved as expected.

No issues for me on my lenovo pc and surface pro 2017

I guess I must be one of the lucky ones not experiencing any issues.

It's usually a smallish percentage of affected PCs, but well, to be fair, their updates should bring no problems to anyone. Personally I've never been affected by one of those bugged updates, and I tell you, I update as soon it's available.

MacOs is not for AAA gaming and not for touchscreens.

This rapid updating provides progressive problem creating issues in place of new features. That's very conservatively creative, Microsoft. I don't know why some of us didn't think in this manner. We are looking for something new and progressive and you have been giving it to us all the time and it's somewhat effective against attackers who would be experiencing these issues because this progression keeps them in check as well as on their toes.

Zero problems with this update here.

Nevertheless causing frustration doesn't do justice to the severity of these issues. I think they are severe, especially a deletion bug. Common sense and well meant advise on preventative measures at the behest of Microsoft e. a. May be an implied solution to this problem, but I this these issues should be addressed earlier at the core by Microsoft at the behest of best practice/stewardship and basic good customer service. I dob't think its the end users responsibility to fix this post bug. Its especially controversial when Microsoft strongly recommends good customer behavior to regularly always update Windows 10 for best reliability and performance and safety, only to have that trust gone with the wind by updating a trusted update only to find out it makes a stable build worse. It then almost becomes a catch 22 when we're forced to update when a build cycle support only continues support for only so long, forcing users an inevitable risk of a faulty update instead of improving. The counterargument may now be statistics and risk assessment may show low numbers, but on a global scale in absoluut terms that's still a potential large number, and then every customer becoming an serious bug victim is one too many. Where's the personal in personal computing now?

KB4549951 is not the latest cumulative update according to my update history. I am running KB4550945, installed on April 21. No problems.

Zero problem on 2 of my machines.

It completely crashed a critical system at work. The solution required someone onsite, but wasn't actually hard to fix: Rather than use Windows Update, going to the Microsoft Update Catalog and downloading it from there solved all issues. Still, bummer that someone had to go in during the pandemic to fix it.

Given the installed base of over 800 million Windows 10 machines, this is to be expected.
Nothing is 100%, especially with lots of Home Users who have fired up the battered POS PC they had gathering dust in the corner of the kids room to now use as a BUSINESS MACHINE on the company VPN.
Most VPNs enforce a certain patch level to work, so all these dodgy machines have to get patched up to date, and many are broken to start with, so, a certain % will Blue Screen or have other issues (virus infections, etc.)
Typically we assume that a MINIMUM of 0.1% of machines will fail updates (even in a well-controlled business environment) due to hardware issues (the most common) or other, pre-existing issues that get exacerbated by the new patches.
Now don't get me wrong here, I will be the FIRST to complain about MS lack of QA on their patches. Ever since they DISBANDED the entire Patch QC department, their patch quality has gone in the crapper.
BUT, most of these cases are home machines from what I am reading, and most of those are in pretty bad shape maintenance-wise. (never had a Defrag on the 5-year-old HD, never deleted ANY "temp" files ever, full of dust and cat hair, crappy cabling, bad keyboards, BAD/INTERMITTANT WIRELESS ACCESS, Bad Power in the house, and who knows what software installed on it, and general ignorance of the end-user on how to maintain a PC.)

These issues are usually affecting like 1/100th of 1% of the users updating. I know it's annoying for them, but the issues do get a little blown up in media. I see people trying to disable windows update because the read stories like this one, not realizing they put them selves at an even greater risk... You are more likely to win the local lottery than losing files due to windows update. Also, we had an user complaining about this the last time. He could not find his files. Tried to Google lost files windows, found a relatively new article regarding such an issue and raged hell about Windows update until we discovered he had accidentally dragged and dropped some folders into another folder. Not saying some people don't actually loose files, just thay people do lots of weird stuff.
Windows Central Newsletter
Thank you for signing up to Windows Central. You will receive a verification email shortly.
There was a problem. Please refresh the page and try again.