Why Microsoft could very well revive the Courier in 2018
All evidence suggests Microsoft is poised to make its shelved Courier project a reality. The company has been obsessed with making a digital Moleskine device for years, and now the pieces are all falling into place.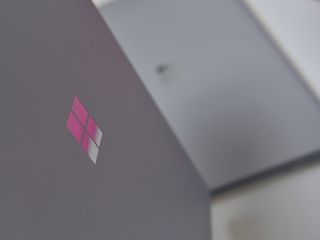 (Image credit: Windows Central)
Back in 2010, it was leaked that Microsoft had canceled an ambitious project called Courier. The double-screened device ran a custom, heavily modified version of Windows and focused on creativity instead of media consumption like Apple's nascent iPad.
A lot has changed in the seven years since Courier was put on the shelf. Windows went through multiple iterations, a unified core of the OS was completed, the Universal Windows Platform (UWP) was released, and a new CEO stepped in to overhaul Microsoft's internal culture.
Is it time to bring back the Courier concept in 2018? Not only does it seem like a good idea, all the evidence suggests Microsoft is hurdling towards making such a device now a reality, but fixing some of its initial flaws.
Microsoft Courier – a short history
The Microsoft Courier was more than a concept device. In what is arguably the most definitive take on Courier yet CNET talked to numerous people who worked on the project in 2010 and it was further along than anticipated.
The Courier was to feature two seven-inch displays and is understood as a digital Moleskine – primarily an inking journal that let users jot down ideas, share information, draw, and create all on the go and leveraging modern software.
The project was led by J Allard, who also worked on the original Xbox. CNET reports that up to 130 Microsoft employees were working on Courier at the time of its cancellation. Prototype hardware from Samsung and others were made as well, but none ever had all the features of the final concept.
As to why Courier was canceled like many concept devices, it's complicated. While Courier ran a form of Windows, it didn't line up with the "one Windows" mantra that was slowly building under Steven Sinofsky, who was then in charge of what would become Windows 8. Courier also couldn't run a lot of apps that Windows users are familiar with including email (Allard said people would use their phones or a full PC for that, ironically).
Eventually, Microsoft CEO at the time, Steve Ballmer, along with the advice of Bill Gates, made the call to go with Sinofsky's vision for Windows tablets. Courier did not fit into the then vision of business computing and headed into a radically different direction. Instead of being a PC Courier was meant to complement one.
Nonetheless, Courier piqued the interest of technology fans. It's one of those dream devices that everyone wants, but no company has been able to leverage in the consumer and professional market properly.
What is even more interesting, however, is how the ideas behind Courier never went away at Microsoft.
Courier "…will be evaluated for use in future offerings."
Everything about what we know of the Courier project is through leaks and reliable reporting. But Microsoft did respond to the news of its cancellation in a rare admission. Microsoft Corporate VP of Communications Frank Shaw told CNET in 2010:
In other words, while Courier was shelved indefinitely Microsoft may reevaluate its usage if things change.
And indeed, a lot has changed. We saw the meteoric rise (and eventual meandering fall) of tablets like the iPad. Windows 8 and its hobbled sibling Windows RT crashed and burned. Mobile phones became the new dominant platform, and Windows 10 ushered in a new era of putting Windows "everywhere."
Starting with Windows 10 "Redstone 2" Microsoft has been focusing heavily on creativity, pushing this idea of using PCs in new ways not possible before. Leading by example the company created many Surface devices like Surface Pro, Surface Book, and Surface Studio to push the idea of inking, creativity, and using augmented reality.
Recently, Microsoft's Corporate Vice President of Windows Joe Belfiore drilled the idea home about creativity, PCs, and why Microsoft is focused on it in my interview with him.
Running parallel to the OS and hardware is the software. Apps like OneNote have taken center stage in Microsoft's Office suite gaining more and more creative features. In fact, going back to 2010, some of the features described for Courier are now a reality:
Those features now exist today in OneNote and Microsoft's digital collaboration Whiteboard app brings the idea into the office and remotely across the world.
Microsoft is apparently at least experimenting with smaller, creative PCs that resemble journals. The canceled Surface Mini, which we detailed earlier this year was also favorably compared to a Moleskine experience by the head of Microsoft's hardware Panos Panay.
Even Dona Sarkar, who leads the Windows Insider Program, has been coincidentally talking up the value of notebooks lately.
https://www.instagram.com/p/BcCo7uFA-I0/?taken-by=donasarkar
Microsoft seems to have a fixation on making a digital Moleskine going back almost a decade. And when you dive into the concept images of Courier it doesn't take long to see some of its DNA in modern Surface devices of today, or a lot of the new features that have already come to Windows 10.
Microsoft now even has a full-fledged digital book store with EPUB support with inking abilities built right into the Microsoft Edge browser. Why? The addition always seemed odd. Digital books were not something many users were clamoring for, but if the company has plans for a new Courier-like device built around Surface and inking it makes sense to lay that groundwork.
Andromeda as Courier reborn?
In our exclusive reporting on "Andromeda" – one of a few composition layers found in the forthcoming Windows Core OS, we have also reported there is a hardware component to the mobile project as well.
Senior editor at Windows Central Zac Bowden described the project back in October:
Additional features, like "Andromeda" folding into something roughly the size of a large, modern smartphone with telephony capabilities give greater scope to how this device will be a new category – a hybridization of existing ideas. Indeed, going back to late 2015 I've commented on how the Surface team won't release just a phone, but something that is altogether new.
Combined with a focus on creativity for artists, engineers, science, business, and other professional fields, such a device when mixed with a Surface Hub could be a fascinating play in productivity.
The history of Courier, Surface Mini, recent patents and Microsoft's near obsession with Moleskine a device like Andromeda seems inevitable. Recent innovations like Windows 10 on ARM for always connected 4G LTE experiences make such a concept even more doable.
At this point, this all seems almost too obvious especially when you re-read the history of Courier and you see the similarities to what exists today.
Additional information we have heard also suggests whatever Andromeda is, it's not just a one-off device for Microsoft, but a reference platform for its OEM partners. Similar devices running the Andromeda composition layer over Windows Core OS with dual-screen support could come from the likes of HP, Dell, Lenovo, and others.
Such a strategy would follow the original plan of Surface Pro, which was always meant to spur the development of two-in-one PCs (that transform from tablets into laptops). Not only would such a program help encourage even more creativity in hardware design, but they can hit lower price points than Surface for the average consumer.
Will we see the return of a Courier in 2018? Literally, everything the company is developing (or has already released) is laying the groundwork for such a device and internal bits we have seen tell us such project is in high development. At least this time, the ambitious ideas behind the original Courier seem more realistic with today's technology and Windows 10. But like Surface Mini and Courier before it, Microsoft will hold off until the time is right.
It's enlightening reading a user comment from 2009 on the news about Microsoft Courier: "2 words: Game. Changing. This could be the same to the computer world that iPhone was to the cellphone world."
Nearly nine years on and a lot has changed with computing, but there is still nothing like Courier that exists. Is Microsoft poised to make it happen finally? Look right in front of you. As they say, the writing is on the wall.
Daniel Rubino is the Executive Editor of Windows Central, head reviewer, podcast co-host, and analyst. He has been covering Microsoft here since 2007, back when this site was called WMExperts (and later Windows Phone Central). His interests include Windows, Microsoft Surface, laptops, next-gen computing, and arguing with people on the internet.
More vapourware.... I bet this new collaborative inking app will move to iPad Pro way before any Courier device get released https://www.theverge.com/2017/12/5/16738412/microsoft-whiteboard-app-win...
LOL

Wow...where is your vision? Or are you just upset at Microsoft? As consumers we can be easily caught up in what we think is this race to be the first or to have the latest and greatest. Even if the inking/creativity/productivity went to iOS, why should that matter, or stop it from being active on Microsoft's platform?

He is just pointing out that every good idea from MS in the last 7 years or so was dragged down by poor implementation and even poorer marketing while the competition had always been able to copy from MS ideas and bring them to the market in the right way. Even in cloud (their actual focus) they are failing badly when looking at Amazon, they are second but not even close to the first player. Even the enterprise I work for (800k employees) which is MS focused (at least in my department) is using amazon instead of azure...

I wouldn't say cloud is failing - I think their original goal was to build a $2bn cloud platform - Not sure what their current goal is with it, but although it's not number 1 (Which I think they recognise is mostly down to MS arriving a little late compared to Amazon) it's still a very strong business

They are failing if compared to Amazon as I said. When you are Microsoft and your first and only focus is a business in which you are a second player not even remotely competing with the first player domething is wrong with your business.

Slapping a label on something is not a counter-argument. The team behind Surface is constantly making and testing new devices, some make it to market, others do not. The idea that somehow they are "done" innovating or making new hardware for 2018 and beyond is ridiculous and lacks any evidence. So, the question of what comes next is legitimate. If you can't see all the work being done on this stuff, that's fine, but it is more than obvious where all of this is going with mobile computing (see later today).

Later today!?!? Later today, I'll be putting F1 2017 through its paces on my new 55X900E w/ the One X! Woohoo!

Nice. I've decided on a 900e. Not sure if 55 or 65. Merry Christmas to me!

Daniel, if you could answer this question for me, I'd be thankful.
Say, MS does bring out a courier like device with telephony features. But how would it make people to switch from smartphones?
How would one be able to use apps like ola/uber, paytm, other banking and local services app, food delivery apps or even fb and messenger app or whatsapp on this device?

"Say, MS does bring out a courier like device with telephony features. But how would it make people to switch from smartphones?"

It doesn't, at least, that won't be what MS pushes about it. This is a new category. For some, they may be able to leave the phone at home, or get a smaller smartphone, but MS won't position this against iPhone or Android. They'd lose that fight very quickly and it'd just be W10M all over.

It sounds like a tablet. What about this device would be a new category?

The fact they are giving it a new name 😅

You can put it in ur pocket, make phone calls by holding to ur ear, and still can use it like a full tablet, laptop hybrid.

Courier doesn't fit in your pocket. Not even close.

It would fit in pockets on cargo slacks/trousers and shorts, like my Universal Folding Keyboard already does. It would also be carried in my Orvis vest. I am sure there are some shirt manufacturers who could include a larger pocket. The Courier would also be able to be carried in belt bags such ad those made by Maxpedition. I dress and carry workbags for functionality, not fashion. In any case, I hope the Courier-type device has a security cable slot, and fingerprint access for use.

Could you see a Courier type device that would have a simplistic phone on the outside of one of the folded sides. Just a dial pad, maybe a glance type screen for when it is closed. In that way the device functions as a phone but all the fun takes place inside? Not a phone as we know them to be now but still a phone . . . Just curious if you think that could fly..

Or instead of a phone device on the outside with a keyboard too it is simply a wireless earphone mounted in a built in dock and a popup keyboard on screen you can dial from then disappears or minimizes to the corner of the screen soyou can continue doing whatever you were doing.

U can already use uber or Lyft, banking, food apps, fb on Windows PC/laptop. I guess you don't use any windows stuff. WhatsApp is on WM, and there is a PC app too to connect them.

One idea could be to get the 'software' on iOS and have that large pool of hardware for testing purposes. Have the Apple masses BETA test for you without them even knowing it is happening. In our modern world of data-driven everything, I think this is at least feasible. Thoughts?

Yep...the Surphace Phone is being hinted at now on the Qualcomm event!

There's no Surface phone; and don't expect anything for Microsoft's Surface hardware today either.

I think they absolutely are heading for shaking things up with more devices, even if we don't see all of the attempts they will bring something to the market eventually - I think people will whine when they do because it may not be "cheap enough" for many. Surface Pro 2017 was incremental (With the fanless i5 being the crown jewel feature for me, even with me usually being an "i7 kinda guy") and the Surface Laptop is a nice laptop but not as impressive as Book or Pro have been. I think it's only a matter of time before they come up with something brilliant that is viable, they are overdue on a device that shocks the industry IMO (They do amazing work, Book 2 specs in the 15" are amazing for a tablet/laptop style device, but I can feel they are working towards something truly new and innovative as when they first started down the path of Surface Pro)

"The team behind Surface is constantly making and testing new devices." Any chance of a smart watch from them?

No doubt it will make it's way to iOS and Android as well as Windows 10.

Hey Ricardo, Microsoft has been laying the groundwork for this for a LONG time.😉 I know a lot of folks have simply wanted an announcement from MS "This is what we're doing!" And that is understandable, but simply has not been the reality to this point. I've often tried to guide readers to look at the synergy of where Microsoft is investing so that you could see the clues leading to their direction in mobile. And an inking-focused device hailing to the Courier design has been the picture we've painted for a long time.
Windows on ARM, Windows Ink, Core OS, Cshell...etc. It's more obvious than not at this point.😉
SEEING MICROSOFT'S MOBILE FUTURE REQUIRES BIG PICTURE PERSPECTIVE:
https://m.windowscentral.com/understanding-microsofts-mobile-strategy-re...

Yes Jason...Terry Meyerson is talking about this very concept now during the Qualcomm event :) Here we gooooooo!!!!!

Microsoft has been laying the ground work for a tablet? I don't see how this device would be any different than what we have today. Still just a touch screen slab like every other tablet. Folding won't be a differentiator. If Microsoft has it, so will everyone else.

Hi bleached, Its not just folding or touching, the key word in my statement and many of my peices is "synergy". When you have the full Windows (tailored with Core OS) on an always-connected device with long battery life, you have the assets in Windows like productivity, Mixed Reality, Windows Ink and more. And as I often say, the first device in this CATEGORY, will be just that, first gen. It will represent the context of the category. Subsequent devices will increase in power and better represent the vision of where such a device category is going.

I just don't see the difference between this and the current Surface tablets. We already have everything you mention and we have had it for years. My Surface even has telephony thanks to Skype for Business.

U can't put a Surface in ur back pocket, not it will have standby or battery life of a day when used that way. This device can replace a tablet and a phone for some.

No way it will be small enough to fit in a pocket. Something that small will not be able to unfold into a productive Windows machine. Look at the new ZTE Axon M. Unfolded it would never be sufficient for Windows.

JW; I read every single ground work articles you presented and it allowed me to have patience and wait. No Hurry

Thanks asoyemi. It will will be interesting to see what Microsoft puts out, though we do know it will be enterprise-focused (off the bat)
I understand the sentiment of many people who just want the curtain pulled away and for Microsoft to deliver a device "NOW." I think that's a natural sentiment for any fan who wants an up to date device.
What often gets in the way, however, is that eagerness, frustration, disappointed and anger often turns into cynicism and fans become either reluctant to or incapable of seeing through that blur to objectively observe that Microsoft has been actively developing a mobile device and the various pieces that are going into it.

I'm not sure the demand is there for a courier type device now, although some of the inking features described would make me more likely to use pen input. Snapping the lines for text for example is quite rare even now, and it still doesn't do that on OneNote last time I checked. I only ever use handwritten notes on the Surface when I'm trying to show off ocassionally because using handwriting on a screen is still awkward even now, compared to actual paper, and really most people can type much faster than write these days. Lastly, for it to approach being a success you would need a full suite of Adobe apps a la iPad Pro that worked well with pen input, but the custom software/kernel for it doesn't seem to fit in with MS's current 'strategy'. Lastly, even if it was released, was affordable (fat chance!) and looked useful, most people here would wait and see what MS's support was like before taking a gamble after a decade of failing to deliver and products being rapidly cancelled before they could even get going.

This right here represents the arguments that Daniel et al are asking for, and is certainly more convincing than any of their speculation... I personally could use this device for specific work related tasks, but as a device that'll have any sort of broad appeal? If MS could somehow magic up an ARM processor with the power of an 8th gen i7 we'd be in business, but otherwise this will be a niche device that won't make a dent in iOS or Android...

It's not meant to compete against iOS and Android smartphones.

But Android and iOS tablets/foldables? It will certainly compete with them.

Microsoft coming into the foldable market breaks the duopoly that Android and IOS have. Windows 10 foldable PCs 3 in 1s are quite viable and have a big potential market. The key thing here I think is that OEMs are no longer chained to Android and can sell Windows 10 equivalents successfully. I think OEMs want to choice away from Android since Android has been nothing but a narrow low margin business for many OEMs to pursue. Whereas Windows PC market has been thriving in the high end market. Microsoft extending to Mobile will be a big deal.

No mention of smartphones; it's the OS's that it'll have to compete with, and that's the real challenge...!

Full Windows is still a powerhouse😉 Core OS is full Windows on all form factors. As we see, and as I've been saying Microsoft is moving the PC, with it power, into the mobile space.

Still VaporWare❓❓❓❓❓❓❓❓❓❓❓❓❓❓❓❓❓❓❓❓❓❓❓❓❓❓❓❓❓❓❓❓❓❓❓❓❓❓❓❓❓❓❓❓❓❓❓❓❓❓❓❓❓❓❓

Based on Edge as a browser platform for functionality.....good luck.

Edge is missing exactly 5 features to be perfect other than stability: tab redirect scroll click on back/forward/refresh/home Indicate search results on scrollbar hide search box when switch tabs video (gif) controls

Maybe the Snapdragon Tech Summit today will offer some more insights into where the Moleskine concept is going. If Andromeda is something that fires the imagination I can see it being novel enough to succeed. I won't be an early adopter (pioneers die young) but I sure will be wanting it for a Christmas coming soon.

What makes this different than the other platforms available today that have third party software already? Why would anyone buy this instead of an iPad or Galaxy Note? It doesn't sound like this device would have anything new or innovative.

You have a right to your opinion but there are Plenty of folks who will buy this device because it runs Windows 10 and is more compatable with Windows 10 Desktop, Laptop, Ultrabooks, and Windows 10 Tablets and Windows 2 in 1's than any Android or Apple Ipad Mini or full sized Ipad There is a need for a good Windows 10 Mini tablet 4G Cell phone Hybrid. There are none out there as big as a 8 inch HDTV screen shapeTablet. US Windows 10 Users coud use a very well made 8 inch Mini Tablet that Runs Windows 10 software.

Don't argue with those who only have enough brain power to think one thought and never adjust.

Sorry, it is a very real question. Windows tablets aren't new. Adding a hinge doesn't solve the issues with a Windows tablet or really any tablet for that matter. It is still just a tablet after you unfold it.

On flights etc, I would slot this Courier device onto my Universal Mobile Keyboard.

There are a few differences... 1. Adding the hinge improves the portability 2. It is ARM Powered and has the ability to run Full Windows 10 (UWP and Win 32 Apps) with better battery life and the Telephony cabapilities (not like the Skype Calling). Existing Windows Tablets doesn't have this capability 3. You could effectively use this device as a 3 in 1 as you could connect it to external monitors, keyboard, bluetooth headsets and could make phone calls (not using apps like Skype, Facetime ...etc.). The device (as we hope) will have much more capabilities than iPad / Android Tablets and compared to the Windows tablets out there, it will have better battery life, Phone capabilities. I will buy this device, the moment it is available for sale.

There have been plenty of 8" Windows tablets available over the years. What does this do differently? Why didn't they sell and this will?