Why Microsoft could very well revive the Courier in 2018
All evidence suggests Microsoft is poised to make its shelved Courier project a reality. The company has been obsessed with making a digital Moleskine device for years, and now the pieces are all falling into place.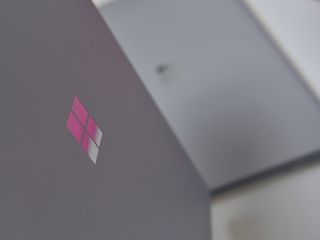 (Image credit: Windows Central)
Back in 2010, it was leaked that Microsoft had canceled an ambitious project called Courier. The double-screened device ran a custom, heavily modified version of Windows and focused on creativity instead of media consumption like Apple's nascent iPad.
A lot has changed in the seven years since Courier was put on the shelf. Windows went through multiple iterations, a unified core of the OS was completed, the Universal Windows Platform (UWP) was released, and a new CEO stepped in to overhaul Microsoft's internal culture.
Is it time to bring back the Courier concept in 2018? Not only does it seem like a good idea, all the evidence suggests Microsoft is hurdling towards making such a device now a reality, but fixing some of its initial flaws.
Microsoft Courier – a short history
The Microsoft Courier was more than a concept device. In what is arguably the most definitive take on Courier yet CNET talked to numerous people who worked on the project in 2010 and it was further along than anticipated.
The Courier was to feature two seven-inch displays and is understood as a digital Moleskine – primarily an inking journal that let users jot down ideas, share information, draw, and create all on the go and leveraging modern software.
The project was led by J Allard, who also worked on the original Xbox. CNET reports that up to 130 Microsoft employees were working on Courier at the time of its cancellation. Prototype hardware from Samsung and others were made as well, but none ever had all the features of the final concept.
As to why Courier was canceled like many concept devices, it's complicated. While Courier ran a form of Windows, it didn't line up with the "one Windows" mantra that was slowly building under Steven Sinofsky, who was then in charge of what would become Windows 8. Courier also couldn't run a lot of apps that Windows users are familiar with including email (Allard said people would use their phones or a full PC for that, ironically).
Eventually, Microsoft CEO at the time, Steve Ballmer, along with the advice of Bill Gates, made the call to go with Sinofsky's vision for Windows tablets. Courier did not fit into the then vision of business computing and headed into a radically different direction. Instead of being a PC Courier was meant to complement one.
Nonetheless, Courier piqued the interest of technology fans. It's one of those dream devices that everyone wants, but no company has been able to leverage in the consumer and professional market properly.
What is even more interesting, however, is how the ideas behind Courier never went away at Microsoft.
Courier "…will be evaluated for use in future offerings."
Everything about what we know of the Courier project is through leaks and reliable reporting. But Microsoft did respond to the news of its cancellation in a rare admission. Microsoft Corporate VP of Communications Frank Shaw told CNET in 2010:
In other words, while Courier was shelved indefinitely Microsoft may reevaluate its usage if things change.
And indeed, a lot has changed. We saw the meteoric rise (and eventual meandering fall) of tablets like the iPad. Windows 8 and its hobbled sibling Windows RT crashed and burned. Mobile phones became the new dominant platform, and Windows 10 ushered in a new era of putting Windows "everywhere."
Starting with Windows 10 "Redstone 2" Microsoft has been focusing heavily on creativity, pushing this idea of using PCs in new ways not possible before. Leading by example the company created many Surface devices like Surface Pro, Surface Book, and Surface Studio to push the idea of inking, creativity, and using augmented reality.
Recently, Microsoft's Corporate Vice President of Windows Joe Belfiore drilled the idea home about creativity, PCs, and why Microsoft is focused on it in my interview with him.
Running parallel to the OS and hardware is the software. Apps like OneNote have taken center stage in Microsoft's Office suite gaining more and more creative features. In fact, going back to 2010, some of the features described for Courier are now a reality:
Those features now exist today in OneNote and Microsoft's digital collaboration Whiteboard app brings the idea into the office and remotely across the world.
Microsoft is apparently at least experimenting with smaller, creative PCs that resemble journals. The canceled Surface Mini, which we detailed earlier this year was also favorably compared to a Moleskine experience by the head of Microsoft's hardware Panos Panay.
Even Dona Sarkar, who leads the Windows Insider Program, has been coincidentally talking up the value of notebooks lately.
https://www.instagram.com/p/BcCo7uFA-I0/?taken-by=donasarkar
Microsoft seems to have a fixation on making a digital Moleskine going back almost a decade. And when you dive into the concept images of Courier it doesn't take long to see some of its DNA in modern Surface devices of today, or a lot of the new features that have already come to Windows 10.
Microsoft now even has a full-fledged digital book store with EPUB support with inking abilities built right into the Microsoft Edge browser. Why? The addition always seemed odd. Digital books were not something many users were clamoring for, but if the company has plans for a new Courier-like device built around Surface and inking it makes sense to lay that groundwork.
Andromeda as Courier reborn?
In our exclusive reporting on "Andromeda" – one of a few composition layers found in the forthcoming Windows Core OS, we have also reported there is a hardware component to the mobile project as well.
Senior editor at Windows Central Zac Bowden described the project back in October:
Additional features, like "Andromeda" folding into something roughly the size of a large, modern smartphone with telephony capabilities give greater scope to how this device will be a new category – a hybridization of existing ideas. Indeed, going back to late 2015 I've commented on how the Surface team won't release just a phone, but something that is altogether new.
Combined with a focus on creativity for artists, engineers, science, business, and other professional fields, such a device when mixed with a Surface Hub could be a fascinating play in productivity.
The history of Courier, Surface Mini, recent patents and Microsoft's near obsession with Moleskine a device like Andromeda seems inevitable. Recent innovations like Windows 10 on ARM for always connected 4G LTE experiences make such a concept even more doable.
At this point, this all seems almost too obvious especially when you re-read the history of Courier and you see the similarities to what exists today.
Additional information we have heard also suggests whatever Andromeda is, it's not just a one-off device for Microsoft, but a reference platform for its OEM partners. Similar devices running the Andromeda composition layer over Windows Core OS with dual-screen support could come from the likes of HP, Dell, Lenovo, and others.
Such a strategy would follow the original plan of Surface Pro, which was always meant to spur the development of two-in-one PCs (that transform from tablets into laptops). Not only would such a program help encourage even more creativity in hardware design, but they can hit lower price points than Surface for the average consumer.
Will we see the return of a Courier in 2018? Literally, everything the company is developing (or has already released) is laying the groundwork for such a device and internal bits we have seen tell us such project is in high development. At least this time, the ambitious ideas behind the original Courier seem more realistic with today's technology and Windows 10. But like Surface Mini and Courier before it, Microsoft will hold off until the time is right.
It's enlightening reading a user comment from 2009 on the news about Microsoft Courier: "2 words: Game. Changing. This could be the same to the computer world that iPhone was to the cellphone world."
Nearly nine years on and a lot has changed with computing, but there is still nothing like Courier that exists. Is Microsoft poised to make it happen finally? Look right in front of you. As they say, the writing is on the wall.
Get the Windows Central Newsletter
All the latest news, reviews, and guides for Windows and Xbox diehards.
Daniel Rubino is the Editor-in-chief of Windows Central, head reviewer, podcast co-host, and analyst. He has been covering Microsoft since 2007 when this site was called WMExperts (and later Windows Phone Central). His interests include Windows, laptops, next-gen computing, and for some reason, watches. Before all this tech stuff, he worked on a Ph.D. in linguistics, watched people sleep (for medical purposes!), and ran the projectors at movie theaters because it was fun.