Microsoft's Stream service aims to offer YouTube-like experience for businesses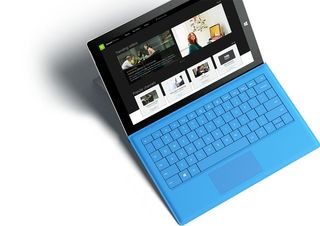 Microsoft has announced the public preview of Stream, a new online video service that will offer businesses a way to upload and share internal clips with employees and partners.
Microsoft's blog post (opens in new tab) outlines the features of Stream, which sounds very much like what Google's YouTube offers for consumers:
Sign up in seconds: Get started with Microsoft Stream in as few as five seconds with easy signup and no credit card requirements.
Easily upload and organize your video: With easy drag and drop capabilities, upload your videos and organize them by either starting a channel or contributing to a channel based on team, group, topic etc.
Discover relevant content: Enhanced content discovery through "trending" videos powered by machine learning, as well as search by hashtag, most liked videos and other key search terms.
Watch anywhere, on any device, anytime: View videos in Microsoft Stream on all your devices from anywhere, anytime.
Secure video management: Manage who views your video content by determining how widely to share within your organization, and to what channels. Secure application access is enabled by Azure Active Directory, a recognized leader in identity management systems, to protect sensitive corporate content.
Follow what matters: Follow channels to see content you want in your Microsoft Stream homepage.
Engage with content: Socialize videos by sharing via email, "Like" your favorites and embed videos to webpages within your organization.
Microsoft Stream will eventually replace Office 365 Video for business customers of that service, although there will be no changes to Office 365 Video during the Stream preview period.
Sign up for the preview of Microsoft Stream (opens in new tab)
Is this going to be a part of o365 or is this seperate?

Would be nice if it was simply another icon. Something else to bring value to the service.

Yes this will probably be part of E5 Office 365 or other volume licensing packages.

Actually sounds like a good idea and cool.

A nice and simple name. I wish it was a true YouTube competitor, but unfortunately YouTube is too big of a giant for that to ever happen.

The other YouTube competitors (from the very beginning) have been:
- Vimeo
- DailyMotion
- Yandex Video
- MetaCafe

Those competitors have been there forever. And so far they all failed. Posted via the Windows Central App for Android

Re: aka Zig271,
"failed"? Don't exaggerate. What are your credentials? Very narrow viewpoint.

yeah if DailyMotion and Vimeo "failed" then why would they have a large userbase and also be developing Windows 10 apps?

There are also local ones, I think. Here in Hungary, there's a site called Indavideó, that offers the same as Youtube, but with not so strict copyright policies (and less income for video uploaders). And it's doing well. But I guess, mostly because the free to watch movies and TV series it has :D

I'm not a Youtube (and by the extension Google) hater like many on this site. However, I disagree. No one, no matter how big they are, is immune to competition. Youtube has its many flaws that, if properly exploited by the right marketed competitor, could give it a run for its money.

I agree. YouTubes interface actually kinda sucks. Its buggy and hard to find thing and they change it every 6 months it feels like. Also, I think a company like twitch could compete with YouTube if it had a better video finding system.

Re: Scabrat,
I hope you are right, but Twitch, specifically, has a horrible mess of a user interface for "intelligent new users" that don't live and breath "gaming". I know, "gamers" can't see that from other perspectives. Too focused.
Just my opinion.
Best Wishes

I don't disagree, but with YouTube's name recognition and incredibly massive database of videos it will be a long time before anything changes.

Satya is about to change the game

Youtube made for Linkedin people.

YouTube needs a viable competitor

What about these
- Vimeo
- DailyMotion
- Yandex Video
- MetaCafe

Vimeo might be. But not the others sadly. =/

I always make a point to search Vimeo when I search google's YouTube.

I love how it targets businesses....smell a common theme from the nutella led MS team....screw the consumer

Not much attention for such an important news, it will probably be available for consumers once it gains momentum

I miss soapbox, used that more than YouTube back in the day.

Uploaded my first video. I like it. Video player is really smooth.

@John, please kindly do a review again after this is launched to the public. That would be best for the general public perception as well :)
Windows Central Newsletter
Get the best of Windows Central in in your inbox, every day!
Thank you for signing up to Windows Central. You will receive a verification email shortly.
There was a problem. Please refresh the page and try again.