Microsoft's Surface Dock for Surface Pro 4 and Surface Book pre-orders live at Amazon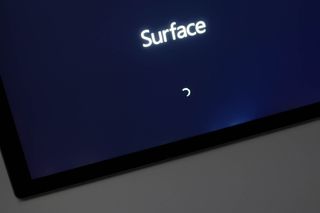 If you have pre-ordered the Surface Pro 4 tablet and/or the Surface Book notebooks, but want to add more ports, you might want to consider getting Microsoft's Surface Dock that's been made especially for those products. Amazon is now taking pre-orders for the Surface Dock for $184.80, a small decrease from its normal $199.99 price tag.
The Surface Dock, which can also work with the older Surface Pro 3 tablet, contains two Mini DisplayPorts ports, four USB 3.0 ports, a Gigabit Ethernet port and an audio out port. It also includes a magnetic Surface Connect cable which, when attached to the Surface products it supports, allows for transfers of video, audio, and data files from devices that are connected to the Surface Port.
By the way, you can also pre-order the Surface Dock on Microsoft's Store site, but it has a full $199.99 price tag.
Windows Central Newsletter
Get the best of Windows Central in your inbox, every day!
It will be irresistible if it had extra batteries in it and of course if it docks to the devices just as the name sounds.

I think you're missing the point of this product...

You plug the dock to power and it charges the device is connected

Isn't it more of a hub than a dock?

Hubs don't supply power to the main device. Docks do

Good point - I always equated docks with a device you drip something into, like a stand.

Me too, like the old surface dock. But since it is a tablet,​ with a pen... i like the extra mobility that this dock allow to

As I can tell it's basically a replacement part brick with ports... Kinda awesome.

This works with the Surface Pro 3 as well, right?
EDIT: Just re-read the article, my bad. :)

Yes. Read the article.
Edit: Ok

Is the older dock SP4 compatible?

Yes. I've tried it myself

Awesome. I had the same question myself.

where could you test? :) cant wait to put my fingers on the sp4 :)

Yes, but Microsoft "sells" a free spacer for it on their website (or so I've heard), because the new surface pro is slightly thinner, so they need something to jam in there to take up space. Posted via the Windows Central App for Android

I've done it myself no spacer so it really isn't necessary. The depth difference is less than a mm

Requires external power, it better act as a charger as well. USB type c missing!! How do I plug my Lumia 950 into these devices?

Yes it charges the device when connected. The cord that comes with the 950/XL is full size USB on one end and USB c on the other

Exactly, it would have been kind of irresistable if these could connect to your Lumia 950XL with just a USB-C cable. Maybe the next itration will merge the continuum dock and the surface dock.

I heard from Tom Warren of Neowin that the Microsoft Retail Stores were going to have adapters so that the Surface Pro 4s would fit inside the Surface Pro 3 dock.

Does Neowin have their own Tom Warren

Currently drinking at fullsteam brewery in Durham, North Carolina, so this is perhaps a bit more exciting than normal, however, this is awesome. I'm happy to see Microsoft turn out new hardware. Hooray!

There are no ugly expensive docks, just too little beer.

I could not afford nothing

So you could afford anything ;p

Haha my english is pretty bad

Wow that was alot of backlight bleeding on that surface! Extermina.... Exchange exchange...

All this thing around The Surfaces 4's, that means MS won't launch a Surface 4 model, the S3 successor?

Not sure what you mean, but I would expect a Surface 4 in 6 months

Ofc there'll be a Surface 4, it sits on a different release cyce to the Surface_Pro's, we won't have a formal announcement of it till approx. March 2016.

These are good news. I bought a Surface3 in may, and I like it very much -more than the iPad. I'm already thinking about my next tablet. And it will be a surface 4.

I greatly prefer the "Pro" series, but I understand the appeal of the non-Pro for some types of users.

I have a question about the Surface Dock: will the dock charge my phone, even when there is no Surface connected? I mean, may I take my Surface Pro 4 with me to somewhere else (not connected to the Dock), and leave my phone connected to the Dock via USB, can the phone be charged in this case?

Well of course, it's a dock/hub which draws from an A/C outlet; So that it can power/charge USB peripherals, & power/charge the SurfacePro/Book.

The standard power brick can do this... So I'm sure this more advanced variant will too.

If you're a student you can get 10% off at Microsoft stores, so that brings it down to $180. Veterans get 10% but it doesn't apply to as many products, so not sure it would apply here.

This is showing as $199.00 when I go to the Amazon link... EDIT: NM, I see the $184.80 option...

That thing is vastly overpriced. I'd buy it for about $50, Max $85.