Why Minecraft is the greatest game ever made
Despite its imperfections, Minecraft manages to earn that title.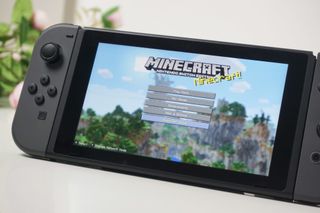 (Image credit: Windows Central)
Usually, it would be considered blasphemy in the video games industry to consider any singular game "the greatest ever." After all, everybody's gaming preferences and opinions differ, and being able to play and enjoy anything out of the incredibly vast universe of awesome games is part of what makes being in this hobby so special. Still, out of the thousands of games that have been released and loved by its players, Minecraft makes the most compelling case for indisputably earning that title.
That's not to say that Mojang Studios or Minecraft is perfect, as nothing truly is. At the end of the day, though, Minecraft has proved over and over that it's far more than just a video game, and that looks are ultimately deceiving.
Minecraft is in a category of its own
Initially released to the world in 2009 as an ambitious project from a small indie team, Minecraft sought to combine a collection of half-baked ideas in the video games industry into the quintessential creative survival sandbox game. Over a decade later, Mojang Studios has grown exponentially larger under Microsoft's wing, evolving far beyond anyone believed it would when it originally launched.
Frankly, it would be easy for me to assert that Minecraft deserves to be described as one of the best Xbox games and best PC games solely on its merit as a video game, but Minecraft has expanded beyond that reach to become a platform of creativity, education, and inclusivity.
Today, the original Minecraft game exists as two separate versions, with so much hidden just below the surface. The first is Bedrock Edition, which exists on every platform imaginable, including Xbox Game Pass on consoles, and features full cross-play and cross-save support through your Microsoft account. It also empowers creators and lets the Minecraft community support each other with the ever-growing Minecraft Marketplace, which is filled with new ways to play and customize.
Minecraft: Bedrock Edition also includes an offshoot known as Minecraft: Education Edition, which is a legitimately powerful educational tool used by thousands of schools and institutions all over the world. When you're not learning in school, Minecraft Realms allow groups of players to rent private dedicated servers, granting long-lasting and expansive worlds no matter who's playing or where.
On the other hand, Minecraft: Java Edition is the legacy version of Minecraft that exists only on PC, macOS, and Linux devices. The Java Edition sacrifices cross-platform compatibility and modern features in exchange for full mod support, which gives players near-endless ways to play Minecraft exactly the way they want to. There are thousands of mods for Minecraft: Java Edition, which range from the smallest changes like tweaking textures to full-blown game expansions like new maps and dragon breeding.
The freedom of mods also extends to Minecraft: Java Edition's servers, which offer more control and support for far more players than Bedrock Edition. Servers in Java Edition have supported entire communities for years, with some nearly counting as their own individual games. Other servers exist with a purpose that comfortably exists outside Minecraft "the game" and enters all-new territories.
The Minecraft brand has also evolved to include new projects like Minecraft Dungeons and countless partnerships and collaborations, appearances in pop culture, and the huge amount of merchandise. Nowadays, Minecraft isn't just a video game: it's a creative sandbox, a survival adventure, an educational tool, a social platform, a community. Entire studios and talented individuals make their living through Minecraft; organizations and groups can use Minecraft to spread their messages, and friends and strangers alike can connect through Minecraft no matter the distance between them. Minecraft can bring out the best of humanity's creativity and ingenuity.
Mojang Studios knows what it has
It's not enough to talk about what Minecraft has accomplished and what it's capable of without the statistics to back it up. With over 238 million copies sold, according to Mojang, Minecraft is hands-down the best-selling game in the world. For a game to achieve over 100 million copies sold is a momentous feat that only a tiny handful of games have accomplished, and Minecraft has rocketed past that into significant milestone after milestone. GTA V is the next best-selling game with over 140 million copies sold across two console generations, marking a distant second.
The gap between these two gargantuan games is substantial, but even more impressive is how Minecraft still boasts of a highly active community. In Feb. 2021, Minecraft had over 139 million active players. That's nearly as much as GTA V has sold across its entire lifetime.
These recent numbers are in stark contrast to lingering comments from internet trolls that "Minecraft is dead." While Minecraft certainly fell in popularity after the collapse of YouTube's "golden era" of gaming videos and let's plays, the game persevered and broke countless records even without the public eye, and now enjoys all-time highs for player numbers, sales, and revenue.
Recent updates like the Caves and Cliffs Update have attracted tremendous amounts of engagement from the Minecraft community, with even the smaller 1.17 Caves and Cliffs Update Part One that just released going viral online. Whatever your opinions on Minecraft, this game has never been farther from "death."
The Minecraft community comes together
Mojang Studios is the faithful creator of Minecraft and its related products, and is positively massive compared to its humble beginnings all those years ago. In 2014, Mojang Studios was acquired by tech behemoth Microsoft, and has continued to expand its team with some of the most talented developers in the world.
But additionally, a game is nothing without its player base, and Minecraft has one of the largest out there. Minecraft's players can't be called anything but a community, as they help make Minecraft better by testing Minecraft: Bedrock Edition betas and Minecraft: Java Edition snapshots, submitting feedback on discovered issues and desired additions, creating original content to support, enhance, and even change the original Minecraft experience, and connecting to their fellow Minecraft fans through social platforms, forums, YouTube, and (of course) Minecraft itself.
The many faces of Minecraft
Minecraft enables countless creators to support themselves and their families. People create new content for Minecraft through the Minecraft Marketplace, mods, or servers and streamin, and Minecraft videos still garner millions of collective views. Minecraft provides the tools and means to accomplish amazing things. I'm one of these lucky people, as my job as "Minecraft Expert" has improved my life in several immeasurable ways.
It's not just monetary gain, however, that draws the Minecraft community to the game. Minecraft has been repurposed countless times to mind-boggling effect. The Uncensored Library, for example, gives disenfranchised groups in oppressed countries access to censored media and journalism. Build the Vote sought to educate young and future voters by teaching them about the voting process and some of the most pressing issues facing their generation. College students hosted virtual graduation ceremonies in Minecraft in place of a physical event during the pandemic. Girls in Sweden use Minecraft to design improvements for their local communities, which can lead to real-world changes and effects. Autcraft is a server that provides a safe place for children with autism to socialize and make friends.
"Mojang Studios has created a platform that is making a tangible social impact all over the world, especially in education," said Allison Matthews, head of Minecraft: Education edition. "I am so inspired by student designs for sustainable villages, girls who are empowered to learn to code, and educators who teach lessons on digital citizenship and mindfulness, all in the game!"
Beyond the more noble uses for Minecraft, the game's community has unleashed their creative potential with all the force of a thousand hurricanes. Players regularly showcase their Minecraft builds, from massive and realistic depictions of fictional locations and real-world landmarks to complicated and ridiculous redstone contraptions, Minecraft's creative tools give you full freedom to do whatever you want.
I've previously written about BlockWorks Studio, a full-blown game studio that has built many beautiful experiences in Minecraft like the aforementioned Uncensored Library, the "10 Years of Minecraft" anniversary world, and an interactive music experience with Discourse.
You can also explore Hogwarts in a complete Harry Potter RPG built inside of Minecraft, play the original DOOM, participate in virtual music concerts, and discover other endless new experiences in Minecraft. And this only scratches the surface.
Minecraft changes lives
The Minecraft community is incessantly regaled with tales of massive builds and bigger-than-life achievements all built inside of their favorite games, but people of all ages, shapes, and sizes play and love Minecraft. I turned to my admittedly tiny Twitter circle to gather tales of how Minecraft has improved the lives of every day people. As huge as Minecraft is, the effects it has had on people are even greater.
One of the biggest recurring themes I saw from people responding to my initial query was playing with their children. Minecraft spans age groups and provides an accessible experience for even the youngest new gamers while letting veteran players enjoy the creativity and world on offer. So many parents are spending valuable time with their children by playing with them in Minecraft, which lets them witness their creative sides in action.
My daughter is a little bit too young to grasp how to play video games fully, but even she can't get enough of awkwardly walking around Minecraft (usually looking directly up or down) while her mom builds around her. I genuinely can't wait until she's big enough to master the controller and explore Minecraft to its fullest, even if she'll inevitably become better than me at Minecraft within days of playing.
Related were multiple stories of couples who either came together through Minecraft, or regularly visit Minecraft together over years and years. Once again, I can relate to this. My partner and I have poured potentially hundreds of hours in Minecraft together, spread across several different worlds that we occasionally visit with nostalgia goggles strapped on. My journey to turn her into a full-fledged gamer starts and end with Minecraft.
Minecraft's cross-play capabilities also mean entire families can play together across multiple devices, no matter where the family members are in the world. I also have seen tales of how Minecraft helped people and families stay connected over the pandemic and conquer boredom while locked inside during quarantine. It's even happened within Mojang itself.
"At Mojang we have a server where we can all connect and play together," Laura De Llorens, senior game designer for Minecraft Dungeons, said, "We go looking for biomes to explore, build towns and Redstone contraptions, run from Ghasts in the Nether. There are adventures for every type of player, which makes it a great platform for staying in touch with friends from all over the world."
It's not all about maintaining connections either. Minecraft also forms brand-new connections. People that meet through Minecraft can build relationships that last years. With all the different ways you can play Minecraft (locally or online), the possibilities are endless when connecting to others.
Minecraft's longevity and expertise at online connection also make for brilliant time capsules. Like I mentioned earlier, my partner and I will sometimes visit older worlds for a healthy blast from the past. Minecraft worlds can open portals directly into your past and help you recall fond memories with friends and families in a way that other multiplayer games simply can't.
It's abundantly clear that Minecraft's greatest strength, as far as its community is concerned, lies in its inherent ability to bring different people together all over the globe and across years. Despite having no story of its own, you can create your own story.
"One of the coolest things about Minecraft is it is your story, and you can do anything you want within the game — which gives it appeal across all ages, cultures, genders — and it has given me a platform for creativity," Lydia Winter, chief storyteller at Mojang, told me. "This makes it so our global community takes Minecraft in places we would never have imagined — from using it in classrooms around the world, to building universities and holding graduations, to using it for community participation with Block by Block."
Minecraft is a game about evolution
I've already written extensively about why Minecraft should be considered the greatest game ever made, but if we're being honest, I've only just touched the surface. Minecraft's legacy is one of infinite stories of friendship, creativity, and inclusivity. Anybody can play Minecraft, and almost anybody can find something to love about it.
Minecraft is more than a blocky survival game that lets you build things. It's Mojang Studios releasing update after update to add new features and improvements, all while listening to its players, over a decade after Minecraft's debut. It's Minecraft's community endlessly creating inside and outside of Minecraft. It's over 10 years of history, stories, and legends wrapped up under one instantly recognizable name.
Minecraft and Mojang Studios are far from perfect, of course. I've written about how Mojang Studios still often feels like an indie studio, or how Minecraft on Xbox Series X|S is disappointing. Our Brendan Lowry recently wrote about how Minecraft's Survival Mode is in desperate need of change.
That being said, one of the many factors that contribute to Minecraft's success is how it never stops evolving over time. Few games enjoy such consistent post-launch support as Minecraft, and that support isn't ending any time soon. Constructive criticism is the parent of improvement, and Mojang is no stranger to that concept.
It's all of this and more that comes together to create "Minecraft," and it's pretty amazing. Whether or not you personally love Minecraft or play it yourself, the effects it has on this awesome industry are irrefutable and insurmountable. It's for these reasons that I firmly believe that Minecraft is certainly, absolutely, indubitably the greatest game ever made.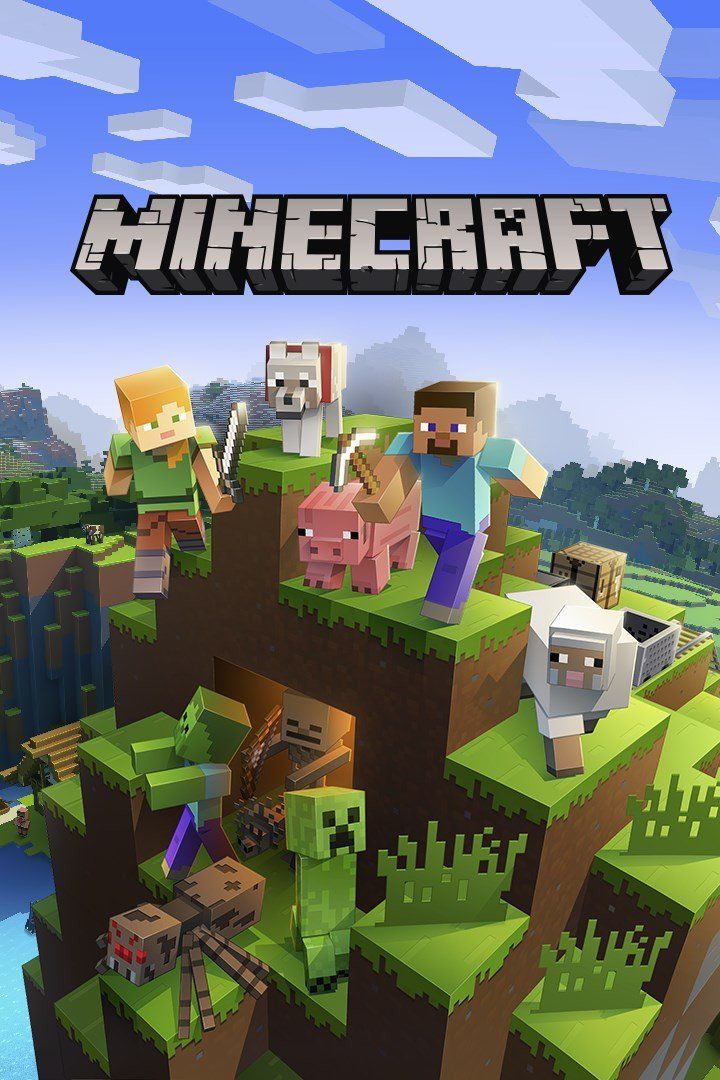 A gaming masterpiece
Available everywhere you play.

Minecraft is an inarguable and complete success. It has sold copies in the hundreds of millions, has a huge following of dedicated players, and lets you unlock your every creative desire. It's also available on every platform imaginable, including Xbox, Windows 10, PlayStation, Nintendo Switch, Android, and iOS. Play with anyone and play anywhere.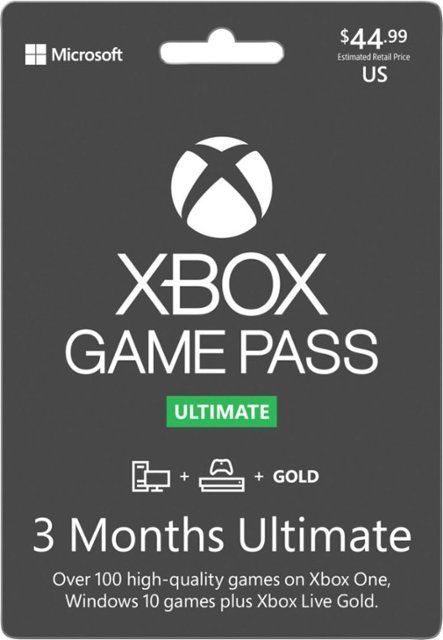 A catalog of games
All your gaming needs, in one subscription.

Is the Xbox Game Pass Ultimate the best value in all of gaming? It's possible. Ultimate bundles your Xbox Live Gold subscription, an Xbox Game Pass subscription for both Xbox consoles and Windows PCs, and Xbox Cloud Gaming for on-the-go. Minecraft and Minecraft Dungeons both make appearances on Xbox Game Pass.
Get the Windows Central Newsletter
All the latest news, reviews, and guides for Windows and Xbox diehards.
Zachary Boddy (They / Them) is a Staff Writer for Windows Central, primarily focused on covering the latest news in tech and gaming, the best Xbox and PC games, and the most interesting Windows and Xbox hardware. They have been gaming and writing for most of their life starting with the original Xbox, and started out as a freelancer for Windows Central and its sister sites in 2019. Now a full-fledged Staff Writer, Zachary has expanded from only writing about all things Minecraft to covering practically everything on which Windows Central is an expert, especially when it comes to Microsoft. You can find Zachary on Twitter @BoddyZachary.