New trailers for Forza Motorsport 6, Just Cause 3 and Rainbow Six: Siege released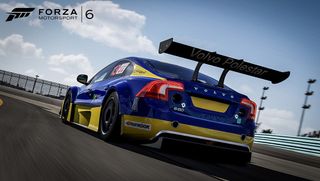 As part of Microsoft's Gamescom 2015 Xbox briefing, the company showed off new trailers for three games coming to the Xbox One in 2015: it's own Forza Motorsport 6, Just Cause 3 from Square Enix and Rainbow Six: Siege from Ubisoft.
The racing sim game Forza Motorsport 6 will be released on September 15 as an Xbox One exclusive. Developer Turn 10 Studios will have over 450 cars in the game, and will support up to 24 players online in dedicated servers.
Just Cause 3, the open-world action game sequel from developer Avalanche Studios and publisher Square Enix, got a action-filled trailer today, and it's still due for release on December 1. The game will come with a free copy of the Xbox 360 version of Just Cause 2, which will be able to be played on the Xbox One via backwards compatibility.
Finally, the tactical shooter Rainbow Six: Siege from Ubisoft is coming on October 13 and the trailer again shows some impressive footage.
Not much was shown about Siege, but I'm curious to have a tactial-based shooter on the Xbox. Too many of them are ADHD run-and-gun titles with billions of explosions (Halo's leaning that way now as well). Cool that they're giving us both Vegas games free as well, it seems Microsoft's taking a smart tactic of overloading people with such offers of free BC games (Gears Ultimate, Fallout 4 are doing it asa well). There shouldn't be a chance for people to complain about a lack of games. The Forza trailer was kind of a bore though, since it was mostly people saying, "Forza 6 is the best Forza." I'm glad they're jumping the content count way up, almsot to Forza 4 levels, because I found myself getting bored of running the same tracks over and over in Forza 5 really quickly.

JC3, WTF! Already Pre-ordered F6 Deluxe and am ready for Sept. 10th. :)

I've played rainbow 6 in the past, great game I hope the newer better graphics come with the expected rainbow 6 gameplay.
Multiplayer would be interesting

More games will be welcomed by me.

Forza Motorsport 6 is looking sick!

I never really played Rainbow Six before rather then some denos and such... But Siege looks very interesting, the concept of the game is looking fairly surprising to me.

If it follows the tradition of releases Turn10 & Playground Games should release it after Forza 6 more specifically next year which is when every other Forza game has been released, one year after another. Forza 4 then Horizon, then came Forza 5, then Horizon 2, now its Forza 6 and if everything goes as planned... Horizon 3, hopefully.
Windows Central Newsletter
Get the best of Windows Central in in your inbox, every day!
Thank you for signing up to Windows Central. You will receive a verification email shortly.
There was a problem. Please refresh the page and try again.