New Xbox One Preview build introduces startup chime customization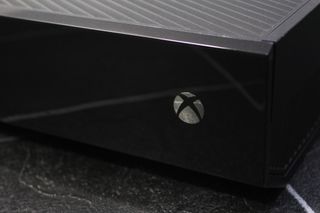 While the Xbox One Summer Update released to the public only one week ago, the Xbox team is rolling out its fifth Xbox One Preview build since the public launch. Today's update continues to build upon the changes implemented earlier this month, introducing new customization options for the console's startup chime.
For the first time since the Summer Update was available to Preview members, the changelog for tonight's build, rs1_xbox_rel_1608.160810-1700, lists no known issues. As always, the update will be available to enrolled consoles at 6 PM PDT / 9 PM EDT.
NEW FEATURES
Thanks to the passionate feedback of the Xbox Global community, you can now modify, turn on, or turn off the startup chime! You'll find three new options in Settings > Power & startup > Power mode & startup.
On (startup chime plays anytime the console is powered on).
Only with power button or voice (startup chime plays when the console is powered on via the power button or voice; does not play when powered on with the controller).
Off (startup chime never plays)
FIXES
This build contains multiple fixes to address crashes in the Store.
Fixed an issue which could sometimes cause time-based trials to display incorrect time remaining.
Fixed an issue which could sometimes cause a "Try again later" error to appear when newly purchased content is downloading.
Resolved an issue which could cause errors when attempting to purchase or play movies and TV shows.
Resolved multiple issues which could cause certain universal apps to fail to install.
You should now receive a "storage is full" notification when attempting to upload a capture to Xbox Live if storage is full.
Resolved an issue which could cause certain games to fail to recognize the controller upon launch.
Need more?
Check out our other articles for more info on the Xbox One Summer Update.
Windows Central Newsletter
Get the best of Windows Central in in your inbox, every day!
Matt Brown was formerly a Windows Central's Senior Editor, Xbox & PC, at Future. Following over seven years of professional consumer technology and gaming coverage, he's focused on the world of Microsoft's gaming efforts. You can follow him on Twitter @mattjbrown.
Really, there is nothing else people could complain about on Xbox One besides the chime? Yeeesh.

That's kind of a good thing. It means we're running out of things to complain about lol

I can bring one thing up... Bring party chat to Xbox companion!!!!

For the Mobile App? that would be sick.

The store needs to be like 100X better. even apples store on apple tv is better for content discovery.

Why can't we search games and movies by genre? I give up with the store, That is so fked!

You can definitely search movies by genre.

I still want to be able to eject a disk by voice. That little eject button is a pain to find in low light after watching a movie. I thought they'd maybe include that with Cortana, but nope! And the ability to manually control the zoom in skype video calls would be nice. If anyone agree, please also send feedback! Please?

Manual zoom in skype, i thaught I was stupid not finding the manual zoom, but it seems it does not even exist!!

Okay, so I'm not alone here. The key here is feedback. Microsoft needs to hear that people want these seemingly basic features. People should never assume that since it's such an obvious feature, that it's on the radar and will be added without saying anything. So please provide feedback through the appropriate channels on this and other things that you think would make the product better.

I want tv volume controls on controller...

If you get the chat pad you can map volume controls to the custom buttons!

Eh, this was a legit complaint in my opinion. Prior to the latest update turning the console on/off with anything other than the power button was silent (for instance, using the Media Remote). My wife is generally awake a bit longer than I am with the TV on. Now whenever she turns the Xbox off when she goes to sleep it wakes me up every time because it makes the noise. Will be happy to disable that again.

it was a real complaint for me also. I have one of my xbox's in the bedroom and when I go do a late night gaming session with a mate we turned that one on for game streaming. But the chime than sounds, and that made the wif e wake up. besides the always sounding chime was introduced in the AU release. before that it was only when turned on by the voice or button

Well, personally still waiting for the "Looking for" feature for easier fire team hookups in Destiny. Any one know when that's going to hit?

Oh man when I saw the headline I thought we would be able to set an audio file as the startup sound. That would be cool! Oh well, keep the new features coming!

Yeah that's what I thought too! Or at least be able to select from the startup sounds from existing consoles

Sweet I want the windows central ding. In all the videos!!! To be my startup.

Can anyone please invite me? Gamertag is SubZero2007

I have multiple xbox 1s and the controller disconnects from the xbox at least twice a day. I wish they would fix that Posted via the Windows Central App for Android

Fix the amount of Xbox ones you have

Really? They canceled the OTA DVR function and decided to instead worry about the startup chime? FFS

Yeah because it was clearly one or the other. /s

I have the forza 6 console with the engine sounds when turning it on or off with the power button. Will it let me set it to play the sound when i shut it off or turn it on with the remote? I dont want to set it to on then end up with the chime instead of the engine sound. It may be cheesey but i like the engine sounds. Posted via the Windows Central App for Android

+1 I have the same Forza 6 XBox and I love the sounds. I am a car geek so it fits for me and I hope they do not screw it up.

Yeah i love cars too. I already had a xbox one when the forza bundle came out but the engine sound and the grip on the back of the controller made me buy it anyways. If they did a slim version in the same way id buy it. Posted via the Windows Central App for Android

Chime seems to minor but I'm actually quite pleased with the option, it sounds cools but it's not always ideal when turning it on or off late at night with other people sleeping, when normally with headphones on I can be entirely silent. It's not a big problem at all but quite nice for occasions such as those

What' the max capacity of dvr? Recently I've reached my limit and can't upload more even though I have both Gold subscription and 1TB OneDrive.

I was hoping we'd be able to set our own audio/sounds as the start up chime

aww I thought this was gonna be so you could change the noise it makes...

Would be fun to add start up tones on a flash drive or hard drive. Possibilities are endless.
Windows Central Newsletter
Thank you for signing up to Windows Central. You will receive a verification email shortly.
There was a problem. Please refresh the page and try again.