Newegg September 2018 credit card breach: Everything you need to know
Card info entered between August 14 and September 18 is potentially compromised.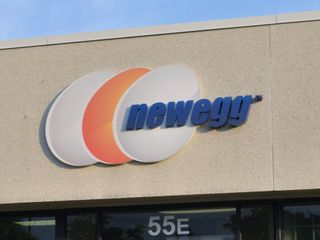 (Image credit: Newegg)
Newegg, the popular online electronics retailer, announced on September 19 that it'd fallen victim to a security breach that compromised credit card information for an unknown number of customers. Details on the breach are still developing, but in the meantime, here's what we know.
What happened?
On August 14, 2018, hacker group Magecart entered 15 lines of code into Newegg's website that acted as a credit card skimmer.
When customers entered their card details at Newegg's checkout page, the malicious code grabbed the payment info and sent it to a domain name owned by Magecart.
Newegg shut down the code on September 18, meaning it was grabbing customer's financial information for nearly a month.
Who's affected?
At this time, we currently don't know how many people were affected by this attack. Newegg serves around 50 million customers every single month, but it's unclear if all buyers had their info stolen or only people that were entering card info for the first time.
Newegg will be publishing an FAQ with more information on September 21, and we'll update this article accordingly once we know more.
What can I do to stay safe?
Until we learn more, your best bet is to keep an eye on your bank/credit card statements to make sure no unusual activity is taking place. Once we have a better understanding of which customers had their info stolen, you may need to deactivate your card and get a new one.
Get the Windows Central Newsletter
All the latest news, reviews, and guides for Windows and Xbox diehards.
Thanks god i quit buying from them in 2015...

What if you used PayPal? I guess that's fine because you link to the PP server for login.

That's one of the advantages of PayPal....your credit number is not exposed, only your email and address. Besides, even if my credit number was leaked, it was the very old one as i change credit cards with new number at least every year...