Watch us play 'Ori and the Blind Forest' and 'Flame Over' in this Twitch replay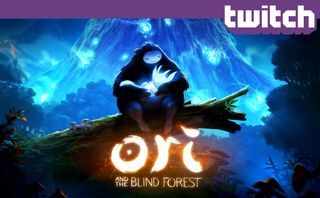 Windows Central streams a wide variety of Xbox One games throughout the week on Twitch. Watching us play a game on Twitch lets you see a lot more you could from a trailer or video review. You can even enjoy some highly entertaining narration while chatting with your fellow readers. It's like a live interactive podcast centered around video games!
Tonight we have an exciting double feature for you. At 8pm Central (9pm Eastern, 6pm Pacific, 2am GMT) we'll be streaming Flame Over, an addictive firefighting game that's coming to Windows in the next few months. Then at exactly at 10pm Central (11pm Eastern, 8pm Pacific, 4am GMT) we'll stream two hours of Ori and the Blind Forest, the gorgeous action-platformer that launches on Xbox One later this week. Tune in to see both games in action before they launch!
Update: The stream has ended. Continue reading for impressions and the full stream replay!
Watch live video from WindowsCentral on Twitch
Ori and the Blind Forest
The year's first big downloadable Xbox exclusive, Ori and the Blind Forest comes from Moon Games and Microsoft Studios. Ori (the game) is an exploration-heavy action-platformer, much like last year's cult sleeper hits Guacamelee and Strider.
The game stars a magical white creature named Ori who must save his forest from destruction. Not an unusual setting, but the way it comes to life is truly special. Ori and other characters move with gorgeous animation and fluidity, and their world is filled with lavish details and colors.
Screenshots don't do Ori and the Blind Forest justice – you need to see it in motion to appreciate what a work of art it really is. Join us during our stream to do just that!
Moon Studios' and Microsoft's Ori and the Blind Forest launches on Xbox One and Steam this Wednesday, March 11.
Ori and the Blind Forest – Xbox One – 7.7GB – $19.99 – Xbox Store

(opens in new tab)

– Amazon Link

(opens in new tab)

Ori and the Blind Forest – Windows – $19.99 – Steam Link
Flame Over
Firefighting is a dangerous and exciting profession. You'd think there'd be more games about fighting fires, wouldn't you? The last one of note was Burning Rangers on the Saturn and that came out like a million years ago. Lucky for us, indie developer Laughing Jackal has a firefighting game of their own in store…
In Flame Over, players will have to save innocent people and kitties from four huge burning buildings. Your firefighter must use a hose and an extinguisher to stop the ever-spreading flames. He can also pick up or buy water bombs and other equipment to aid in his rescue mission.
The levels in Flame Over are randomly generated, so each playthrough is unique. The firefighter can complete missions in order to earn upgrade tokens. Spend these between games to make things a little easier. Like Rogue Legacy, Flame Over is a "Rogue-lite" game that starts out challenging but gets a little easier as you unlock more upgrades for your next playthroughs.
Flame Over arrives on PlayStation Vita on Tuesday, March 10. Steam and PlayStation 4 versions will come along during the first half of the year. Watch us play to see how much fun fighting virtual fires can be!
Tonight's schedule
We'll be streaming Flame Over for two hours tonight, starting at 8pm Central (9pm Eastern, 6pm Pacific, 2am GMT).
After that, our Ori and the Blind Forest stream start at 10pm Central (11pm Eastern, 8pm Pacific, 4am GMT) and lasts for two hours as well.
During the Ori stream, five viewers will win $5 Xbox gift cards! You must participate in the stream chat to enter. Prizes donated by Bria5544 and his wife.
To join us, please follow both of our channels at Twitch.tv/WindowsCentral and Twitch.tv/Eastxtwitch and tune into WindowsCentral during the stream. You can watch the stream right here in this post, but you'll need to watch from the Twitch website or a separate app to participate in our always delightful stream chat.
What's the best way to experience Twitch? The Twitch website on your PC or Mac web browser. If you don't have or prefer not to use a computer, you can get the Xbox One, Playstation 4, or Xbox 360 Twitch apps and watch from the comfort of your couch. Android and iOS both have official and unofficial Twitch apps to choose from as well.
On Windows Phone, you'll have to grab an unofficial app. There are several to choose from, each with different strengths and weaknesses. Only one app lets you search directly for our channel, though. If you use the others you'll have to find and follow us from a web browser first. Read the roundup to learn more.
Be sure to tune in at the same starting time (8pm Central, 9pm Eastern, 6pm Pacific, 2am GMT) on Tuesday for our Witcher Twos-days stream, Wednesday for Wolfenstein: The New Order, and this Saturday for Forza Horizon 2 with prizes!
Windows Central Newsletter
Get the best of Windows Central in in your inbox, every day!
Paul Acevedo is the Games Editor at Windows Central. A lifelong gamer, he has written about videogames for over 15 years and reviewed over 350 games for our site. Follow him on Twitter @PaulRAcevedo. Don't hate. Appreciate!
Ori awesome background music,....

Many kittens died in the Firey Flames of Fail. lol

Aside from watching and chatting, how do we enter the competition? I'm wondering whether it's worth staying up til after 4am for Ori and the Blind Forest considering I need to leave for work at 8am.

This particular stream doesn't have a contest, so you're not missing out on that aspect if you can't make it. But generally, we do our Saturday stream contests in order to encourage people to watch live, so that's the only way to enter. I know the schedule can be rough for people who live outside of North America. Wish we could make it easier on you guys. But at least you can always watch the replay from your PC web browser.

I stand corrected. Bria5544 donated some prizes!

I am so looking forward to Ori. The other game looks interesting but its difficult to tell with only a screenshot.

Ori and the Blind Forest looks gorgeous! GORGEOUS!

Ori looks stunning. I have checked on the Xbox One Twitch app, it never seems to show the replays. Are they only available for a short time?

Unfortunately, you have to watch the replays through a PC web browser. We always embed them in the articles after the fact (though we're cutting back on articles now). AFAIK, no Twitch apps support the playback of past broadcasts. This is a result of Twitch handling replays in a really weird way that is difficult for developers to work with.

Cheers Paul, I had noticed that you alluded to the browsers in the article, I just assumed it would be available on the Twitch Xbox app too. Why are you cutting back on the articles? They are great, and you guys have introduced me to some belting games.

Not enough people read the Twitch articles. It's a shame! Thanks for the kind words, dude. :)

The reason is the controversy, or lack of. Ha ha. I imagine the more provocative articles get the clicks. The stream ones don't cause any comment battles with crazy views flying all over. I have a tip, on your next one, start it with "Twitch drop support for phone app", or "Apple/Android reveals/invents new streaming service" or "Flagship device likely to allow streaming app" or "This woman is 70, but looks 30, new duperfood/superfood found". I hope they don't go entirely, and I hope the other gaming will continue.

Add another vote for Ori. I already took an afternoon nap so I should be good for the night.

too late for me..but seems awesome!

Ori looks like a very interesting game

I hope Ori comes to W10!!

Ori is a must buy for me. Congrats to all the winners tonight.

I guess Ori is inspired by Miyazaki's "Princess Mononoke"?

It certainly seems to draw some inspiration from the works of Studio Ghibli, the studio that created Princess Mononoke.

I will be getting Ori as well. Gameplay was quite interesting and artwork is amazing.
Windows Central Newsletter
Thank you for signing up to Windows Central. You will receive a verification email shortly.
There was a problem. Please refresh the page and try again.