Washing and curing your 3D-printed figures and pieces is an essential process when it comes to putting the finishing touches on your designs. Where other machines are usually capable of accomplishing one or the other, AnyCubic's Wash and Cure Box takes care of both crucial steps of this process all on its own. Regularly priced at $219.99, today's your chance to score this machine at a 15% discount via Amazon where it's currently on sale for $186.99. This deal brings this machine down to its lowest price ever there when just a couple of months ago it was selling for as much as $260.
Almost $35 in Savings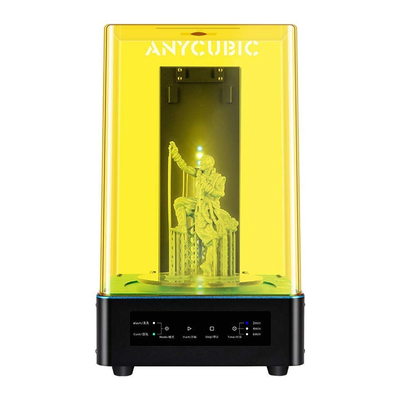 AnyCubic Wash and Cure Box
Wash and cure your 3D-printed models efficiently with this AnyCubic Wash and Cure Box at nearly $35 off its regular cost. This model is ideal for 3D Resin Prints and is not a 3D printer itself.
$186.99 $219.99 $33 off
It's important to point out that this Wash and Cure Box is not a 3D printer, so if you still don't have access to one, that's what you'll want to pick up first. AnyCubic's Photon Zero is a great choice that's currently on sale at Amazon as well, down to $199.99 at a $20 discount.
Since this machine is able to wash and cure, it can accomplish the 2-step process in a much more efficient manner than you could with two separate machines. Its effective curing mode using a 360-degree rotating stage to ensure every angle of your print is cured and exposed evenly. It's best suited for 3D resin prints and compatible with most SLA and DLP priners like Elegoo Mars, Photon, Photon S, and more.
Amazon offers free shipping on orders totaling $25 or more, though you could receive your order even faster with an Amazon Prime membership. If you've never been a member before, you can start a free 30-day trial of Prime to score free two-day shipping on thousands of items with no order minimum. By signing up, you'll also receive access to all of Prime's perks like the Prime Video streaming service, exclusive members-only discounts, and more.
We may earn a commission for purchases using our links. Learn more.