Razer's Wolverine controller for Xbox proved itself to be a capable alternative to the Xbox Elite Controller and other competing solutions. The company since returned with a Razer Wolverine V2 version, which improved on the original in almost every way. However, it drew criticism for omitting other features, such as the back paddles. Now, we have an all-new version that brings with it a refreshed design.
The Razer Wolverine V2 Chroma is here, now featuring pretty RGB lights and a whole range of features that all types of gamers should pay close attention to. While it is double the price of a standard Xbox Series X|S controller, it does provide a wealth of features that are otherwise unavailable to regular Xbox controllers. This gamepad also builds on the original V2 in various ways, making me wonder why it isn't actually called a V3.
This is the Razer Wolverine V2 Chroma, arguably one of the best Xbox controllers money can buy. If you don't mind wired controllers, at least.
Razer Wolverine V2 Chroma
Bottom line: The Razer Wolverine V2 Chroma is an excellent controller, with arguably superior sticks and buttons than the official Xbox controller itself. The extra features sweeten the deal, with a sensitivity clutch aspect that feels almost too good to be true. The big downside, as usual, is that it's wired only.
For
Pretty lights
Various additional mappable buttons
Back paddles return
Great action on the buttons and sticks
Sensitivity clutch feels almost like cheating
Against
Wired only
More than double the price of a standard controller
Razer Wolverine V2 Chroma: Price and availability
The Razer Wolverine V2 Chroma enjoys good availability at all major retailers, including the likes of Amazon, Walmart, and Best Buy. You can also grab it from Razer's own website. The controller comes in both black and white configurations, to match your Xbox Series X or your Xbox Series S.
Razer Wolverine V2 Chroma: The good stuff
I'm generally skeptical of third-party controllers, but Razer made me a believer right out of the box with the Wolverine V2 Chroma.
The Wolverine V2 Chroma is a wired option compatible with Xbox consoles and PC. It lacks wirelessness due to Corsair's patent ownership of the tech, which is a bummer. You definitely shouldn't let that put you off, though.
Design-wise, the Razer Wolverine V2 Chroma is artificially similar to the standard Xbox controller, with the familiar offset joysticks, ABXY buttons, and even the new Xbox Series X|S share button. Where the V2 Chroma starts to diverge is in its premium features, which make the doubled price point seem more than fair.
The Wolverine V2 has rubberized, textured grips that Xbox Elite Controller users may be familiar with, complete with magnetic interchangeable joysticks, a couple of which can be found inside the box with different cap styles. Across the top, we also have additional shoulder buttons, with a further four buttons on the reverse in the form of back paddles. Since the first version of the V2 removed the back paddles from the V1, seeing them return with gusto is a welcome improvement. You also get trigger locks for good measure, which reduces the travel time of the triggers, allowing you to fire more rapidly in shooters and other games.
Source: Windows Central
Usually, on third-party controllers, there's this uncanny sense of "ugh" while doing direct comparisons to Microsoft's home-grown buttons and triggers. I can safely say there's no such sense of "ugh" with the Wolverine V2 Chroma. In fact, the buttons and triggers are among the nicest I've used, and it wasn't long before I forgot almost entirely that I was using them. They even have a clicky "mouse-like" actuation feel to them, which is interesting.
The additional buttons can be configured fairly extensively using the Razer Controller app, free on Xbox and Windows 10/11. This app lets you assign various functions to the buttons, including the standard Xbox controls, as well as a few additional toggles courtesy of Razer, one of which almost feels like cheating.
Although it took a fair bit of practice to get used to, the sensitivity clutch feature on the Wolverine V2 can be truly game-changing in some scenarios. Playing Widowmaker or Ashe in Overwatch, holding down a paddle assigned to the sensitivity clutch reduces the speed at which the joysticks actuate motion.
I could keep the sensitivity high for movement, but lower the sensitivity for making more precise shots at a distance. I'm usually fairly terrible at landing headshots, but I can say without a doubt, this almost immediately helped, even if it took some training to get used to the positioning.
When you combine the trigger locks, the sensitivity clutch, and the back paddles, the Razer Wolverine V2 Chroma has far more utility than the standard controller, giving you a noticeable advantage in competitive play. In games like Chivalry 2 with fairly complex controls, being able to map regular actions to the paddles makes motion far easier, since you don't have to take your fingers off the thumbsticks for any reason.
Razer Wolverine V2 Chroma: The bad stuff
No product is perfect, and the Razer Wolverine V2 Chroma is no exception. The most notable and obvious omission is wirelessness. As I mentioned earlier, Corsair owns the patent for wireless gamepads, which puts limitations on the tech's use. The Wolverine V2 Chroma comes with a detachable USB-C cable this time, although I'm not sure exactly why you'd ever want to detach it. Given that USB-C doesn't anchor itself into ports as well as Micro-USB does, I'm not sure this was the best choice.
The other downside is potentially the price, although I'd argue that it's quite generous given all of the features you're getting here. A regular Xbox controller costs $40, but the Razer Wolverine V2 Chroma costs more than triple, at $150. If you're someone who doesn't think they'll use the extra features, or someone who doesn't get too competitive in games like Call of Duty or Fortnite, I'm not sure losing wirelessness is worth the asking price.
Razer Wolverine V2 Chroma: Should you buy it?
The Razer Wolverine V2 Chroma is a great product that defied my personal stigma I somewhat irrationally attach to third-party controllers, perhaps stemming from the deluge of poor-quality stuff we used to get in the '90s. The ergonomics are on point, the buttons and sticks are top-notch, and the feature set is generous for the price point.
You should buy this if ...
You're a competitive gamer looking for an additional advantage
You like sparkly Razer lights
You shouldn't buy this if ...
You're a more casual gamer who is already pretty happy with the regular Xbox controller
It's loathsome somewhat that this lacks wirelessness, due to patent stuff, but Razer can hardly be blamed for that — although, it may be a dealbreaker for you.
The Razer Wolverine V2 is a great alternative to the likes of the Xbox Elite Controller or the SCUF Instinct Pro Controller, though. It brings you paddles, hair triggers, and that immensely cool sensitivity clutch that is a sniper's dream. For any form of competitive play, the Razer Wolverine V2 Chroma is more than worth it. And hey, RGBs makes us all better gamers, right?
Razer Wolverine V2 Chroma
Bottom line: The Razer Wolverine V2 Chroma is undeniable in its quality, with great construction, materials, and ergonomics. For what it lacks in wirelessness, it makes up for it with features. That sensitivity clutch almost feels like cheating for competitive FPS, and back paddles ensure you never have to take your thumbs away from movement.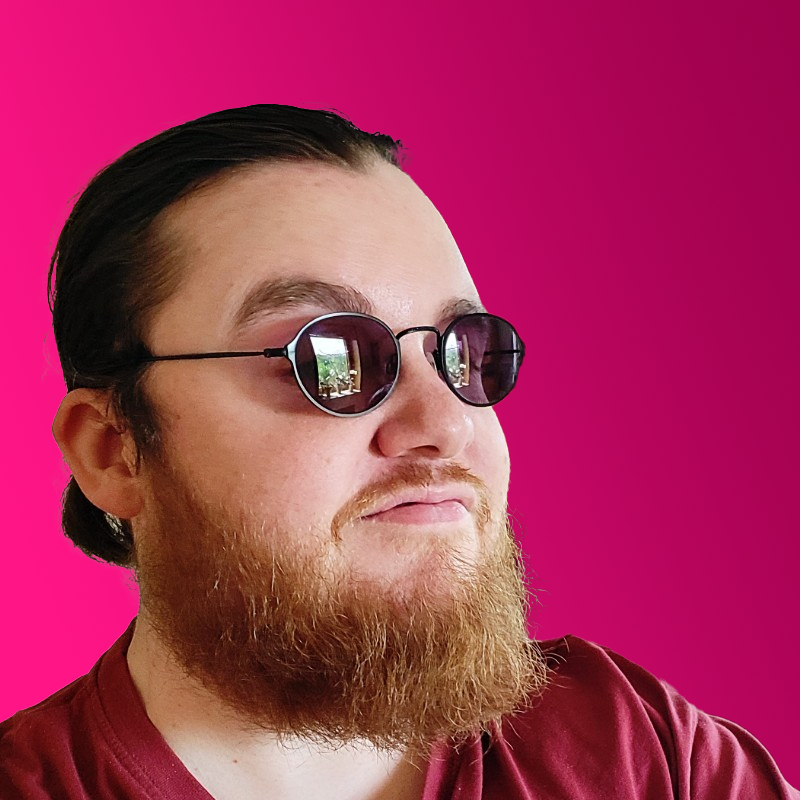 Jez Corden a Managing Editor at Windows Central, focusing primarily on all things Xbox and gaming. Jez is known for breaking exclusive news and analysis as relates to the Microsoft ecosystem while being powered by caffeine. Follow on Twitter @JezCorden and listen to his Xbox Two podcast, all about, you guessed it, Xbox!