If you are mainly a console player and you've always wanted to record your gameplay, you need a video capture device that can help you do it. Well, AVerMedia's Live Gamer Portable 2 Plus device is right up your ally, and today you can get it for just $99.99 at Amazon. This is a price match of a deal at Best Buy. The sale is one of Best Buy's deals of the day, so the price is only good until the deals reset tomorrow. Still, this is the lowest price we have ever seen. It hasn't gone lower than $120 on Amazon in more than a year, so you're getting a bargain today.
All the games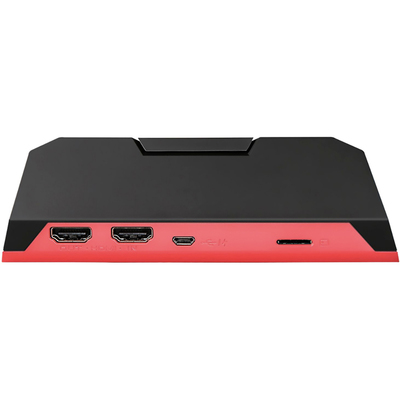 AVerMedia live gamer portable 2 plus
This is a capture card that's great if you play mostly on a console like Xbox or PlayStation and want to record your gameplay for YouTube or some other platform. It has HDMI 2.0- pass-through, and you can use it completely without a PC if you want.
$99.99 $140.00 $40 off
This is a struggle-free sort of device. It is designed to basically work right out of the box. You don't even need a computer if you don't want to use one. It's just a simple capture card with HDMI 2.0 pass-through. That means you'll get a lag-free performance and be able to do your thing with no interuption from the device itself. Plus you can capture that footage in 4K or 1080p resolution (not 1440p).
One of the benefits of this device is that it can do more than just capture the game. It can also record your team's communications. If you are in an Xbox Live party, it can capture that commentary as you play as well. All you have to do is connect your headset to the capture card.
The PC-free mode lets you do whatever you want to do with your smartphone instead if you want. You will need a microSD card to record the footage onto, and then you can do whatever you want with that card. Check out some of our favorite microSD cards in 2021 if you need to pick one up with your new capture card.
We may earn a commission for purchases using our links. Learn more.