Reserve your Surface 2 or Surface Pro 2 for free at your local Microsoft Store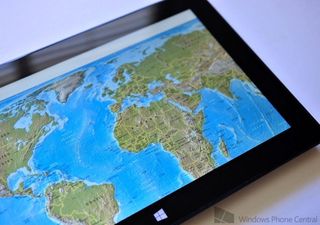 Microsoft announced the Surface 2 and Surface Pro 2 last week at an event in New York City. The two devices, along with their new accessories, are due out on October 22th. Pre-orders started last Tuesday online and in-person. If you wanted to pre-order online you'd have to pay the full price of the device or accessory. However, if you did the pre-order in person at your local Microsoft Store you had to put at least $50 down to reserve your device.
Starting today, you can reserve your Surface 2 and Surface Pro 2 without paying until you pick it up.
The Surface 2 and Surface Pro 2 will be available in 22 countries at launch. We'll see it in places like Australia, Austria, Belgium, Canada, Denmark, Finland, France, Germany, Hong Kong, Ireland, Italy, Luxembourg, the Netherlands, New Zealand, Norway, Portugal, Spain, Sweden, Switzerland, the United Kingdom, and the United States. China is part of that initial 22, but they'll get it in early November instead of Oct. 22.
But having physical access to retail Microsoft Stores gives Canada and the United States an advantage over the others. Starting today you're able to reserve your Surface 2, Surface Pro 2, and associated accessories for $0 down. You'll be paying the device when you pick up your new toys in a few weeks.
We received the tip from a retail employee of a Microsoft Store. We followed up by calling a few of our local Stores in southern California and confirmed the same thing. Head into your local Microsoft Store and you should be able to reserve your new devices without having to pay until you grab them. Unfortunately, it looks like you won't be able to do that for the 512GB version of the Surface Pro 2, but it should work for the rest of the lineup.
Pricing for the Surface 2 starts at $449, while the Surface Pro 2 starts at $899. Check the full pricing here.
Thinking of going this route to reserve your Surface 2? Be sure to call ahead to your local Microsoft Store before heading down to the mall and tell us below what device and configuration you're getting!
Thanks for the tip Derek!
Get the Windows Central Newsletter
All the latest news, reviews, and guides for Windows and Xbox diehards.