I've reviewed various Turtle Beach headsets in the past, including the wireless Stealth 500X and Elite 800X. While each headset has their strengths and weaknesses, so far I've found the 500X offers the best value and features for use on the Xbox One.
However, I might be changing my recommendation after using the 'affordable' 420X.
The Stealth 420X is a wireless headset designed and licensed for Xbox One. It doesn't sport the Elite 800X's nifty dock or the 500X's 7.1 DTS audio, but it does come in at a substantially lower price point.
Features
The Stealth 420X is a fully wireless Xbox One headset
It comes bundled with a USB charging cable and a line-in cable for use on PCs and mobile devices
Features "15-hour" battery life
Connects to Xbox One with a wireless USB dongle
Includes mic monitoring so you can hear yourself speak
Utilizes a removable boom microphone
Has independently adjustable audio between voice and game sound
Four different audio settings, including bass and vocal boosts
Costs £149.99 / $129.95 / €199.99
Awesome audio, with a no-nonsense setup
I've been using the Stealth 420X headset for a couple of weeks now, and I find myself quite impressed. Considering this is the cheapest of Turtle Beach's wireless headsets, I was expecting the audio to suffer. I'm confident to say that this isn't the case.
While it lacks the razor-sharp audio found in the more expensive 500X or Elite 800X, I found that the 420X punches well above its weight for wireless audio. It sports four audio settings (Vocal Boost, Natural, Bass Boost, Bass and Treble Boost), which you toggle with a simple button press. Like Turtle Beach's other wireless headsets, a voice message plays to inform you what setting you've selected.
Since there's no Xbox controller adapter involved, the headset's audio controls are on the cans themselves. You can mute your microphone and adjust game and party chat volume levels independently.
Audio-wise, I find that the 420X is outperformed only by its more expensive relatives. Turtle Beach's reputation for audio quality remains intact, as the 420X is a marked improvement over other similarly priced headsets I've used. The 420X's 50mm Neodymium speakers deliver rich tones across the board without a hint of clipping. The 420X volume range is extensive, and won't leave music lovers wanting.
For Xbox One party chat, it's hard to return to the stock mono-piece once you've used a proper headset. The 420X gives you control over the volume of your party and gives gentle feedback on your voice, to help you gauge the volume of your speech. Communications are crystal clear at both ends, making the shoddy voice chat of the Xbox 360 a distant memory.
As a wireless device, interference and intermittency are often a worry. I can say with confidence that the 420X is interference free (up to around 25 feet) and delivers a strong enough signal to travel through walls to some degree.
Speaking of the Stealth 420X's wireless capabilities, setting up the headset is refreshingly simple. Both the 500X and Elite 800X use a transmitter designed for permanent tethering to the Xbox One, via both USB and optical cables. The 500X's transmitter is so light that the tautness of the optical cable can pull it out of position, and the 800X Elite's transmitter dock is quite large and might prove unruly for some setups. For wireless headsets, I've found myself doing a surprising amount of cable management to accommodate them.
However, the 420X uses a discrete wireless dongle that isn't dissimilar to a regular USB memory stick. It sits well in the Xbox One's USB ports and instantly registers the headset to the present account. The dongle makes the 420X more viable than the 500X and 800X for use with other Xbox Ones when not at home, as you won't need to lug the transmitter and corresponding cables around with you. In a sense, the 420X is more 'wireless' than its more expensive cousins.
Trading-off for that lower price-point
The 420X's headline feature is its price. The 500X and 800X wireless headsets are likely to stretch the bank for all but the most enthusiastic audio-hound. The 420X however, is priced at the lower end of the scale, and with that comes some trade-offs.
The biggest trade-offs made by the 420X are in its feature set. The 800X boasts a broad range of benefits at its premium price point, including a charging dock, customizable speaker plates, and Bluetooth connectivity. The cheaper 500X lacks these features but still has DTS 7.1 surround sound and customizable audio channels. The 420X comes with just four standard presets, and doesn't have any of the previously mentioned features enjoyed by the more expensive sets.
I think it's fair to say that the build quality suffers a bit in the 420X at this price - all that powerful wireless tech must be costly. That said, Turtle Beach haven't reneged on the most important aspects. The volume rockers and buttons don't feel flimsy, or liable to wear and tear. The perforated faux-leather cushioning on the speakers is airy and comfortable, and the headband itself sits well after several hours of use. The plastic used on the cans and headband doesn't feel as robust as the 800X or 500X, but I was still able to bend it quite a bit without it snapping.
I think my argument here very much boils down to feel. In practical terms, it's hard to discern the extent to which build quality has taken a hit. It's a collection of small things. The cushioning on the band isn't as thick or wide-reaching, the adjustable portion of the headset doesn't sit as reassuringly in place as it does on the more expensive sets. Honestly, though, these are minor complaints in what is honestly a very competitively priced, solid headset.
Who should buy the Stealth 420X headset?
Comparing the 420X to the similarly priced, best-selling XO Sevens, the trade-offs are a bit clearer. Would you rather have a premium feeling headset with tons of wires all over the place, draining your Xbox controller's battery, or a slightly rougher headset that boasts flawless wireless connectivity?
Of course, you could have the best of both worlds and pick up the Stealth 500X, but that may not be possible for everybody at that price point.
Turtle Beach have previously mentioned their commitment to delivering headsets to more price points, and that's certainly the intention with the 420X. The wireless connectivity and audio quality is uncompromising, but the headset takes a small hit in other areas. At £149.99, I'd have liked to have seen customizable speaker plates or some other smaller additional feature, but I can't say I'm dissatisfied.
The 420X Stealth is a solid offering that delivers on its most important aspects - that being wireless Xbox One audio. If you're looking at Xbox One headsets, the healthy wireless connectivity and generous battery life of the 420X edges it ahead of other headsets at this price point.
It depends on your personal preferences, though. The 'tournament grade' Turtle Beach XO Seven Pro feels a smidge nicer for a slightly lower price, but they don't feature that wireless convenience.
For me, though, I find the prospect of a wired Xbox One headset simply odd since using Turtle Beach's awesome Stealth range.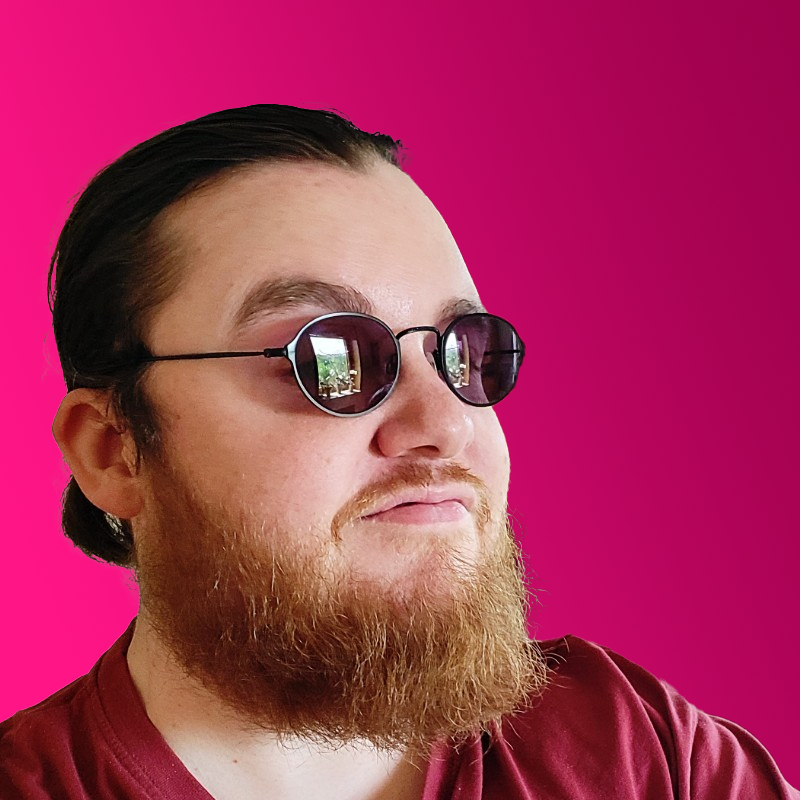 Jez Corden a Managing Editor at Windows Central, focusing primarily on all things Xbox and gaming. Jez is known for breaking exclusive news and analysis as relates to the Microsoft ecosystem while being powered by caffeine. Follow on Twitter @JezCorden and listen to his Xbox Two podcast, all about, you guessed it, Xbox!