Rumor: Xbox breaking into the Chinese market by September 2014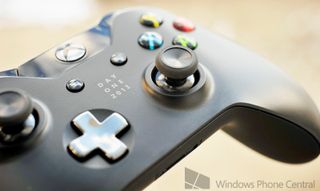 The Chinese government recently lifted its decade-long ban on the selling of gaming consoles within the country, which has been in place since 2000. Console makers are expected to seize the opportunity and extend their war to another huge new market. According to reports, Microsoft will be the one to make the first move, bringing Xbox to China in September 2014.
Between China and video games there is a complicated story. Like many other countries, there have been debates about whether or not video games are ruining the minds of kids in China as well. But unlike other countries where various rating systems were invented to define "child-friendly gaming" from "adult gaming", the Chinese government decided to make a clean cut. In the year of 2000, the government set up a prohibition, banning the sales of game consoles (including handheld consoles) in general.
The logic is that, if video games are officially deemed to damage the mentality of kids, no one in this country should have a gaming console, because if an adults get one, sooner or later kids around him/her are exposed to it and thrown into "grave danger." Ironically, computer and mobile games never suffered such a ban, consequently we see a lot of Chinese kids burning hours upon hours in MMO RPG and Angry Birds.
Could the Xbox One be headed to China?
Now that the ban is gone, Microsoft has established a joint venture with BesTV, a Chinese IPTV vendor, to work on a Chinese version of its Xbox console. Currently both Microsoft and BesTV are calling it just "Xbox". But considering the next-gen is already here, they are most likely talking about Xbox One, instead of Xbox 360. According to unnamed sources, the CEO of Funshion, a subsidiary of BesTV, recently announced on an internal meeting that the Chinese version of Xbox (One) will meet consumers by September 2014.
Technically this is not the first attempt to get consoles into the Chinese market in the past decade of prohibition. Nintendo had been working with a local partner (named "iQue", but has nothing to do with Apple), to bring its handheld consoles into the country under the latter's brand, and in the name of "multimedia handheld EDUCATION system" that for some reason is capable of very sophisticated games. In this method they managed to import the Gameboy Advanced, and DS/DSi/DSL, before finally giving up on 3DS (probably because not many kids are passionate about educational gadgets).
And countless individual vendors have been busy smuggling Playstation, Wii and Xbox units from all over the world (primarily Hong Kong) to satisfy the gaming needs of adults.
Popular gaming titles may be prohibited due to intense content
We expect Microsoft and BesTV's new business to be hard at the beginning. As said before, China doesn't have a game rating system, therefore every game is considered for everyone: if a game is too intense for a 8-year-old, then it's prohibited for everybody. Mature games like Grand Theft Auto will likely be blocked out of the country.
Even games that are usually considered harmless can get in trouble. For example, the Chinese operator of World of Warcraft was forced to replace all models of corpses with sacks, and attach flesh to skeletons, since otherwise the game was considered scary, and could potentially degrade the mental health of younger players.
Politics also comes into play. Anything that depicts China (or any other socialist country, including the late USSR) in a mildly negative way can get booted as well. One of such example is Command & Conquer: Generals, despite listing China as one of the "good guys" with supreme tank power, was banned across the country because the Tian'anmen Square was nuked in the opening scene. Battlefield 4 is now probably facing a similar problem, for wreaking in-game virtual havoc in Shanghai.
So far there is no word on whether or not the game will be legally imported, and many gamers are not feeling positive after seeing the game's Shanghai trailers. By such standard (politically admirable and mentally healthy for everyone), the only games we can see being available on Xbox One are Kinect Sports: Rivals, Forza 5, and Zoo Tycoon. Dead Rising 3 certainly is "too scary and gory", as is Ryse, Killer Instinct is violent and so is Assassin's Creed 4.
As we understand, gaming console is a money-losing business. You sell the the hardware at manufacturing cost, or even at loss, then expect to make money from the sales of software. If games are shut outside the market en masse, selling Xbox consoles alone is pointless.
Netflix may not be available on a Chinese Xbox Console
Apps and services infused into the Xbox One will need heavy tailoring for the Chinese market too. Neither Hulu nor Netflix is open to Chinese consumers. Amazon China doesn't have any video. Xbox Live, Xbox Music and Xbox Video make up a trio of services that do not have permission to operate in China yet. SkyDrive is rendered slow by China's internet infrastructure. Microsoft will probably have to replace all such sources of multimedia entertainment with what BesTV has to offer.
We will keep an eye on the Chinese Xbox movement and see how Microsoft works its way out of this tricky situation. Worst case scenario: the console is positioned and marketed as an extraordinarily expensive item that is capable of online video streaming, web browsing, and some stunning yet childish gaming.
Source: WPDang
Get the Windows Central Newsletter
All the latest news, reviews, and guides for Windows and Xbox diehards.